Browser hijackers are software applications that are capable of invading the user's browser and making certain (typically undesirable) changes to it Replaced default search engine, replaced homepage and new-tab page as well as frequent redirects different web pages that the hijacker is trying to promote are among the most common examples of what such applications could do if they get inside your device. Typically, such hijackers are designed to work on every browser – Chrome, IE, Firefox or any other browser you might be using could get affected by such a hijacker.
Hitcpm
Typically such intrusive applications get installed on PCs and laptops. However, there are hijacker versions that are specifically programmed to work on Android devices. Hitcpm is one recent example of a such hijacker. It can get installed on your Android smartphone or tablet and get added to the device's browser in order to carry out its task. Speaking of the primary task of the hijacker – it's main purpose is typically oriented towards aggressive online advertising and promotion of different products, sites, online stores, web services, etc. This is the main reason behind any change and any irritating effect that such a software piece might have on your browsing application. This might be really annoying and frustrating but the good news is that Hitcpm "Virus", similarly to most other hijackers, is probably not going to try to cause any actual damage to the device it has been installed on. Still, it is advisable and preferable if you uninstall and remove it from your device in case it has already gotten there as the various page redirects and advertising materials that this hijacker might generate on your display might sometimes link to questionable and unreliable web addresses that might be used as sources for real malware viruses – Trojans, Spyware, Worms, Ransomware and so on.
Installation of hijackers on Android devices
Typically, most hijackers are added as a built-in component to other apps that are normally legitimate. In some cases, an app might not even initially have a hijacker in it and the unwanted software element might come later on through a update. That's why it's sometimes difficult to determine what got you software annoyances like Hitcpm. Still, it's important to be careful when downloading new apps – always look them up if you are not certain how trustworthy they are. Now, if you need help removing Hitcpm, we advise you to take a look at our removal guide on this page.
Hitcpm "Virus" Removal

Whether you use the default "Internet" App for browsing or a different browser like Chrome you need to go to:
Settings/More/Application Manager/All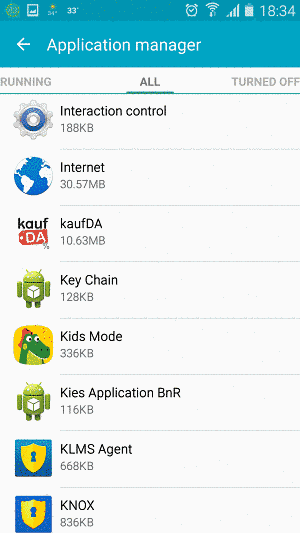 Locate the Browser/App in question and tap on it.

Now the method is effectively the same for users using both "Internet" and Chrome/Other Browsers, yet for more clarity we have provided instructions for both:
For "Internet" Browser Users:
Tap the Force Stop button.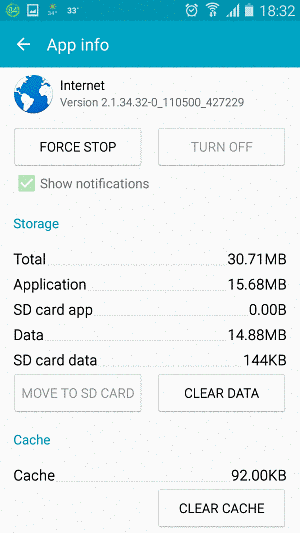 Now tap the Clear Data and Clear Cache Buttons.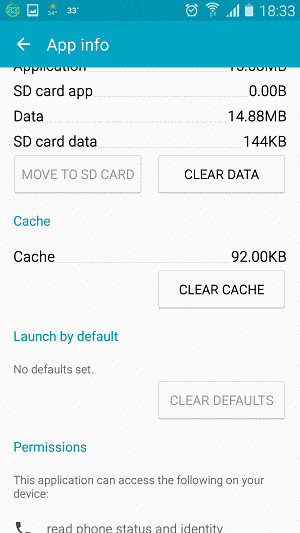 For Google Chrome Users:
Click on  Force Stop.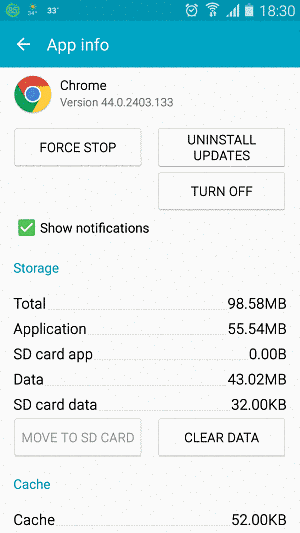 Then click on Clear Data and Clear Cache.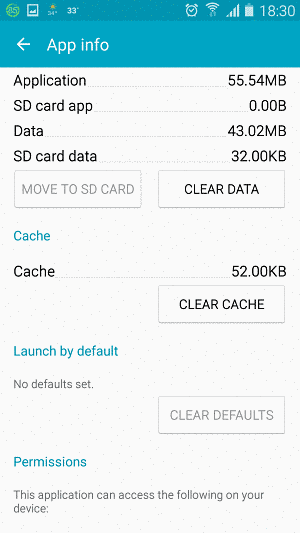 Restart your Browser. It might be a good idea to Reboot your Android device, just in case.

If you are still seeing Ads in your browser, it is likely they are generated by the websites you visit and there is nothing you can do about it.
However, if you are seeing Adverts outside of your internet browser, then one of your installed Apps contains the problematic Adware. In this case you need to take a look at this guide.

Did we help you? Please, consider helping us by spreading the word!