How OurSurfing.com Works
OurSurfing.com is a virus of the browser hijacker class (they aren't too difficult to remove, but still dangerous), a class basically designed to aggressively manipulate you into doing what its creators want. They do this by redirecting you to select websites they either own as affiliates, or were hired to promote by an anonymous third party. In the latter case they make money through pay per click on the advertisements. Unlike adware, browser hijackers not only show intrusive banners and pop-ups, but also change your homepage and search engine. The search results may look genuine, but they are not, so don't be fooled – the same affiliate websites I mentioned are almost always positioned near the top. And OurSurfing.com goes even further than just these activities. It writes the line http://oursurfing.com/ on random shortcuts on your desktop, which means that every time you access them, your default browser will display the page.
Your browsers will also begin displaying a variety of misleading banners with notices of missing plugins, please-update-to continue/ press-ok-to-download-manager signs that are practically an insult to your face since you can not shut them down without removing OurSurfing.com. Signs of wear and tear on your PC should quickly become visible too, including occasional browser crashing, freezing and a multitude of bugs.
How OurSurfing.com Entered My Computer
OurSurfing.com has several different ways to infiltrate your PC. They are, by order of their frequency, opening spam email alerts (or fake letters from institutions), downloading their attachments, clicking on corrupted links on unreputable websites, and the marketing strategy called a Bundle. The last is by far the easiest path viruses happen to sneak in through. Basically whenever you install a free program from shareware platforms like Softonic, Cnet or InstallRex, there is a chance they will include a virus. I'm not particularly saying these websites are a 100% to blame, but they've been known to harbor threats.
Why, you may ask?
Because they keep afloat and make money that way. They probably receive compensation on a pay per install basis for OurSurfing.com, so every time an unwitting users contracts it, they are getting paid for your headaches. Now, how exactly did it enter though? Simple. When you download and install a free program/toolbar/extension or even a download or video manager, the setup also asked if you want to include OurSurfing.com. Most users tend not to look at the steps during the process and just click Next. And there you go, the next minute a virus has infected you. There is also the possibility that you clicked Express Install – refrain from doing so from now on, as Express invariably includes the malware with the rest.
The single best thing you can do to to protect your system from viruses is to simply refrain from downloading free software. I know that there may truly be some useful utilities for optimization, but the risk is always outstripped by the potential harms that can befall you.
How Harmful Is OurSurfing.com
The first and most important threat OurSurfing.com poses is that it will try to trick you into installing other viruses. This is the one thing that connects all its activities. Remember – never, no matter the circumstances update or install anything until you've dealt with this parasite. Every supposedly missing plugin or banner that asks you for an update is actually a fake, because the virus does not have the necessary rights to tamper with your PC. If you just hold on and ignore all messages, OurSurfing.com should be powerless until you remove it.
How To Remove OurSurfing.com
STEP 1: Removing The Virus From Windows
Substep 1. 
 For Windows XP, Windows Vista, and Windows 7 Users:
First, click the Start button (the windows key) —–>Control Panel —–> Programs and Features or (for Windows XP) Add/Remove Programs.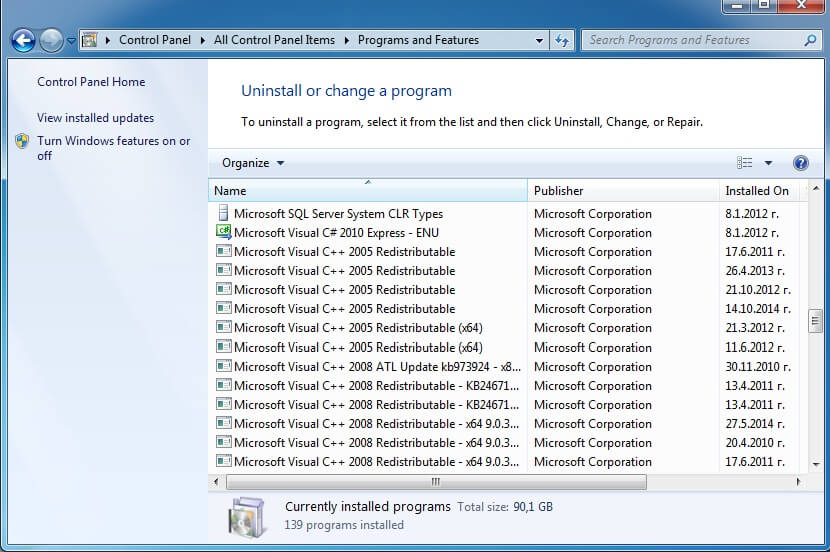 Proceed to Substep 2.
—–—–—–—–—–—–—–—–—–—–—–—–—–—–—–—–—–—–—–—–—–—–
 For Windows 8 users:First, right click down on the left side of your screen. The Quick Access Menu should appear —–> Control Panel —–> Uninstall a Program. Proceed to Substep 2.
—–—–—–—–—–—–—–—–—–—–—–—–—–—–—–—–—–—–—–—–—–—–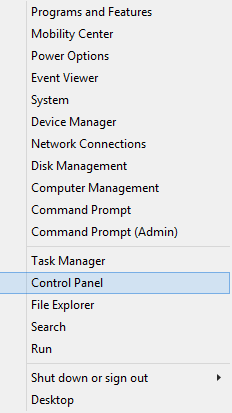 For Mac (OS X) Users:
Click Go at the top left —–> Applications.
Proceed to Substep 2.
—–—–—–—–—–—–—–—–—–—–—–—–—–—–—–—–—–—–—–—–—–—–
Substep 2.
For all Windows Users:
Look for the virus and click Uninstall.
Sometimes the virus will operate under a different name. If you can not find it under its normal name, click on the column titled Installed On. This will arrange programs by their installation date. Look for all recently added programs that seem suspicious and click Uninstall on them.
You are not done, however. Proceed to STEP 2.
For Mac (OS X) Users:
Find the malware, then right click on it and select Move to Trash.
If you can not find such a program, click the Date Modified column, and look for recent additions of programs you don't know about. Right click on each of them—–> Move to Trash.
Proceed to STEP 2.
STEP 2: Removing the virus from your browser(s)
For Internet Explorer Users:
Open the browser, then click on the small Gear icon on the top right —–> Manage Add-ons.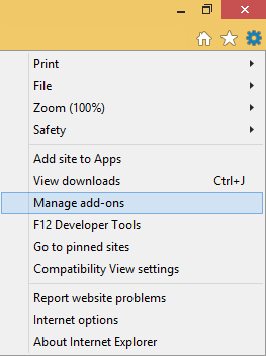 Once there, you should look for  OurSurfing.com or any other extension or plugin you feel may be unsafe. Click Disable on it/them.
If for some reason. you Home Page was changed from the one you prefer (viruses, especially adware, tend to do that) click on the Gear icon —–> Internet Options. From there you just edit the URL box, dispose of the unwanted link, and put in what you like, then click Apply.
Proceed to STEP 3.
—–—–—–—–—–—–—–—–—–—–—–—–—–—–—–—–—–—–—–—–—–—–
For Mozilla Firefox Users:
Open the browser, click on the Menu icon on the top right (three lines) —–> Add-ons.
Then you just click Extensions.

Here you should find  the malware or anything you think may be a virus, then click Remove.
Proceed to STEP 3.
—–—–—–—–—–—–—–—–—–—–—–—–—–—–—–—–—–—–—–—–—–—–
For Google Chrome Users:
Enter the browser. At the top right click on the Menu icon —–>Tools —–> Extensions.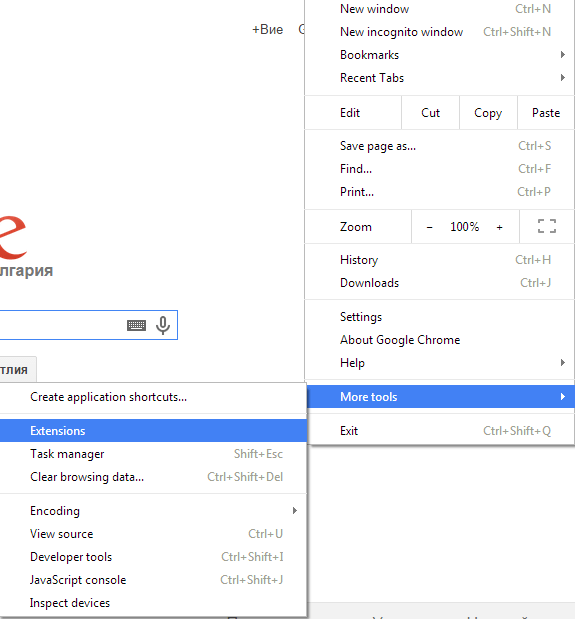 Once in Extensions, find  the threat and anything you believe may be dangerous, and click the little Trash icon on the right.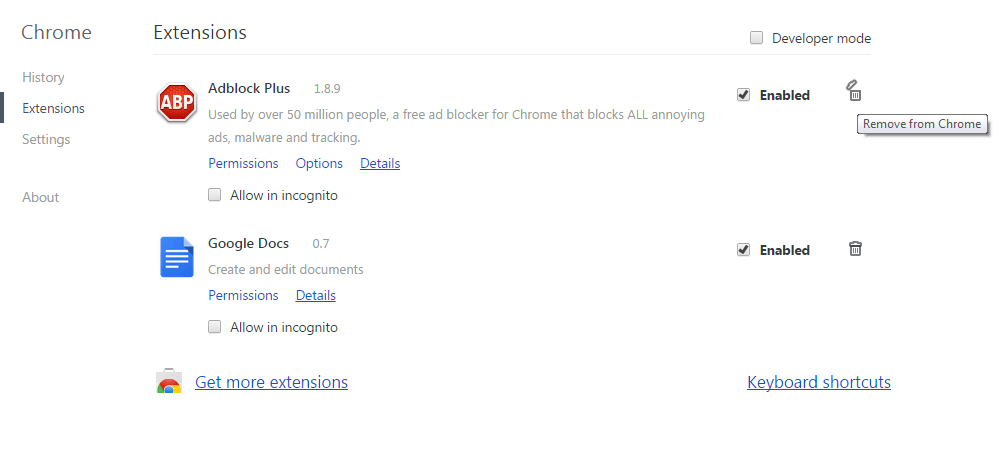 You are almost done! Now click on the Menu icon on top for a second time, and go to Settings. In Settings, find the Search section (the fourth one from top),then click Manage Search Engines. In there you should remove any search sites you do not use.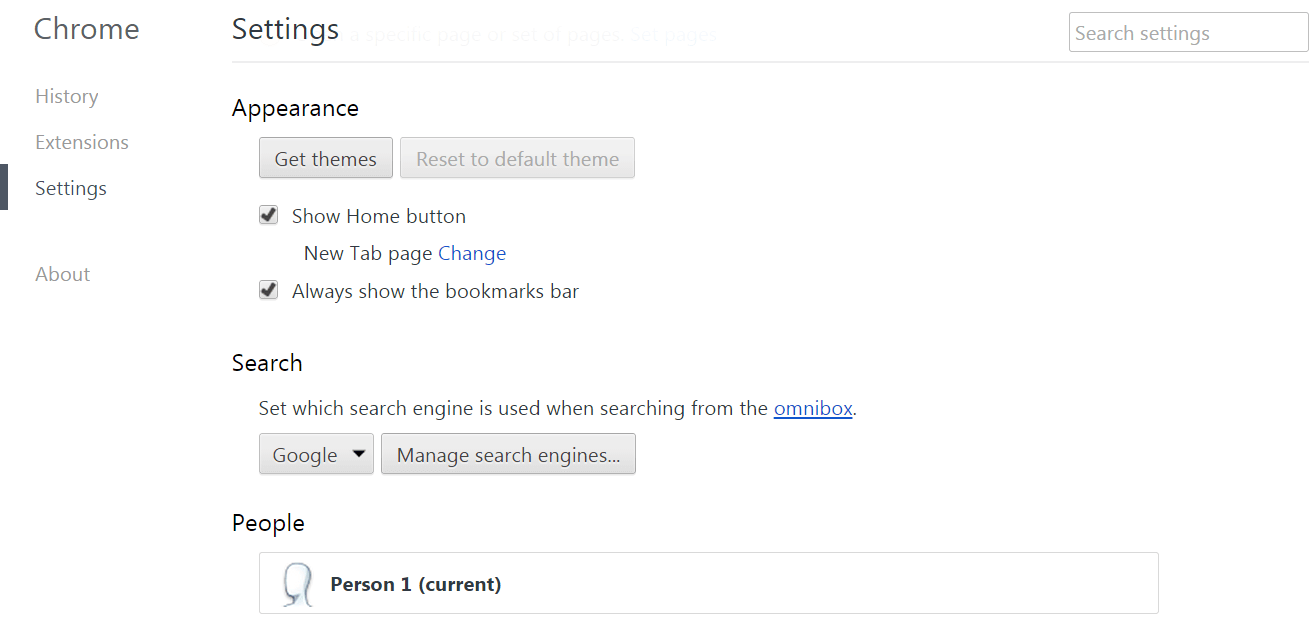 Proceed to STEP 3.
—–—–—–—–—–—–—–—–—–—–—–—–—–—–—–—–—–—–—–—–—–—
For Safari Users:
Open Safari, and click the Safari button on the top left —–>Preferences —–> Extensions
Find the virus and/or other possible virus extensions, then click Uninstall.
Proceed to STEP 3 .
STEP 3: Checking For Leftovers
For All Users:
You should do the following for ALL browsers you have installed. Browser hijackers infect everything while in your system. You need to manually get rid of it from each shortcut. You should do the following:
Right click on the browser's shortcut, then click Properties.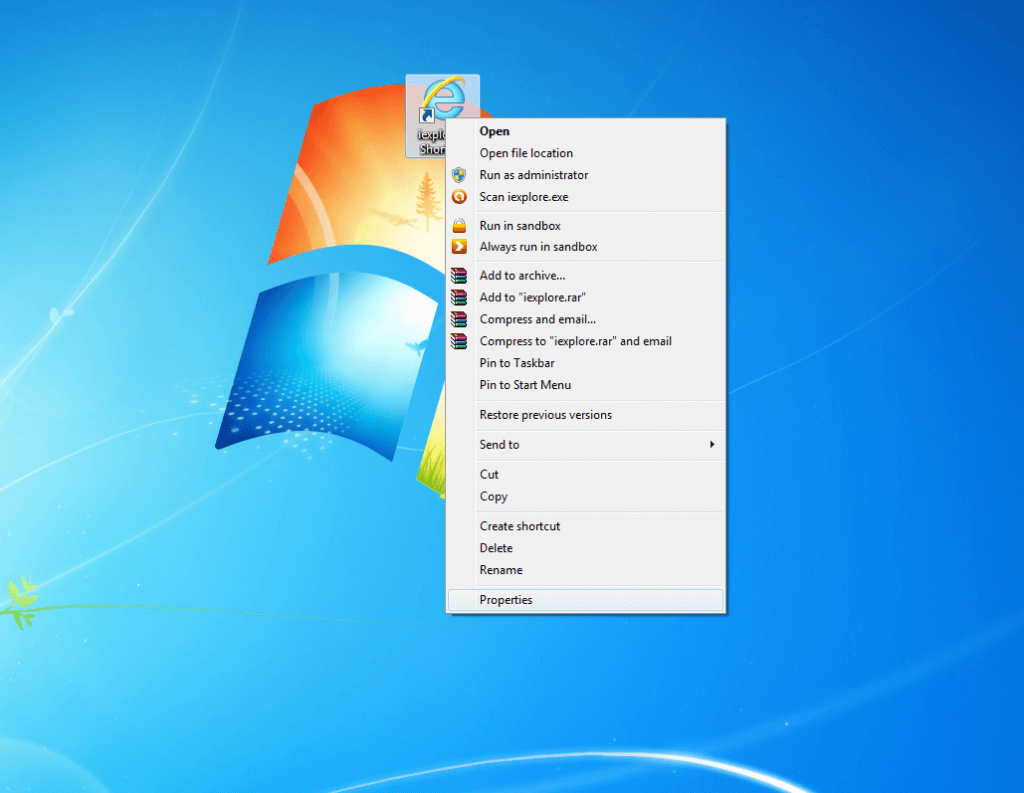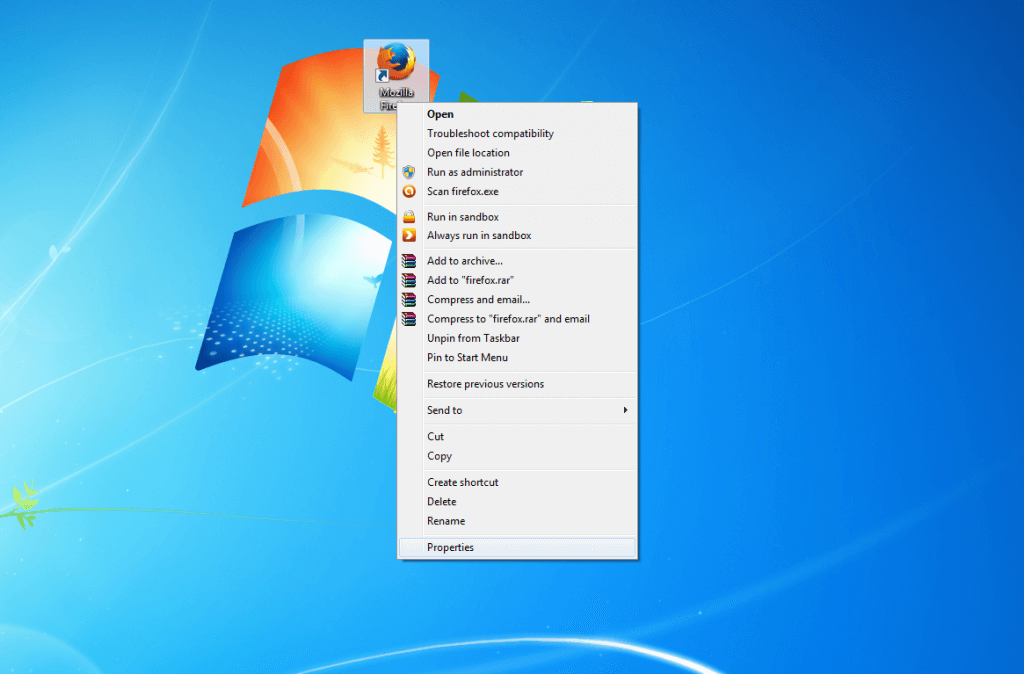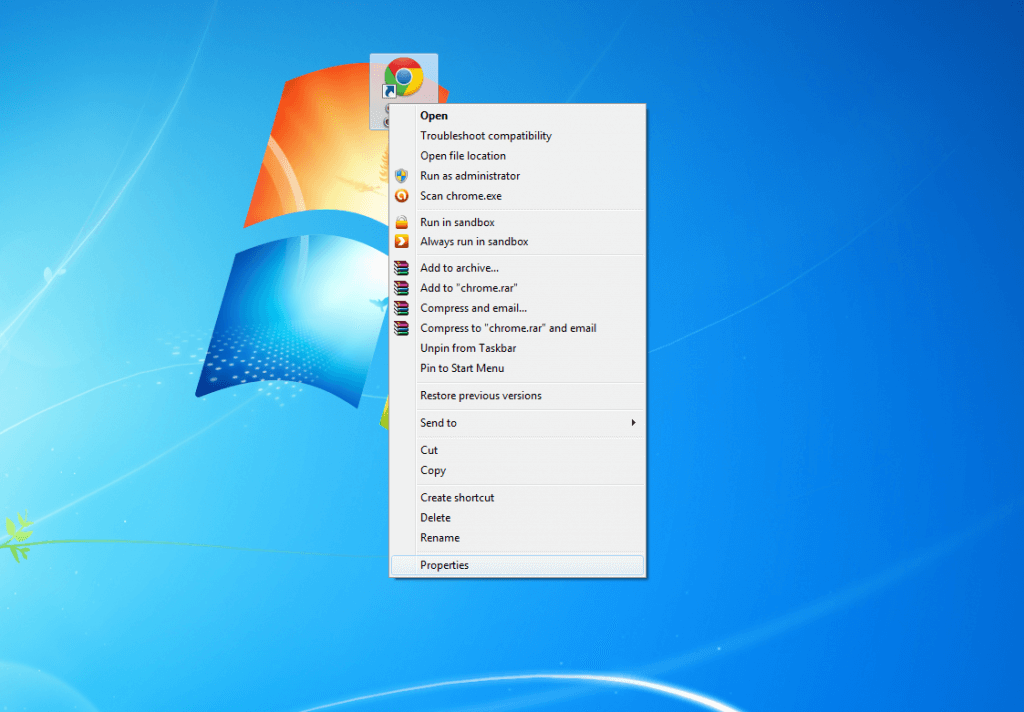 Alternatively, if you have your browser pinned down to the taskbar, you Right click it, then Right Click again on the Small Browser Icon —–> Properties
NOTE: Below, we are showing Google Chrome, but the method is the same for all browsers.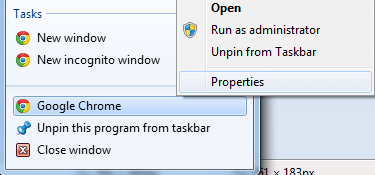 Once you've reached Properties —–> Shortcut (on the band at the top), then in the Target type field, you should REMOVE EVERYTHING AFTER .exe"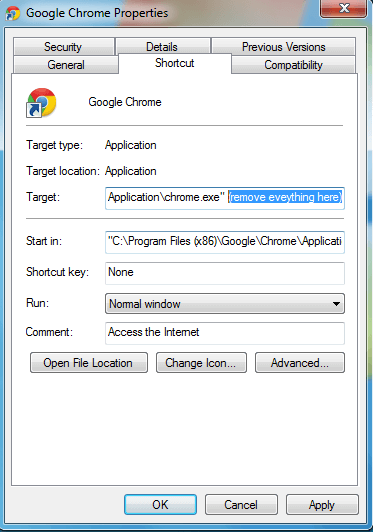 What this does is remove  what the virus did from your shortcuts.
Warning! There is a step 4, but you should proceed with it ONLY IF your efforts up until now failed to remove  OurSurfing.com
Otherwise, if we were helpful, please consider following us on our channels on Google+, Twitter and Facebook. It will be immensely appreciated, because it will help us grow and in turn – that way we can help more people.
STEP 4: Reset Your Browser (OPTIONAL)