LokiBot
LokiBot is a stealthy Trojan-based computer infection that utilizes various camouflage techniques to access the victims' machines. Once LokiBot enters the targeted computer, it seeks to gain administrative rights to the system in order to manipulate the data and the processes in it without the users' knowledge.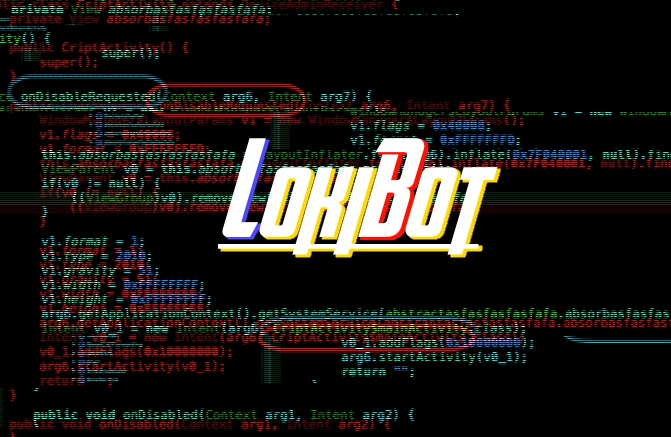 Trojan Horse is the common term that is used to define this kind of threats and we are sure you've heard of this term many times before. However, to effectively protect yourself against Trojans like Wup.exe, Presenoker, especially a new threat such as LokiBot, you may need to familiarize yourself a bit more with the key features of this type of malware and its capabilities.
It is most probable that the LokiBot virus reaches your machine with the help of other attractive-looking and intriguing applications, or spam messages, torrents and infected email attachments. Unfortunately, while your antivirus program may be quite effective in protecting you from known threats, it may be helpless against a new and sophisticated Trojan Horse infection like this one. The reason is, a traditional antivirus is mainly assisted by its comprehensive virus database which helps the program to identify threats (even highly advanced ones) in your machine by comparing their virus definitions to the ones found in the database.
This works well much of the time and the threats are quickly detected and remove before they can do something harmful. The concern with these databases, though, is that it requires some time for them to be updated with the latest virus definitions of the latest security threats. The period needed for updating the database is variable for different viruses, but it is often at least one or two days.
The LokiBot Virus
This time, however, is more than enough for a freshly released Trojan infection such as the LokiBot virus to compromise a significant number of computers without any symptoms or security alarms. What is more, two days are absolutely enough for the Trojan to complete its malicious agenda without the victims knowledge.
Of course, this should not discourage you from investing in an antivirus at all. There are professional security programs with high-quality malware detection mechanisms that are based on behavioral surveillance. These antivirus programs can successfully identify malicious activity even if a given threat is not yet in their databases. Therefore, we recommend that you get such an antivirus in the future to remain well protected.
For now, however, the most important thing you should focus on is how to remove LokiBot in case that you have suspicion that this Trojan has compromised your computer. As we mentioned above, Trojan attacks typically do not display any special symptoms which can give them away. Sometimes, though, their presence in the system can activate certain red flags. The most popular of these warning flags involve sudden system failures, error messages, application failure, or other system and software malfunctions, as well as loss and/or corruption of various files that are typically stored on the machine.
In case that these or similar issues are detected on your computer, your best option is to immediately run a full system scan with reliable antivirus program and remove all the files that are flagged as dangerous. Alternatively, you can look for manual removal instructions in the guide below in order to delete potentially harmful LokiBot-related data from your device.
SUMMARY:
Remove LokiBot Malware
Search Marquis is a high-profile hijacker – you might want to see if you're not infected with it as well.