NordLocker
NordLocker is an easy-to-use encryption tool that protects all your most confidential data.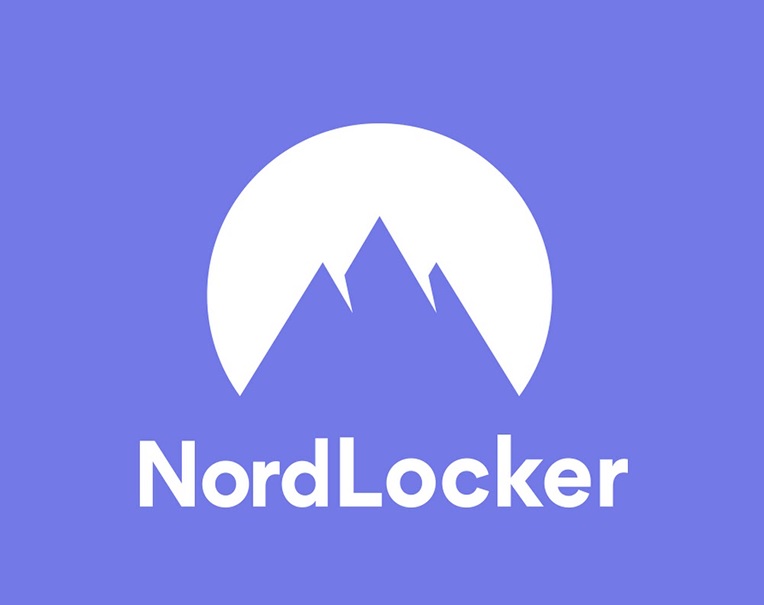 Pros:
Up to 5GB of free encrypted data space.  

Reliable encryption algorithm

Encrypted data is shareable with multiple users from within the app

Intuitive and simple interface

Compatible with other cloud services

Easy-to-follow setup process
Cons:
Very basic set of features

No two-factor authentication

A bit overpriced

No control over recipient permissions on shared locker
NordVPN is a reknown VPN brand which, in the last years, has extended to provide a range of security solutions such as NordPass – a password protection tool, and NordLocker – software that applies encryption to all the sensitive info that you keep either on your Windows or Mac device.
In this article, we will carefully review the NordLocker encryption app and all its features in order to help you decide if this is the right encryption software for your needs.
User-friendly and intuitive
When the word "encryption" is involved, users usually think of something very complex and hard to deal with. NordLocker, however, makes encryption very easy for the average user.  You only have to create a secure locker on your storage device and through simple dragging and dropping, any files you place there will immediately get encrypted with AES-256 (and ECC with the XChaCha20-Poly1305-IETF cipher). After being encrypted, they will only be available if you apply a master password.
No Cloud storage
NordLocker does not offer cloud storage of its own, but the software operates with all other cloud services. You can encrypt your files before you upload them to the cloud and they will be protected against prying eyes. At the same time, you can access the files anytime, directly from your cloud desktop app.
NordLocker allows for sensitive data to be exchanged privately with anyone by giving them permission from the app. To have access, they have to sign up and install the software, though. This is not as easy as to share a file from your cloud but is still a good feature to have.
Encrypt up to 5GB of data

NordLocker provides you with up to 5 GB of encrypted data space free of charge. It might not be able to manage all the files that you have but is more than enough to exchange sensitive information safely with family or coworkers.
The premium plan gives you unlimited storage for $8 a month with an option for an annual billing that calculates to $5 a month or $3 a month if you subscribe for three years.
These prices may seem reasonable for such a service but if we have to compare them with other offerings on the market, they are a bit on the higher range.
CryptoForge, for example, is another encryption software that is currently available for life on two machines (PC, laptop) for a one-time payment of $39.70. Of course, this program is much more basic than NordLocker – it works for Windows only, offers no recovery key, and has no sharing from the app option, but is still an alternative for those looking for a very basic encryption software.
The NordLocker's basic version, however, comes for free and gives you plenty of time to figure out if it suits you well. The 30-day money-back guarantee also lets you test its full potential without fear of losing your money for some crappy software.
Setup and Configuration
NordLocker can be downloaded from its official website by tapping the "Try Free" button. The setup process starts after you run the installation kit and follow the instructions. After doing so, you will be prompted to create a Nord account by entering your email and password. In case you already have a NordVPN account, you can use the same credentials for the registration.
The next step is to choose a master password. This password ensures the protection of your digital data, thus, it is best to create a complex and strong one. Unfortunately, NordLocker doesn't offer a password strength meter and only requires a minimum of 6 characters rule. Two-factor authentication is also not required to confirm any sign-in which is a bit disappointing considering that a free (for personal use) program such as Boxcryptor, for example, provides this by default.
So, NordLocker leaves it to you to create your super strong master password, but the good thing is that if you happen to forget it, you have an alphanumeric 25-character recovery code that you can use.
The final step of the setup process is where NordLocker creates the first locker on your device in a location that you set. It could be your Documents folder or OneDrive folder or whatever you like.
The locker looks like a single file on your computer, and it's easy to move it anywhere you like. You can create as many lockers as you need.
Encryption
Start NordLocker, sign in you are ready for your first encryption. The intuitive interface – an empty space with the message "drag and drop files here to automatically encrypt them"– makes it easy to figure out what you have to do. The file browser of NordLocker only covers the basic features such as open, rename or delete a file or folder or create a new folder to help set some order in your files. But for most people, that is more than enough. With the program handling all decrypting and encrypting in the background, you can open an Office document, for example, edit and save it as usual. What can be simpler than that?

You cannot right-click a file and send it to your locker, tough, and you cannot decrypt it by dragging and dropping it to Explorer. The application doesn't handle file overwriting either and doesn't compare file dates, times, etc. So, if you drag and drop a folder that is already in the locker, it will just be added under a new name. A very important feature that NordLocker is missing is a "Move" or "Secure Delete" option. You must remember to manually delete the original file from its location by yourself if you want to keep it protected in the locker only.
File-sharing

Encrypting and decrypting data on your PC and Mac is what NordLocker does best. But there is another helpful feature for when you need to share a file or a folder with someone, and you don't want to risk sending a decrypted version of it through e-mail or messaging. The app allows you to share locker files from within the app. To do that, you only have to save the desired files to a shareable locker and add the email addresses of the people with whom you would like to share that locker.
NordLocker sends the recipients e-mails saying they are welcomed to access the files. To open your locker and browse its content, they have to download the software and sign up for the service for free. Meanwhile, you can send the encrypted locker to them in an email, through a messaging app or cloud storage just like you would do with any normal file.
Sadly, there is no way to remove an email that has been added to the Shared locker. You have to start again or just don't send them the file (or hope they won't get a copy from any of the other recipients)
Another basic option that is missing is the control over user rights and permissions. All recipients have the same control over the shared locker as you do – they can add more email addresses if they wish or share it with others and you can't restrict that.
This may be a drawback if you opt for corporate-level control and configurability. But if your needs are just basic, maybe just a secure way of storing project files and sharing them with a few coworkers, NordLocker might give you what you need, perhaps even for free.
Final words
NordLocker is very basic encrypting app that has no fancy features, considering the price that it sells for. Yet, its interface is simple to use and its 5 GB free space should be more than adequate for many users. Working with the app is easy – drag, drop and your files are encrypted. Double-click a file to open it, edit and save it directly to the locker. If you need a decrypted version, select your files and click Export Decrypted Copy. Share files from within the app by adding emails. Easy. And once you figure out how NordLocker works, that is probably enough.