Notifpushnext
Notifpushnext is an aggressive page-redirecting hijacker that targets Android systems and affects the behavior of their browsers. Notifpushnext can cause sudden automatic redirects in the browser, collect data from the device, and display obstructive ads and pop-ups even when the browser app is closed.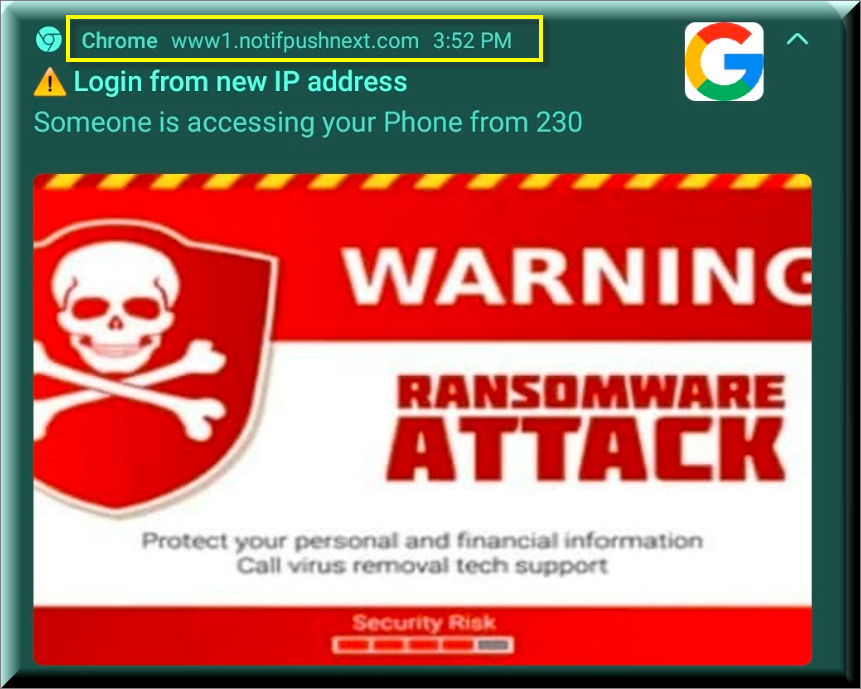 Many users have complained from the aggressive behavior of this browser hijacker for Android devices, iPhones and iPads, worried that it could be a serious malware infection caused by a Trojan, a Spyware, or a Ransomware virus. The good news is that Notifpushnext does not belong to any of those malware categories – as we said, it is classified as a browser hijacker, meaning its main goal is to generate revenue from paid ads and site-redirects. However, it still remains important to remove it from your device because the content advertised by it may often be unsafe and hazardous.
One additional problem with rogue apps of this kind is that they tend to gain lots of different permissions in the infected devices – they may have access to information about your location, OS version, installed apps, browsing history, and more. Such data is mostly used for more effective and efficient targeted advertising, but it's also perfectly possible that your information may get sold and resold and eventually fall into the hands of third-parties with more nefarious goals. Again, removing the hijacker is the best option you have and, fortunately, this shouldn't be too difficult to achieve.
Down below, you will find a removal guide for Notifpushnext that we advise you to complete in order to delete this hijacker from your Android device. We also strongly recommend that you try to limit the sources that you use for downloading new apps to only the official Android/Google Play App Store – rogue apps almost never make their way into it, so you are very unlikely to get another hijacker if you download your new apps only from there.
SUMMARY:
Remove Notifpushnext Virus
If you have an Android virus, continue with the guide below.
If you have an iPhone virus, please use our iPhone Virus Removal guide.
If you have a Mac virus, please use our How to remove Ads on Mac guide.
If you have a Windows virus, please use our Windows Virus Removal guide.

Whether you use the default "Internet" App for browsing or a different browser like Chrome you need to go to:
Settings/More/Application Manager/All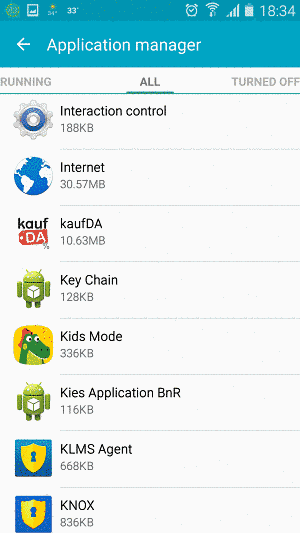 Locate the Browser/App in question and tap on it.

Now the method is effectively the same for users using both "Internet" and Chrome/Other Browsers, yet for more clarity we have provided instructions for both:
For "Internet" Browser Users:
Tap the Force Stop button.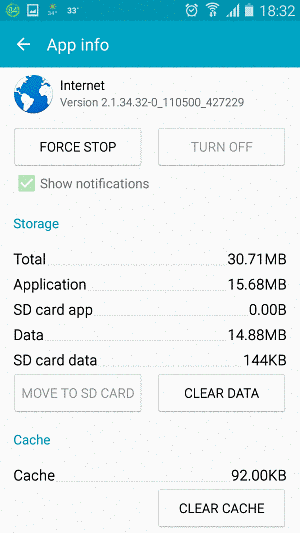 Now tap the Clear Data and Clear Cache Buttons.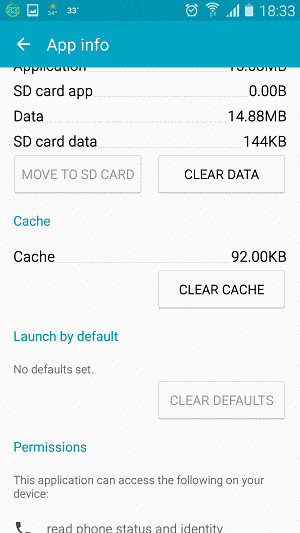 For Google Chrome Users:
Click on Force Stop.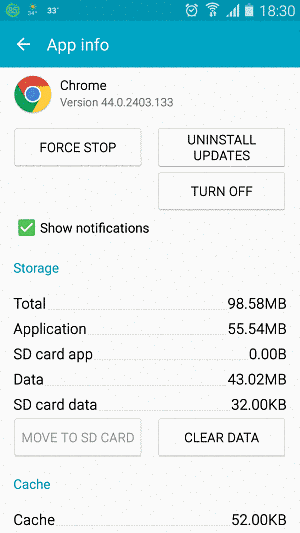 Then click on Clear Data and Clear Cache.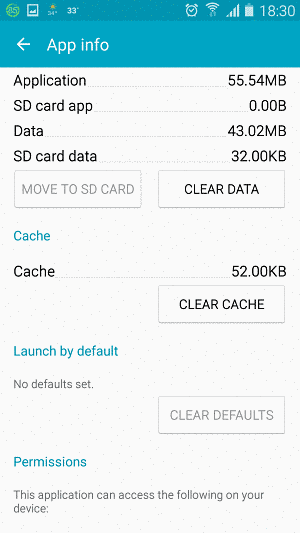 Restart your Browser. It might be a good idea to Reboot your Android device, just in case.
If you are still seeing Ads in your browser, it is likely they are generated by the websites you visit and there is nothing you can do about it.
However, if you are seeing Adverts outside of your internet browser, then one of your installed Apps contains the problematic Adware. In this case you need to take a look at this guide.
Did we help you? Please, consider helping us by spreading the word!