Prelandappslab
Prelandappslab is an advertising software for Android devices that puts obstructive pop-ups on the screen and lockscreen. Prelandappslab can also monitor what you do on your device and transmit this information to its creators who may sell it and/or use it for targeted advertising.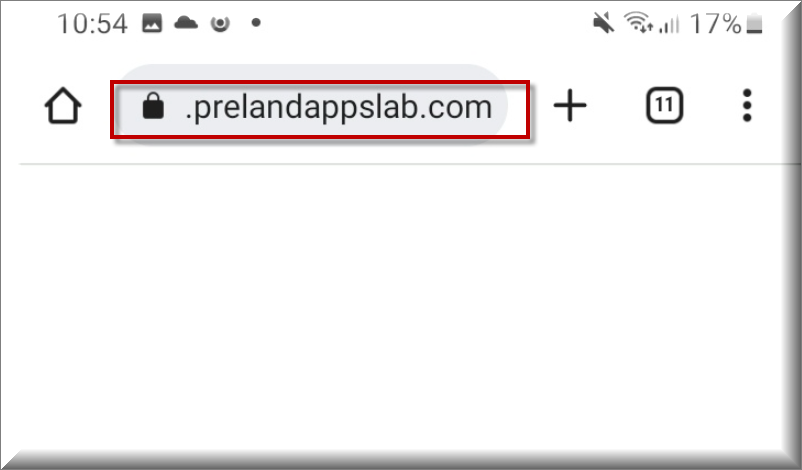 If you have encountered Prelandappslab on your Android device, know that you are not dealing with a malicious Trojan Horse or Ransomware virus. Prelandappslab is a browser hijacker – it will probably affect the way your browser behaves, causing sudden page-redirects in it and maybe changing its homepage address. However, this software is unlikely to actually damage anything. Still, due to its uncontrolled ads, redirects, and changes in the system and browser, it is possible that Prelandappslab may end up making your device more vulnerable to attacks. If you don't want this to happen and if you want to cease the aggressive advertising attempts of this hijacker, you must find a way to uninstall it from your device.
The Prelandappslab Virus
It is usually not too difficult to delete the Prelandappslab virus, but there may be some specifics that need special attention. Below, we will guide you through the uninstallation process of the Prelandappslab virus with our removal guide, so we suggest you go to it and follow its steps.
As far as the future security and protection of your device is concerned, it is important to never download any new apps or other data from unreliable download sources. Also, note that even if you only download new stuff from the Google Play Store, this doesn't guarantee you won't get another hijacker. That is why, we strongly advise you to look up the names of apps you are thinking of downloading to see what other people have to say about them as this will help you figure out if the app in question is safe.
SUMMARY:
Remove Prelandappslab Virus
If you have an Android virus, continue with the guide below.
If you have an iPhone virus, please use our iPhone Virus Removal guide.
If you have a Mac virus, please use our How to remove Ads on Mac guide.
If you have a Windows virus, please use our Windows Virus Removal guide.
Whether you use the default "Internet" App for browsing or a different browser like Chrome you need to go to:
Settings/More/Application Manager/All
Locate the Browser/App in question and tap on it.
Now the method is effectively the same for users using both "Internet" and Chrome/Other Browsers, yet for more clarity we have provided instructions for both:
For "Internet" Browser Users:
Tap the Force Stop button.
Now tap the Clear Data and Clear Cache Buttons.
For Google Chrome Users:
Click on  Force Stop.
Then click on Clear Data and Clear Cache.
Restart your Browser. It might be a good idea to Reboot your Android device, just in case.

If you are still seeing Ads in your browser, it is likely they are generated by the websites you visit and there is nothing you can do about it.
However, if you are seeing Adverts outside of your internet browser, then one of your installed Apps contains the problematic Adware. In this case you need to take a look at this guide.

Did we help you? Please, consider helping us by spreading the word!