Quick Shop is a relatively new virus of the adware breed that shouldn't give you massive problems. But you should nevertheless remove it fast unless you are prepared to meet head on with some heavy resistance on the part of the malware. The removal guide we've prepared here is designed to be comprehensible and easy to follow. If you do everything correctly you can expect Quick Shop to, pun intended, quickly abandon its shop and search for new systems to infiltrate. Before we get to that part though, I suggest you read the rest I will outline here – I hope that it can be useful to you to prevent things like this happening in the future.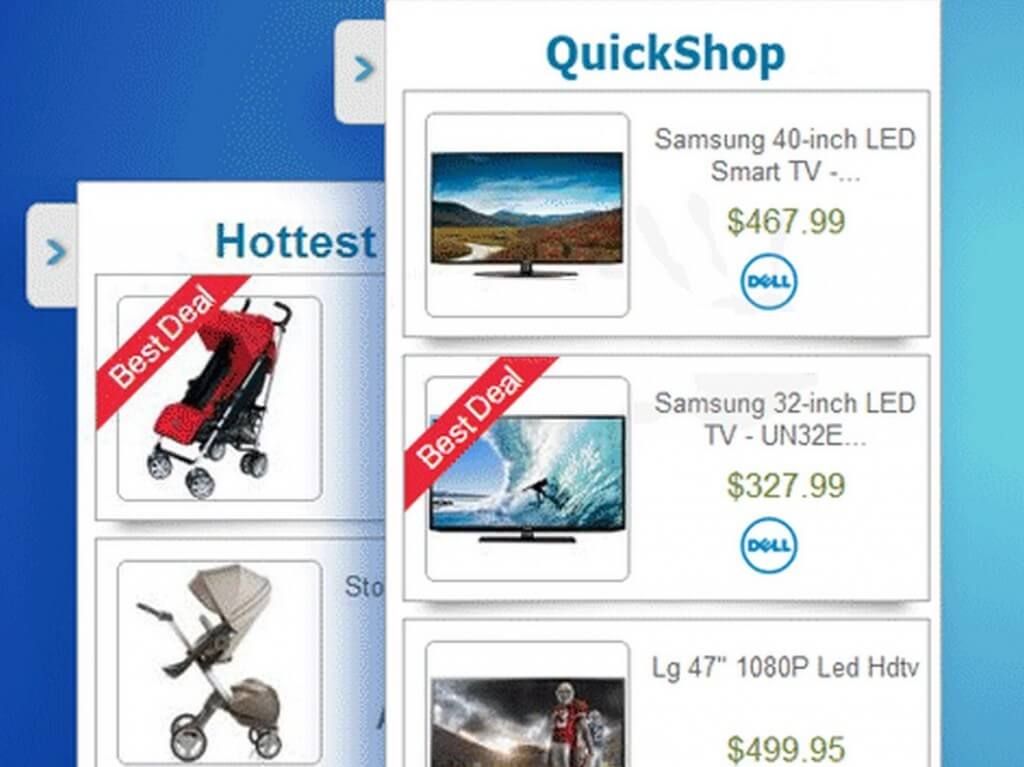 What is the danger Quick Shop poses?
The extension's big selling thought is that it promises to help you save money. Or to just use your money in a smart way. Many are first tricked by this, before they realize the truth. In reality, Quick Shop displays ads that aren't exactly impartial. What I mean by that is the fact that all of the ads lead to websites that are also filled with malware. From this logic stems the belief of all security experts that the main tactics used by such malicious programs are to redirect you to such websites, then trick you into installing more malware. The hugest threat represented by this extension is basically because of what happens when viruses are brough aboard. They  start collecting information as soon as they enter your PC. Meaning your passwords and personal information are exposed right now. If they were to be acquired by Quick Shop's creators… things can get unpleasant, especially if you own an online banking account.
How did Quick Shop infect me?
Since you are here then it's obvious you know you've been infected.  Then DO NOT update or install anything your computer proposes until you've cleared out the virus. One of the most famous ways Quick Shop uses, is to convince you it is Flash Player or Java. It suddenly announces it needs and update. Then it proceeds to get one of its buddies on your computer. Other ways to do the same include you opening links from trash email or attachments to the same. If you go to live streaming sites, they are usually filled with ads you just can't ignore. Opening those can also infect you.
Apart from these three ways, to most frequently reported way users tell us, is through bundling. If this happened to you, do not be fooled again. If you don't know what I'm talking about, definitely read the following few sentences. Quick Shop was probably added to your list of programs when you installed another. That's what "bundling" means. Several programs are installed via 1 setup. If you recently downloaded a free program, it is most likely the reason your personal files are exposed. Do yourself a favor and refrain from downloading freeware in the future.
How to Remove Quick Shop
STEP 1 -Works for all versions of windows including Windows XP, Windows 7, Windows 8, Windows 8.1
Click  Windows  

  and R simultaneously. Type appwiz.cpl inside the search field, then OK.
You are now inside the Control Panel.
Here, keep an eye out for Quick Shop plus any and all programs that look like a virus to you. Occasionally they may go with other names – so definitely be wary. Highlight them, then Uninstall.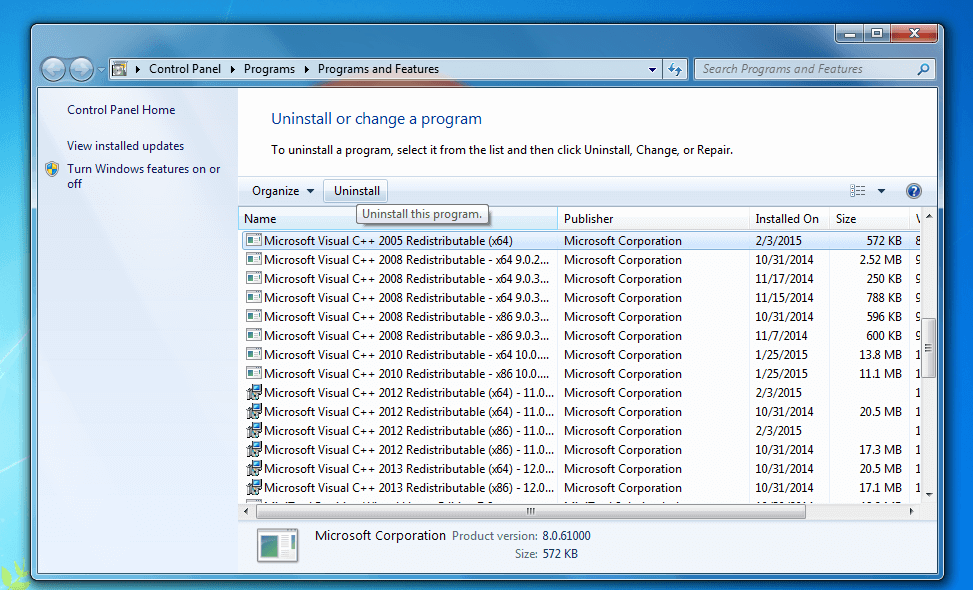 STEP 2
 The virus has infected ALL of the browsers you use. Removing it from just one will not help you.
For Internet Explorer Users:
Start the browser, then click  

 —–> Manage Add-ons.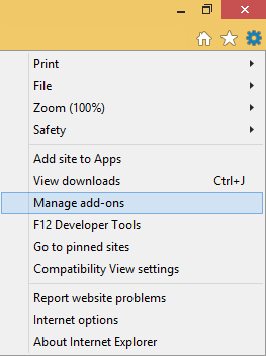 When the new menu appears, you should be be able to locate the malware. Also look around for other extensions you're not sure of. Hit Disable to get rid of them.
In case your Home page was moved, click 

 —–> Internet Options>edit the URL box, put in the page you want, then click Apply.
Go to STEP 3.
—–—–—–—–—–—–—–—–—–—–—–—–—–—–—–—–—–—–—–—–—–—–
For Mozilla Firefox Users:
Open the browser, click on 

 at the top, go to Add-ons.
>>>> then Extensions.

 Quick Shop should be somewhere around here –  Remove it.
Go to STEP 3.
—–—–—–—–—–—–—–—–—–—–—–—–—–—–—–—–—–—–—–—–—–—–
For Google Chrome Users:
Start Chrome, click 

 —–>More Tools —–> Extensions.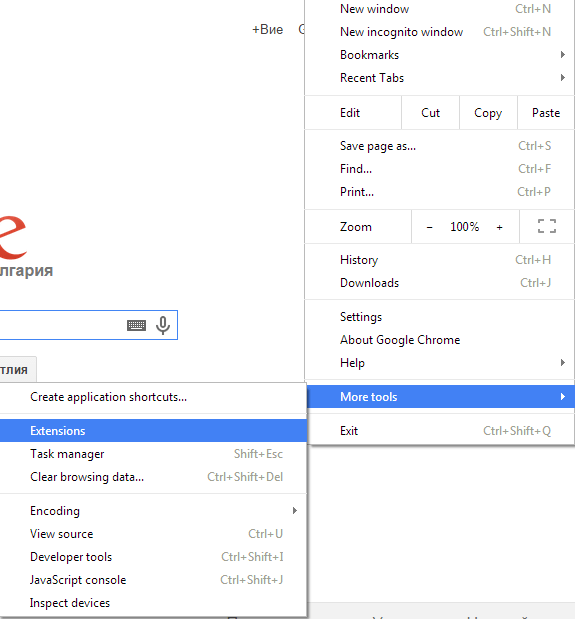 When you've reached Extensions, the virus should be lurking around with its buddies ——-> select  

.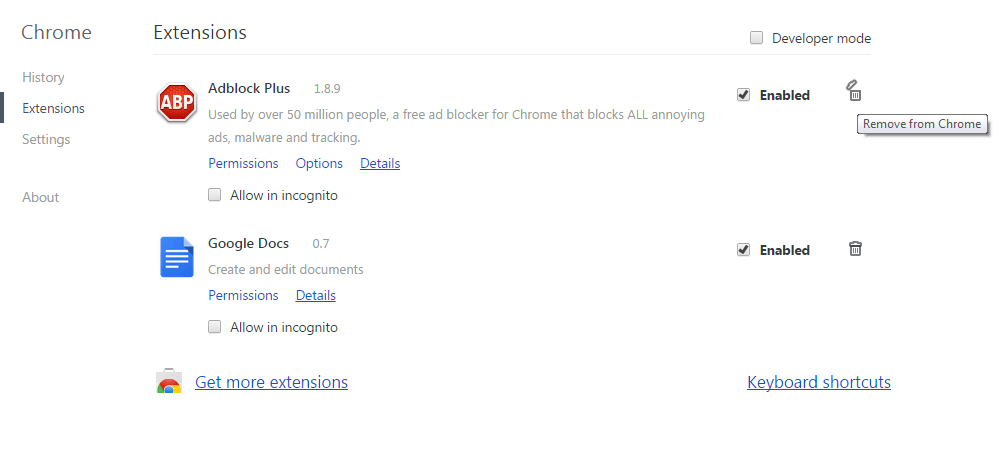 Now click 

  again, and proceed to Settings —> Search (the fourth tab), —–> Manage Search Engines.There leave only the search engines you use.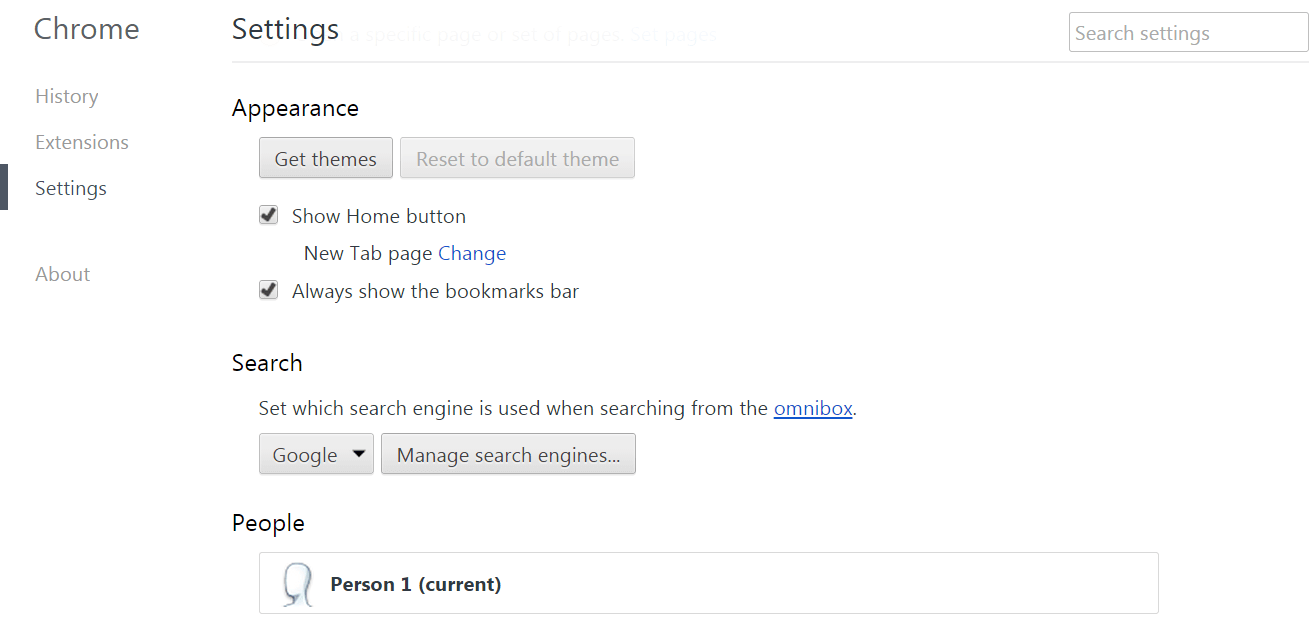 Go to STEP 3.
—–—–—–—–—–—–—–—–—–—–—–—–—–—–—–—–—–—–—–—–—–—
For Safari Users:
Open Safari, and click Safari —–>Preferences —–> Extensions
Find Quick Shop  then Uninstall.
Go to STEP 3.
STEP 3 (Optional)
This step to remove Quick Shop is completely optional. You need to do this only in the case when the steps up until now were not enough to make your troubles go away. If they WERE enough:
You are now clear of the virus. Please consider following us on our channels on Google+, Twitter and Facebook. It will be immensely appreciated, because it will help us grow and in turn – that way we will help more people.
If you were not successful, then continue reading.