How Harmful is BrickEnforcer 
As a standard specimen of the adware class, it should be removed immediately, although it's not exactly the sharpest tool in the shed ( meaning it's not the most dangerous).  However, the key here is to remember that the longer it remains on board, the more opportunities it will find to wreak havoc. Since I assume this isn't your idea of a good time, I suggest you keep reading on. You can skip ahead to the removal section, but the rest here can help you take some mental notes, which will (hopefully) help you avoid other viruses in the future.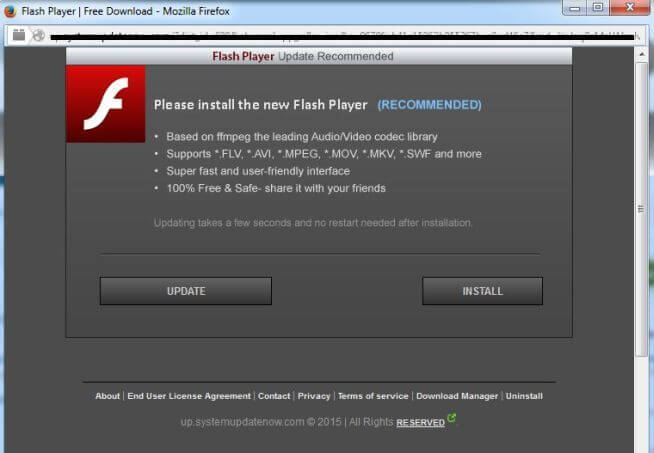 The first note is that once you've concluded you were infected by a virus, you should remember to avoid updating or installing ANYTHING until you've removed it. This is very important. Malware of this type have no way of infiltrating your system without you letting them, so they try to trick you into allowing them by posing as programs that need a newer version. Missing plugins are also possible targets for shenanigans. The advertisements displayed on all pages frequently have signs like "download video manager to continue", "FlashPlayer is out of date" or something of the sort. Java is another possibility. All of these, coupled with effects like system shutdowns and occasional browser crashing, paint BrickEnforcer as very unpredictable, even more so when you realize something else:
BrickEnforcer is basically a tool through which other viruses come through. It's the back door, the guy who invites people you don't know at your party. And these other viruses can be extremely malicious – from changing your motherboard's settings (voltage settings for example; your PC may end up overheating or not booting in the first place) to the much worse of collecting personal information and files. This effectively means that every account you own is exposed, including banking ones. And the people who crated the virus may have gotten direct access to that information.
How BrickEnforcer Entered My Computer
Quite frankly it has no way to just appear out of nowhere. It has to trick you into letting it in, like it does with other viruses. The way it does that is through three main ways:
Through spam email where it presents itself as a legitimate firm or brand. Users are often perplexed which leads to the clicking on the email. A virus attachments is then downloaded.

The second way is through some of the annoying advertisements, for example the famous "You are the 1 000 000th visitor." Obviously that is fake, and the corrupted link downloads a malware executable file.

The third and most prominent way is through another software. If you've recently added a free program to your library, look no further. It's usually something along the lines of an optimization tool, a toolbar that tracks something you're interested in. Generally some sort of addition to to browsers that people might find useful. Unfortunately such programs often contain viruses. The virus sneaks aboard because most users choose Express Installation or simply click Next all the time. At some point, the setup asks if you want to include the "bonus" content", which is of course BrickEnforcer. 
How to Remove BrickEnforcer
STEP 1:
(Works for all versions of windows including Windows XP, Windows 7, Windows 8, Windows 8.1)
Click  Windows  

  and R simultaneously. Type appwiz.cpl inside the search field, then OK.
You are now inside the Control Panel.
Here, keep an eye out for ScreenGlaze plus any and all programs that look like a virus to you. Occasionally they may go with other names – so definitely be wary. Highlight them, then Uninstall.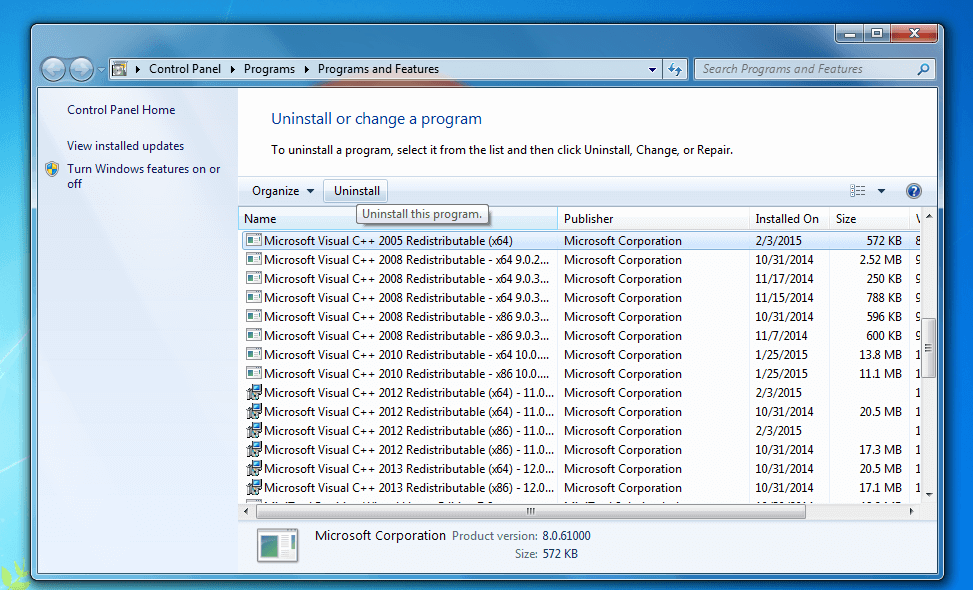 ---
   STEP 2:
 The virus has infected ALL of the browsers you use. Removing it from just one will not help you.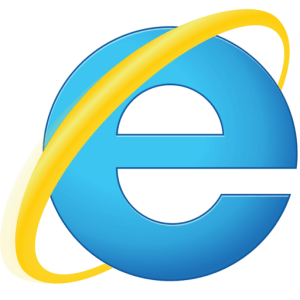 For Internet Explorer Users:
Start the browser, then click  

 —–> Manage Add-ons.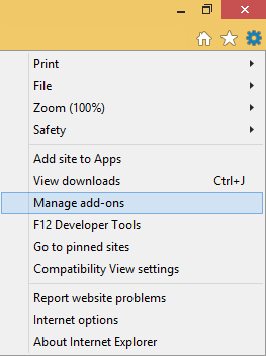 When the new menu appears, you should be be able to locate the malware. Also look around for other extensions you're not sure of. Hit Disable to get rid of them.
In case your Home page was moved, click 

 —–> Internet Options>edit the URL box, put in the page you want, then click Apply.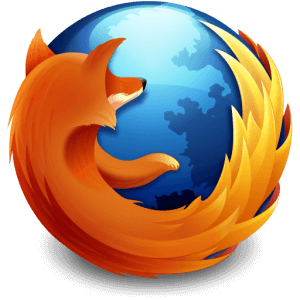 For Mozilla Firefox Users:
Open the browser, click on 

 at the top, go to Add-ons.
Then select Extensions.

The malware should be somewhere around here –  Remove it.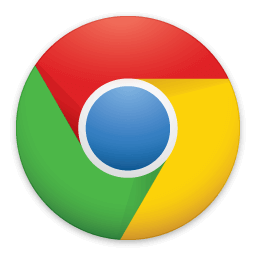 For Google Chrome Users:
 Start Chrome, click 

 —–>More Tools —–> Extensions.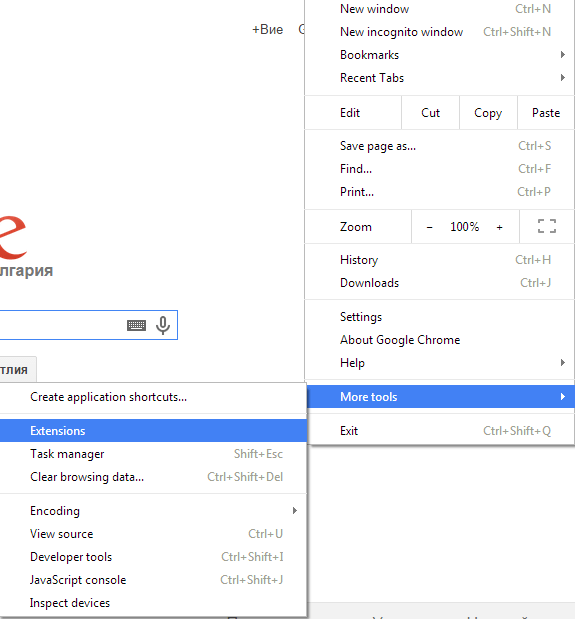 When you've reached Extensions, the virus should be lurking around with its buddies ——-> select  .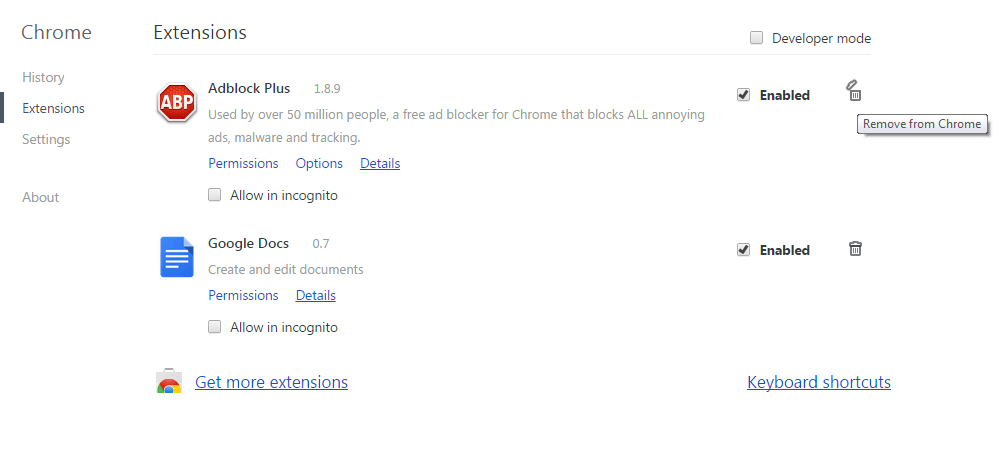 Now click 

  again, and proceed to Settings —> Search (the fourth tab), select Manage Search Enginesand leave only the search engines you use.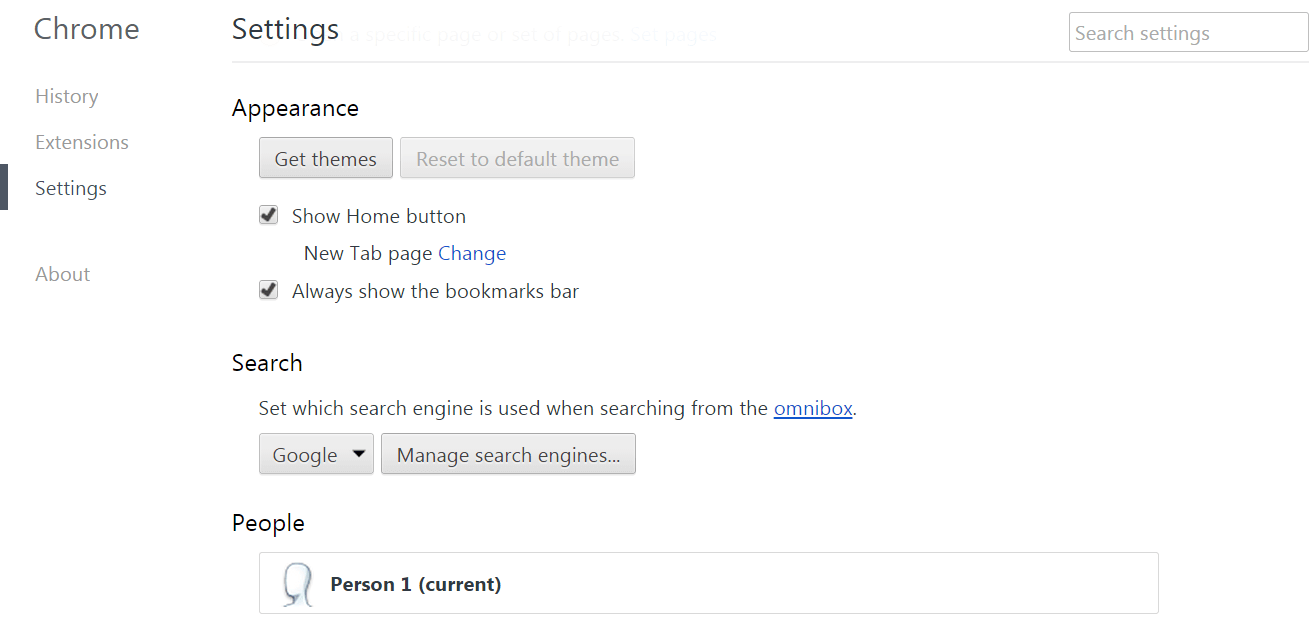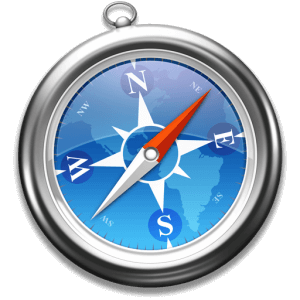 For Safari Users:
Open Safari, and click Safari —–>Preferences —–> Extensions
Find the spyware  then Uninstall.
STEP 3 (Optional)
This step to remove the virus is completely optional. You need to do this only in the case when the steps up until now were not enough to make your troubles go away. If they WERE enough:
You are now clear of the virus. Please consider following us on our channels on Google+, Twitter and Facebook. It will be immensely appreciated, because it will help us grow and in turn – that way we will help more people.
If you were not successful, then continue reading.