How Harmful is Coin Locker
Coin Locker is part of the new wave of ransomware that hit the web this year. It is absolutely essential that you remove it with speed, as this type of malware has proven to be one of the most damaging and malicious on the web (if not the most damaging and malicious).  In short if you don't move with speed it may delete a variety of personal files, but it's basically a matter of days, not minutes, so take your time and read this whole article. Jumping to the removal section is perfectly fine as well, but I'm going to detail some things that should help you avoid getting in such situations in the future. The first and most important thing I should mention is that you should NOT pay the ransom this virus wants. There are absolutely no guarantees it will decrypt your files even if you do. Moreover, by paying, you are sending the people who created it you personal information, a web adress etc. which could open a whole new can of worms for you.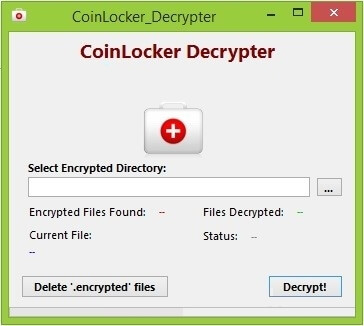 The following message is typically displayed to users at start-up; before that happens they do not know they've been infiltrated:
Your system has been infected with the Coin Locker malware.
All your files have been encrypted.
To regain access to your files, you need the Coin Locker decryption software.
To obtain our software you need to access the Web with TOR.
You can download TOR here:
Start TOR and navigate to our web page:
Follow the steps provided on the site to unlock your files using the decryption software.
I repeat – do not pay the ransom. The TOR tool that they propose you download will also try to sneak viruses aboard your PC. Coin Locker is a tool that exists for no other purpose but to blackmail you into giving what it wants again and again.
How Coin Locker Entered My Computer
There are several paths Coin Locker exploits to get to you, the most widely used one being the strategy of "bundling." Typically that means it comes via other software – free one for example. Toolbars and extensions supposedly designed for optimization, utilities that sound too good to be true (they are) these are the weapons of choice here. At some point during the installation it asks to include "additional content" and since most users choose the express installation option (which always includes it) or simply click Next, you end up with a virus like Coin Locker. Other prominent ways it has are through spam email and their corrupted attachments. Most of the time these look like legitimate institutions that send you documents. The majority of users are caught off-guard by this trick.
How to Remove Coin Locker
STEP 1 –
For all versions of windows including Windows XP, Windows 7, Windows 8, Windows 8.1:
Click  Windows  

  and R simultaneously. Type appwiz.cpl inside the search field, then OK.
You are now inside the Control Panel.
Here, keep an eye out for the virus plus any and all programs that look like a one to you. Occasionally they may go with other names – so definitely be wary. Highlight them, then Uninstall.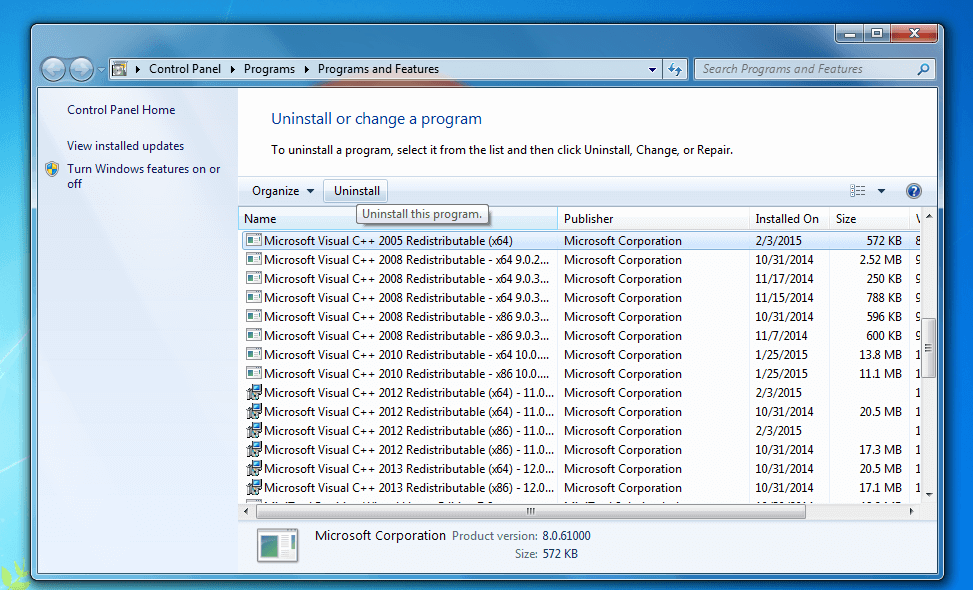 For Mac (OS X) Users:
Click Go at the top left —–> Applications. Find the program, then right click on it and select Move to Trash.
 Step

 2
 The virus has infected ALL of the browsers you use. Removing it from just one will not help you.
For Internet Explorer Users:
Start the browser, then click  

 —–> Manage Add-ons.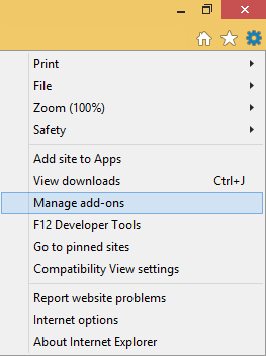 When the new menu appears, you should be be able to locate the malware. Also look around for other extensions you're not sure of. Hit Disable to get rid of them.
In case your Home page was moved, click 

 —–> Internet Options>edit the URL box, put in the page you want, then click Apply.
Go to STEP 3.
—–—–—–—–—–—–—–—–—–—–—–—–—–—–—–—–—–—–—–—–—–—–
For Mozilla Firefox Users:
Open the browser, click on 

 at the top, go to Add-ons.
>>>> then Extensions.

  The malware should be somewhere around here –  Remove it.
Go to STEP 3.
—–—–—–—–—–—–—–—–—–—–—–—–—–—–—–—–—–—–—–—–—–—–
For Google Chrome Users:
Start Chrome, click 

 —–>More Tools —–> Extensions.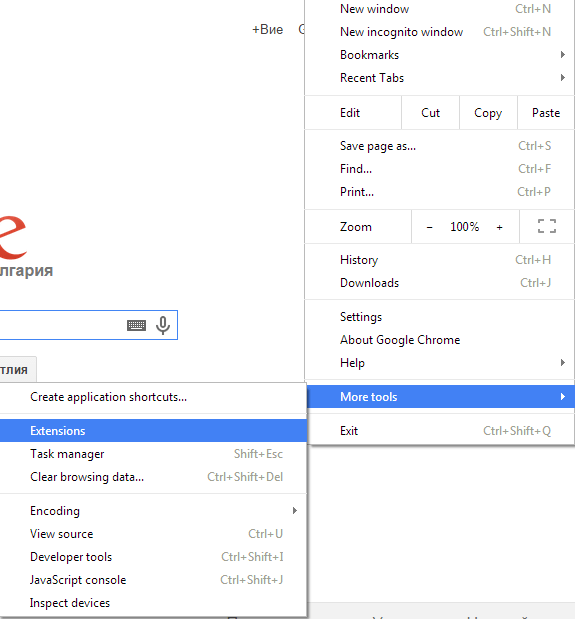 When you've reached Extensions, the virus should be lurking around with its buddies ——-> select  

.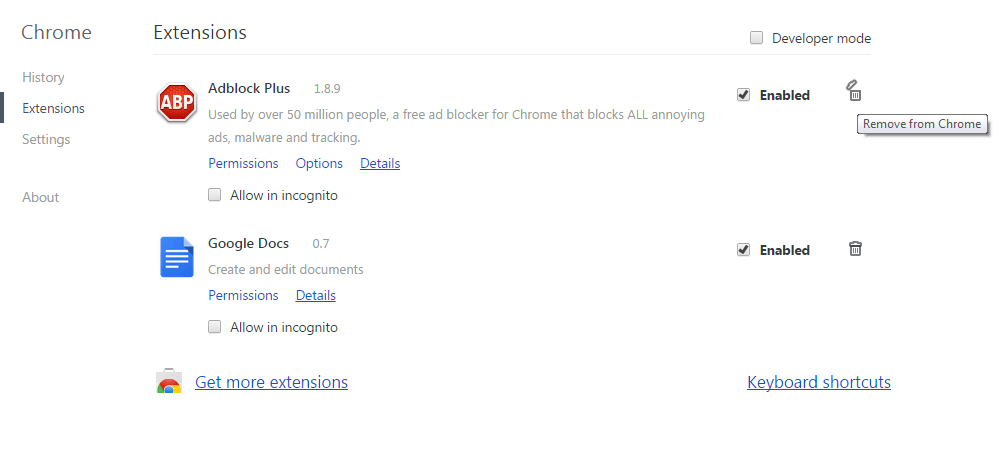 Now click 

  again, and proceed to Settings —> Search (the fourth tab), —–> Manage Search Engines.There leave only the search engines you use.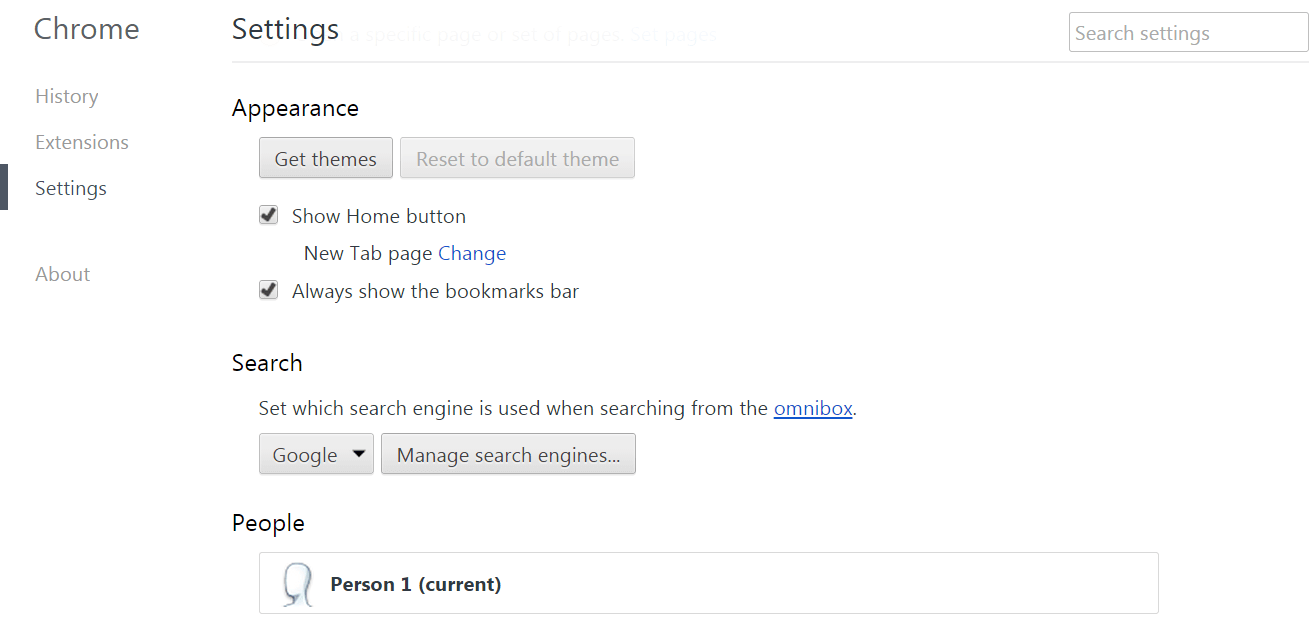 Go to STEP 3.
—–—–—–—–—–—–—–—–—–—–—–—–—–—–—–—–—–—–—–—–—–—
For Safari Users:
Open Safari, and click Safari —–>Preferences —–> Extensions
Find the spyware  then Uninstall.
Go to STEP 3.
STEP 3 (Optional)
This step to remove the virus is completely optional. You need to do this only in the case when the steps up until now were not enough to make your troubles go away. If they WERE enough:
You are now clear of the virus. Please consider following us on our channels on Google+, Twitter and Facebook. It will be immensely appreciated, because it will help us grow and in turn – that way we will help more people.
If you were not successful, then continue reading.