How prepareupdate.fixupdatesnow.net Works
Now that's a nameful for a virus, isn't it? In short, this malware is also known as  Fixupdatesnow and you should remove it as fast as you can before it manages to do damage to your system. While you can skip ahead to the removal section below, I suggest you come back and read the rest here – it can prove very useful in making sure you're not infected again.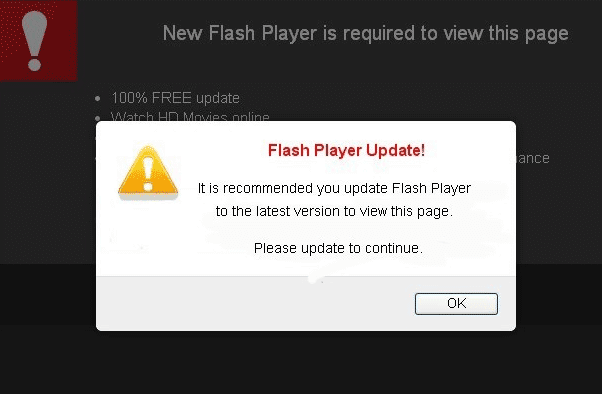 The first and foremost thing I should mention: You must NOT update or install anything your computer wants. If your PC started making suggestions after you contracted the virus, the very likely chance is – this was Fixupdatesnow in disguise. One of the most frequent tricks any trojan or adware (that's what this type of viruses are called – from "ads")  uses is to pose itself as a legitimate and trusted program, then download one of its malicious buddies once you give permission. Reported "fake" software include Flash Player and Java. Easy ways to actively recognize if it is indeed a fake is if your PC displays any of the following:
A message that your "download manager" is not up to date with the current version.
A warning sign with a mandatory update you should make before continuing.
A recommendation to update Flash Player to display the proper content.
The image above is an example for that last case. Unfortunately many users fall prey to such trickery, but don't worry if you were one of them. Nothing is fatal as long as you're consulting this guide at first notice.
It should be noted that Fixupdatesnow (or prepareupdate, whatever you prefer) has an array of negative effects on your system, most prominently sound glitches and bugs while you play a movie or music files, occasional crashing while browsing, freezing of your PC, and a general slower response time of practically everything.
Another rather obvious effect are the hyperlinks and pop-ups that start appearing on practically every page. If you are confused why these are present, hopefully you'll understand once I say this. The creators of the virus have a total of just two reasons to do this to you:
Either they work as promoters and generate pay per click revenue this way
Or they own the websites these ads redirect to and promote them
In either case, you should be completely ware that the ads coming from Fixupdatesnow are definitely not impartial. You are, simply put, an unwitting accomplice. There is no real way to turn off the advertisements or to really know if they;re real at all. Even if you're interested in the products everything may be fake. And the more you click ads, the higher chance other malware will slither its way inside your system.
How Harmful is prepareupdate.fixupdatesnow.net
And the last part leads us here. In plain terms, the longer this stays on your computer, the more damaging it will start being. Aside from the effects I already mentioned, the most notable thing are the other viruses. On its own Fixupdatesnow is just the door they come through. They, however, can be quite dangerous and unpredictable, stemming from the fact that there's just no way of knowing what kind of threat Fixupdatesnow will download.
There are reports that some types of malware collect cookies and other relevant information, then send it to the virus creators. If these can indeed copy your passwords and account names, a real threat may be on the horizon. Especially if you own online banking.
How prepareupdate.fixupdatesnow.net Entered My Computer
By far the most common it find to enter is through free software. Whenever you download or install shareware, no matter how innocent it seems, or useful, there's a chance it contains a virus. It's a public secret that some of such programs are financed by malware creators. At some point in the setup it has to have asked you if you want to include the bonus, which in this case happens to be Fixupdatesnow. From now on keep you eyes peeled at each step, and choose Custom Install (express always includes the threat).[/text_block_nav][text_block_nav title="How To Remove"]
 How to Remove prepareupdate.fixupdatesnow.net
STEP 1 –
For all versions of windows including Windows XP, Windows 7, Windows 8, Windows 8.1:
Click  Windows  

  and R simultaneously. Type appwiz.cpl inside the search field, then OK.
You are now inside the Control Panel.
Here, keep an eye out for the virus plus any and all programs that look like a one to you. Occasionally they may go with other names – so definitely be wary. Highlight them, then Uninstall.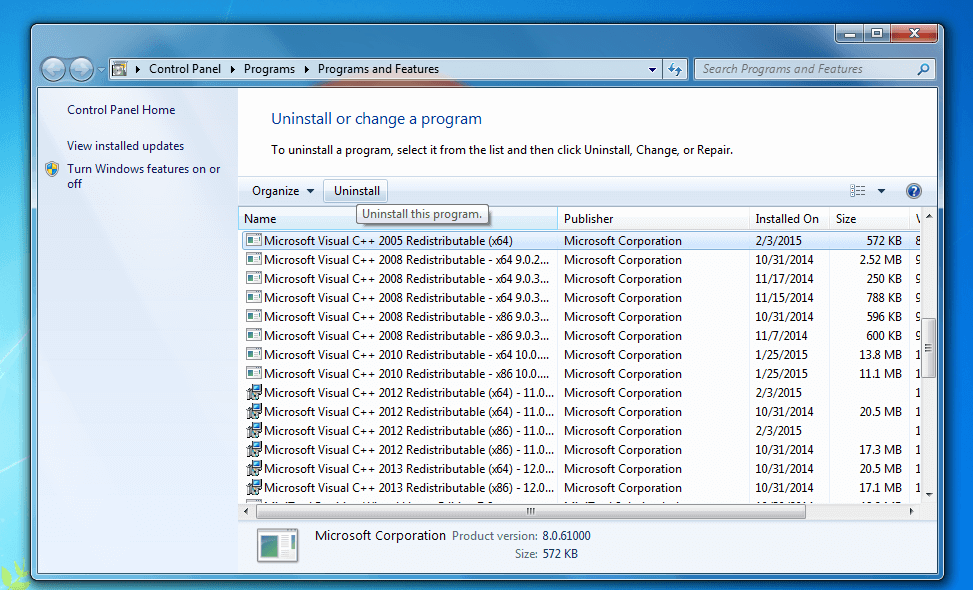 For Mac (OS X) Users:
Click Go at the top left —–> Applications. Find the program, then right click on it and select Move to Trash.
 STEP 2
The virus has infected ALL of the browsers you use. Removing it from just one will not help you.
For Internet Explorer Users:
Start the browser, then click  

 —–> Manage Add-ons.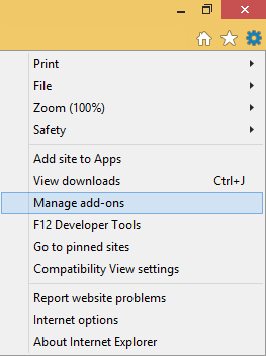 When the new menu appears, you should be be able to locate the malware. Also look around for other extensions you're not sure of. Hit Disable to get rid of them.
In case your Home page was moved, click 

 —–> Internet Options>edit the URL box, put in the page you want, then click Apply.
Go to STEP 3.
—–—–—–—–—–—–—–—–—–—–—–—–—–—–—–—–—–—–—–—–—–—–
For Mozilla Firefox Users:
Open the browser, click on 

 at the top, go to Add-ons.
>>>> then Extensions.

 The malware should be somewhere around here –  Remove it.
Go to STEP 3.
—–—–—–—–—–—–—–—–—–—–—–—–—–—–—–—–—–—–—–—–—–—–
For Google Chrome Users:
Start Chrome, click 

 —–>More Tools —–> Extensions.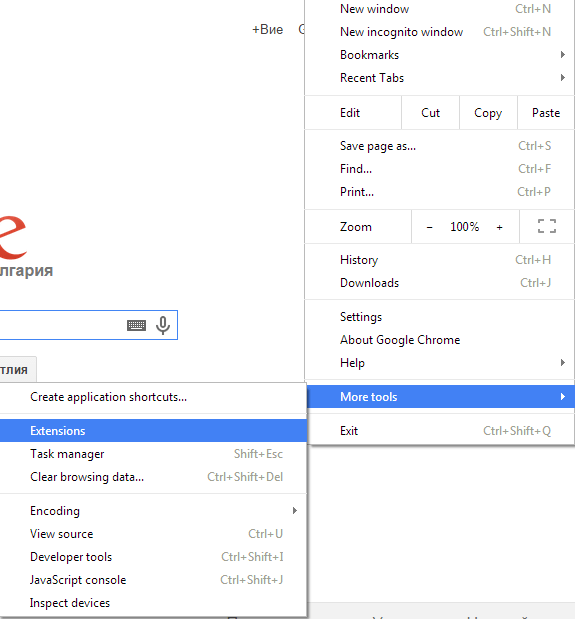 When you've reached Extensions, the virus should be lurking around with its buddies ——-> select  

.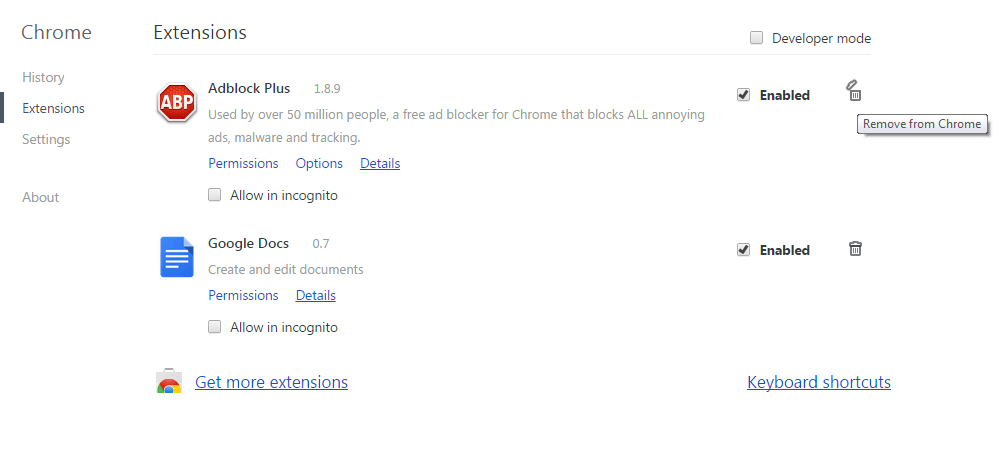 Now click 

  again, and proceed to Settings —> Search (the fourth tab), —–> Manage Search Engines.There leave only the search engines you use.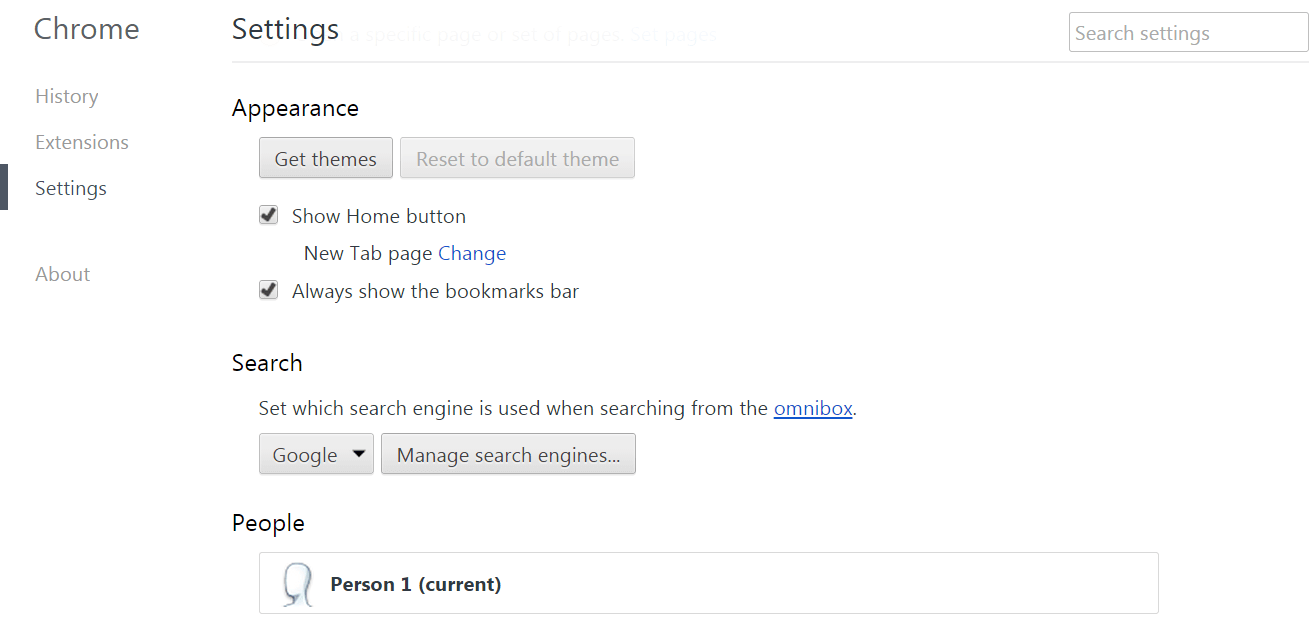 Go to STEP 3.
—–—–—–—–—–—–—–—–—–—–—–—–—–—–—–—–—–—–—–—–—–—
For Safari Users:
Open Safari, and click Safari —–>Preferences —–> Extensions
Find the spyware  then Uninstall.
Go to STEP 3.[/text_block_nav][text_block_nav title="Reset Browser"]
STEP 3 (Optional)
This step to remove the virus is completely optional. You need to do this only in the case when the steps up until now were not enough to make your troubles go away. If they WERE enough:
You are now clear of the virus. Please consider following us on our channels on Google+, Twitter and Facebook. It will be immensely appreciated, because it will help us grow and in turn – that way we will help more people.
If you were not successful, then continue reading.