How to Remove Strong Signal Ads Fast
The following is an easy and professionally written guide on how to remove this virus in a fast and efficient way. There are a few things though that I think you should be aware of before we get to that point though, as I'm a firm believer that if you got acquainted with a few details concerning adware (malware specializing in displaying ads), it would prevent any future infections. If you feel that is unnecessary or you plain don't care, simply proceed to the How to Remove Strong Signal Ads section below. You won't miss out on anything except how to make sure this doesn't occur again.
How Strong Signal Ads Entered My Computer
This malware extension has several different ways of making its way down to your PC's heart. I will now comment on these from most rare to most regular. First off, the most important thing you should note is that none of the viruses from the adware class have the ability to simply show up one day. Strong Signal Ads isn't an exception to that. YOU have to let them in somehow. This can be done by just going on unreputable sites and clicking advertisements there, or a little bit more commonly – by opening links from spam emails you encountered on your email address.  Another frequently mentioned path is again though spam email – this time via the attachments these sometimes carry. In all cases though, malware has to consciously deceive you into allowing it access.
There is just one (sort of) exception to this rule and that is when Strong Signal Ads (or whatever virus) is installed with another program. If you recall recently adding a free software that seemed like a good idea, a toolbar or something like that, then you should note that freeware is a breeding pit for malware. Maybe not all of them are, but the majority – for sure. Here's how it's done: when you began installing the free program, at some points in the process it should've asked you if you want to include Strong Signal Ads. Since I too frequently just press "Next" without watching I'm sure this is the most likely candidate of how you let this virus inside your system.
From now on you should either check each step of the setup carefully to avoid the "bonus" (and choose Custom Install of course – express always gives you the malware) or refrain from using free software at all. This latter can seem quite the big step since all you have to do is be careful, but wait until you hear what Strong Signal Ads can cause. Then be the judge.
How Harmful Is Strong Signal Ads
In a sentence: the faster you remove it, the better. It's not really a problem on its own, more like an annoyance. The major issue though is that it will attempt over and over again to trick you into installing other malware. And that is just a massive risk. There are many reports that malware sometimes start collecting browsing history, cookies and personal information and send it to its masters. Many people are unaware what's going on and don't react on time. Now imagine if your bank account's credentials or your PayPal's password were stolen from you. Not a pretty picture indeed.
How Strong Signal Ads Works
Starting with hyperlinks on spaces and words  around every page, leading to annoying and infuriating pop-ups, and adding a finishing touch with changing banners and ads. That's how Strong Signal Ads works. The other important thing to note is that it sometimes poses as an update to a real program (Flash Player for example, or Java) and you should NOT update anything until you remove this piece of crap from your PC.
How to Remove Strong Signal Ads
STEP 1 -Works

for

all versions of windows including Windows XP, Windows 7, Windows 8, Windows 8.1 and Mac (OS X)

Click  Windows  

  and R simultaneously. Type appwiz.cpl inside the search field, then OK.
You are now inside the Control Panel.
Here, keep an eye out for Strong Signal Ads plus any and all programs that look like a virus to you. Occasionally they may go with other names – so definitely be wary. Highlight them, then Uninstall.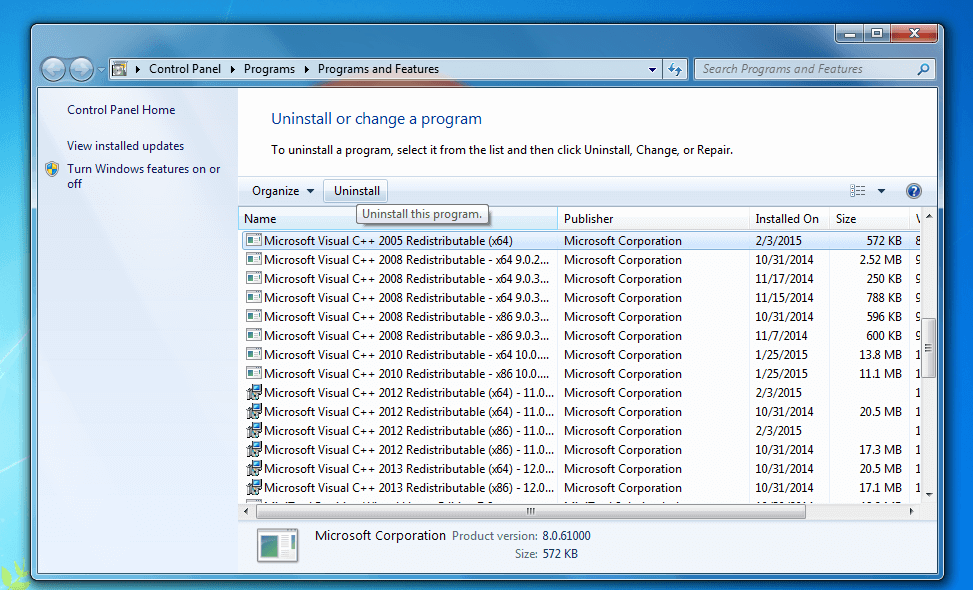 STEP 2
Strong Signal Ads has infected ALL of the browsers you use. Removing it from just one will not help you.
For Internet Explorer Users:
Start the browser, then click  

 —–> Manage Add-ons.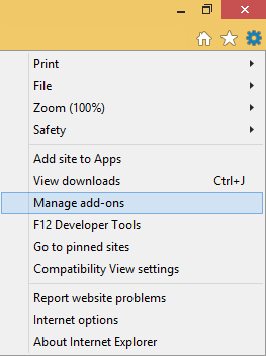 When the new menu appears, there should Strong Signal Ads . Also look around for other malware – extension you're not sure of. Hit Disable to get rid of them.
In case your Home page was moved, click 

 —–> Internet Options>edit the URL box, put in the page you want, then click Apply.
Go to STEP 3.
—–—–—–—–—–—–—–—–—–—–—–—–—–—–—–—–—–—–—–—–—–—–
For Mozilla Firefox Users:
Open the browser, click on 

 at the top, go to Add-ons.
>>>> then Extensions.

Strong Signal Ads should be somewhere around here –  Remove it.
Go to STEP 3.
—–—–—–—–—–—–—–—–—–—–—–—–—–—–—–—–—–—–—–—–—–—–
For Google Chrome Users:
Start Chrome, click 

 —–>More Tools —–> Extensions.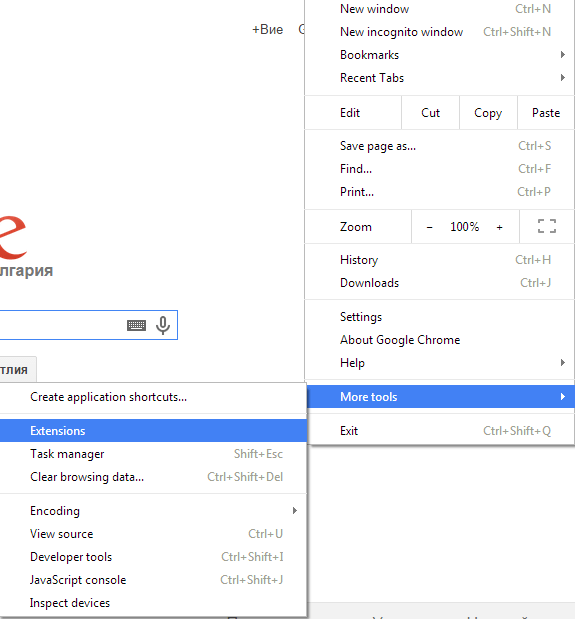 When you've reached Extensions, Strong Signal Ads should be lurking around with its buddies ——-> select  

.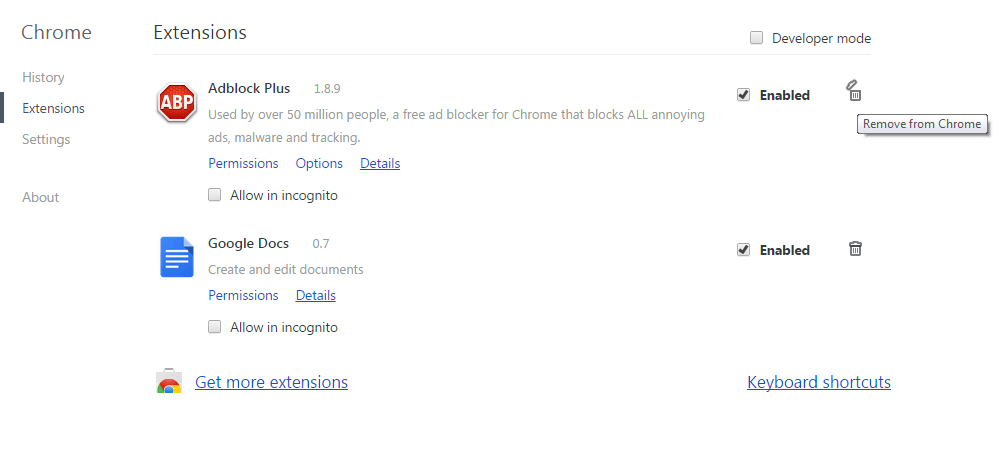 Now click 

  again, and proceed to Settings —> Search (the fourth tab), —–> Manage Search Engines.There leave only the search engines you use.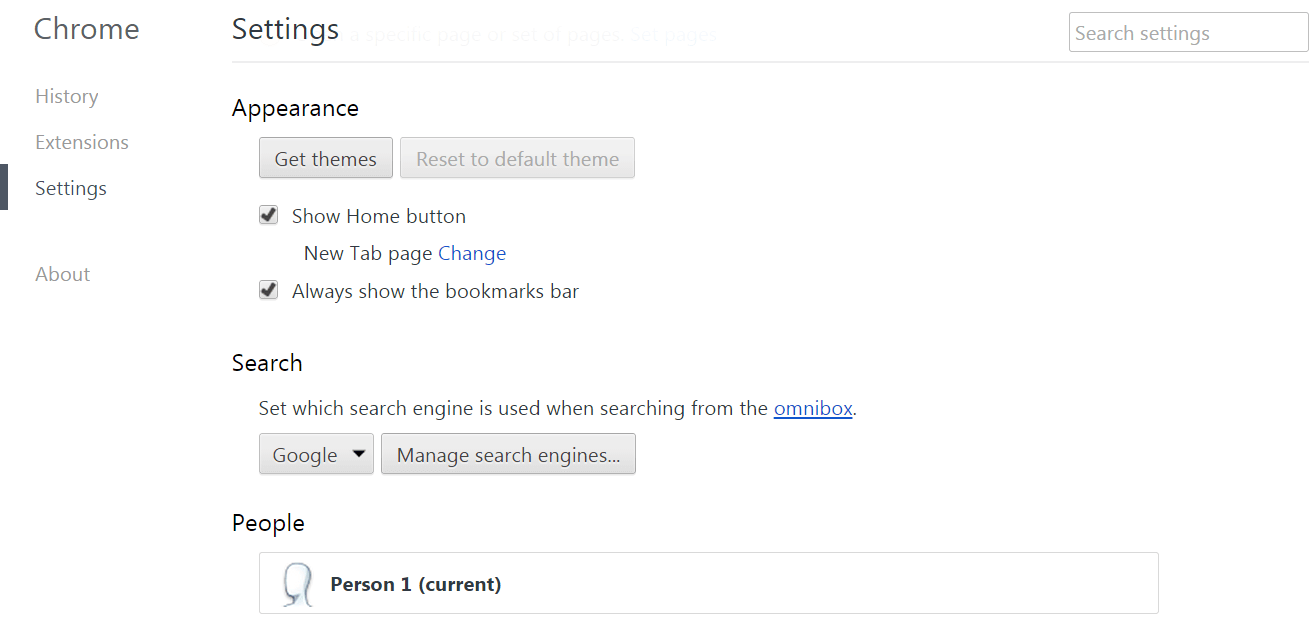 Go to STEP 3.
—–—–—–—–—–—–—–—–—–—–—–—–—–—–—–—–—–—–—–—–—–—
For Safari Users:
Open Safari, and click Safari —–>Preferences —–> Extensions
Find Strong Signal Ads  then Uninstall.
Go to STEP 3.[/text_block_nav][text_block_nav title="Reset Browser"]
STEP 3 (Optional)
This step to remove Strong Signal Ads is completely optional. You need to do this only in the case when the steps up until now were not enough to make your troubles go away. If they WERE enough:
You are now clear of the virus. Please consider following us on our channels on Google+, Twitter and Facebook. It will be immensely appreciated, because it will help us grow and in turn – that way we will help more people.
If you were not successful, then continue reading.