This guide is intended to show you how to remove Z Speed Booster from your Android device.
Unfortunately, the Internet is littered with all sorts of scams, viruses and various malware or potentially unwanted programs (PUPs). We know this to be true and are used to being wary of these dangers, when browsing the worldwide web with the help of our computers, but often don't apply the same caution, when switching our means of surfing. In this case, this would be our phone or tablet. Also, the fact that these devices function slightly differently and they're protection systems are a bit less sophisticated than those on standard computers, makes them a bit more vulnerable towards various virtual 'diseases'.
Today we will be discussing a relatively common Android problem titled Z Speed Booster (or Z Speed+). Many Android phones and tablet users have complained that they have been literally harassed by messages on different types of websites, prompting them to download the program in question. In some cases, they have even been attempted to be fooled into believing their device was infected by several viruses at a time, and the only solution that would resolve this issue was immediately downloading Z Speed Booster. In certain instances they had even been given a specific time frame within which they were to download and install the program, and were threatened that they're files would otherwise be corrupted. This is a commonly applied scare tactic, the goal of which is to set you off balance and make you act quickly, which essentially clouds your judgement. Needless to say, none of these messages are true and ought to be ignored. Furthermore, clicking on any of these messages or popups should be avoided and you shouldn't fall for any of these false announcements of your device being infected.
How to protect yourself from Z Speed Booster
Well, the obvious thing to say here would be not to download it in the first place. You will find that this program is advertised on a multitude of other websites and even has an app available in Google Playstore. It is allegedly there to delete your junk files and boost your device's speed and general performance, but has on many an occasion been found not to live up to those specifications. So, that being said, it is self-explanatory that you don't go about browsing the web in search of the app and downloading it by your own free will.  
Aside from the intentional way of getting it on your device, you should avoid clicking on any of the so called aggressive ads that promote it. Like the examples mentioned above, these will either use scare tactics, or perhaps appear on the entire screen, making it difficult to click or tap anywhere else, beside the advertisement itself. Either way, it's up to you to do everything in your power to avoid touching the ad, because it will (in the best case scenario) redirect you to the place where you can download Z Speed Booster from, or – worst case scenario – download it automatically OR even download something else entirely. On the other hand, despite this maybe not being as effective as it is on PC's, you should still invest in a good security system for your phone. There are very good free ones, as well as apps that will cost you a few dollars. Regardless, however, it is always better to take the extra step in protecting your system than to be sorry you hadn't done it in retrospect. Therefore, make sure whichever program you choose to use is always updated and running, taking care of your browsing safety.
What if I'm already infected?
In the event that you have already managed to tap on one of those nasty and aggressive advertisements, or have otherwise become infected with Z Speed Booster or Z Speed+, as it is also marketed, you can use the below guide to remove it from your Android device. We have developed these steps to make them very comprehensive and easy to follow, so read on and follow the simple instructions to rid yourself from this nuisance and hopefully with the above advice, you won't need to use this guide anymore.
Remove Z Speed Booster

STEP 1:
Whether you use the default "Internet" App for browsing or a different browser like Chrome you need to go to:
Settings/More/Application Manager/All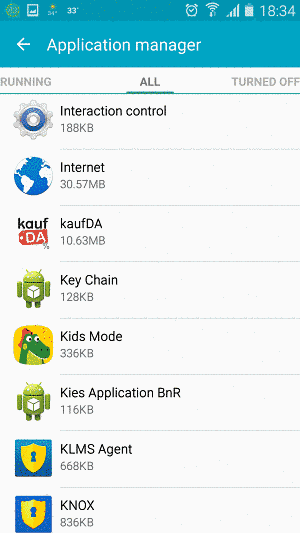 Locate the Browser/App in question and tap on it.
STEP 2:
Now the method is effectively the same for users using both "Internet" and Chrome/Other Browsers, yet for more clarity we have provided instructions for both:
For "Internet" Browser Users:
Tap the Force Stop button.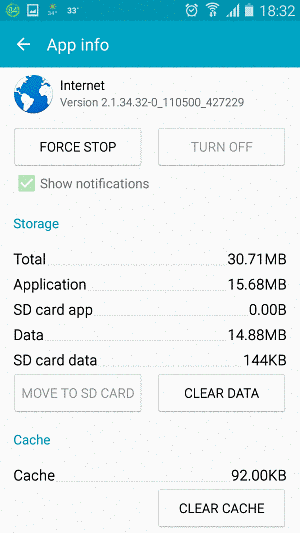 Now tap the Clear Data and Clear Cache Buttons.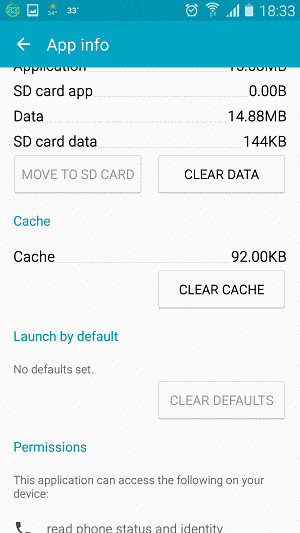 For Google Chrome Users:
Click on  Force Stop.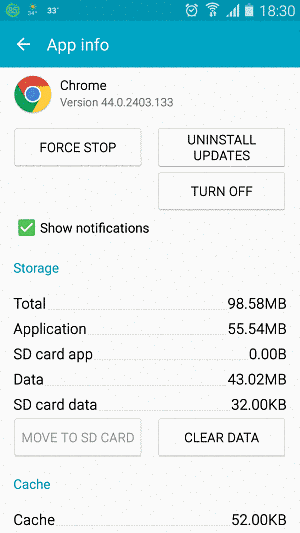 Then click on Clear Data and Clear Cache.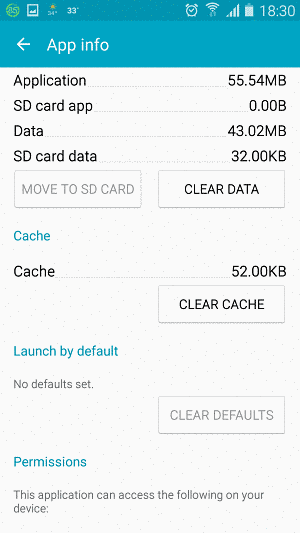 STEP 3:
Restart your Browser. It might be a good idea to Reboot your Android device, just in case. Otherwise you are all set. If we helped you or if our guide didn't work for you please let us know in the comments section.
Did we help you? Please, consider helping us by spreading the word!