How Harmful is ScreenGlaze
If you take ScreenGlaze and compare it with all the other adware out there, it's not different. Removing it and its ads is still mandatory, of course, but generally, by itself, it's pretty much just the gateway to problems. The actual problems start later, when the virus has settled. Since I expect you are consulting this removal guide immediately after you've noticed you are infected by ScreenGlaze, there shouldn't be any real rush. For that reason I'm hoping that you'll read the following segments before getting on with the removal guide. Here, I will detail several factors I sincerely believe are worth knowing just for the sake of preventing a virus ever getting a hold of you again.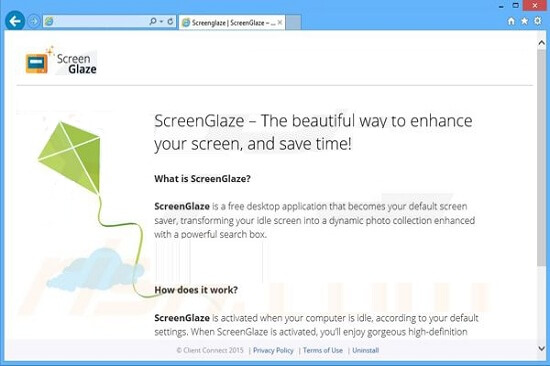 So… How harmful is it? As I said, it's not much by itself. It starts slowly building a library of other malware it will try to trick you into installing. So the first thing I want to say is this:
Do NOT update or install anything until you've removed this virus. These things just can't get in unless you give them access. If FlashPlayer, Java or some other seemingly "real" program asks you for an update, it's likely ScreenGlaze. Once you give it permission to do whatever it asked, it will instead get one of its buddies on your PC.
Moving on, there are several known issues users are experiencing when a spyware slithers its way in. These are as follows:
Audio glitches when you play music (stuttering).
A wealth of freezes and browser crashes.
Sluggishness with all programs and tasks you use.
These are just side effects that will absolutely go away once you've dealt with the thing. That is, if it is causing them in the first place, of course.
The big and ugly trouble with adware is the fact that there is just no knowing what other type of malware it will eventually install. There's a whole library of them, and some of the nastier ones will collect your history from the browsers. Not only that but they steal cookies, which means they can steal your passwords… Do you get my drift? There's no way to know which virus could have been installed at any moment. In the (hopefully very unlikely) event that your personal files are exposed or your bank credentials, suddenly you may be in for a world of hurt.
How ScreenGlaze Works
As I mentioned above, ScreenGlaze will attempt to get some colleagues aboard your system. It's what it exists to do. Understanding this is key in understanding how it works. The selling point of this program was that it supposedly gives you more screen saver options. This, coupled with the functionality of enabling a search box while the screen saver is on make it seem kind of useful. But the advertisements it immediately begins to display are anything but useful. They are only a nuisance, which is a reason this program is considered spyware. You may also experience constant redirections to predetermined pages while browsing.
This is all done for the purpose of getting more malware on your PC. The links, advertisements and banners lead to malicious websites. For obvious reasons you do not want to go there.
How ScreenGlaze Entered My Computer
The number one way it comes through is by you searching it out. I can understand the mistake, because many consider its functionalities as useful. I'm talking about the screen saver with the search box, of course, not the other parts. Another way it likes to come uninvited is through a marketing strategy that is commonly called "bundling."  It's basically several programs installed during one setup. There's one main software and the others are the bonus. In this case, the bonus you got was ScreenGlaze. That should speak enough about the good intentions of the people who make all free software. At any rate, at some point during the installation there was probably a step you clicked "Next" on because you weren't really looking. The setup almost always displays something asking you/informing you it will include the bonus. Keep your eyes peeled for such things in the future.
How to Remove ScreenGlaze
STEP 1:
(Works for all versions of windows including Windows XP, Windows 7, Windows 8, Windows 8.1)
Click  Windows  

  and R simultaneously. Type appwiz.cpl inside the search field, then OK.
You are now inside the Control Panel.
Here, keep an eye out for ScreenGlaze plus any and all programs that look like a virus to you. Occasionally they may go with other names – so definitely be wary. Highlight them, then Uninstall.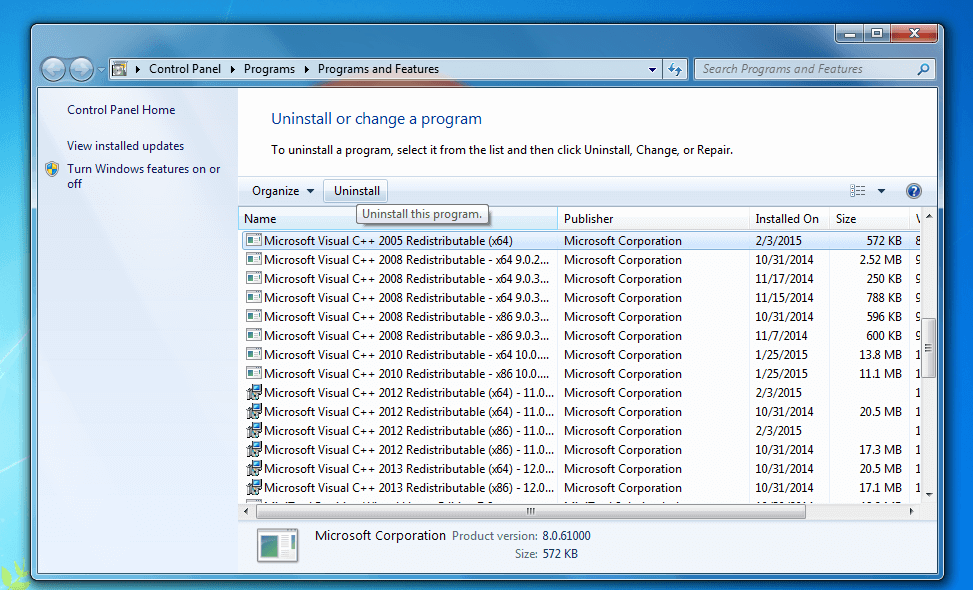 ---
   STEP 2:
 The virus has infected ALL of the browsers you use. Removing it from just one will not help you.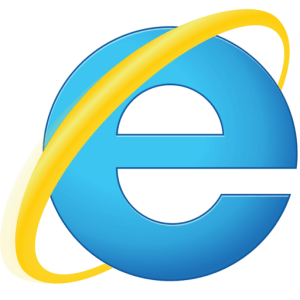 For Internet Explorer Users:
Start the browser, then click  

 —–> Manage Add-ons.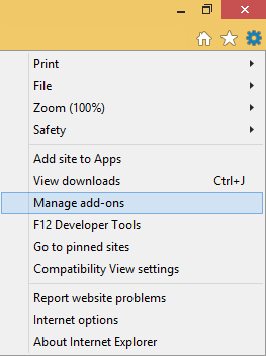 When the new menu appears, you should be be able to locate the malware. Also look around for other extensions you're not sure of. Hit Disable to get rid of them.
In case your Home page was moved, click 

 —–> Internet Options>edit the URL box, put in the page you want, then click Apply.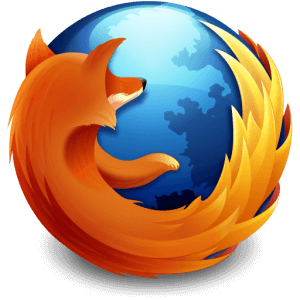 For Mozilla Firefox Users:
Open the browser, click on 

 at the top, go to Add-ons.
Then select Extensions.

The malware should be somewhere around here –  Remove it.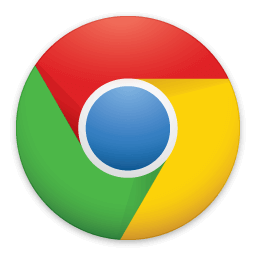 For Google Chrome Users:
 Start Chrome, click 

 —–>More Tools —–> Extensions.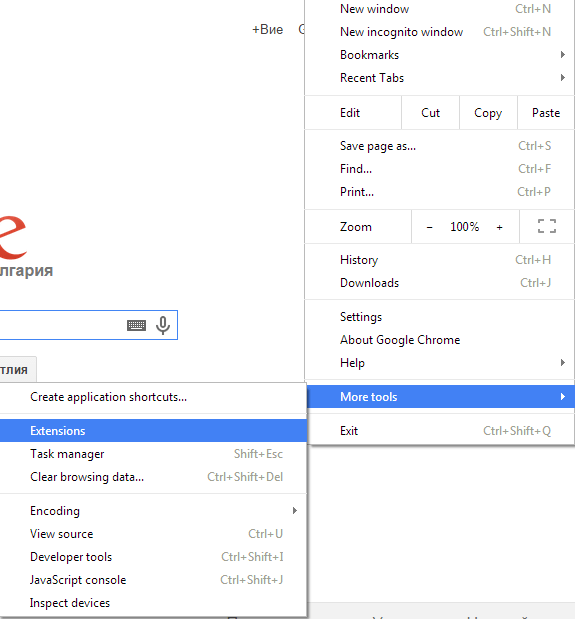 When you've reached Extensions, the virus should be lurking around with its buddies ——-> select  .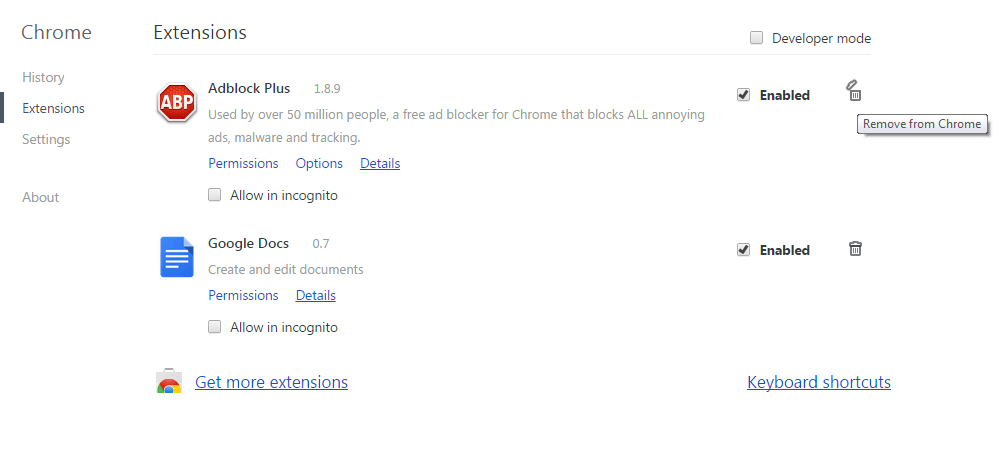 Now click 

  again, and proceed to Settings —> Search (the fourth tab), select Manage Search Engines and leave only the search engines you use.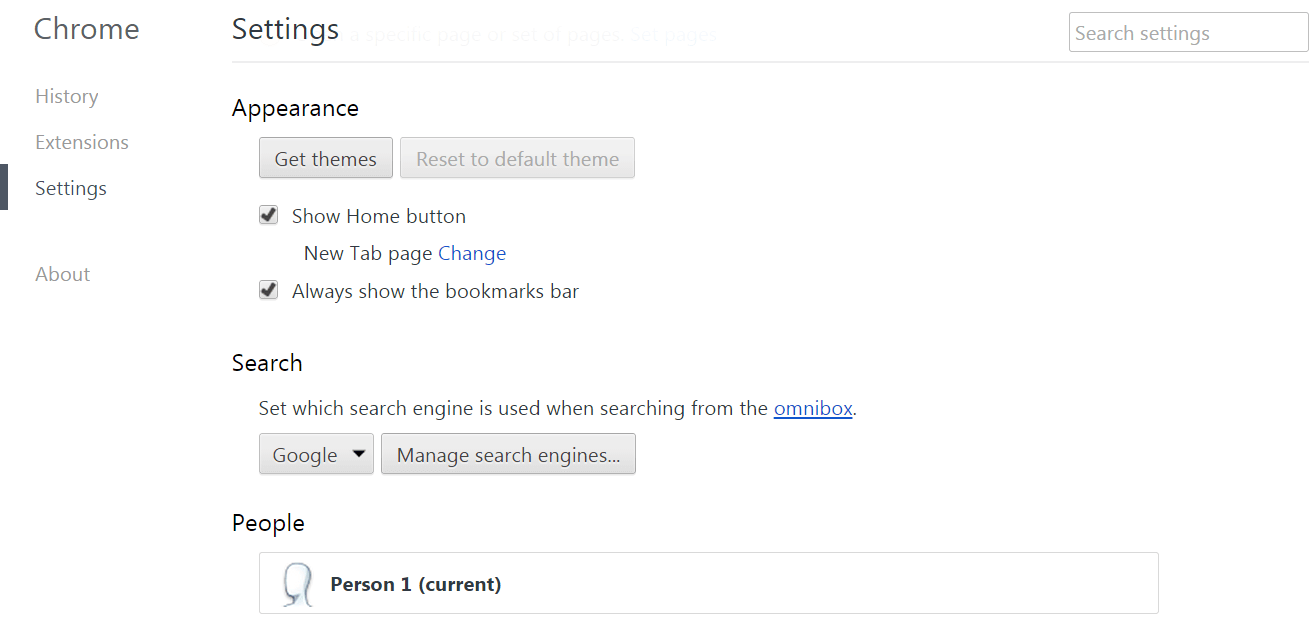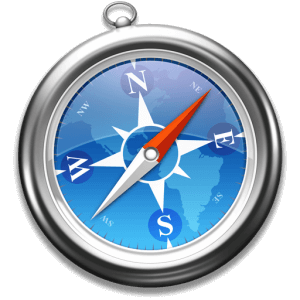 For Safari Users:
Open Safari, and click Safari —–>Preferences —–> Extensions
Find the spyware  then Uninstall.
STEP 3 (Optional)
This step to remove the virus is completely optional. You need to do this only in the case when the steps up until now were not enough to make your troubles go away. If they WERE enough:
You are now clear of the virus. Please consider following us on our channels on Google+, Twitter and Facebook. It will be immensely appreciated, because it will help us grow and in turn – that way we will help more people.
If you were not successful, then continue reading.