Is RAV Endpoint Protection legit?
RAV Endpoint Protection is a legit app developed by Reason Labs, yet its distribution methods, behavior, and difficult removal make it potentially undesirable. Many users complain about its excessive consumption of system resources, which often degrades computer performance. Moreover, its installation methods can be sneaky, sometimes operating without explicit user approval. Even uninstalling it can pose challenges due to the unwanted changes this app can make in the system. Given these concerns and considering more efficient antivirus options available today, although RAV Endpoint Protection is legit, it's frequently labeled a potentially unwanted program (PUP). Though it isn't strictly malicious, its peculiarities make it less favored among informed users, which is why people generally prefer to remove this app from their computers.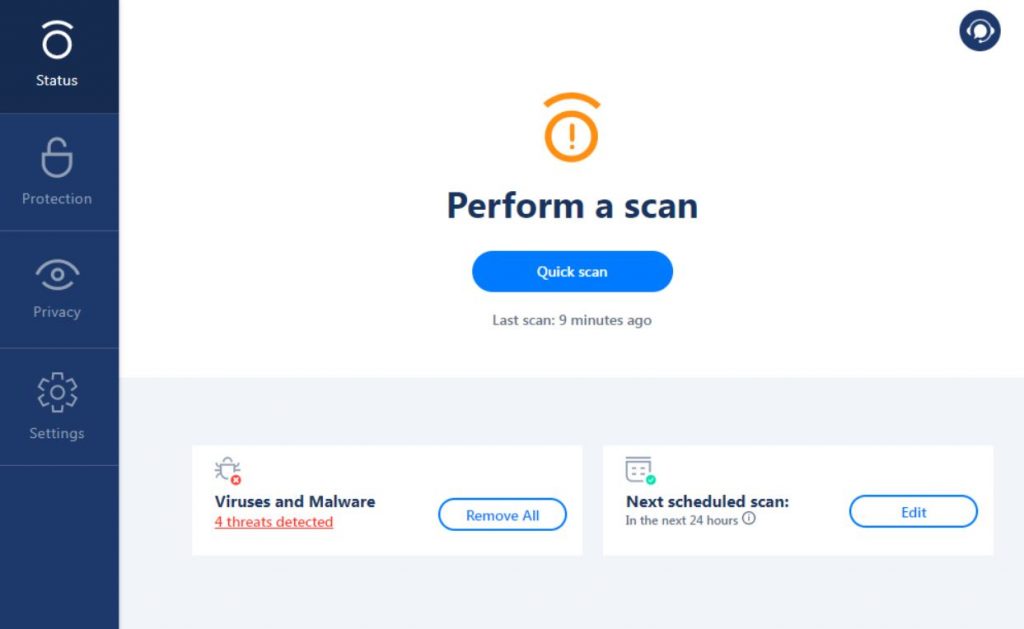 Is RAV Endpoint Protection virus?
RAV Endpoint Protection is not a virus although many misinformed users may refer to it in this way. What many call the "RAV Endpoint Protection virus" is actually a legitimate security software developed by Reason Labs. However, due to its obstructive behavior, difficult removal, and sneaky installation methods, the app is usually seen as unwanted.

Is RAV Endpoint Protection safe?
RAV Endpoint Protection is safe, yet its reputation gets a tad tarnished due to its file-bundling distribution tactics, the challenge it poses during removal, and its penchant for consuming substantial CPU and RAM resources. Consequently, many label it as a potentially unwanted program (PUP).

How to delete RAV Endpoint Protection?
To remove RAV Endpoint Protection, you'll need to do more than simply run the program's built-in uninstaller. Residual files and modified system settings might hinder a complete removal. Therefore, it's essential to identify and erase all associated files and revert any system changes linked to RAV Endpoint Protection to ensure a thorough uninstallation.
RAV Endpoint Protection Download
The RAV Endpoint Protection download often tends to occur without the user's informed permission. Surprisingly, many users find the software on their computers without having installed it themselves. This often results from "bundling", where the RAV Endpoint Protection download comes alongside another intentionally downloaded app. Such bundled downloads can elude users, especially when they select "express" or "recommended" setup options. Consequently, the software can appear without explicit consent. This strategy, although used by various software developers to boost their reach, raises concerns. For optimal control, users should always opt for "custom" or "advanced" installation preferences to decide what gets a foothold on their devices.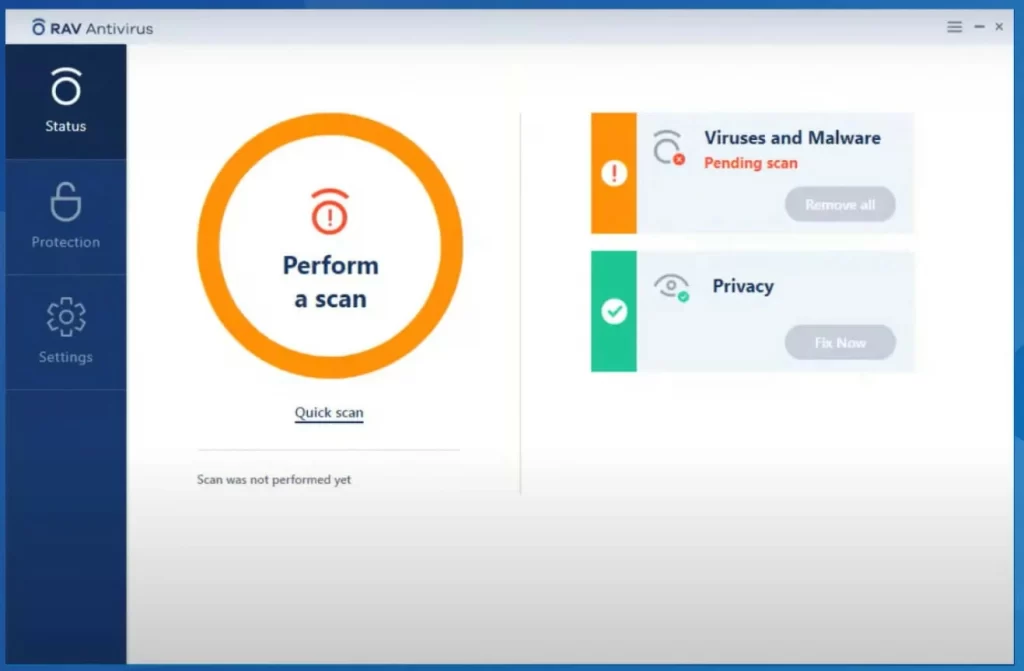 In our research for this article, we found out that there are a lot of other potentially unwanted apps and programs that seem to often get installed together with RAV Endpoint Protection. For example, Taskbarify, Estimate Speed Up, Pinaview are three other PUPs that people often seem to find on their computers after RAV Endpoint Protection has been installed there. If you've noticed any of these apps on your machine, check out their respective links to learn how to uninstall them. McAfee's Web Advisor app (another software often categorized as PUP) also seems to be linked to this antivirus, so be on the lookout for that one too if you are currently dealing with RAV Endpoint Protection.
RAV Endpoint Protection uninstall
A main reason why this app is frequently regarded as a PUP is that the RAV Endpoint Protection uninstall process can be very confusing and rather lengthy. Simply utilizing the software's default uninstaller often proves inadequate. This is primarily due to residual files and altered system settings that can persist post-uninstallation, potentially causing system glitches or maintaining traces of the software. To effectively perform the RAV Endpoint Protection uninstall, one must identify and eradicate all associated files, ensuring there's no lingering footprint. Additionally, any system changes initiated by the software should be reverted. Users seeking a clean slate might consider third-party uninstallation tools or manual guidance. Such thorough measures ensure not only the removal of the program but also the preservation of system health and performance.
Note that if you've noticed a process in your Task Manager named rsenginesvc or RsEngineService, that's using up a lot of CPU and/or RAM, this process is most likely linked to RAV Endpoint Protection and is being run by the program, so the way to end it permanently would be to uninstall this antivirus. Also, it's possible that you notice the RAV VPN and RAV Safer Web apps on your computer, as they often get installed together with RAV Antivirus and, expectedly, the way to ensure their removal is to also delete the program that brought them there.
What is RAV Endpoint Protection?
ReasonLabs' RAV Endpoint Protection is a genuine antivirus tool designed to shield systems from threats. Nonetheless, instances of it self-installing without user consent have emerged. Making matters intricate, harmful agents can mimic this program, proving tricky to spot and eliminate. Users should monitor processes hogging excessive CPU, signaling potential rogue versions. It's also been observed this program is often bundled with the Cheat Engine app, leading to the antivirus' undesired installation. Lastly, RAV Endpoint Protection is often reported to use excessive warnings about issues in the PC that are either minimal or non-existent as a way of prompting the user to purchase its premium version. This rather aggressive way of promoting the paid version of the app is often the last straw that causes users to attempt its uninstallation.
How did RAV Endpoint Protection install itself?
If it seems that RAV Endpoint Protection installed itself on your computer without permission, then this is likely due to the so-called file-bundling tactic. This is a prevalent software distribution method where applications are packaged with others. During the installation of a primary desired software, RAV Endpoint Protection installs itself automatically, as an additional app. Users, in a rush and opting for "express" or "recommended" installation settings, inadvertently allow the antivirus to be set up alongside the main application. Some users perceive this as the program installing autonomously. To prevent such unintended installations, it's crucial for individuals to select "custom" or "advanced" settings during software installation processes, ensuring they retain full control over what gets loaded onto their systems.
SUMMARY:
How to remove RAV Endpoint Protection
To remove RAV Endpoint Protection, go to Apps & Features and uninstall the app from there.
Next, check for remaining RAV process in the Task Manager and stop them.
Clean the Registry, the Task Scheduler, the Startup items, and Services.
Remove remaining RAV Endpoint Protection files.
In most cases, RAV Endpoint Protection would go away as soon as you complete the first step, but we still recommend completing the other three as well in order to make sure that the unwanted app is truly gone. All of the steps are easy to complete, but we advise you to check out their detailed descriptions posted below to make sure that you do everything correctly.
Step 1
Click in the Start Menu search bar, type Apps & Features, open the first item shown in the results, and scroll down a bit in the newly-opened window to see a list of the programs installed on your PC. Search for RAV Endpoint Protection in that list and when you find it, click on it and select Uninstall. Then perform the uninstallation, making sure that nothing from the program is allowed to stay on your PC (not even personalized settings).

Check the Apps & Features list once again to see if there aren't any other potentially unwanted programs – if you notice anything unfamiliar, questionable, or simply unneeded, be sure to uninstall it too.
Step 2
Type Task Manager in the Start Menu and open the Task Manager utility. Then check the entries in the Processes tab, looking for anything that may be related to RAV Endpoint Protection. If you find such a process, right-click it, open its File Location.

Then, back in the Task Manager, right-click unwanted process, and select End Process. After that, delete the location folder of that process.

Do this with every process that seems related to RAV Endpoint Protection.
Step 3
We recommend that you put your PC in Safe Mode before continuing with the next steps. While in Safe Mode, the PC would only automatically start processes that are essential to its normal functioning so no RAV Endpoint Protection processes that may interrupt the rest of the removal would be allowed to launch automatically. You can learn how to boot into Safe Mode on your PC from this guide.
Step 4
There are several types of system settings that you should check and clean because it's possible that some changes may have been made to them by RAV Endpoint Protection. Search for the next four items in the Start Menu search, open the first thing that shows up in the results for each search, and perform the instructions we've provided for each.
Regedit.exe – Click Yes to confirm that you wish to open the Registry Editor, then evoke ite search bar by pressing Ctrl + F, type RAV in the search field, and click Find Next. You must delete the first found item and then search again for other related items to delete them as well.

Once the search for RAV items stops yielding any results, manually go to the following Registry locations in the left panel, search them for any suspicious entries (ones with long and randomized names), and tell us in the comments if you find anything questionable. We will tell you if it needs to be deleted.
HKEY_CURRENT_USER/Software/Random Directory.
HKEY_CURRENT_USER/Software/Microsoft/Windows/CurrentVersion/Run
HKEY_CURRENT_USER/Software/Microsoft/Internet Explorer/Main
Services.msc – In the Services window, look through the listed items, see if you can find anything related to RAV Endpoint Protection and if you do, right-click it and select its Properties. Then set the Startup type to Disabled and click OK.


Task Scheduler – First, click on Task Scheduler Library in the top-left, then check the list of tasks in the central panel, and if you find one or more tasks that are connected to RAV, delete them.

Msconfig – Go to the Startup tab in the System Configuration window and click Open Task Manager (unless you are on Windows 7). Now look at what startup items are shown in the list and if you see anything that may be linked to RAV Endpoint Protection, Disable it.

Step 5
First, open the Start Menu, search for Folder Options, open the Folder Options icon, and click View. In the View tab, find an option labelled Show hidden files, folders, and drives, check it, and then click OK.

Now, visit each of the next folders by typing their names (together with the "%" symbols) in the Start Menu search and then clicking on them.
%AppData%
%LocalAppData%
%ProgramData%
%WinDir%
%Temp%

Sort the contents of each folder by creation date and then delete the most recent entries – files and sub-folders created after RAV Endpoint Protection got installed on your PC. In the Temp folder, you should select everything that's there and delete it. There will likely be thousands of items there, so the easiest way to delete them all is to press Ctrl + A and then press Del/Delete to delete everything.