If you've discovered that your device has recently been infected by a program called Www.viruses-warning.com – then you'd best stick around to find out more about what you're dealing with. viruses-warning.com is what's known as a browser hijacker and it's no mystery as to why it's called that. These programs like to mess around with the browser on your smartphone or tablet (be it Chrome, Firefox or some other) and change its homepage and default search engine. Also, they fill your screen with annoying ads and aim to redirect you to various web locations you never asked for. Luckily, you can remove this program and below, our removal guide will show you just how to do that.
Is Www.viruses-warning.com a threat?
The first and most logical question as to an invasion like this is whether or not it's dangerous to you. And we are happy to inform you that in this case you don't have to worry about having landed a virus or malicious program of some kind. However, just because this hijacker isn't malicious, doesn't mean you should let it stay on your portable device much longer either.
The thing about browser hijackers like viruses-warning.com is that they usually like to snoop around and keep track of your browsing patterns. In doing so, they extract certain information regarding your personal interests and preferences. This 'research' of sorts is then applied to the ads they display, optimizing them and making them appear more attractive to you, so as to gain your click. That's how the developers make their money. On the other hand, besides being spied on like this, you might also be hurled into the risk of encountering an actual virus somewhere along the way. Those frequent redirects you need to go through can potentially lead you to infected websites or even other infected ads that may even be harboring things like ransomware.
So, with that in mind, you can see how removing viruses-warning.com asap would be the best possible solution. But after that problem is out of the way, it's also important that you maintain your Android device hijacker-free. As hijackers for smartphones/tablets usually come integrated with other apps, be sure to only use reliable download sources for any new programs. And by that we mean the Google Play Store. But you can also take the extra precaution and try researching the app you want to download online. User reviews will be sure to point out the presence of any unwanted components.
Www.Viruses-Warning.Com Android Removal

Whether you use the default "Internet" App for browsing or a different browser like Chrome you need to go to:
Settings/More/Application Manager/All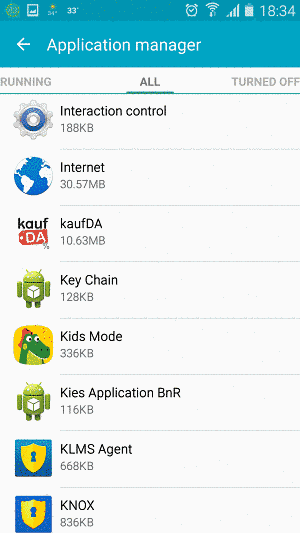 Locate the Browser/App in question and tap on it.

Now the method is effectively the same for users using both "Internet" and Chrome/Other Browsers, yet for more clarity we have provided instructions for both:
For "Internet" Browser Users:
Tap the Force Stop button.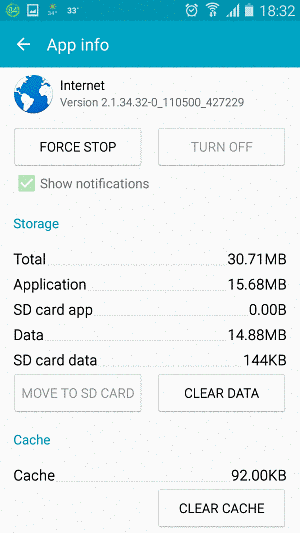 Now tap the Clear Data and Clear Cache Buttons.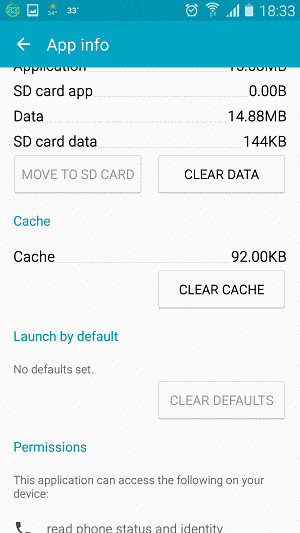 For Google Chrome Users:
Click on  Force Stop.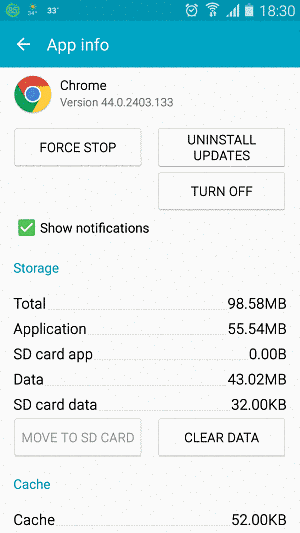 Then click on Clear Data and Clear Cache.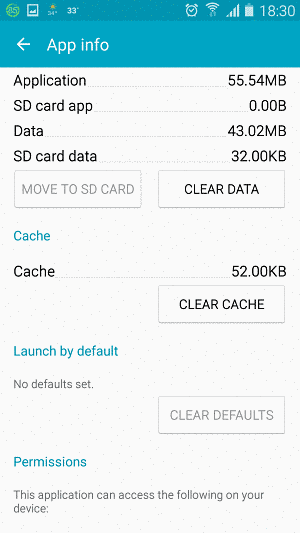 Restart your Browser. It might be a good idea to Reboot your Android device, just in case.

If you are still seeing Ads in your browser, it is likely they are generated by the websites you visit and there is nothing you can do about it.
However, if you are seeing Adverts outside of your internet browser, then one of your installed Apps contains the problematic Adware. In this case you need to take a look at this guide.

Did we help you? Please, consider helping us by spreading the word!