What is Autorun.inf?
This page aims to help you remove Autorun.inf. These Autorun.inf removal instructions work for Chrome, Firefox and Internet Explorer, as well as every version of Windows.
You may be wondering what exactly is Autorun.inf and how did it get inside your drives. The reality is that you are dealing with a classical computer virus in the form of a worm. This thing is absolutely impossible to remove manually unless you know the right way to handle it and it will also spread between infected drives. In this manner it is able to infect computers that are not connected to a network.
Autorun.inf is characteristic for its ability to lock people from accessing their drive's content by locking the drive into an auto run loop menu. At the same time the virus may seek connection to the internet in order to upload various interesting information it may recover from the infected files – such as accounts, passwords and more. Sometimes Autorun.inf may work in conjunction with various spyware or keylogger programs in order to make them impossible to remove and to assist them with siphoning your data back towards their creator.
How was my PC infected with Autorun.inf?
There are multiple ways of how this may have occurred. We'll try to listed the most common methods, but this list is by no means exhaustive and you can use your imagination to fill in the blanks depending on your particular circumstance.
Offline
Because Autorun.info is actually a computer virus it is able to replicate and install itself in all types of drives – HDD, SSD, flash drives and other. This means that whenever a clean drives come in contact with an infected one the virus will spread and infect them both. It is entirely possible that one of your own mobile USB Sticks came into contact with an infected computer and then spread into your own. The same applies to any other drive connected via the USB interface to your PC – that of a Friend, colleague or neighbor.
This is why plugging random devices into your own computer is a bad idea, although sometimes this remains unavoidable. For these situations a good anti-virus program is invaluable, because it will both scan the drive for viruses and block any such from installing into the computer parent.
Online
It is also entirely possible that this PC was originally infected from a file obtained online. The usual carriers are
Attachments in malicious emails

Warez copies of pirated software T

Files downloaded from torrents and online storage sites

Malicious links spammed in forums, chat boards and other media
If you know for certain that a computer or device is infected you have to make sure to isolate the problem only to the computer/device. Try to limit its networking sharing permissions and absolutely never plug in any other media, or you risk it becoming infected as well.
Typically the virus installer will pose to be something else entirely or will be imbedded into a modified installer for a program. For this reason it is usually a bad idea to download executable files from such unsafe locations, especially when it comes to illegal software. Most torrent networks lack any security measures at all and thousands of people may become infected from a single virus infected file, especially when it is related to a popular program for download.
Why removal of Autorun.inf without special knowledge is generally impossible
Autorun.inf belongs to a family of viruses known as worms. They specialize hiding into your computer to the point that they cannot be manually accessed from Window's standard interface. This is done through a combination of setting themselves as both hidden and read-only files – even if you manage to see them you will not be able to delete them. Fortunately, there is a way for you to manipulate these virus files – this will be done through the command prompt. Please keep reading in order to go through our removal guide and get rid of this virus.
SUMMARY:
Name

Autorun.inf

Type

Virus/Worm

Danger Level

High

(Will lock you out of your drives and potentially steal private information)




Symptoms

When you try to access one of your drives you will be blocked by a looped Autorun menu.

Distribution Method

Can install itself online from one infected drive onto another, can also be contracted from installing an infected executable file obtained from malicious email or other download.


Detection Tool

Malware and Adware are notoriously difficult to track down.

Use SpyHunter – a professional parasite scanner –

to make sure you find all files related to the infection.
Autorun.inf Removal
---
Readers are interested in:


Best Malware Removal Tools



Malware Prevention Tips

Reboot in Safe Mode (use this guide if you don't know how to do it).

Hold the Start Key and R – then write "cmd" (without the commas). Hit OK.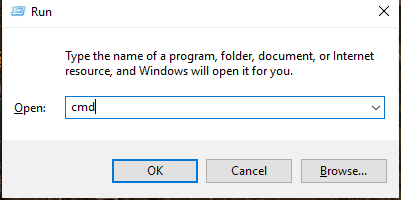 A command prompt window will now open. It has no clickable interface, you must write in the commands yourself. Begin by writing the letter of the first drive affected by the virus followed by ":". Let's say that for this example it will be drive G and you need to type in "G:". After that type drive letter:attrib -s -r -h *.* or in this example F:attrib -s -r -h *.*. You command prompt should look like this now:
G:
G:attrib -s -r -h *.*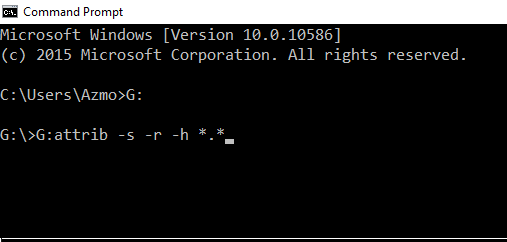 Now type driveletter:del autorun.inf to delete the config file of the virus, in this example that is G so:
F:del autorun.inf
The virus is now lacking the file it needs to initialize, so feel to open your pen drive and delete any files that should not be there – they belong to the virus.
IMPORTANT! Please don't forget that the letter F was used for illustrative purposes only in this example. You need to replace all instances of F with the proper drive letter of your infected drive. Repeat these instructions for all infected drives until they are free from the virus.
Remember to leave us a comment if you run into any trouble!