Users who decide to purchase SpyHunter will have a much easier time removing viruses due to the automatic removal tool. For a detailed explanation of the different SpyHunter features click below.
Automatic Removal - using SpyHunter as a licensed user
A licensed copy of SpyHunter gives its owner the following advantages:
System wide malware scanner&remover
Live&ongoing protection against malware threats and real time infection
Daily updates with virus definitions
Custom malware fixes via an in-build PC scanner and ticket system
Real time protection against unwanted DNS changes
In-build compact OS package, which allows the removal of even the most dangerous rootkits
The only thing you need to do in order in order to effectively use the program is to keep it on all the time. Run frequent scans of your machine and click on the Fix Threats button whenever something is discovered.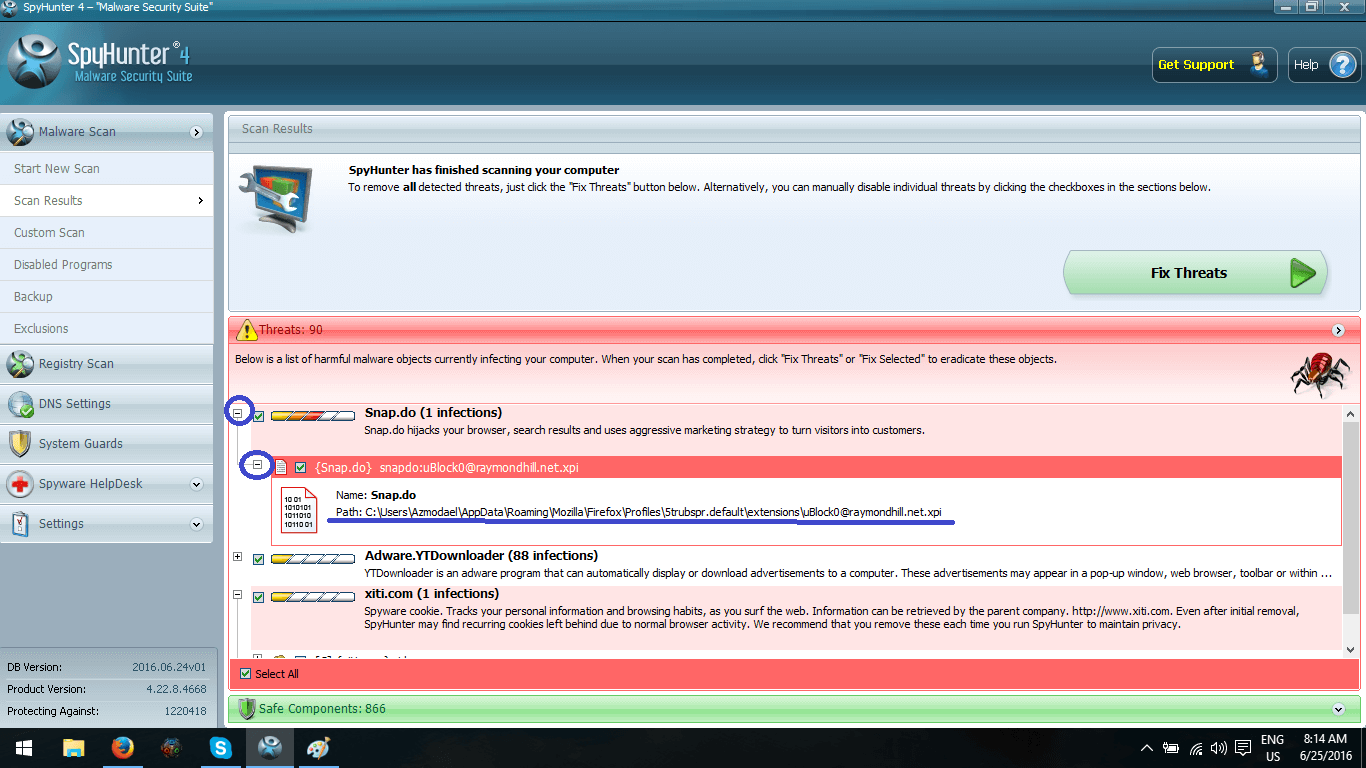 Keep the active system guard ON at all times
The system guard will constantly monitor your computer for suspicious activity and it will immediately block any malicious process, which may be triggered by a malware invasion. The system guard will also protect against possible program exploits and system vulnerabilities. You don't need to do anything to enable the System Guard – it is always on.
The safe items list is exactly what it says – all approved programs are listed here
The user added items contains a list of all user approved programs
The AtiveX guarded list blocks a number of system vulnerabilities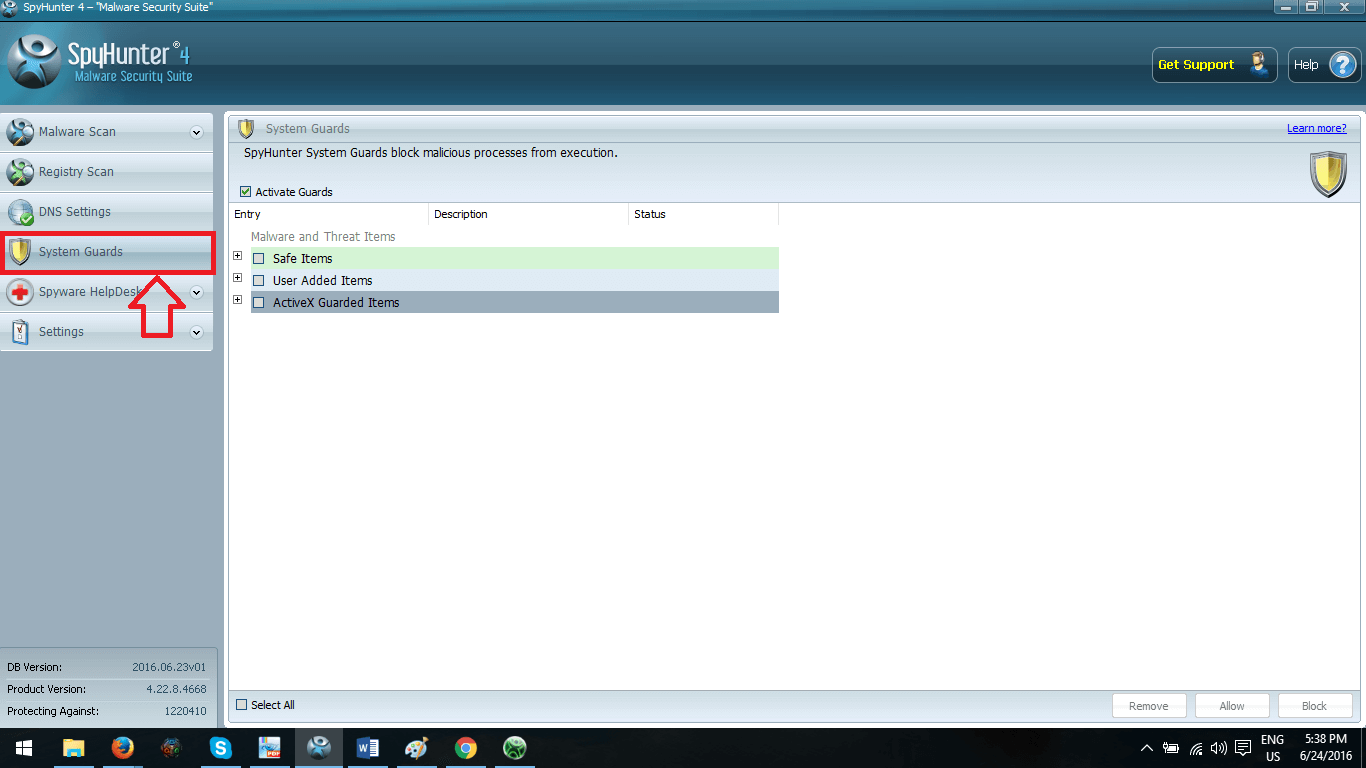 Use the HelpDesk in order to tackle any problem that is not automatically solved
If you are certain that your computer has been infected, but SpyHunter is unable to find the malware open a support ticket and explain your problem in detail. The technicians will check through your computer and design a fix, which can be implemented remotely. If necessary this fix will also be added to the main program as part of the daily updates in order to help other people with the same problem.
This is how the HeklpDesk menu looks like: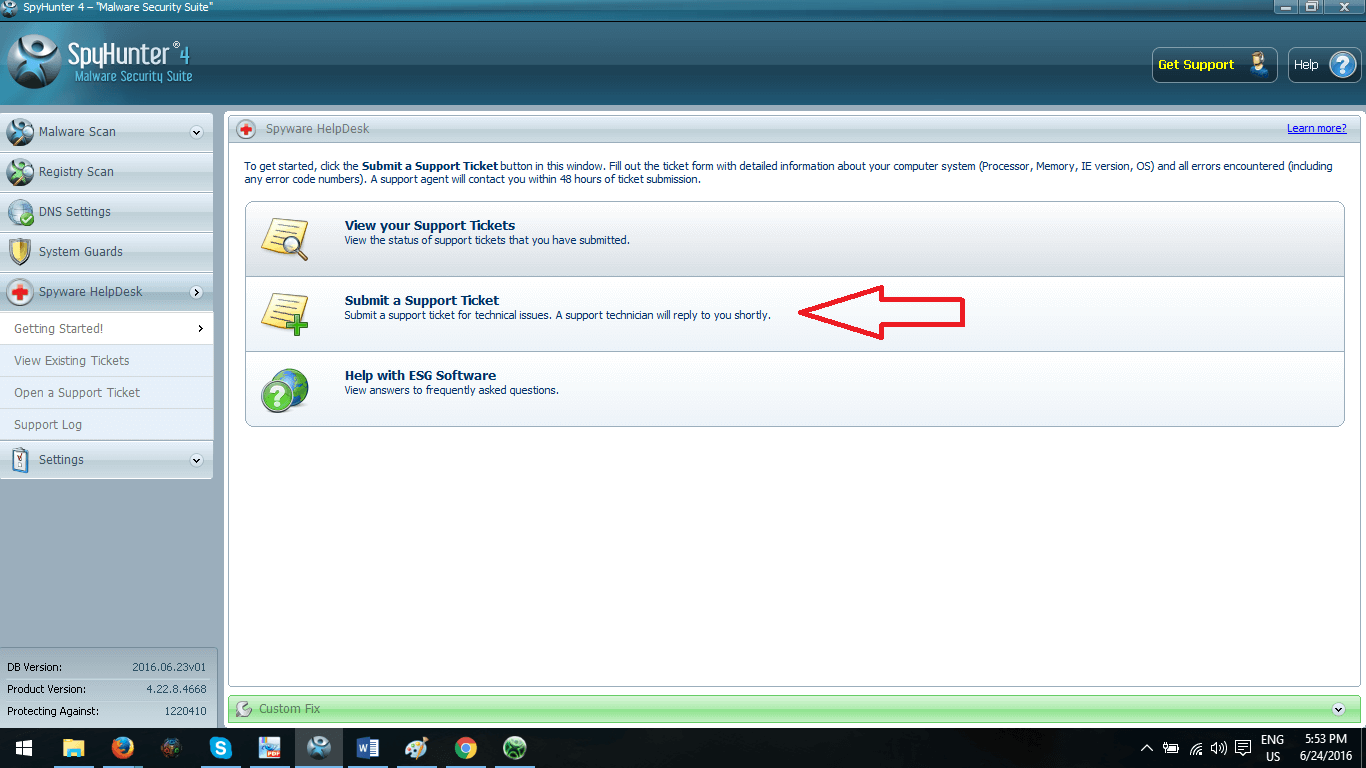 Even if buying SpyHunter is not an option the program remains an useful tool for locating and deleting viruses manually. The live DNS protection feature is also available to free users.
Manual Removal - using SpyHunter as a free user
The SpyHunter scanner reveals the file locations of each infected file. Use this information to go to the directories yourself and manually delete the infected files. Here is how to do that.
For every infected file discovered click on the small plus icon next to the file. This should expand the line, giving you a more detailed information about the threat. Note down the name of the file and the location patch (underlined in blue in the example).
Now open your file explorer and navigate to the file in question, then delete it.
If you are not allow to delete the file please make sure you have Safe Mode enabled. Check out Step 1 of the removal guide for the virus.
Proceed with the deletion of all flagged files, then restart SpyHunter and do a fresh scan to make sure you didn't miss anything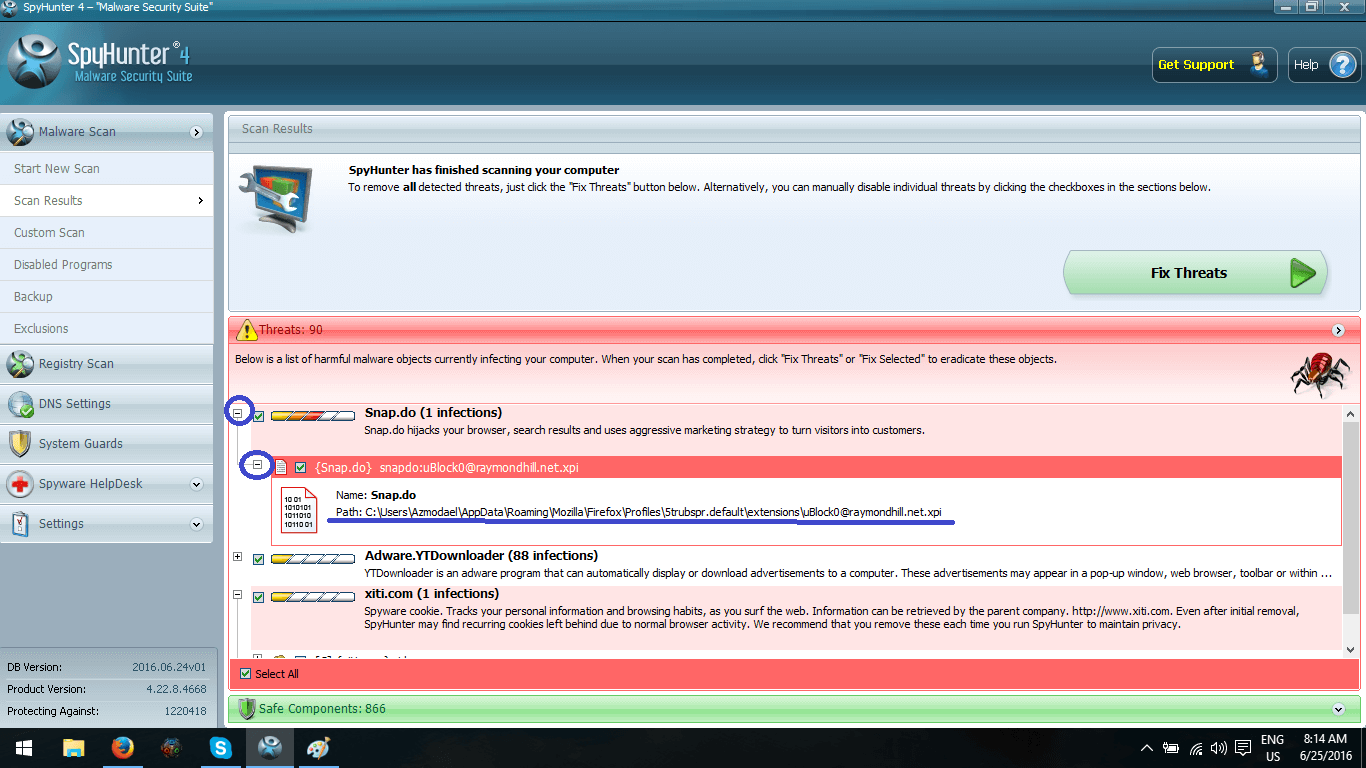 DNS protection is available to paid and free users alike, read what it does below.
What is DNS protection
Various Adware and other dangerous programs may try to change the default DNS of your computer in order to redirect you to malicious websites or display unwanted Ads. SpyHunter DNS protection will defend you against such an intrusion. The level of protection, as well as the preferred DNS can easily be tweaked in the DNS Settings tab.
Activate Advanced DNS Protection – should be kept ON at all times
Get DNS service only from DHCP – uses DNS as set by your ISP (Internet Service Provider), you'll want to use this most of the time
The rest of the options below will set your DNS to publicly available (and known to be safe) DNS lists. You can use this if the DNS settings set by your ISP are giving you trouble.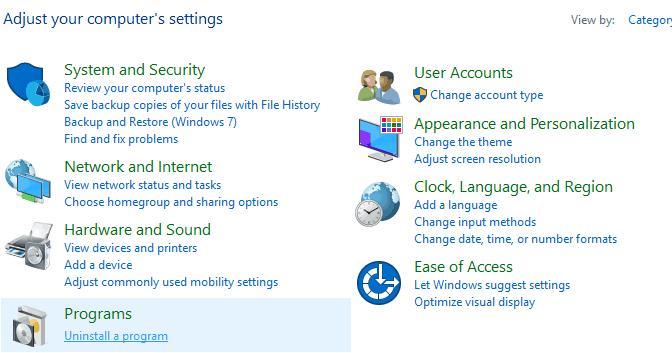 The settings menu contains all available options to personalize SpyHunter.
SpyHunter settings
Most of the options are self-explanatory. It is recommended that you keep the options that run SpyHunter on windows startup ON for maximum protection. Two options probably warrant a short explanation
Allow Disabling of Protected Unknown Items – by turning this option ON you'll have the ability to manually make SpyHunter ignore files it believes to be suspicious.
Ignore Browser Shortcut Arguments – browser shortcut arguments are a quick and dirty way to force some kind of setting on a browser. If you have no idea what these are you should probably set this option to be ON.