In case that you are one of the new iPhone buyers, who hear about iCloud activation lock for the first time, its okay to be confused. Many people, who get their hands on the Apple's products for the first time, commonly face features and settings, that they need to get on, in order to enjoy the capabilities of their new device. iCloud activation lock, in particular, is a helpful feature, which is created to prevent unauthorized access to your iPhone if it gets lost or stolen. After you purchase your iPhone and switch it on for the first time, the iCloud activation lock will be automatically enabled. In some instances, however, (for example, if you purchase a second-hand iPhone), the mobile may be locked with iCloud account and you may not be able to use it. That's why, in the next lines, we will show you a couple of quick and effective methods to remove the iCloud activation lock on your iPhone.
How to remove iCloud Activation Lock?
Method 1: Remove iCloud Activation Lock on iPhone Remotely
In case that you are buying an iPhone from a previous owner, in order to start using the device and link it to your account, you may have to ask the owner to remove the iCloud activation lock by deleting the iPhone from his current iCloud account that it has been linked to. For that, contact the person and ask him to follow these instructions:
Go to icloud.com and sing in with your Apple ID and passcode.

Click on "Find iPhone" and then tap on "All Devices", located at the top.

Select the iPhone that you want to remove from the iCloud account.

Next, tap on "Erase iPhone" if necessary.

Finally, once the iPhone has been deleted, click on "Remove from Account".
Method 2: Bypass or Remove iCloud Lock by Using DNS
Generally, there is no need to bypass or remove iCloud, but in some situations, you may want to do that, that's why it is a good idea to know the steps to do it.
First, restart your iPhone or iPad.

Next, complete the "Setup" process until you get to the "Choose Wi-Fi network" settings.

Then, press the "Home" button and click on "More Wifi Settings".

Tap on the "i" symbol next to the WiFi network and then tap "Configure DNS".

Next, select "Manual"

Then, click "+Add Server" and a blank will come up.

Enter the server address of your location (for example USA: 104.154.51.7 Europe: 104.155.28.90 Asia: 104.155.220.58 Africa, Australia, and other locations: 78.109.17.60

Next, select "Save".

Click on the "back" option and select "Join this Network". If required, enter the network password and select "Join".

When the iPhone tries to activate, click on the "back" button.

Then, continue with the setup process of the device as normal.
Note: Keep in mind that this method may not always work, especially for new iOS versions, like iOS 10 and later.
Method 3: Ask Apple to Help you Remove iCloud Activation Lock
Under some specific circumstances, the Apple's staff will help you to unlock iPhone from iCloud account. However, you have to proof that you are the rightful owner of the iPhone either by showing your receipt or proving that the previous owner has transferred the ownership to you. The Apple's staff will do checks if the iPhone has been reported as missing or stolen and in case that you cannot give a solid proof that you are the rightful owner, they will refuse to unlock the iCloud Activation lock. If everything is legit, however, they can help you.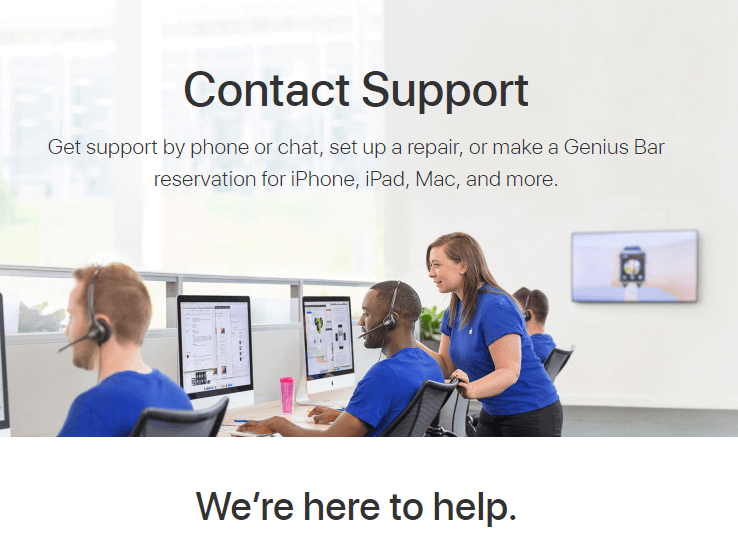 Method 4: Unlock iCloud Account with Paid Service
If none of the previous methods works for you, you can try to unlock your iPhone from iCloud activation with paid service.
Note: When selecting a desired paid service, check what version of iOS it supports. If the iPhone is reported as lost or stolen such a service will not work.
Keep in mind also, that there are some paid services which might be ineffective, that's why, research well online and select reliable software with good recommendations from users.
Preparation:
The iPhone should be connected to GSM or Wi-Fi.
Make sure you have full access to your iPhone settings. If your iPhone is stuck at the iCloud activation lock screen, it will not work.
Once you ensure the above requirements are all met, you can use a tool of your choice (such as iRemove or another). Download it and install it on your computer. Then, launch it and connect it to your iPhone. The software will verify if the device is eligible to bypass Apple ID or not. Then, simply place the order and make the payment. Follow the on-screen instructions to complete the process. Once you finish, set up your iPhone as normal.
Method 5: Permanently Reset iPhone Data
The fastest way to bring an iPhone to the state that was in the shop is to select a factory reset. However, if, let's say, you are the one that wants to sell or give out your old mobile and want to permanently erase all of your data, messages, personal photos, videos and files, without any possibility for another user to ever recover them, you can use the help of a dedicated software. There are several good tools online, which offer a total reset that makes the iPhone data gone forever and prevent unscrupulous people from recovering and accessing the deleted files. You just have to carefully select software of your choice, install it on your computer, connect your iPhone and follow the on-screen instructions to complete the process.
Note: If you don't know the iCloud password, before resetting, please first make sure that the "Find My iPhone" is turned off.