Tinyurl.su
Tinyurl.su is a browser hijacker known for displaying annoying advertisements and controlling the browsers on Android devices through redirects and homepage and search engine changes. Once a user downloads a rogue program that has Tinyurl.su incorporated into the installer, the hijacker enters the device and starts operating.

Another method of infection with browser hijackers like this one is when users allow pop-ups, ads, and alerts from third-party sites to appear on their phone or tablet. If you always click "Agree" whenever a site asks you to grant permission to receive notifications and alerts from it, you are doing it wrong.
The Tinyurl.su Virus
Despite the Tinyurl.su virus itself is not as dangerous as Ransomware, Trojans, Spyware, and other online threats, and its purpose is not to corrupt your smartphone or tablet or threaten you, The Tinyurl.su virus nonetheless referred to as "rogue software" because of its ability to control the browser, alter search results, show advertisements, and redirect users without asking for permission.
Many hijackers also have history of discreetly collecting information on a variety of data categories, including web browsing history, device location, operating system version, and more. Third-party marketers purchase such data for their own use, but it may also possibly end up in the hands of internet criminals, which might endanger your online safety.
The Tinyurl.su virus on WhatsApp
The pop-ups, redirect links, banners and promotional messages that the Tinyurl.su virus on WhatsApp constantly fills your Android device with may also not be very reliable. Sometimes, such ads may come from harmful websites, thus it is strongly recommended that you do not engage with any promotional materials that are randomly displayed on your screen.
In the interest of security, it is even better to uninstall Tinyurl.su from your smartphone or tablet. If you need help, please follow the steps below and pay attention to the sequence in which they are written.
SUMMARY:
| | |
| --- | --- |
| Name | Tinyurl.su |
| Type | Browser Hijacker |
Remove Tinyurl.su Virus
If you have an Android virus, continue with the guide below.
If you have an iPhone virus, please use our iPhone Virus Removal guide.
If you have a Mac virus, please use our How to remove Ads on Mac guide.
If you have a Windows virus, please use our Windows Virus Removal guide.

Whether you use the default "Internet" App for browsing or a different browser like Chrome you need to go to:
Settings/More/Application Manager/All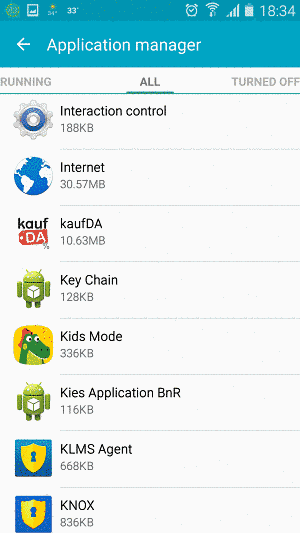 Locate the Browser/App in question and tap on it.

Now the method is effectively the same for users using both "Internet" and Chrome/Other Browsers, yet for more clarity we have provided instructions for both:
For "Internet" Browser Users:
Tap the Force Stop button.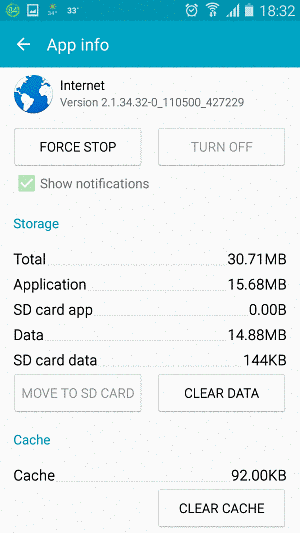 Now tap the Clear Data and Clear Cache Buttons.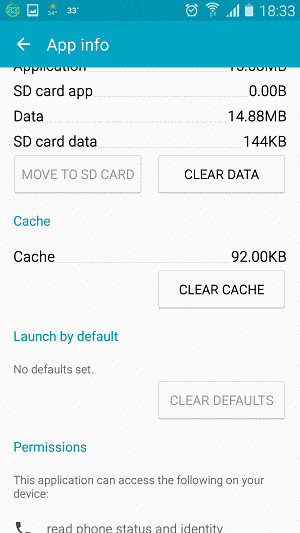 For Google Chrome Users:
Click on Force Stop.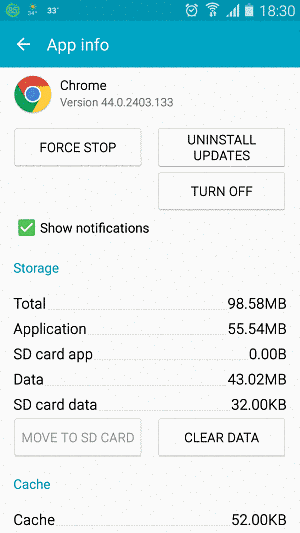 Then click on Clear Data and Clear Cache.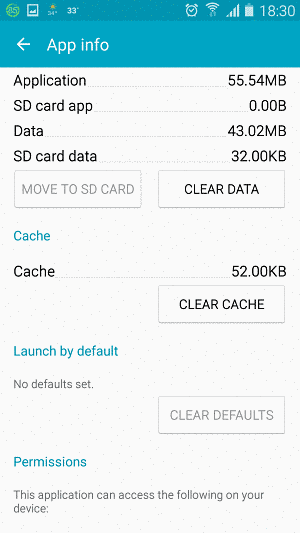 Restart your Browser. It might be a good idea to Reboot your Android device, just in case.
If you are still seeing Ads in your browser, it is likely they are generated by the websites you visit and there is nothing you can do about it.
However, if you are seeing Adverts outside of your internet browser, then one of your installed Apps contains the problematic Adware. In this case you need to take a look at this guide.
Did we help you? Please, consider helping us by spreading the word!