Mobile Cleaner Update Required
"Mobile Cleaner Update Required" is an ads-displaying and page-redirecting app that is mainly discovered on Android, but it has also been spotted on iPhone and iPads. "Mobile Cleaner Update Required" affects the operation of the Android device in many ways, including by displaying pop-ups, banners, and other aggressive adverts that are impossible to ignore.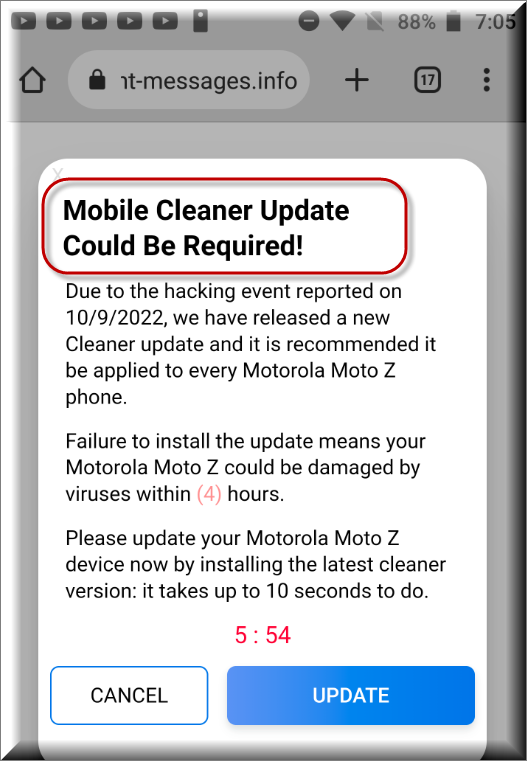 In most cases, this app will likely attack to the default web browser ( Chrome, Safari or another browser configured as the default) and fill it with promotional messages, but it might also redirect users to random websites and monitor their browsing-related information.
Mobile Cleaner Update Could Be Required
"Mobile Cleaner Update Could Be Required", and programs similar to it, are generally categorized by security experts as browser hijackers and are not seen as direct security risks. This is because browser hijackers' main objective isn't to do harm but to generate income via Pay-Per-Click and Pay-Per-View advertising, which are remuneration models where advertisers pay each time someone clicks on a particular advertisement that the hijacker has displayed.
However, many users consider programs like "Mobile Cleaner Update Required" potentially unwanted. A large range of system privileges are given to programs of this sort, which allow them to update your browser settings and add new features without your direct agreement. Auto-redirect methods are often used to reroute user inquiries to websites containing sponsored content. However, not everything that gets promoted on the web is reliable and safe. Phishing sites, deceptive advertisements, and online frauds could put your Android device at risk from various malware, including Ransomware and Trojans. And sometimes, all it takes to get infected is one wrong click on a pop-up or a redirect link.
Therefore, if you want to stay safe and minimize the risk of a potential encounter with sketchy promotional materials, follow the removal instructions below and remove all traces of "Mobile Cleaner Update Required" from your Android, iPhone or iPad.
SUMMARY:
Remove Mobile Cleaner Update Required from Android
If you have an Android virus, continue with the guide below.
If you have an iPhone virus, please use our iPhone Virus Removal guide.
If you have a Mac virus, please use our How to remove Ads on Mac guide.
If you have a Windows virus, please use our Windows Virus Removal guide.

Whether you use the default "Internet" App for browsing or a different browser like Chrome you need to go to:
Settings/More/Application Manager/All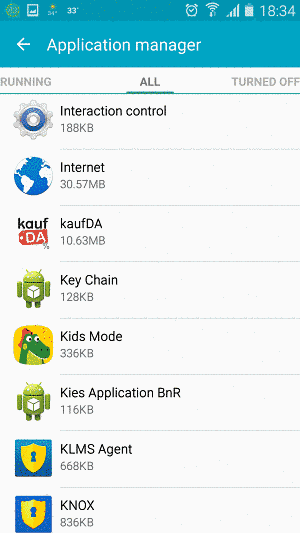 Locate the Browser/App in question and tap on it.

Now the method is effectively the same for users using both "Internet" and Chrome/Other Browsers, yet for more clarity we have provided instructions for both:
For "Internet" Browser Users:
Tap the Force Stop button.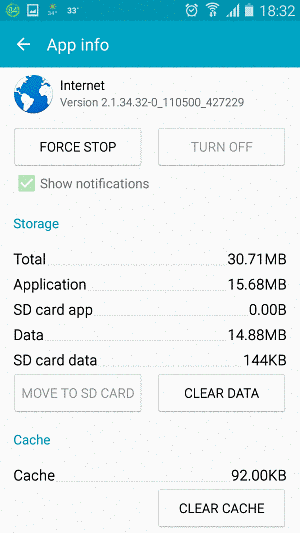 Now tap the Clear Data and Clear Cache Buttons.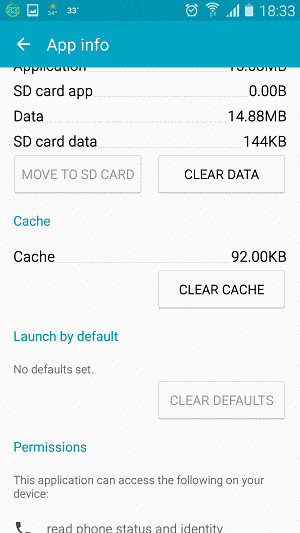 For Google Chrome Users:
Click on Force Stop.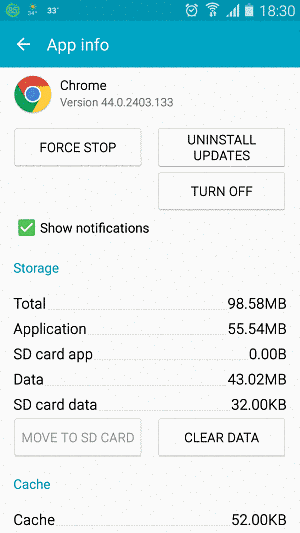 Then click on Clear Data and Clear Cache.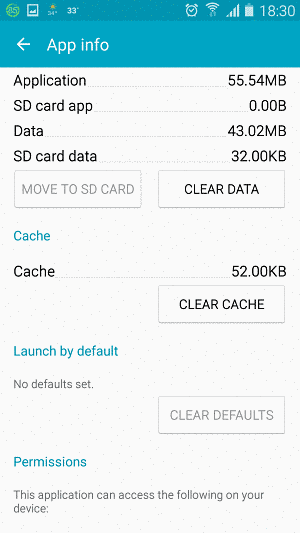 Restart your Browser. It might be a good idea to Reboot your Android device, just in case.
If you are still seeing Ads in your browser, it is likely they are generated by the websites you visit and there is nothing you can do about it.
However, if you are seeing Adverts outside of your internet browser, then one of your installed Apps contains the problematic Adware. In this case you need to take a look at this guide.
Did we help you? Please, consider helping us by spreading the word!