25twenty
Apps like 25twenty are beyond irritating whether they get loaded on your mobile or any other Android device. If you want to remove this browser hijacker from your smartphone or tablet, we invite you to read the next few lines.
25twenty is capable of messing with the settings of popular internet browsers like Chrome, Firefox, and others. For instance, this app can change their homepage and their search engine without asking for approval. Besides, 25twenty may interrupt the browsing activity by displaying dozens of ads and pop-ups. This can hardly be useful and is no fun either. That's why it is a good idea to save your Android device or smartphone from the ads disturbance by using the instructions in the removal guide below.
The 25twenty Day Malware on Android
Apps like the 25twenty Day Malware are more about showcasing various ads or websites on your smartphone's screen than doing any actual harm to the device. However, more often than not, they use some irritating methods to force users to engage with those advertisements.
For instance, 25Twenty and Dorputolano flood the screen with way too many pop-ups, banners, links, and notifications. These messages typically don't want to get removed and when you click on them, they redirect you to other pages full of more commercial content.
This isn't only irritating and time-consuming but also could be dangerous since you never know what may hide behind a given link or an ad. Threats like Trojans and Ransomware often use malvertisement techniques to infect Android devices and other smart machines, thus, it is never a good idea to blindly click on everything that gets displayed on your screen.
Remove 25twenty Day Malware from Android
If you have an Android virus, continue with the guide below.
If you have an iPhone virus, please use our iPhone Virus Removal guide.
If you have a Mac virus, please use our How to remove Ads on Mac guide.
If you have a Windows virus, please use our Windows Virus Removal guide.

Whether you use the default "Internet" App for browsing or a different browser like Chrome you need to go to:
Settings/More/Application Manager/All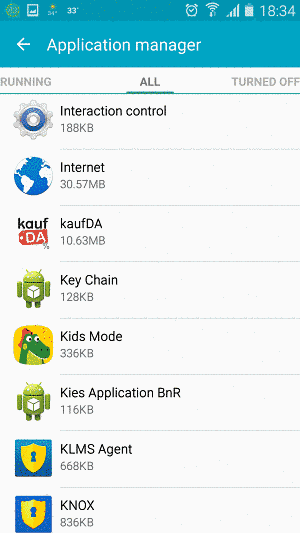 Locate the Browser/App in question and tap on it.

Now the method is effectively the same for users using both "Internet" and Chrome/Other Browsers, yet for more clarity we have provided instructions for both:
For "Internet" Browser Users:
Tap the Force Stop button.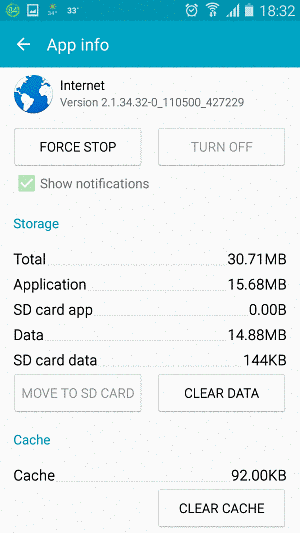 Now tap the Clear Data and Clear Cache Buttons.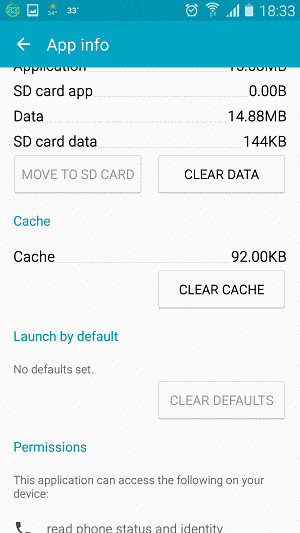 For Google Chrome Users:
Click on Force Stop.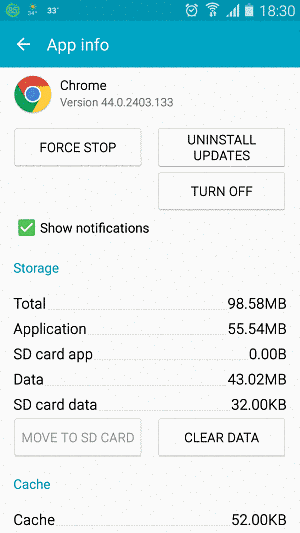 Then click on Clear Data and Clear Cache.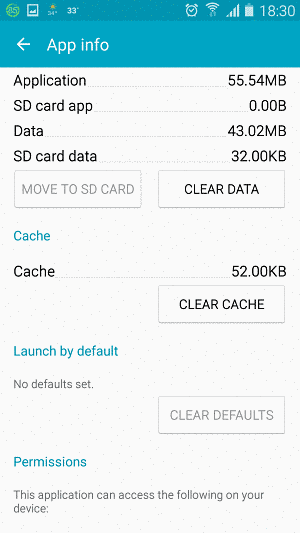 Restart your Browser. It might be a good idea to Reboot your Android device, just in case.

If you are still seeing Ads in your browser, it is likely they are generated by the websites you visit and there is nothing you can do about it.
However, if you are seeing Adverts outside of your internet browser, then one of your installed Apps contains the problematic Adware. In this case you need to take a look at this guide.

Did we help you? Please, consider helping us by spreading the word!