Security Software
Security Software is a term that describes applications that are specially created to protect the computer and keep it clean from malicious programs and security hazards. In general, Security Software can be broken down into 2 main types:
anti-virus software

anti-malware software
Since the Internet is full of different types of viruses, ideally, users should have both anti-virus and anti-malware programs on their computer in order to maximize their protection.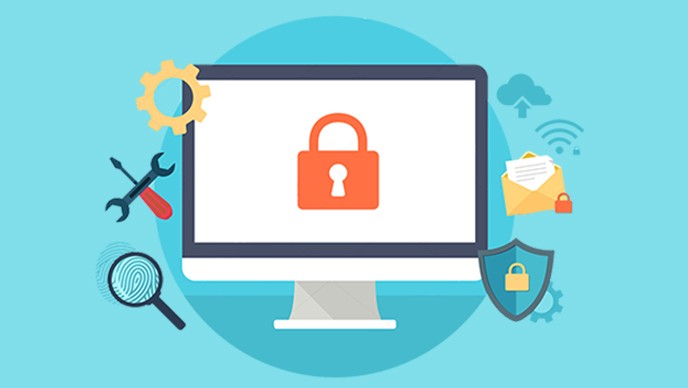 Anti-virus programs are specialized in detecting and removing different kinds of viruses, adware, spyware, browser hijackers, Trojans, ransomware viruses and other types of malicious applications which will do no good to your machine if they get in there. Nonetheless, the developers of Security Software are constantly improving their products and now they offer advanced anti-malware programs that can be used with more precision instead of anti-virus software. However, it is still more common for users to generally call such programs "anti-viruses".
Anti-malware programs are a type of Security Software that has been designed to protect users from various security hazards. They also specialize in the detection, elimination and the prevention of computer viruses. However, different anti-malware programs have different features, functions and tools. Some of them can use the same techniques to detect and remove viruses as the anti-virus programs while others can have advanced and specialized components that are not identical to those that are used in anti-virus software. Anti-malware programs may resolve virus-detection and virus-removal problems in a different way, too. That's why, if you don't want to be left alone in the fight when your anti-virus software fails to detect a virus in your system, it is best to invest in an anti-malware app from a trusted developer.
Of course, it is important to remember that you cannot trust every anti-malware or anti-virus tool. Purchase Security Software of this kind only from well-known websites and reputed developers because some of these programs may use dubious distribution and installation methods. They may also cause extreme device slowdowns, system or software issues and other computer problems. Not to mention that low-quality security programs may fail to detect and remove malicious files, which makes their presence in the system basically useless.
How to choose a security program?
If you are about to choose Security Software for your computer, our advice is to have a thorough look at the various security programs that are available on the market. There are plenty of them and that's why seeking for reliable software reviews is a good way to select the right product with the most reliable virus and malware protection features.
Careful Security Software selection should also help you avoid hazardous products that are only released for money by their developers.
When selecting and comparing security programs, the most attention should be given to features such as:
a powerful scan engine

short amount of time taken in scanning the infected computer

ability to effectively eliminate viruses from the system

capacity to avoid potential future infiltration
Most reputable reviews of anti-virus and anti-malware software provide all these details and more. Of course, you can always download trial versions of security programs and install them in order to personally test their abilities and performance.