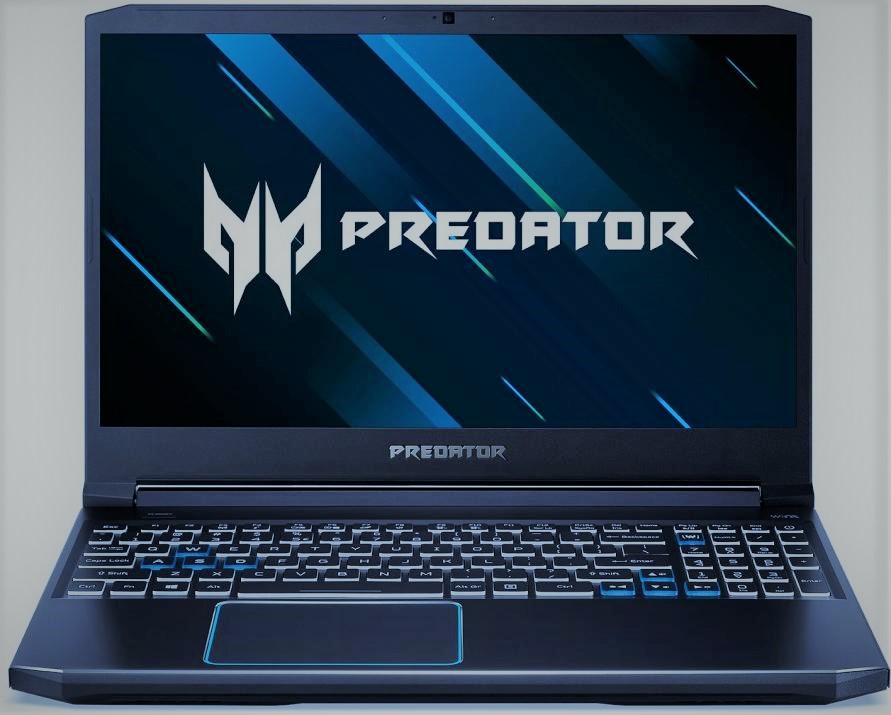 As far as gaming laptops go, the market is pretty saturated with various options to cater for all tastes. Here at HowToRemove our team even took it upon ourselves to test a whole range of different popular brands and models to see which we like best (you can check out our top picks here). But there is one particular model that I decided to investigate further and describe my findings in this post.
Namely, the Acer Predator Helios 300 caught my eye, as it appears to be a favorite among players. And it's been a best-selling gaming laptop on Amazon for years now. So I decided to find out why. Here is a brief overview of what I liked and disliked about it:
PROS:

High-speed 240Hz display

Exceptional touchpad and keyboard

Equipped with Nvidia GeForce RTX 2070 Max-Q graphics card

CONS:

Bulky design

No updated GPU
Two of the main selling points of the Helios 300 are its affordability and durability. This is largely what has made Helios the laptop of choice for so many gamers over the years. And with the new update to this model that was just recently announced by Acer, it is bound to gain even more attention. The manufacturer promises to improve on some of the specs without increasing the price.
Appearance & design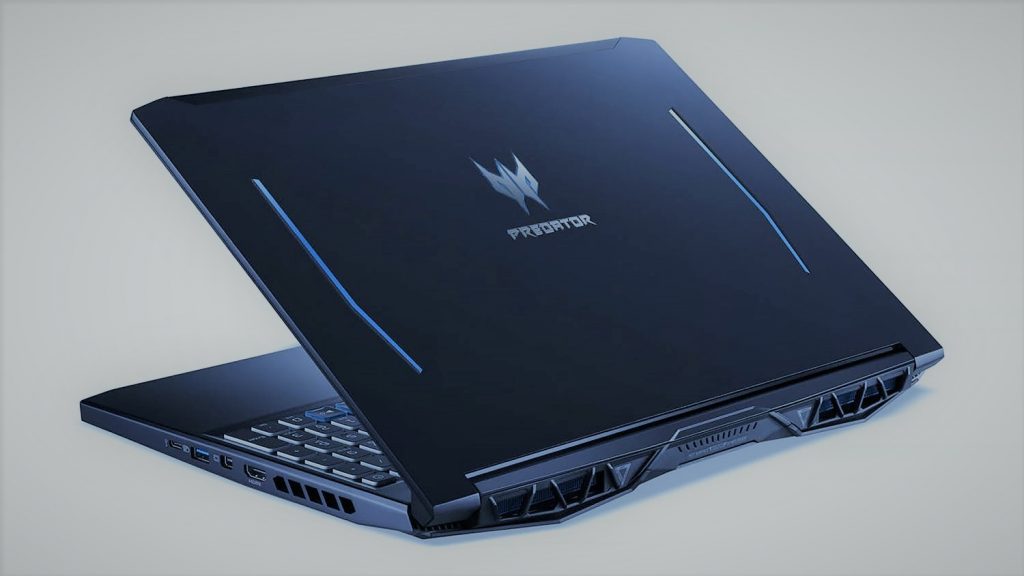 Don't expect any changes in the design of Acer's Helios 300 this year. This may even come as a disappointment to some, as the style of this laptop isn't particularly elegant. In fact, it's quite the opposite with a thickness of 0.9 inches and a 15.6-inch screen. And its weight is 5.3 pounds, which does not make it super easy to carry with you. But on the other hand, the Helios 300 is very sturdy and it can certainly handle being lugged around.
And as far as aesthetics go, they are a little outdated comparing to some of the competitors. The Helios 300 has a more aggressive, old-school approach to its design with the massive silver vents and angular shape that screams for attention.
Ports

You can't possibly aim to please a gaming audience without offering plenty of connectivity options. And the Acer Predator Helios 300 doesn't disappoint on that account.
There are two USB-A ports on the left side, along with an Ethernet and headphone jacks. And on the right side there is one more USB-A port alongside the USB-C port. You have two display outputs on the right side, as well. One is a mini DisplayPort (yes, fairly unusual for this day and age) and the other – an HDMI port. And there's no Thunderbolt 3 port, which is mildly disappointing.
Nevertheless, users can enjoy a range of options to connect their mouse and keyboard or other accessories to the computer. And if you prefer to, you can easily connect it to an external screen as well.
Touchpad & keyboard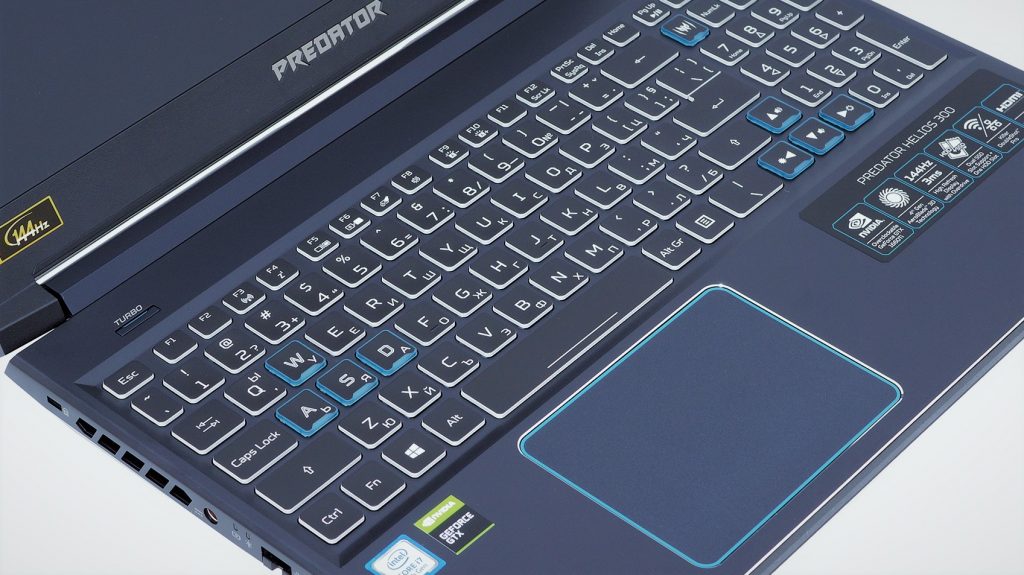 Reaching one of the highlights of the Helios 300, its touchpad and keyboard are perhaps my favorite features. These are actually the parts of gaming laptops that tend to be the least impressive in budget-friendly models such as this one.
But obviously, that's not the case with the Helios 300. Much on the contrary, you'd even be surprised at how good the touchpad is in particular. It's quiet, highly responsive and very quick. Plus, there's an aluminum edge that surrounds the touchpad and lends the laptop some much-needed style.
Simplicity best describes the keyboard, with its standard layout and lack of any macro keys. There is a number pad on the right-hand side, however. And there's a very pleasant RGB backlighting that is managed by Acer's very own PredatorSense software. It even comes with a 4-zone setup.
Display
The display in this Acer laptop has been upgraded from a 144Hz refresh rate to a 240Hz rate. And that is in and of itself already a very attractive feature. A faster refresh rate is essential to the quality of your gaming experience, especially if you mostly play online games.
You might be thinking that 240Hz is a little over the top for a laptop, and that may often indeed be the case. But depending on your gaming preferences and if you enjoy extremely competitive games, this may be exactly what you're looking for. If not, then you can always opt for the 144Hz screen instead, which is what the base model comes equipped with anyway.
The high refresh rate also, unfortunately, comes at the expense of the visual quality. And that is generally the case, but it is something to keep in mind. The resolution of the screen 1080p and it uses IPS technology. And as long as you don't expect exceptional vibrancy and brightly shining colors, then you will be content with what this model has to offer.
Response time is at 3ms, which offers very fast and smooth input. On the downside, though, screen tearing might be possible, as the Helios 300 does not support G-Sync.
Configuration & performance
Acer has upgraded the laptop's processor from Intel's 9-gen chips to the 10th generation. These are the Core i7 CPUs, meaning they can have up to 6 cores and a total of 16 threads. And while that does provide decent power for the Helios 300, it certainly isn't the best in terms of CPU that you can find.
Game performance is substantially improved in this new version of the Predator Helios 300, though. And it comes as a result of the Nvidia RTX 2070 graphics card that has replaced the previous GTX 1660 Ti. And you still get it at the same price. As far as other specs go, users can enjoy 16GB of RAM in the base version and a 512GB SSD.
The new Acer Predator Helios 300 will be released in July 2020, and it comes at a starting price of $1,200. All in all, it is apparent why this model of gaming laptops has gained such popularity among players and it really offers good value for money. It does have one solid competitor from Dell, which is even more affordable with its starting price coming under $1,000. But let us know in the comments what your thoughts are on the Helios 300 and if you think there's a better alternative out there.