The An0m app
A significant hacking operation was carried out by Australian and American law enforcement agencies in order to breach an encrypted communications network that was being utilized by criminal organizations.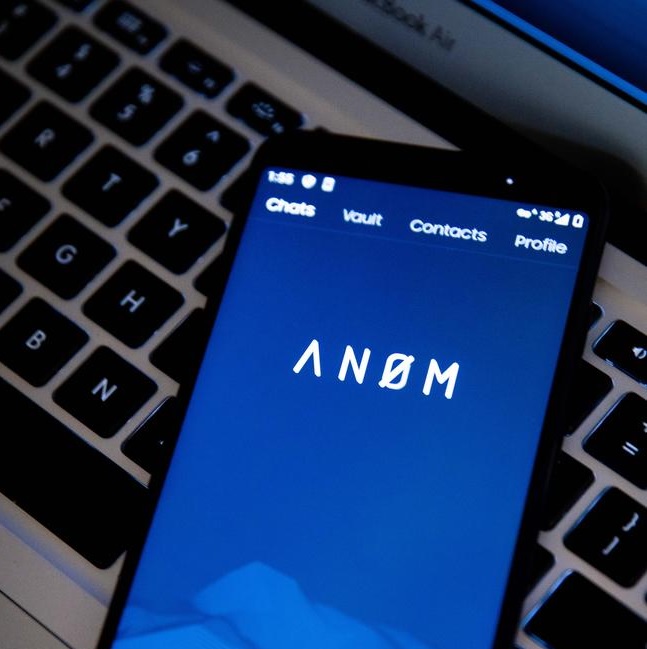 Police agencies across 16 countries have cooperated to create a record-breaking police hacking operation by intercepting criminal networks' communications.
Drug traffickers and other criminal organizations operating from the UK, Europe, Canada, Australia, New Zealand, and the US, were sending encrypted messages without realizing that it was the FBI's doing.
An0m, a peer-to-peer network offering encrypted Android smartphones and an encrypted PC platform, is considered to be a trusted entity for anyone looking to conduct safe conversations.
An0m was designed by the FBI to combat organized crime, drug trafficking, and money laundering, which are problems often connected to one other.
As part of the hacking operation, the FBI had been intercepting private conversations in An0m for the previous 18 months without its users being aware of it.
The cooperation between the FBI, the US Drug Enforcement Agency, Europol, and law enforcement agencies from several countries was codenamed as Operation Trojan Shield.
The operation, which Europol says targeted some of the world's most notorious criminals, was the most comprehensive attempt to date to thwart illicit activity.
An0m's criminally dedicated secure communications (CDSC) network was accessed by an AFP specialist who created a "Trojan Horse App" which could decode messages and read them in real time. Nearly 9,000 policemen from all around the globe worked on the operation, including almost 4,500 from Australia.
The Australian government utilized disputed legislative powers to get access to the encrypted conversations, basing its actions on an Act of 2018, known as the Telecommunications and Other Legislation Amendment (TOLA).
This law permits the police and other law enforcement agencies, as well as information technology (IT) companies, to have access to encrypted data, even if they don't own the necessary decryption keys.
In a coordinated effort, sixteen countries, including Australia, New Zealand, Canada, the United Kingdom, Scotland, and the United States, joined the fight against criminals utilizing An0m. Eight more countries – Austria, Denmark, Estonia, Finland, Germany, Hungary, Lithuania, Sweden, the Netherlands and Norway – also took part in the investigation.
A wave of arrests were made in those countries as a result of the operation, including more than a thousand arrests in the UK only, conducted by the National Crime Agency.
224 criminal actors who were using An0m were caught in Australia during the operation, according to a report. Tones of drugs, weapons and millions of dollars of cash and property have been seized under the operation since 2018.