A post published by Boomerang unveils that the leader of Apple's Technology Development Group, Mike Rockwell, and his team is working on a headset of AR/VR that could be announced in 2021. Though the timing isn't certain and plans may change, the team is working hard and it is expected that the device will be available by 2022.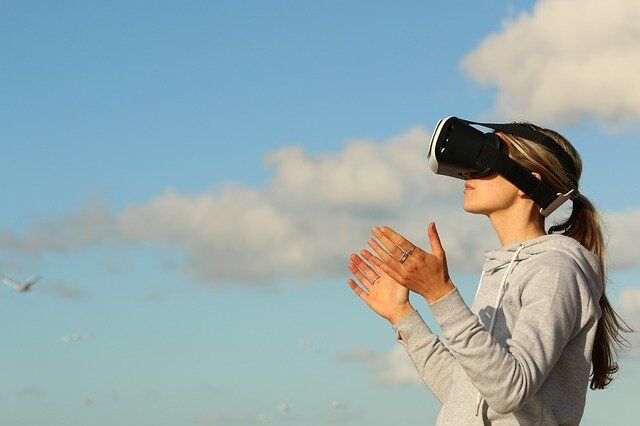 The secretive division, which is said to be fully dedicated into turning the AR and VR device the Apple's next biggest hit since the iPhone, also plans to launch AR specs as soon as 2023, according to the report.
The team of developers that stays behind the ambitions project aims at coming up with AR/VR headset with ultra-high resolution screens. The ultimate goal is to develop a product that will make it almost impossible for a user to differentiate between a virtual and the real world. According to people who have had the chance to test out a prototype of the device, the experience that it will give will be even more realistic thanks to an in-built cinematic speaker system. The AR/VR device will also have its own App Store, full of games, the ability to stream video and the ability to serve as a headset for virtual meetings and more realistic remote communication.
From what has been revealed, the initial design of the AR/VR headset consisted of an ultra-powerful system with graphics and processing speeds "unheard for a wearable product". However, in this prototype, the device required for a stationary hub which was not quite the idea of the company's design chief at that time who stood for a concept of standalone AR glasses. He encouraged Rockwell and his dedicated team to come up with a technology that could be fully embedded in the device. The new prototypes look very much like the Facebook's Oculus Quest, but smaller in size. Apple's team is still working on polishing the design and testing the capabilities in order to find the finest balance between functionality and look.
The rumored Apple's AR/VR headset.
Apple has long been reported for developing an AR/VR headset. A November article from the DigiTimes stated that the company has become partners with the Valve video game publisher which is yet another proof that confirms the intentions of Apple to launch an AR/VR device anytime soon. A leaked iOS 14 build has apparently revealed a picture of an AR or VR headset controller that resembles the one used with the HTC Vive Focus.
Another confirmation that the company is taking serious steps into the VR field is its purchase of a California-based events broadcaster NextVR in May. In the meantime, Leaker Jon Prosser, claimed that Apple's AR glasses, which will be known as Apple Glass, are expected to be released in 2022 with an initial price starting at $500. Will this be the next biggest hit of Apple's? Let's see.