Hundreds of thousands of youtubers are being scammed into participating in a fake September giveaway dubbed "Apple Event 2021".
Multiple fake Youtube channels have popped up today showing an interview with Tim Cook and a fake interviewer. The videos also included an apple giveaway of BTC and Ethereum, offering to double the amount of cryptocurrency that you send over. The scammers are trying to convince people that Apple has bought 100 000 BTC, and to celebrate they are offer this extremely generous giveaway to everyone that participates.
Apple Event 2021 Bitcoin Purchase
Apple's 100 000 bitcoin purchase is fabricated by the scammers to go along with the whole apple give away scam. It is in no way real or anything else that is mention on the websites or the fake YouTube channels.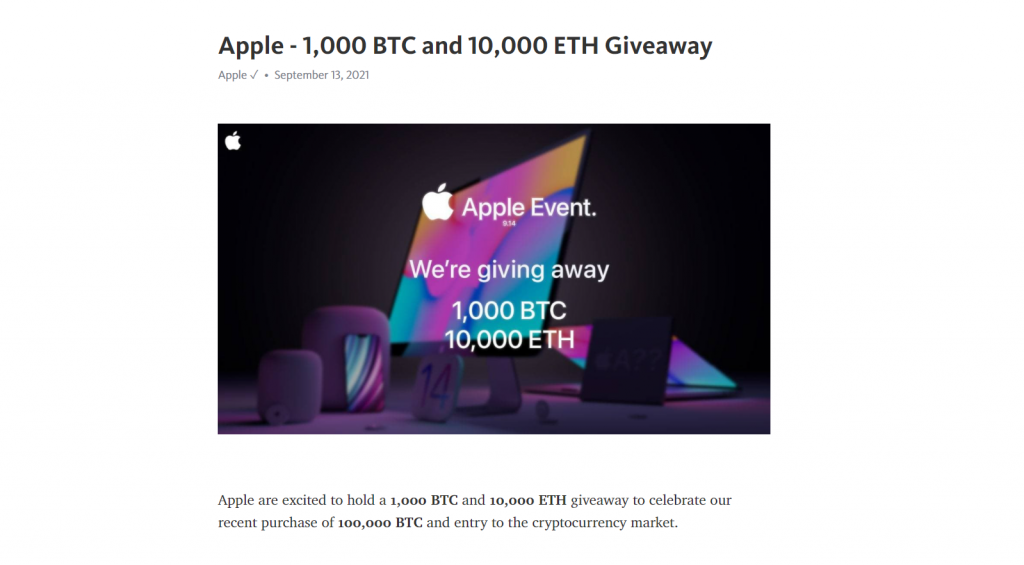 To participate in there scam they want users to send them anything from 0.1 up to 40 BTC and 1 to 500 ETH to these addresses
Apple September Event 2021 Live Bitcoin Scam Websites
Event Address – 1EZaTGTuGabin1HxQsXJdGafqQvfPYp69b

Event Address – 0xe2A7BC8655F9170CBFDD017b0F11D4312F110D42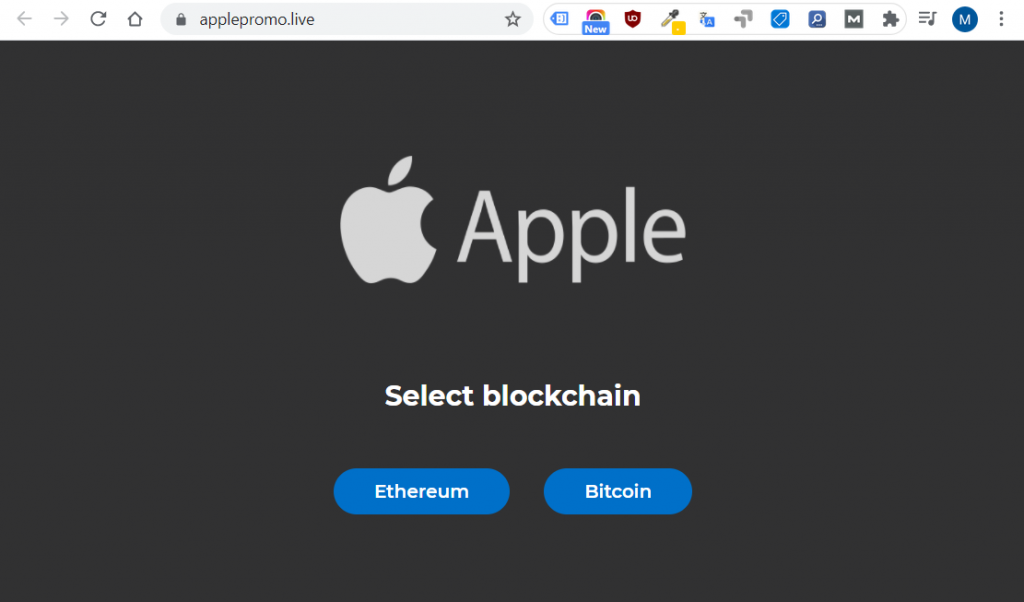 Websites that are connected to the Apple Event 2021 Scam
https://telegra.ph/Apple—1000-BTC-and-10000-ETH-Giveaway-09-13
Website Quote
"To participate in this Special Apple Event, you need to send between 0.1 BTC to 20 BTC to the event address found below, and you will immediately receive between 0.2 BTC to 40 BTC back (2x) at the address you sent it from."
Youtube Video Moderators
Even though the videos are being removed from YouTube, new ones are appearing just as fast. For the past 5 hours such videos are still circulating Youtube. Please note that this is a scam and you should not in any way send crypto currency to this giveaway.