Avira Antivirus is an antivirus suite developed by the German security vendor Avira. In today's review, our focus will be on the Avira Antivirus Pro package and we will tell you about the level of system protection that it offers, the different bonus tools it features, the impact it has on system performance and, finally, we will draw a quick comparison between it and the free version of Avira.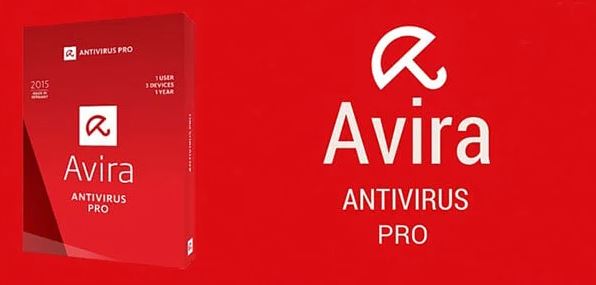 Aside from Avira Antivirus Pro, there are three other possible variants that you can go for if you decide to use Avira products.
The first one is Avira Free, which is indeed a free antivirus program but comes with quite a few limitations in terms of functionality – it doesn't have a function to scan downloads or suspicious email attachments, it doesn't offer customer support and it comes with irritating ads. Still, the free version does come with the robust Avira antivirus engine so you will have access to reliable malware protection even if you go for the free option.
The first paid option is Avira Antivirus Pro and it comes with downloads, cloud, and torrents scans and it also provides protection against incoming Ransomware as well as customer support – we will tell you in more detail about the features offered by Avira Antivirus Pro in a bit.
The third variant is Avira Internet Security and it builds upon the previous package by adding a password manager tool, a protective feature for your online accounts as well as a vulnerability scanner for software flaws that malware could exploit.
The fourth and final option is Avira Prime and it further expands the functionality of the package by providing you with a security feature for online transactions, a PC optimization tool as well as access to Premium Android and iOS apps to help protect your mobile devices as well.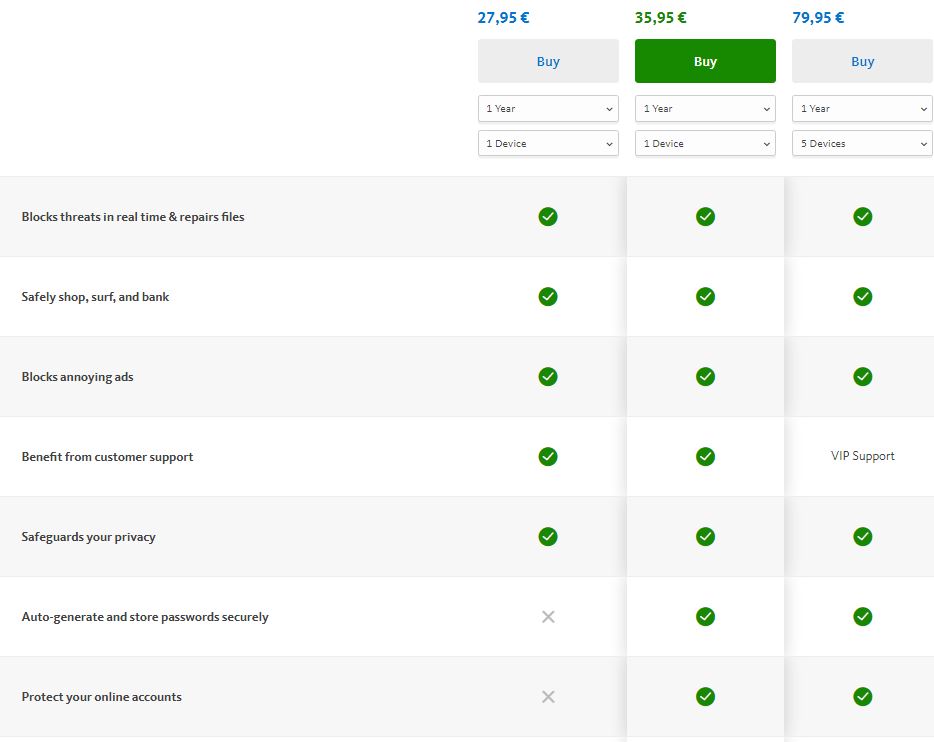 Avira Antivirus Pro
Avira Antivirus Pro is the first paid package of the four options and it comes with the strong antivirus engine of Avira but also expands its functionality compared to the free version by adding several much-appreciated features. If you want a full-fledged antivirus suite that has all the basics included, then Avira Antivirus Pro might be worth trying out. There's even a 30-day, no-strings-attached trial option that allows you to test the program and see if it suits your needs so if, after reading this review, you think you may be interested, you can head to Avira's official site and try out the trial version of Avira Antivirus Pro.
Installation and interface
Avira Antivirus Pro installs quickly and easily and you aren't even required to restart the computer to activate it. As soon as the installation is over, you are asked whether you'd like to open the antivirus and if you choose to do so, you get greeted by its starting screen. The interface of Avira Antivirus Pro looks clean and maybe even a bit simplistic but we prefer that over the imposing interfaces of many other antivirus options out there that overwhelm you with all kinds of options and menus as soon as you open them.
On the left side of the screen, you are shown the five main sections of the program – Status, Scan, Modules, Quarantine, and Activity.
Status is the starting screen of the program and it provides you with info about the current security status of your computer and shows you which forms of protection (Real-Time, Ransomware Protection, Web Protection, and Mail Protection) are enabled, giving you the option to select them and change their settings.
Scan sends you to the different types of scan options that Avira Antivirus Pro offers where you will find your Quick and Full Scans as well as a Custom Scan option (more on that later) and a scan Scheduler.
Next, you have Modules that gives you all the extra features that come with Avira Antivirus Pro such as its Firewall and Web Protection.
Lastly, Activity gives you general information about the activity history of the antivirus and previous security events.
Overall, we'd say that the program is intuitive to use and doesn't throw at you all kinds of advanced options that you may not initially know what to do with. Luckily, the antiviruses that still do that seem to have greatly decreased in numbers.

Security
Avira is an established name in the world of cyber protection and its products are always at the top when it comes to malware- detection and removal capabilities. Things are no different with the current version of Avira Antivirus Pro – when tested by the independent research lab AV-Comparatives, Avira's antivirus engine scored a perfect 100% meaning that it has managed to block all of the malware that was thrown at it. AV-Test, another independent lab, also tested Avira, where the antivirus once again had perfect scores on three out of four separate tests, and on the final test for zero-day attacks, it's score was 99.4%.
In other words, according to test labs, Avira is a solid, highly-reliable protection tool. However, according to some independent researchers who have run their own tests on the antivirus and have put it up against custom Ransomware viruses, Avira didn't manage to detect and intercept the unknown Ransomware and failed at preventing it from encrypting the data stored on the computer. Now, this is not to say that Avira doesn't offer some serious malware and ransomware protection for your computer but it shows that even if you have an advanced and strong antivirus on your computer, you still cannot afford to be careless and to needlessly expose your computer to danger. No test is perfect and no antivirus can keep you protected against absolutely everything so it's best to always use your common sense as the main tool for protecting your system and data.
Features
Unfortunately, the Pro package of Avira doesn't come with the largest array of different additional features, especially compared to some of its competitors. You still get some basic tools and we will tell you about them in a moment but to get any of the more advanced functions, you'd have to pay up and get one of the roe expensive variants. As far as Avira Antivirus Pro is concerned, here's what it has to offer:
Custom scans and scan Scheduler – this is a mandatory feature for every modern antivirus suite but that expands the functionality of the regular Quick and Full Scans that the program can perform. Avira lets you scan for specific malware types and in specific directories. For example, you can perform Rootkit scans, check external devices, scan active processes for suspicious behavior, and more. The Scheduler also provides you with various options to plan automatic scans that will start once the specified day and time arrives.

Mail Protection – this is a feature that will scan both incoming and outgoing email messages for suspicious and potentially hazardous content. However, it is unclear how much this adds to the overall protection of your computer considering that the Real-Time protection that Avira offers should already be more than capable of automatically taking care of email-related malware.
Device Protection – this is a tool that will scan any external device that you connect to your computer for malware and let you know if there's something potentially unsafe on the device. However, there is no separate menu or controls for this feature so you don't get access to any settings related to it. You can white-list a device once it gets connected to the computer that that pretty much exhausts the customization options you are given with regard to this feature.
Firewall – this is a bit of a disappointing feature because it doesn't really offer any additional network protection. It is basically a reskin for your built-in Windows Firewall with a couple of more customization settings, so if you are hoping that this feature would boost the security of your network, know that the Avira Firewall will probably not change things all that much.
Avira Safe Shopping – This feature is an ad-blocker, an anti-tracker, and a shopping assistant combined in a single browser extension. However, it doesn't get automatically installed in your browser alongside the antivirus. Instead, once you go to Privacy > Browser Safety in Avira, you get redirected to the Chrome Web Store from where you can get the add-on for your browser for free. We actually liked the fact that the add-on doesn't get automatically added to your browser and that it is left to your own decision whether or not you'd like to install it. The add-on itself turned out to be quite useful – it blocks ads and trackers as promised and it also helps you find better deals on the Internet without becoming intrusive.
Performance
Avira is pretty lightweight and doesn't leave any significant footprint on system performance making it a good choice even for users with older and/or not particularly powerful machines. During scans, the antivirus won't slow down your machine so you can freely run more demanding programs even while there's an ongoing scan.
Avira Antivirus Pro or Avira Antivirus Free?
One of the highlights of Avira is obviously the fact that it offers a fully-functioning free version that benefits from the strong antivirus engine of Avira. However, the free edition comes with a very limited set of extra options and even lacks some basic features that are to be expected from even an entry-level antivirus suite. Avira Free also incorporates ads which could get unpleasant over time. On the other hand, Pro has no ads and provides expanded functionality. At the moment of writing this, a yearly subscription for Avira Pro costs 27,95 € (discounted from 35,40 €) but is the added functionality worth getting the paid version if you are a regular user and the more advanced options are out of the question. Well, in our honest opinion, Avira Antivirus Pro is a bit underwhelming, especially considering its pricing. It simply doesn't add that much functionality on top of the free version and its most important feature, the actual antivirus with its real-time protection, can be found in Avira Free as well. Considering these factors, we'd say that the optimal choice here would be to go for Avira Free if you can put up with the ads and the lack of more advanced options (and some basic ones) because you'd still get reliable protection for your computer without having to spend any money on it. On the other hand, if you have decided to invest in your PC's protection, we believe that there are other paid options out there within a similar price range, such as BitDefender Plus that offer greater value for their price.

Final Notes
Avira Antivirus is a good and reliable protection tool for your PC thanks to its powerful engine and it is a great choice for anyone who wishes to add that extra layer of security to their computer. However, due to the inclusion of a free version and the somewhat underwhelming variety of added features in the Pro package, it may not always be worth it to go for the paid version if you choose to use Avira. If you are a professional or a more advanced user, then it may be best to skip the Pro version and go for either one of the two higher-tier ones. The functions added there do improve the overall value of the product and are good options for power users.