Many of us have already invested in big-screen TVs to enjoy our favorite movies and shows in high definition. And slowly but surely, this trend has also started to affect the way we choose our computers as well. Or for the sake of accuracy here, it has started to affect how we pick out our computer monitors.
4K monitors are called that due to their 4,000-pixel image which allows for an ultra HD picture. Our visual experience of working on a screen like this has never been sharper, more precise and just as utterly breathtaking ever before. And it is true paradise especially for those of us who rely heavily on our computers either for work or for leisure or both.
Gamers and binge watchers will appreciate the extremely high-definition image all the more. And so we have decided to put together a list of the 4K monitors we thought were the best on the market in 2020 to make choosing one easier for you.
Acer Predator XB3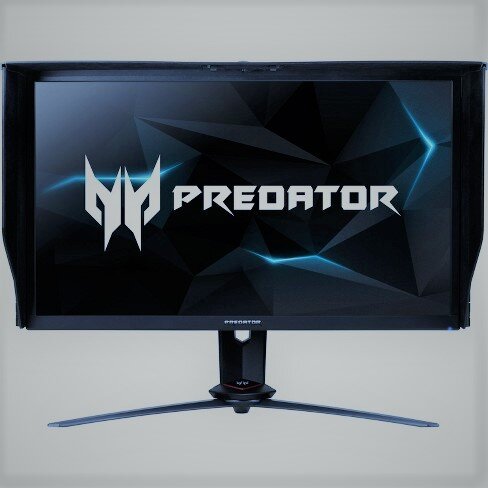 Acer has a whole Predator range of monitors specifically catering to gamers, so this 4K model is just one of several. Thus, if you are interested in what the other options in this range have to offer, be sure to have a closer look at those.
As for the Predator XB3, this is an ideal option if you would like to enjoy a high-definition image without going overboard on screen real-estate. Like most of the other entries in our list, this Acer monitor is relatively compact at 27inches, without that by any means eating away at the image quality.
It also comes packed with a bunch of exciting features such as G-Sync and HDR. And on top of that, with a little tweaking you can enjoy a refresh rate of up to 144Hz. And there are a whole bunch of options for customizing the brightness, colors, positioning, etc. However, on the flipside, the menu controls will take a little getting used to. And this certainly isn't the most affordable entry in this list, with prices starting at $1,300.
BenQ PD3200U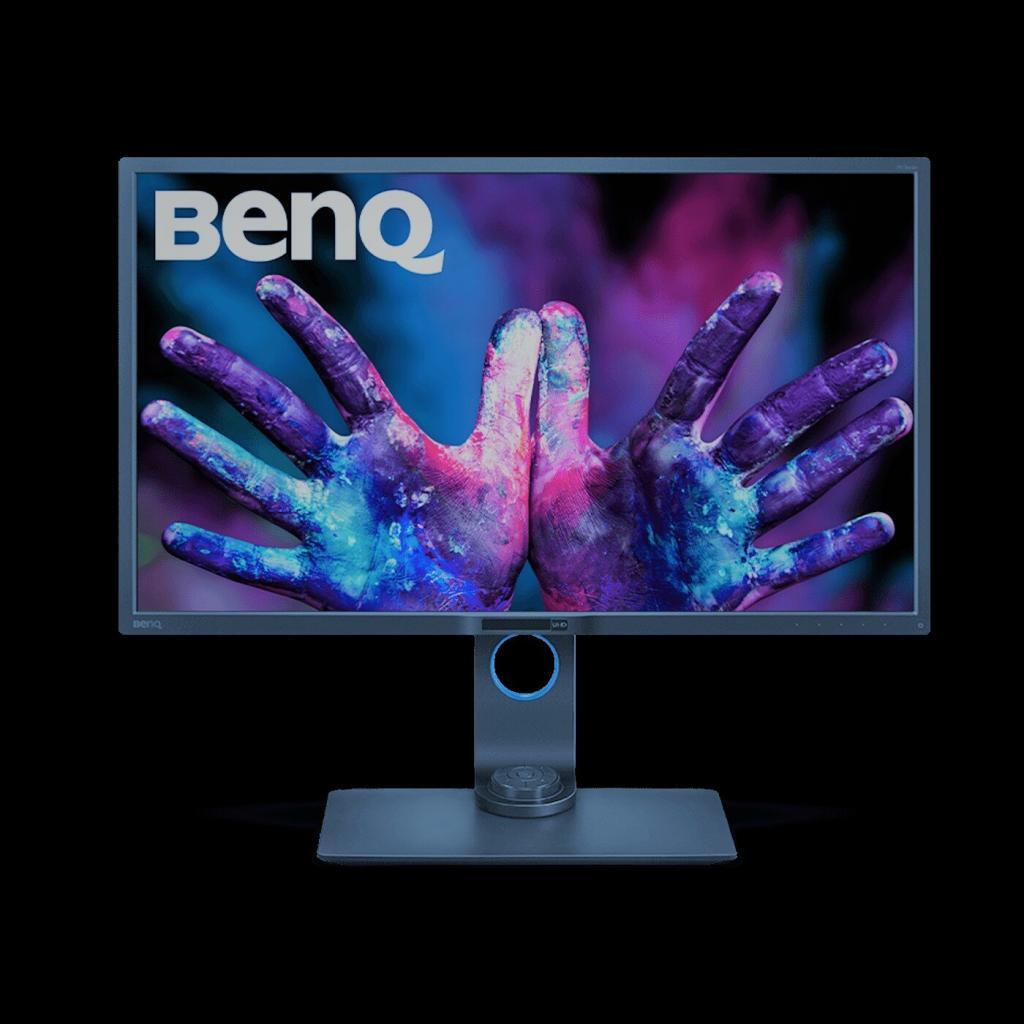 If you don't mind (or in fact prefer) some extra screen space, then be sure to check out the BenQ PD3200U. This is an ideal option for artists and graphic designers, but it is also great for those who are very big on home entertainment. The 32-inch screen boasts near-perfect color accuracy and has a good 4ms response time, which also makes it suitable for gaming.
One of its selling points is also the 178-degree viewing angle, which adds to the home entertainment factor. This means that you will be able to watch movies with friends and family with everyone being able to enjoy the picture – regardless of where they're sitting.
And you can get it at half the price of the Acer Predator, starting at around $700 a piece. And for that price tag, you also get to benefit from a rare sturdiness of the frame, which usually ups the cost in most cases.
LG 27UK850-W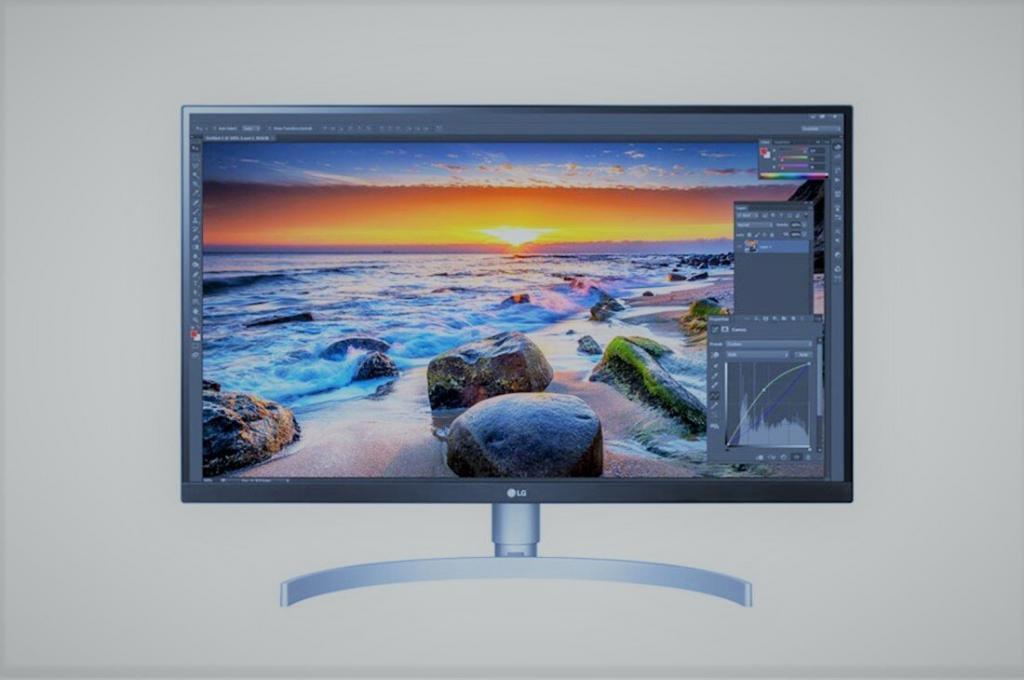 Not to be picking favorites, but… the LG 27UK850-W would have to be our favorite on this list of 4K monitors. And bargain hunters, you certainly will not come across a more budget-friendly option – ever.
Also a mid-sized option with a 27-inch screen, this LG monitor has everything you need, straight out of the box. The fine image details are guaranteed to be of the best quality and sharpness thanks to the 3,840 x 2,160 resolution and 99% support of the sRGB color gamut. In addition, there's FreeSync technology to protect you against screen tearing and stuttering. Hence, AMD and even some Nvidia GPUs won't be a problem.
There are a bunch of on-screen controls available to make it easier for you to adjust things like volume, brightness, gaming modes and screen splitting, etc. And the frame is even sturdy enough to facilitate pivots, tilting and even height adjustments. Last but not least, there are several connectivity options that make the LG 27UK850-W a very flexible choice, which can accommodate all of the latest accessories. These include HDMI, DisplayPort, USB-3.2 and USB C ports.
Dell Ultrasharp U2718Q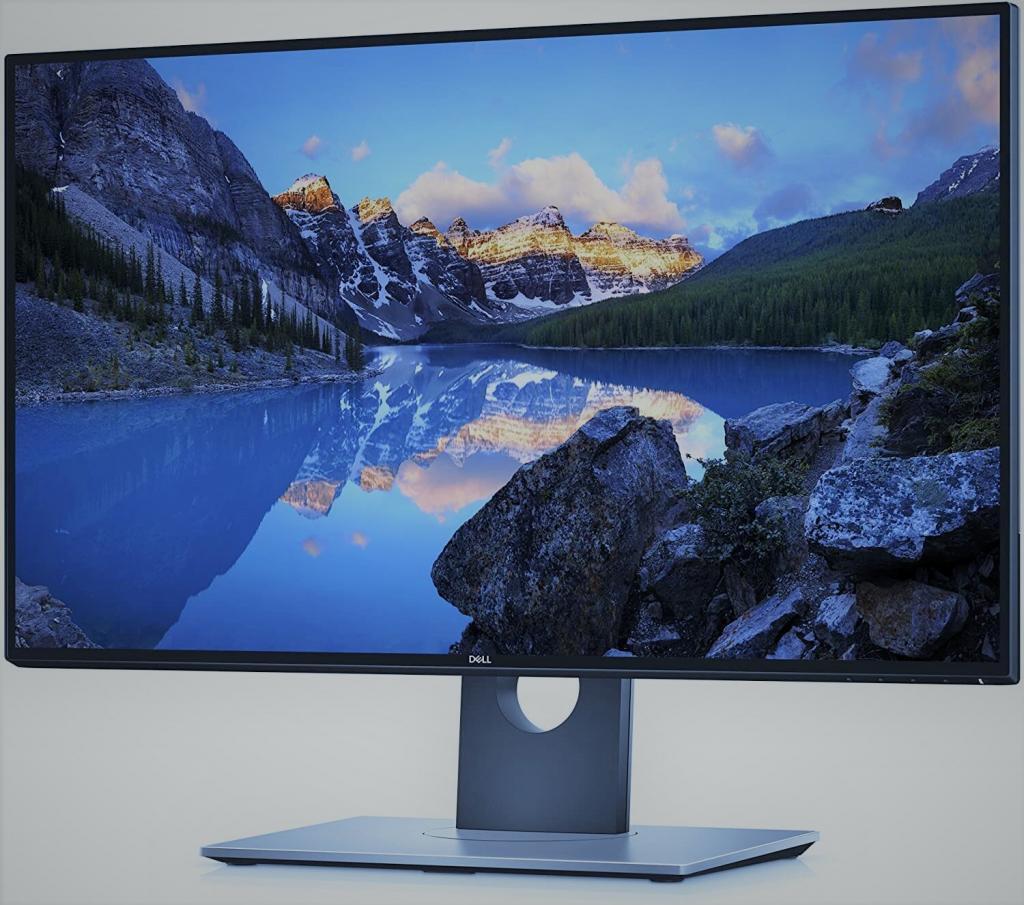 Though with a bit of a heftier price tag, the Dell Ultrasharp U2718Q is a monitor that can handle anything your throw at it. It is lightweight yet flexible, so you can adjust the height, tilt it, pivot it – whatever you need in order to fit your needs. And it comes in a decent 27-inch size, so it's not too bulky but still offers enough real-estate to enjoy its high quality image.
Speaking of which, the HDR provides outstanding image clarity and really justifies the name of this model. The colors are as vibrant as they get thanks to the IPS technology and you have a 178-degree viewing angle to make sure you can see perfectly from anywhere.
And even though the Ultrasharp U2718Q isn't intended for gaming specifically, there is a more than decent 5ms response time that should cater to most gamers out there. And the refresh rate is 60Hz, meaning you can enjoy good frame rates as well.
LG34WK95-U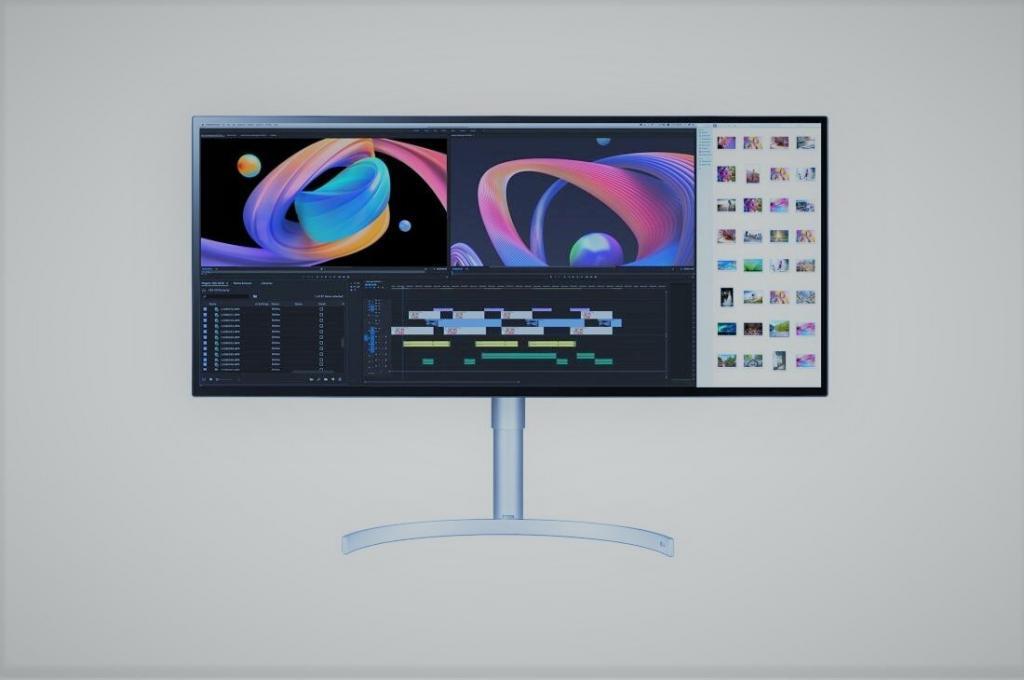 If you are really big on screen space and bigger means better for you – then here is another monitor from LG that will be bound to satisfy your every want and need. The LG34WK95-U is ultra-wide with 34-inches of screen real-estate and amazing 5,120 x 2,160 resolution. So technically, this isn't even a 4K monitor – it's a 5K.
It's a great option for artists and designers that need to be able to see every tiny detail of their work. And there's also LG's "Nano IPS" technology to ensure extra high levels of color accuracy.
But just as the previous option, it comes with a decent 60Hz refresh rate and 5ms response time, making it also a viable option for gamers. Connectivity options are quire versatile as well, and they include Thunderbolt 3, USB-A, USB-C and even 2 HDMI ports.
So if you're willing to spend more than $1,200 for a monitor, the only thing you will need to worry about this option is finding enough desk space for it.