In this next review, we will tell you about the five best antiviruses for Android as of September 2020 and cover the specific pros and cons of each one. We will shortly review the most important aspect of each Android antivirus tool from our list and try to help you figure out which one would be the best option in your case.
Nowadays, most people use their smartphones way more than their computers and many don't even have a computer, to begin with, seeing as how a smartphone or a tablet could, for the most part, fulfill their digital and virtual needs while also being way easier to carry around. This ever-increasing dependency on phones and tablets leads to a logical in the importance of keeping our mobile devices safe and secure with all means available at our disposal. When it comes to digital security, in general, the first thing that pops into our minds is antivirus programs/apps. Indeed, antivirus software for smart devices has been around for quite a long time now. However, it still hasn't gotten to the point where it can match its desktop/laptop counterparts. Many software developers offer seemingly functional security solutions for Android and iOS devices but the truth is that very few of those products are actually worth their while. Our job here is to go through the popular security options for Android smart devices and give you a list of the five best antivirus tools that can actually do their job of keeping your device's system out of harm. In our list, we will start with the least impressive (in our opinion) of the reviewed apps and finish with the one we liked the most.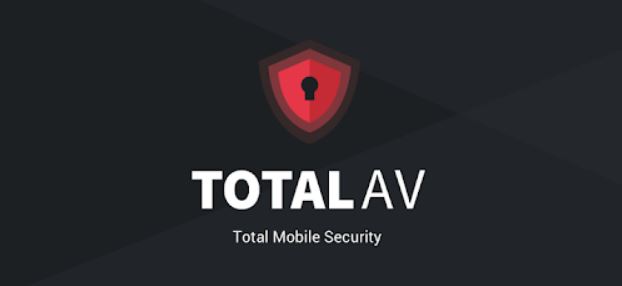 Total AV – security and optimization
The highlight of Total AV is the optimization functionality it offers. Many antivirus suites for Android (including the ones on this list) come with optimization features but Total AV seems to do this a bit better than its competitors. The app manages to quickly find and clean all junk and cached data as well as duplicate files. It can also help improve performance and battery life by finding resource-draining apps that are not currently in use and force-stopping them (of course, this last feature isn't such a big deal because most modern smartphones have apps with similar functionality preinstalled on them).
Of course, the most important aspect of an antivirus remains its ability to protect the device it is installed on and, in the case of Total AV, security tests confirm that the antivirus has a detection rate of 99%, meaning that it can recognize and stop all but one percent of the malware that gets thrown at it – pretty impressive, yet there are other apps on this list that show even better results.
Total AV also offers a built-in VPN service, which is a neat addition to the apps' functionality but you must pay extra for it. The VPN comes with a satisfying number of servers and server locations yet it lacks the advanced features offered by the top names on the VPN market so whether you should get it or not depends on your specific needs. If you are okay with a simpler VPN that still gets the job done, you could try Total AV's offering but if you need a more advanced tool, you should probably check some other options.
When it comes to purchasing Total AV's mobile antivirus app, you have two options: one of them is to get the Total AV Premium package, which gives you security tools for PC, Mac, iOS, and Android. Of course, if you are only looking for an Android antivirus, getting the Premium package is unnecessary so the other way to get the Total AV Android antivirus is to download its Free version from the Google Play Store and then upgrade it to the paid version. We didn't cover the Free Total Av Android app because it isn't something that we'd recommend as it lacks many of the features that make the paid version worth recommending.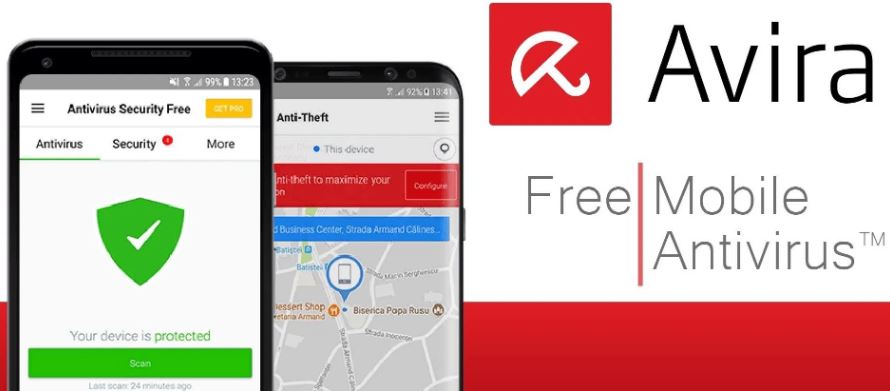 Avira Mobile Security – strong security and nice bonus features for free
Avira is a top brand in the antivirus business and has been around for a long time so it is hardly a surprise that its mobile antivirus offering has made it onto our list.
A highlight of Avira's antivirus products, in general, and its mobile tool, in particular, is that most of its security features can be used for free. Yes, Avira Mobile Security is a free-to-use Android antivirus app and not one that simply pretends to be protecting you while it is simply flooding you with ads but one that can actually provide your device with high-tier security and protection against pretty much all malware that may try to attack you. Tests confirm that Avira Mobile Security stops 100% of the threats that get thrown at it with the help of its Cloud-based database, which keeps the antivirus definitions of the app up-to-date without the need to wait for any software updates to be installed.
The bonus features of the app include a Privacy Advisor feature, Identity Protection, and a built-in VPN. The Privacy Advisor feature will keep a close eye on apps that require extensive permissions such as access to your camera, browsing data, and location and force stop them if they begin to act suspiciously. The Identity Protection tool focuses on keeping your email accounts secure by letting you know if any of them have been breached so that you can get them back under your control. Lastly, the VPN service that is added to Avira Mobile Security is free but it only comes with 500MB of bandwidth per month. This is hardly enough to get anything done but if you only need to hide your traffic for a short amount of time or access a certain geo-restricted site, it might still come in handy to have it. Of course, you also have the option to upgrade the free Avira VPN to the paid variant that offers unlimited bandwidth but if you are going to be paying for a VPN service, you might as well try some of the standalone VPN options out there that will probably offer you greater value for your money.
In addition to all the aforementioned features, Avira Mobile Security can also keep perpetrators from using your camera and mic without your knowledge by blocking unauthorized attempts from different apps to access them.
All in all, considering that Avira Mobile Security is a free to use mobile antivirus solution, it is a surprisingly effective and helpful tool that can be relied upon to keep your Android smartphone safe. Also, if you are willing to spend some money to add even more protection, you can always get the Pro version of the app that adds phishing protection to the mix as well as some other useful bonus features.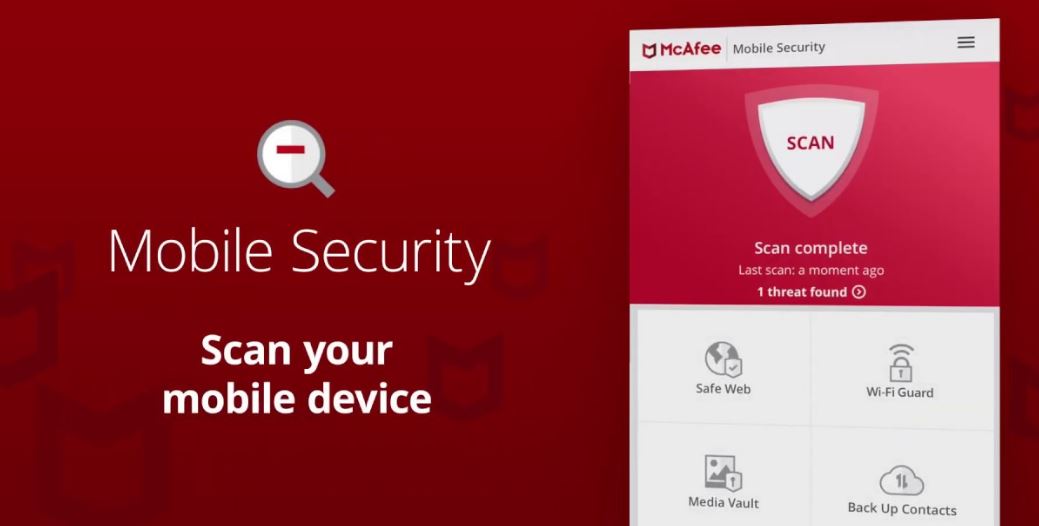 McAfee Mobile Security – reliable malware-detection with advanced anti-theft features
McAfee is one of the top names when it comes to developing antivirus software and its security app for mobile devices is definitely worth considering if you are looking for a software tool that can keep your smartphone or tablet safe.
In terms of how well it handles the security of the devices it is installed on, according to tests, McAfee manages to fend off 99% of the malware that it encounters which, for all intents and purposes, should be more than enough to keep your device out of harm provided that you don't go out of your way to expose the system to unnecessary risks. However, what makes McAfee's mobile antivirus offering stands above the rest is its anti-theft protection features. Once you activate them, McAfee will be able to locate your phone with pinpoint accuracy and could also allow you to remotely delete all data on the device so that your personal information doesn't fall into the wrong hands if the smartphone/tablet has been lost or stolen. You can also easily set up alarms to help you find the device and add a message to the lockscreen that tells anyone who may have found the device to an address provided by you. One especially cool feature is the option to remotely turn on the camera of your lost/stolen device and take a picture with it so that you can see the current surroundings of the phone or even the face of the potential thief who may have stolen it from you. All of these features are really easy to use while at the same time being quite advanced and helpful.
McAfee also offers some device-optimization functionality that does a decent job of cleaning up unnecessary data and freeing up storage space as well as stopping apps that are draining the battery and CPU without really being in use.
There is a VPN feature that comes with McAfee Mobile security but it comes at an extra cost so if you are thinking about trying it out, it might be better to first look through the standalone VPN variants available on the market as some of them might give you better value for their price compared to the McAfee's VPN.
Overall, we really liked McAfee because of its emphasis on protection against losing your device or having it stolen. After all, devices as small as smartphones and tablets are much easier to lose/steal so having those advanced tools to help you get hold of the device once again are especially welcome.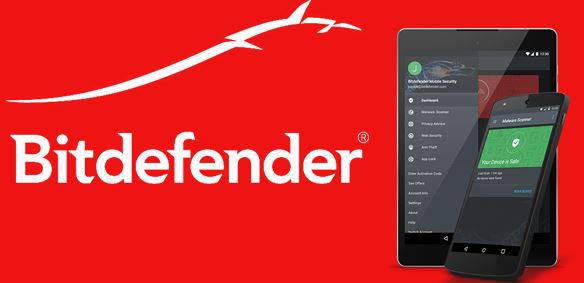 BitDefender Mobile Security – top tier malware protection with helpful added features
BitDefender is another well-established name in the sphere of virtual security and its Android version offers the same powerful anti-malware protection that comes with its desktop counterparts. Tests show that BitDefender Mobile Security is able to detect and stop 100% of the malware that threatens to enter the device – few other mobile security tools can give you this level of protection. In addition to the stellar malware detection and removal capabilities of BitDefender Mobile Security, the tool also comes with several interesting and helpful features.
The Autopilot function keeps scanning is the real-time protection feature of the tool. It continuously scans the device for unusual app behavior and force-stops anything that may be threatening to the device.
App Lock allows you to lock all your apps with a PIN code so that even if someone gets hold of your phone, they won't be able to use any of the apps installed on it and potentially cause harm this way.
Account Privacy will let you know if any of your credentials for online accounts might have been leaked due to a data breach so that you can quickly react and change the credentials that are no longer secure.
There is even a built-in VPN service offered by BitDefender's mobile app but it only gives you 200MB of bandwidth per day. If you only occasionally need to use a VPN for some light browsing, then this could be a good option for you. You can also pay a bit extra for a Premium version of the VPN but if you are going to spend money on a VPN service, you might as well go for a standalone VPN that will give you more than the built-in BitDefender offering.
The only issue with BitDefender Mobile Security that is worth mentioning is that the app would occasionally crash for no apparent reason. The company has stated that they are working to fix this problem and it will likely go away with the future patches but, for now, this is the only nitpick that we have with this antivirus.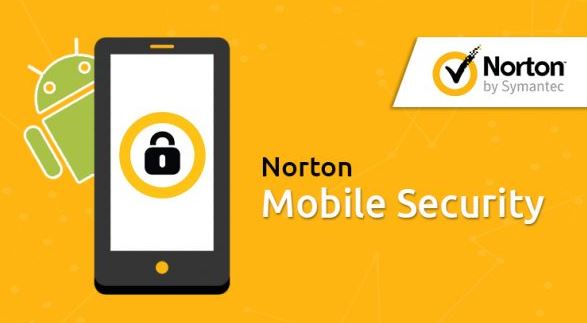 Norton Mobile Security
Norton may not always get the best rep because its products frequently come preinstalled with new computers and smart devices that users buy but the truth is that Norton's antivirus solutions are indeed some of the best out there and you won't go wrong if you trust Norton's mobile antivirus app with the safety of your smartphone or tablet.
The malware-detection and removal of Norton Mobile Security are of the highest level, with a 100% success rate when it comes to stopping incoming malware attacks dead in their tracks. However, stellar anti-malware protection is not the only thing that comes with Norton Mobile Security – there are also quite a few additional features that can come in handy in different situations.
A feature that we really liked is the so-called App Advisor – it's function is to scan apps available on the Google Play Store and let you know if the app has any suspicious traits and if it might end up compromising your privacy and virtual safety if you download it. This is a very helpful feature seeing as how, despite all the security measures that are in place in the Play Store, scammers and hackers still frequently manage to sneak in malicious apps that get subsequently downloaded by thousands of users.
Norton Mobile Security also provides protection against attacks that may come from insecure Wi-Fi networks. Whenever you are connected to a public wireless network, the Wi-Fi Security feature will be enabled and will block any attempts to spy on you or to steal data from your device.
Additionally, the Surveillance app protection will warn you whenever a given app tries to gain access to your web location, camera, mic, browsing history, or other data without your permission so that even if there is a potentially malicious app in the device, it won't be able to access anything that it isn't allowed to without your knowledge.
On top of what's been mentioned thus far, Norton also offers several standalone mobile tools, such as a password manager and app-locking tool, that must be downloaded separately. We would have liked it if those were also included in the antivirus but you can still easily download them from the Google Play Store. Norton also has a paid VPN service available for mobile devices but, as with the other VPN offerings on this list, you should probably take some time to go through the products of more specialized VPN providers before you decide which VPN would be best for you.
Final notes
Those were, in our opinion, the best antivirus apps for Android devices available at the moment. It cannot be denied that the features and tools offered by them don't come even close to their desktop counterparts yet, still, we believe that each and every one of the mobile antiviruses from this list can provide your mobile device with top-tier security and keep it safe from nearly all forms of malware that may try to attack you.