Wireless phone chargers offer a lot more comfort and convenience than their wire counterparts. Not to mention how much more elegant things look when you don't have a bunch of cables running across your counter, night shelf or other part of the house where you generally charge your phone.
And cables you also tend to take with you and move around every so often. So we have all found ourselves running late and frantically trying to find our charger.
Well, wireless charging pads take care of that issue once and for all. You will always know where it is, it's elegant and neat, with no messy cables and wires sticking around. And at the end of a long day at work, you just come home and drop your device onto the charging pad. Sounds great, right? We thought so too.
But how do you choose the right wireless phone charger with so many different options available on the market? We decided to test a whole range of them and provide you with a list of favorites here in order to make that choice a tiny bit easier.
iOttie iON Wireless Fast Charging Pad Plus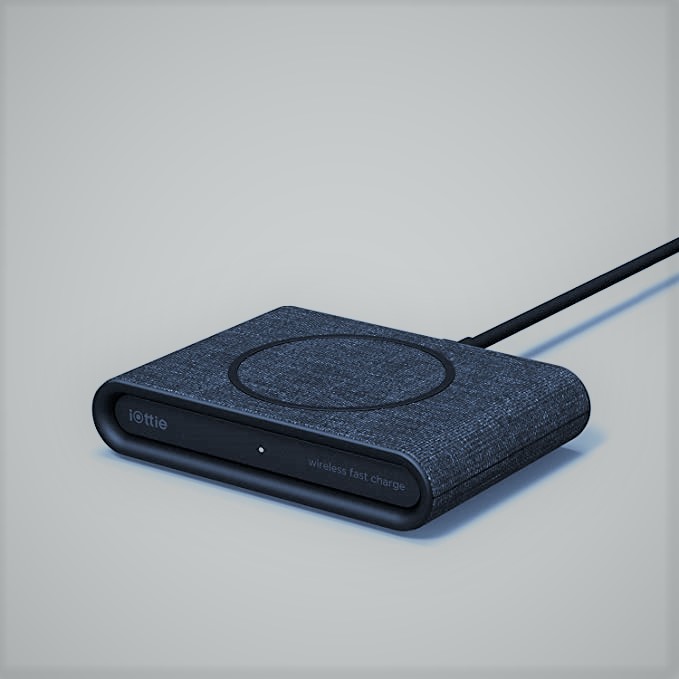 This is one of the most affordable entries in this list but you wouldn't tell by the looks of it. The iOttie iON Wireless Fast Charging Pad Plus is sleek and stylish. It comes available in red, white and gray, with a textured fabric covering, which really makes it stand out from the rest. And what's more important is that it is also quite versatile. Whether you have an iPhone X, the latest Samsung or some other device, the 10W or 7.5W output will ensure that you get the fastest charge possible.
The iOttie comes with a 4-foot USB-C to USB-A cable and respective power adapter, and there's a USB-C input. Alternatively, if you do choose to use a cable for charging, there's a USB-A port in the back to accommodate that as well. This can also allow you to charge two phones at the same time, which is a neat feature. And you can find these devices available starting at $35 apiece.
Aukey Graphite 10W Wireless Fast Charger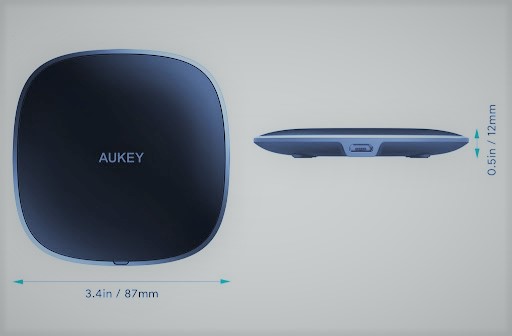 Speaking of affordability, the Aukey Graphite 10W Wireless Fast Charger will only set you back around $16. But even that isn't its key selling point. What makes this option especially attractive is its very compact size and oblique shape. This makes it perfect for travel, and don't let its small stature fool you into believing it lacks in power. On the contrary, the Aukey definitely packs a punch a can charge anything from iPhones at 7.5W to Samsung Galaxy or Pixel 3 at 10W – fast.
The charging pad comes equipped with a Micro USB charging cable and even comes with a warranty card. There's also an LED light in the front of the device to notify you when your phone is charging.
Unravel Wireless Charger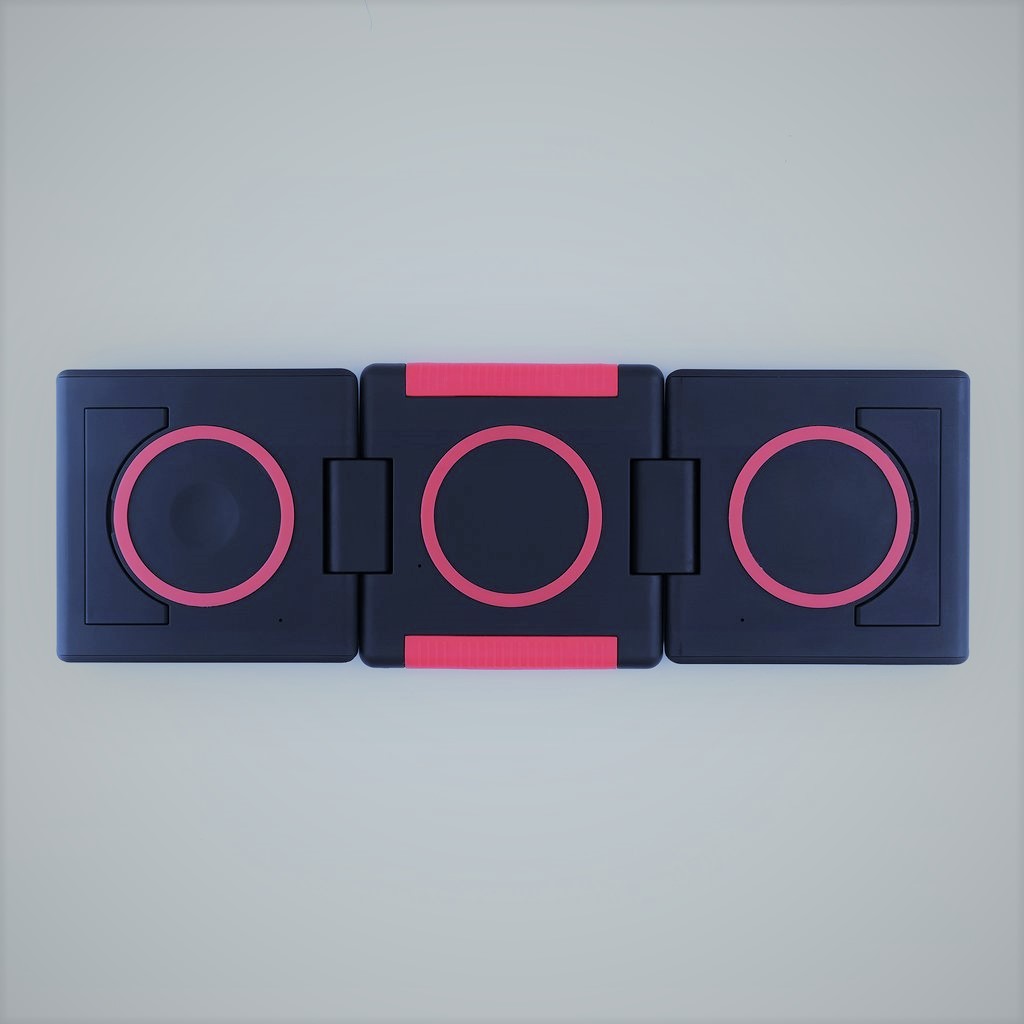 If portability isn't that high on your list of priorities, though, and you don't mind having something a little more bulky, then definitely check out the Unravel Wireless Charger. It also comes with a much heftier price tag, though, so be warned ($100).
But it comes with an intriguing folding design for extra charging versatility and with a total of three charging pads. You can use it to prop up your phone while it's charging and watch videos on it in the meantime. Or you can unfold it to charge up to three different devices simultaneously – the choice is yours. It works well with iPhones, Samsung Galaxy and even had no trouble handling a Google Pixel 4. All in all, as long as your device supports Qi wireless charging, it will be compatible with this charging pad. There's a 60W wall charger and a long USB-C to USB-C cable included in the box. And each pad puts out 10W.
Fuse Chicken Gravity Touch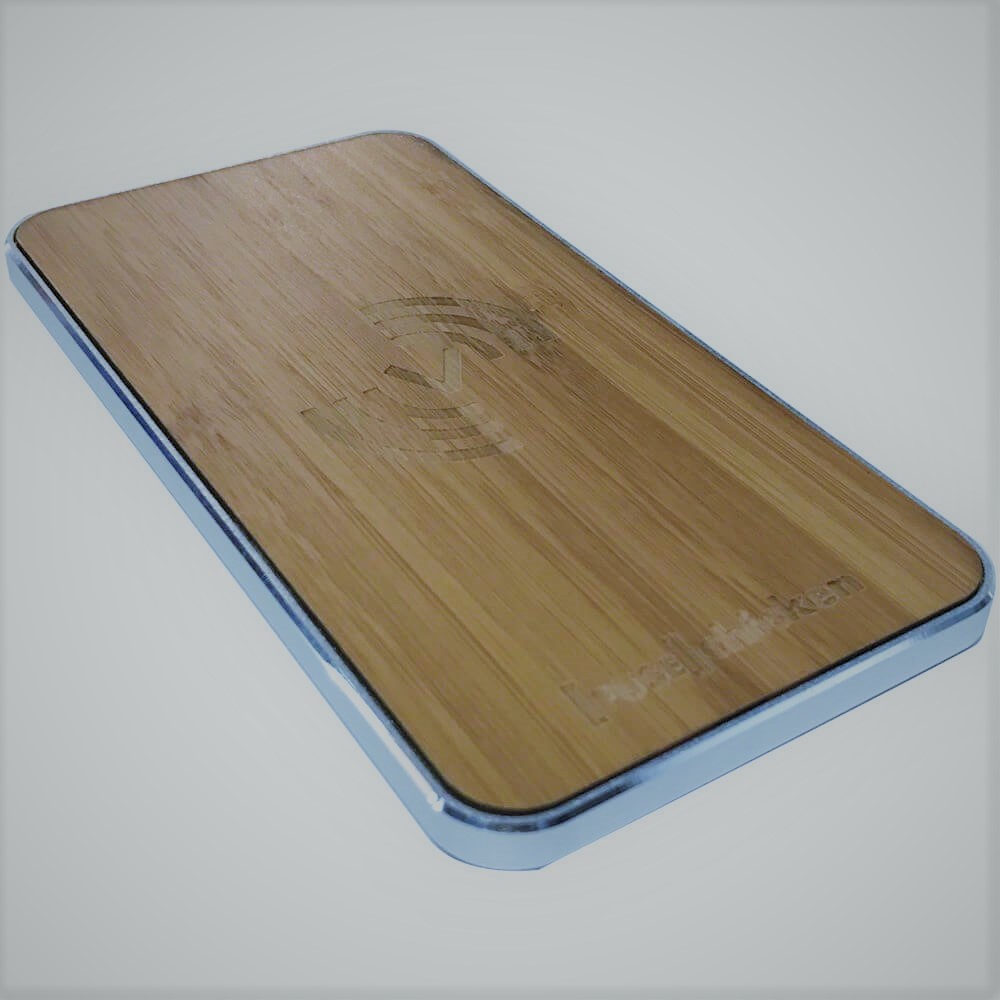 This option we particularly liked because of its cool design. The bamboo pad rests on top of a sturdy aluminum base for a very warm and sophisticated look and feel. And it's fairly lightweight, too. There's a micro USB port beside the soft blue LED light that indicates charging. And the Fuse Chicken Gravity Touch can provide top charging speed for most devices out there, delivering up to 10W. The box comes with a 1-meter Micro USB to USB-A cable, but there's no wall adapter.
Just one thing to keep in mind, the surface may be a little too slippery to use with your phone as is. So we would recommend charging your phone in its case for optimum grip. Alternatively, you can opt for the leather version which will cost you an extra $5. And prices start at around $35, which is very decent value for money.
Samsung Wireless Charger Duo Pad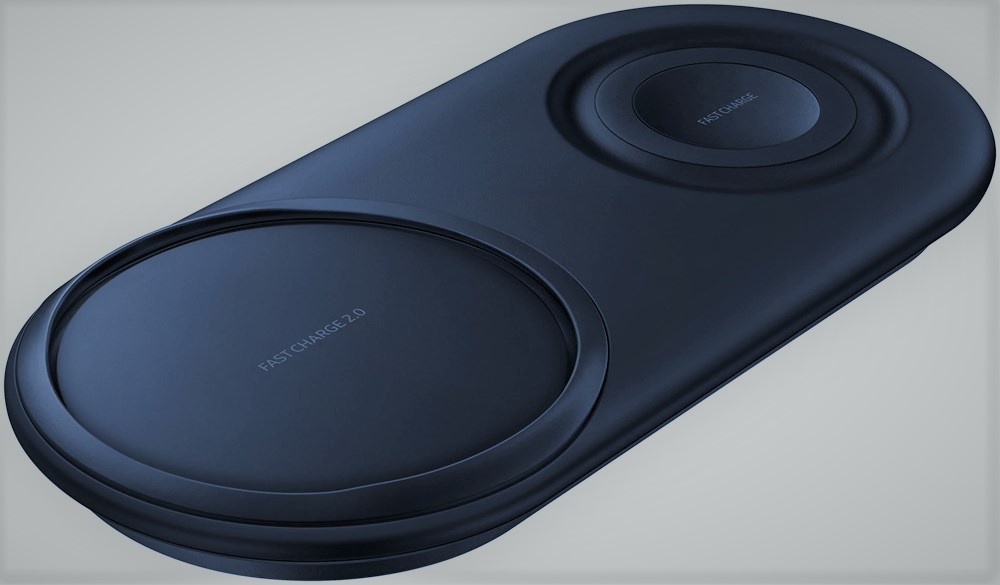 The Samsung Wireless Charger Duo Pad is a great choice for fast charging and it puts out up to 12W. It's also ideal if you have a Samsung smartwatch, because it can be used to charge that as well. Wireless earbuds can be used with the Duo Pad just as well, as long as they support Qi wireless charging. And even though it says Samsung, you won't have trouble charging your iPhone or other phone with it as well.
What's great about this option is that it comes equipped with a fan for cooling. And there's and LED light that isn't too bright, so it works well for a nightstand. Keep in mind, though, that for top charging speeds you will have to use the USB-C cable that comes in the box. And this option retails at around $100, even though most times you can get a good discount and you don't necessarily need to break the bank and pay its full price.
Do you have a favorite wireless phone charger that we haven't included in our list? Then let us know in the comments below!