Cleaner Update
Cleaner Update is an Android app that operates as an online advertisement app that displays screen-blocking pop-ups and ads on your smartphone or tablet. Cleaner Update may also change the homepage and the search engine of your default browser and collect browsing-related data that can later be sold to third parties for profits.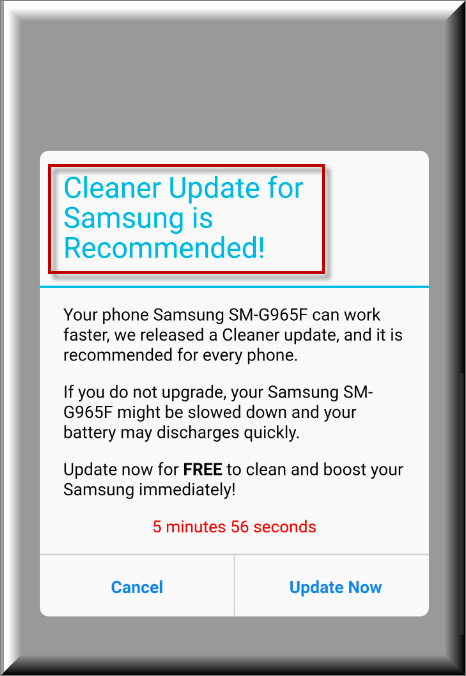 If you have met Cleaner Update on your Android device, remember that what you are facing is not a dangerous Trojan Horse or Ransomware virus but a browser hijacker – software that isn't harmful but would undoubtedly interrupt your web browsing activity, by redirecting you to random sites and spamming your screen with nagging advertisements.
Cleaner Update for Samsung is recommended
In general, keeping Cleaner Update for Samsung is recommended on your smartphone or tablet isn't a good idea because its uncontrollable advertising, redirects, and changes in the browser's settings may potentially expose you to online danger. For instance, the pop-ups that are "Cleaner Update for Samsung is recommended" on your screen may not always be legitimate.
Some of them may turn out to be misleading. The same is valid for the links you click on – may contain a dangerous virus that you don't know of. And since there is no guarantee about the reliability of every single ad or a pop-up, you need to find a way to uninstall Cleaner Update from your Android device in order to avoid a possible close encounter with sketchy online content and security hazards.
Typically, uninstalling a browser hijacker is not too troublesome, although such apps may need extra care. That's why, to ease the removal process, below we have published a detailed removal guide with all the needed steps that you need to follow.
SUMMARY:
Remove Cleaner Update Pop up Scam
If you have an Android virus, continue with the guide below.
If you have an iPhone virus, please use our iPhone Virus Removal guide.
If you have a Mac virus, please use our How to remove Ads on Mac guide.
If you have a Windows virus, please use our Windows Virus Removal guide.


Whether you use the default "Internet" App for browsing or a different browser like Chrome you need to go to:
Settings/More/Application Manager/All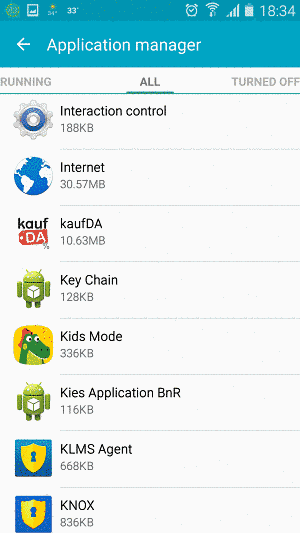 Locate the Browser/App in question and tap on it.


Now the method is effectively the same for users using both "Internet" and Chrome/Other Browsers, yet for more clarity we have provided instructions for both:
For "Internet" Browser Users:
Tap the Force Stop button.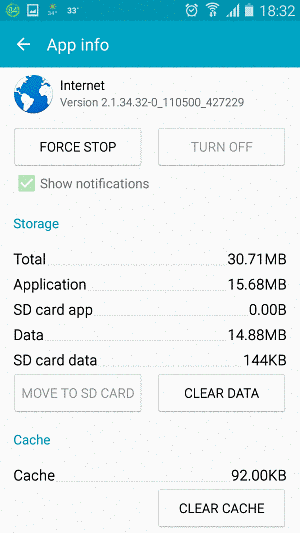 Now tap the Clear Data and Clear Cache Buttons.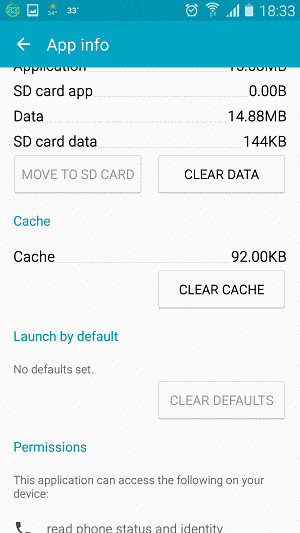 For Google Chrome Users:
Click on Force Stop.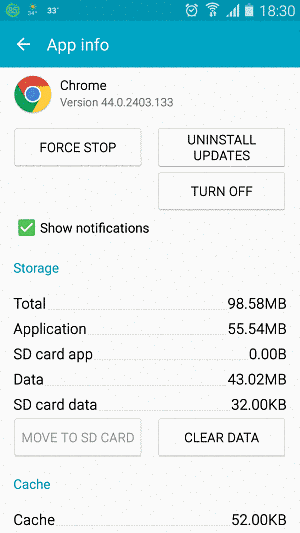 Then click on Clear Data and Clear Cache.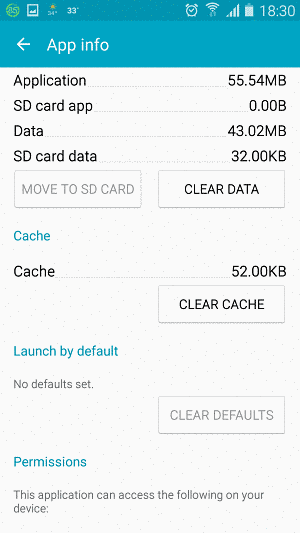 Restart your Browser. It might be a good idea to Reboot your Android device, just in case.
If you are still seeing Ads in your browser, it is likely they are generated by the websites you visit and there is nothing you can do about it.
However, if you are seeing Adverts outside of your internet browser, then one of your installed Apps contains the problematic Adware. In this case you need to take a look at this guide.
Did we help you? Please, consider helping us by spreading the word!