Click-on-this-now.online
There is a very big number of Android users who are struggling with unpleasant advertisements that appear on their devices' displays when the device is connected to the Internet. Having this occur on your device on a regular basis can be quite irritating and unpleasant as the ads could oftentimes prevent you from using the smartphone (or the tablet) in an effective way.
In many cases, a banner or a pop-up would cover the whole screen and would not allow you to tap on anything else beside itself until you finally give in and interact with the advert. Page-redirects while browsing and changes to the browser like replacement of elements such as the default homepage and search engine tool are also possible. In most cases, it is irrelevant what your browser is and whether you use the default browsing app or some other one like Chrome, Opera, Firefox and so on.
Click-on-this-now.online and Android hijackers in general
Click-on-this-now.online is the main topic of this post as it currently is one of the most widespread and also one of the most complained-about hijackers out there. Since a lot of users seem to have issues with this piece of software, we have decided to give our readers who need help with it an effective way of dealing with the undesirable software in the form of a removal guide manual that you can find below. Click-on-this-now.online isn't a software piece that is supposed to harm your Android device – it's not like a Trojan Horse or like some other form of malware (Ransomware, Spyware, etc.). However, it can still be quite irritating to have it on your device. Similarly to most other hijackers for Android, this piece of software has likely gotten in your device's system alongside another app or an app update that has been recently installed. This means two things:
First, in order to get rid of Click-on-this-now.online, you'd also need to eliminate the application which carries it (more on how to do that you can learn from the uninstallation guide).
And second, if you want to avoid hijackers like Click-on-this-now.online in the future and prevent them from entering your Android smartphone or tablet, you'd need to be more careful with the apps you download and especially with the sources that you use to download them. Stick to what is reliable and avoid download platforms that do not seem trustworthy and also be picky about the specific applications that you download – try to install only quality stuff on your device and not anything that catches your eye at first sight.
Click-on-this-now.online Virus Removal
If you have an Android virus, continue with the guide below.
If you have an iPhone virus, please use our iPhone Virus Removal guide.
If you have a Mac virus, please use our How to remove Ads on Mac guide.
If you have a Windows virus, please use our Windows Virus Removal guide.

Whether you use the default "Internet" App for browsing or a different browser like Chrome you need to go to:
Settings/More/Application Manager/All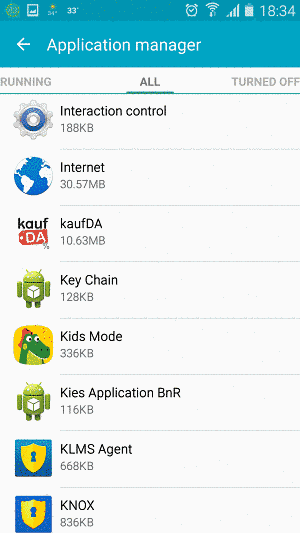 Locate the Browser/App in question and tap on it.

Now the method is effectively the same for users using both "Internet" and Chrome/Other Browsers, yet for more clarity we have provided instructions for both:
For "Internet" Browser Users:
Tap the Force Stop button.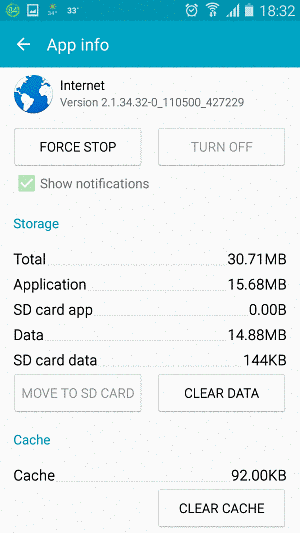 Now tap the Clear Data and Clear Cache Buttons.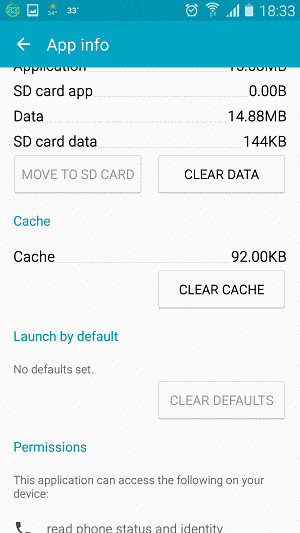 For Google Chrome Users:
Click on Force Stop.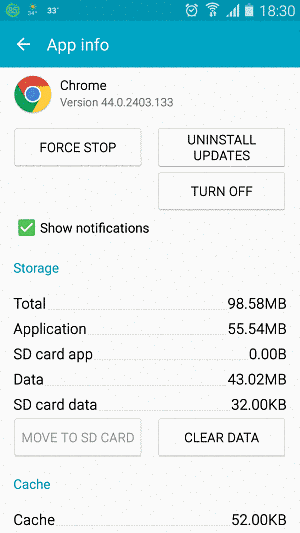 Then click on Clear Data and Clear Cache.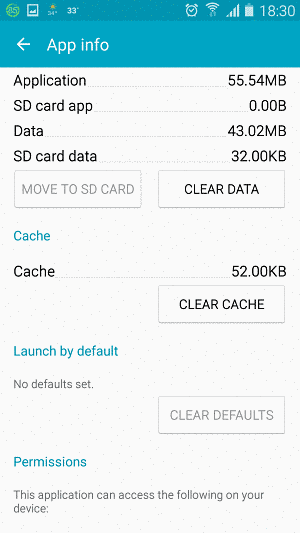 Restart your Browser. It might be a good idea to Reboot your Android device, just in case.

If you are still seeing Ads in your browser, it is likely they are generated by the websites you visit and there is nothing you can do about it.
However, if you are seeing Adverts outside of your internet browser, then one of your installed Apps contains the problematic Adware. In this case you need to take a look at this guide.

Did we help you? Please, consider helping us by spreading the word!