Com.system.update
Browser hijackers are a quite irritating and annoying form of software that is commonly encountered by both PC and Android users. Those programs/ads are famous for their ability to generate overwhelming numbers of ads on the user's screen as well as alter the appearance and the functionality of any browser installed on the targeted device (Chrome, Firefox, Opera, IE, Edge, etc.).
The main focus of this article will be a hijacker that was recently released for Android devices. It's name is Com.system.update "Virus" and we can help you eliminate it from your smartphone or tablet so that it can no longer bother you with its obnoxious ads, obstructive banners and irritating page redirects. Note that browser hijackers also tend to alter browser settings such the default homepage/new-tab page.
If you are faced with such software and are looking for a way to get rid of it in order to cease the unpleasant and intrusive activity conducted by it, we can help you achieve that. Just head down to our removal guide for Com.system.update and follow the instructions there – the hijacker should be gone in no time.
Is there any danger coming from hijacker software?
Typically, an application such as Com.system.update "Virus" shouldn't be able to cause any harm to your Android device. That said, you still need to keep your eyes open for the ads and banners that might get generated on your display. Be careful not to tap on them as it is possible that some of the may not be safe and reliable. Although most hijacker-related advertisements should be harmless you can never know what waits for you on the other side – it might be a legitimate website but it could also be some shady and hazardous page that might be contaminated with harmful viruses the likes of Trojans, Ransomware, Worms, Spyware, etc. Just keep away from any fishy-looking ads and make sure to eliminate the hijacker in order to clean your device.
Keeping hijackers away
In order to prevent any more such software from getting installed on your device, make sure that you only download legitimate and reliable applications and only from trusted sources (such as Google Play Store). However, in order to be sure that nothing unwanted gets to your smartphone/tablet, it's also advisable to first look up any ads that you are about to download to see what other users have said about them. Note that most hijackers do not come as separate apps but rather as an integrated element added to some other application that looks more desirable.
Com.system.update Removal
If you have an Android virus, continue with the guide below.
If you have an iPhone virus, please use our iPhone Virus Removal guide.
If you have a Mac virus, please use our How to remove Ads on Mac guide.
If you have a Windows virus, please use our Windows Virus Removal guide.

Whether you use the default "Internet" App for browsing or a different browser like Chrome you need to go to:
Settings/More/Application Manager/All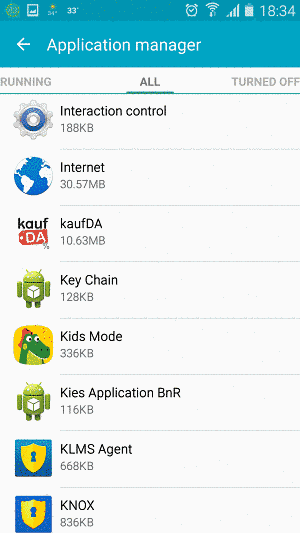 Locate the Browser/App in question and tap on it.

Now the method is effectively the same for users using both "Internet" and Chrome/Other Browsers, yet for more clarity we have provided instructions for both:
For "Internet" Browser Users:
Tap the Force Stop button.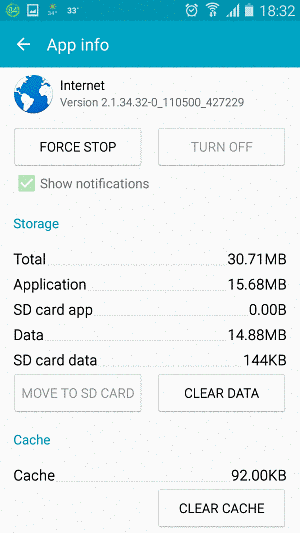 Now tap the Clear Data and Clear Cache Buttons.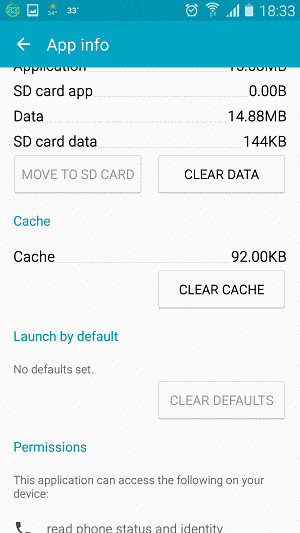 For Google Chrome Users:
Click on Force Stop.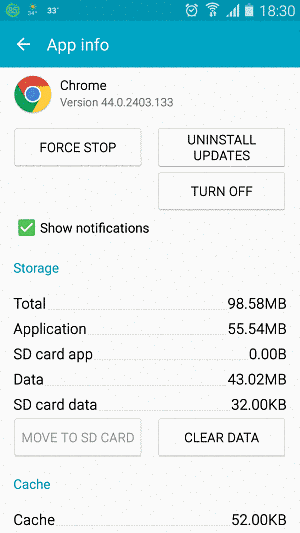 Then click on Clear Data and Clear Cache.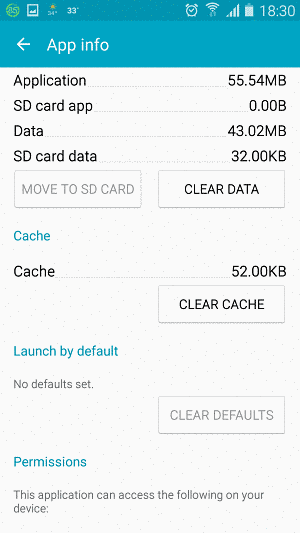 Restart your Browser. It might be a good idea to Reboot your Android device, just in case.

If you are still seeing Ads in your browser, it is likely they are generated by the websites you visit and there is nothing you can do about it.
However, if you are seeing Adverts outside of your internet browser, then one of your installed Apps contains the problematic Adware. In this case you need to take a look at this guide.

Did we help you? Please, consider helping us by spreading the word!