Have you recently moved from Windows to macOS? Or, perhaps you have been a Mac user for some time but you have got a new external keyboard with a slightly different layout and now you are having a hard time to get used to it? Whatever the reason, here we'll teach you how to easily type various symbols and others useful characters on your Mac.
What is Character Viewer?
When it comes to special symbols, Mac has a very useful feature called the Character Viewer. In this tutorial, we will explain how to use the Character Viewer to access any special characters that you want, including currency symbols such as Euro, Dollar, Yen, etc., or different mathematical symbols, accents, emojis and pictographs.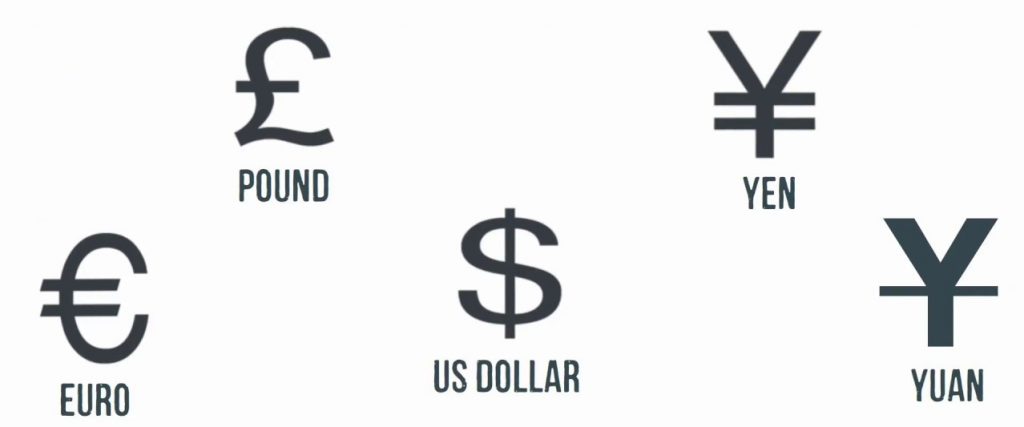 We will start by mentioning that, in general, the keyboard layouts can vary depending on your location so, if we take a UK and a US keyboard for example, there may be some slight differences. Moreover, certain keyboard shortcuts may not work in some applications, especially in third-party apps. That's why, wherever possible, we will do our best to point out the major differences, but if we happen to miss out some, don't hesitate to drop us a message in the comments.
The shortcuts that you will find in this article should work on all Apple's applications but we cannot guarantee that you can use them with non-Apple apps or web browsers like Chrome and Firefox.
Can you change your keyboard layout?
As we mentioned, keyboard layouts may vary based on your location but you can still switch from one layout to another from the System Preferences of your Mac. Sometimes, just with such a change it may be far easier to access your preferred special characters.
Here is how to do that:
In the menu bar of your Mac, click the "Apple" button.

Then navigate to "System Preferences" and select "Keyboard".

Next, choose the "Input Sources" tab. The "Input Sources" section allows you to switch between several keyboard layouts.

Ensure that the "Show input icon in menu bar" checkbox is selected.

Click the "+" button to browser through all the available layouts.

Pick the keyboard layout that you want to use from the pop-up, and then click "Add". Make a choice from the list of keyboard layouts that are supported by macOS.

Repeat the steps to add more layouts to your list. If you want to change between the layouts, click the flag icon in the menu bar of your Mac.
How to type special characters on macOS?
MacOS keyboard supports multiple special characters which do not appear in the actual hardware keys. Here we will show you some handy keyboard shortcuts for currency symbols:
€: Euro
On a UK keyboard: use the Alt/Option + 2 shortcut
On a US keyboard: use the Alt/Option + Shift + 2
£: British pound sterling
You can type a £ symbol with Alt/Option + 3 keyboard shortcut irrespective of the keyboard layout.
$ and ¢: Dollars and cents
For a Dollar symbol use the Shift + 4 keyboard shortcut.
For a cent symbol use the Alt/Option + 4
¥: Japanese Yen and Chinese yuan/renminbi
For the "¥" symbol use the Option + Y shortcut
How to access more special characters such as Emojis, accents, and pictograph?
In case you need to use a currency symbol that isn't supported by a keyboard shortcut or you need some special character, then macOS has a built-in Character Viewer that allows you to access a range of additional characters, including bullets, stars, arrows, and "letter-like symbols" such as the trademark sign, Fahrenheit, Celsius and others.
Here is how to launch the Character Viewer window:
From the Mac menu bar, select "Edit > Emoji & Symbols". Alternatively, the Character Viewer can be launched using the Ctrl + Command + Space keyboard shortcut. The Character Viewer is accessible from practically any area of macOS.
When the Character Viewer window opens, select "Currency Symbols". There will be a left-hand menu where you can chose from all the different characters that are available.

Find the symbol that you want to insert and click it. You should now see all of the available font variations for your chosen character.

Double-click the font variation that you want to have it inserted into your application or document.
How to create a "Favorites" folder in Character Viewer?
The "Favorites" folder of Character Viewer is a very handy option that can save you tons of time and can keep your most frequently used symbols and characters available within a click.
To add a character to your "Favorites" folder, simply select the symbol that you want and then click "Add to Favorites."
To remove a character from your "Favorites" folder:
If it is not open, launch the Character Viewer window ("Edit > Emoji & Symbols")

Choose the "Favorites" folder.

Find the character that you want to remove and click it.

Then, select "Remove from Favorites."
How to add Character Viewer to your menu bar?
In case that you need to regularly launch the Character Viewer to have quick access to special symbols and characters, then you should know that there is a way to make it accessible directly from your Mac's menu bar. Here is how to do that:
Navigate to "System Preferences > Keyboard."

Make sure the Keyboard tab is selected.

Next, tick the "Show keyboard and emoji viewers in menu bar" checkbox.

Once you do that, a new icon should appear in your Mac's menu bar.

When you want to launch the Character Viewer window, simply click this icon and select "Show Emojis & Symbols."
Final words
Finding special characters and symbols in macOS may initially seem difficult but, as you can see, with a little tinkering with the settings and with the help of the Character Viewer, you can have access to a whole collection of arrows, emojis, bullets, letter-like symbols and currency symbols. The "Favorites" folder and the shortcut combinations also allow you to quickly call up the symbols that you need.
In case that you have some more special character tips or shortcuts that you want to share or you want to add something that we didn't cover in this article, we would love to hear from you in the comments section below.