How to find the IP address of your router?
Do you want to rename your wireless network or, perhaps you want to encrypt it for better security? Well, in order to be able to do such adjustments, you will need to access the control panel of your router with the help of your IP address.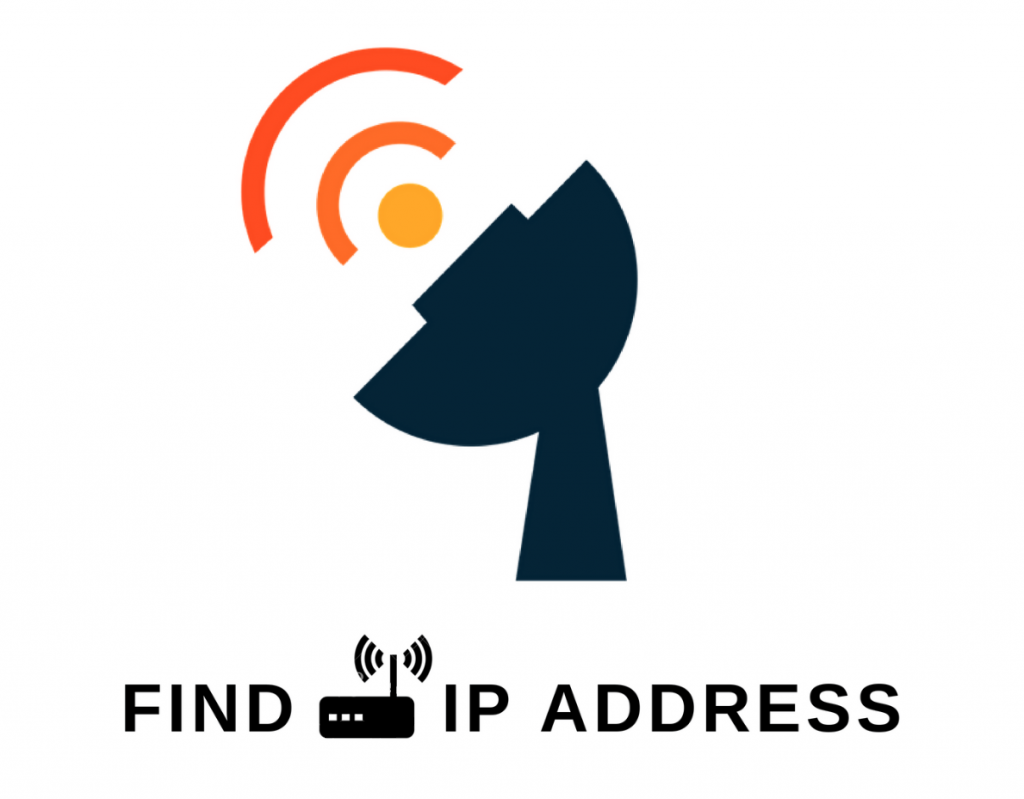 Many routers have a control panel which can only be reached through a web browser. You have to input the IP address of the router in the browser's address bar to access that control panel.
But what to do if you don't know the IP address of your router or you simply have forgotten it? In the following guide we will show you how to find the IP address without losing time.
Public IP and private IP addresses
There are two separate IP addresses that can be associated to your computer. Typically they are called public and private (or also called external and internal). The address that is assigned to your computer by the router is known as private (internal). However, let us tell you a few words about the two IP addresses and their difference.
Public IP address
The public IP address is the address that your internet service provider (IPS) assigns to your modem's connection to the internet. Put in other words, this is like the public-facing address of a house. If, for example, your PC changes the wireless network, the public IP address will be different.
Normally, whether people talk about an IP address protection for privacy, this is the address they are talking about. You can find the public IP address automatically when heading to websites such as whatismyip.org or by simply googling "IP address". That is, of course, unless you are using encryption to protect your location.
Private IP address
Each device attached to your local network has a private IP address assigned by your router. That is how the router recognizes your device and knows what data it should send to it as you surf the internet.
The private IP address may be used for tracking the interaction of your router with devices, the number of devices connected to the router, etc. It is a little more complicated to locate the private IP address and that is what this article is about.
How to find the private IP address through your computer?
Irrespective of the model or the manufacturer of your router, there is a fast way to locate your private IP address when you are logged into your operating system.
Windows 10
In the search field, enter "cmd" to access the Command Prompt. Alternatively, you can right-click on the Start button and select Windows PowerShell from the Power User Menu.

Once PowerShell or Command Prompt is open, type in "ipconfig /all" to open a window with your network's connection information.

The Default Gateway row will show you the private IP address of any router to which you are currently connected. For nearly all routers, this IP address can be inserted in the URL bar of your browser to reach the login page of your router.
MacOS
With MacOS finding your private IP address is really simple.
From the Dock, open the gear-based icon named System Preferences.

Select the Network icon.

In the window that opens, where it says Status: Connected, just look immediately below and you should see what network you are connected to and what your current IP address is. But we want the address of the router, so for that, let's move to the next step.

Click the "Advanced" button.

On the window that opens, click the TCP/IP tab. If required, this will provide more specific address details for your router.
Check your IP address by logging into your router's settings online
Another way to check your IP address is to log in to your router settings online where you can have access to a lot of other router information and tools. In this way, you can also view your router settings, update configurations, upgrade the authentication, test all apps linked, and conduct numerous other maintenance activities.
There are different companies which manufacture routers and the login details for all the major brands are described below. If your router is not specified, RouterPasswords is a website that provides a huge collection of default user names and passwords, organized by manufacturer and model.

Linksys
The default configurations for most Linksys routers are similar. For certain Linksys routers, the admin panel can be reached with 192.168.1.1 inserted in the user address bar. In case you have a smart router, enter myrouter.local instead.

In case you haven't already updated the default username and password, sign in with "admin" for both the username and password.

The first time you login, you should change your router password for security reasons to prevent anyone on your Wi-Fi network to access your router's admin page.
If you need further assistance, use the official Linksys support portal.
D-Link.
To login to your D-Link router, use mydlinkrouter.local or 192.168.0.1. In case this doesn't work, try the 192.168.1.1 instead.

"admin" is the default username for this router and the password field should be left blank.

By default, most D-Link routers aren't password-protected, so you should add a password to keep hackers from entering your network as soon as you login.
D-Link also offers a dedicated support base should you require further assistance.
Belkin
The default web setup for nearly every Belkin router is 192.168.2.1. However, http:/router can work with you as well. When attempting to enter the admin panel, you most likely will not have to write something in username or password because this is how the login credentials are setup.

Belkin routers do not have an admin password by default. This means you should leave the username field blank, although it may be necessary to enter "admin".

If you have a Belkin router, you certainly want to change your username and password because it is super easy for someone with access to your network to make changes in the admin panel that could install malware and hacking software or open security holes.
More information for specific router models is available on the Belkin's support site.
Netgear
Most Netgear routers have the login credentials on the bottom or back side of the router, but if there are none, it's still easy to access your admin panel just by entering routerlogin.net or 168.0.1 to your browser's address bar.

Almost always the username is "admin", and the password is either "password" or "1234", especially if you are using an older router.

With a text URL, things will be easy to remember, but this will also make the access to your router's settings more vulnerable. Therefore, changing your default login to prevent unwanted changes in your network settings is particularly important.
If you need more details on different router types, the Netgear's support knowledge base can offer you help.
Asus
Nearly any Asus router uses 192.168.1.1 by design, so accessing the admin panel through your web browser is fast. New routers, however, may redirect requests to router.asus.com to the local configuration page of your router.

On nearly all versions of Asus, username and password should be "admin".

The default passwords will allow you to log in for the first time but as soon as you do so, you need to change it so that anyone who has an access to your Wi-Fi network will be prevented from unwanted entering to your admin panel.
The support staff at Asus will help you with anything you need, as well as provide you with articles about the selection of router devices that you can choose from.
Google
Go online and sign into your Google Fiber account.

Upon signing in, look in the top left corner of the website and pick Network (you may need to click the menu buttons for that option in some formats).

In the section that opens, a Devices menu will be visible with all the devices connected to your network.

Choose the device you want to find information about — in this case, your active router — and click Advanced to see additional details. Your IP address should be displayed on Google Fiber for that particular device.
Information on IPv4 and IPv6 Protocols
For many of these methods, both IPv4 and IPv6 listings can be seen. However, in most cases, only the IPv4 field will have information. This should not be something bothering because IPv4 and IPv6 are both protocols for accessing IP addresses.
IPv4 has been running for decades and is almost out of room for new IP addresses. However, currently, it has been patched enough to support the expanding Internet before IPv6 is fully implemented.
IPv6 is newer protocol, which is available to support the ever growing World Wide Web, but its implementation is quite gradual. The transition from IPv4 to IPv6 is now in operation, however, the IPv6 upgrade involves modern equipment, reworked applications, retrofitted systems, etc.
Eventually, the gradual transition to IPv6 addresses will continue — perhaps over the next few years.