Free CamScanner
Free CamScanner is a page-redirecting browser hijacker that targets Android devices and forces their browsers to redirect the user and expose him/her to various types of questionable ads. Free CamScanner usually acquires various permissions that enable it to collect data from your browser and system.

The Free CamScanner hijacker is not as dangerous as a Trojan Horse, a Ransomware encryption-virus, or a stealthy Spyware infection. However, this doesn't make it any more welcome on any device and if you currently have it on yours, it's best to take the necessary measures to uninstall it.
What most users complain about when they get a hijacker like Free CamScanner is that they find it difficult to use their device due to the sudden ad and banner pop-ups that show up on their screen and require interaction in order to remove. While this can indeed be frustrating, a much more serious problem is the possibility of getting redirected to an unsafe page filled with malware, phishing components, or other unsafe content after you tap on a hijacker-displayed ad. For that reason, make sure that you keep away from anything that Free CamScanner puts on your display.
The Free CamScanner Virus
Another significant issue with most viruses like Free CamScanner is that they get access to many aspects of the device's system. The Free CamScanner Virus could gather various types of data and may even be able to automatically make settings changes or install new unwanted apps. This is yet another reason why removing the app should be done ASAP.
The good news is that, so long as you follow the instructions we've prepared in the next guide, you should have no difficulty cleaning your device. Just make sure that you are more careful in future when downloading new apps or when a suspicious site requests your permission for something.
SUMMARY:
Remove Free CamScanner virus
If you have an Android virus, continue with the guide below.
If you have an iPhone virus, please use our iPhone Virus Removal guide.
If you have a Mac virus, please use our How to remove Ads on Mac guide.
If you have a Windows virus, please use our Windows Virus Removal guide.

Whether you use the default "Internet" App for browsing or a different browser like Chrome you need to go to:
Settings/More/Application Manager/All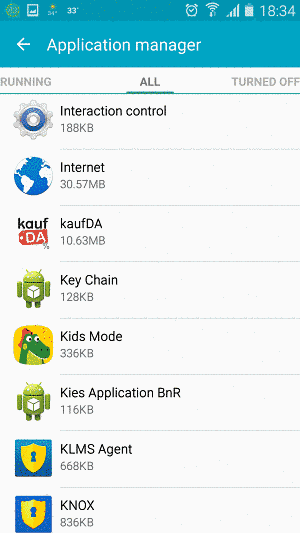 Locate the Browser/App in question and tap on it.

Now the method is effectively the same for users using both "Internet" and Chrome/Other Browsers, yet for more clarity we have provided instructions for both:
For "Internet" Browser Users:
Tap the Force Stop button.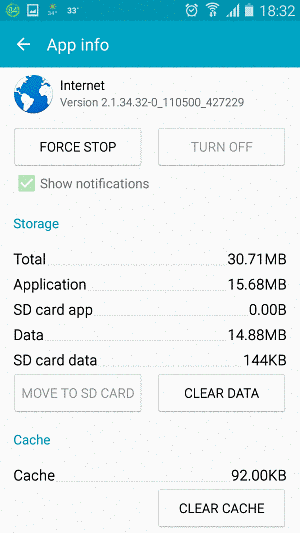 Now tap the Clear Data and Clear Cache Buttons.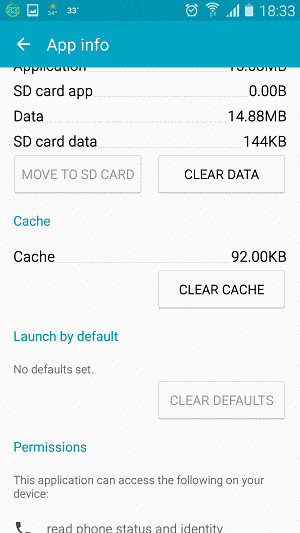 For Google Chrome Users:
Click on Force Stop.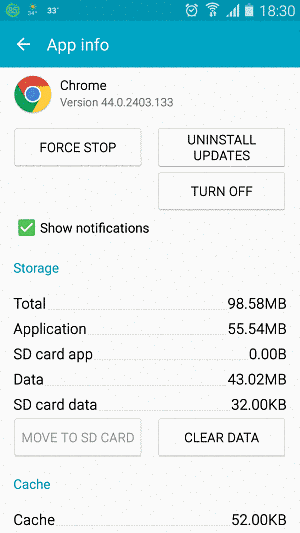 Then click on Clear Data and Clear Cache.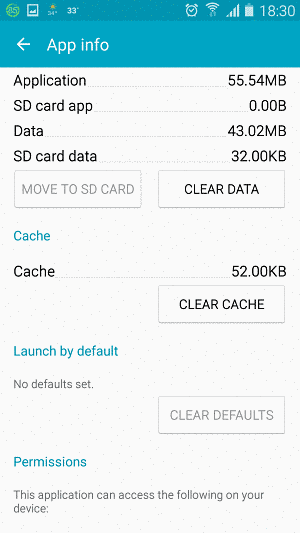 Restart your Browser. It might be a good idea to Reboot your Android device, just in case.

If you are still seeing Ads in your browser, it is likely they are generated by the websites you visit and there is nothing you can do about it.
However, if you are seeing Adverts outside of your internet browser, then one of your installed Apps contains the problematic Adware. In this case you need to take a look at this guide.

Did we help you? Please, consider helping us by spreading the word!