Gooones
Those of you who are wondering, what is Gooones should know that this is a browser hijacker, which is software that can fill their Android smartphone or tablet with hundreds of aggressive pop-up ads. Aside from that, Gooones may acquire various permissions in the system that may allow it to collect data from the default browser and redirect users to sponsored pages.

From a first look, all this appears to be nothing more than an online advertising software. And, indeed, it is much more dangerous to be infected with a Trojan Horse, Ransomware encryption-virus, or a stealthy Spyware infection, rather than a browser hijacker like Gooones. That, however, doesn't mean that you should keep such software because, despite not being created to cause harm, a browser hijacker may expose you to web content that may be potentially malicious.
Therefore, if you already have Gooones on your Android device, we recommend you check out the guide below and the steps that you could take to remove it.
Users, who are faced with Gooones, frequently complain that their device becomes hard to use because of all the banner ads and pop-ups that constantly appear on their screen. Typically, these ads leave users with no choice but to click on them in order to be removed. However, often, a click on the "X" button does not close the nagging advertisements but redirects users to pages full of more ads that fill up the screen of the smartphone or the tablet.
Interacting with such content may not only be frustrating, but also may hide security risks such as landing on unsafe page with malware, phishing components, or other unsafe content. Therefore, the general recommendation is that anything that Gooones puts on your display must be avoided. If that is not possible, it is best to simply remove Gooones from your Android device with the instructions we have prepared in the guide below.
SUMMARY:
Remove Gooones Virus
If you have an Android virus, continue with the guide below.
If you have an iPhone virus, please use our iPhone Virus Removal guide.
If you have a Mac virus, please use our How to remove Ads on Mac guide.
If you have a Windows virus, please use our Windows Virus Removal guide.

Whether you use the default "Internet" App for browsing or a different browser like Chrome you need to go to:
Settings/More/Application Manager/All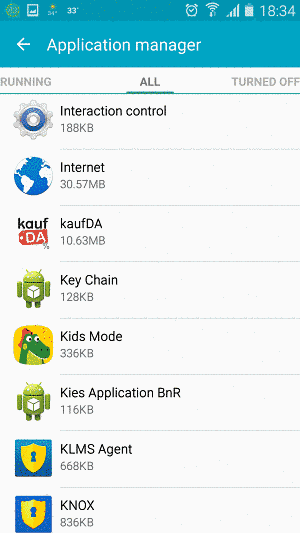 Locate the Browser/App in question and tap on it.

Now the method is effectively the same for users using both "Internet" and Chrome/Other Browsers, yet for more clarity we have provided instructions for both:
For "Internet" Browser Users:
Tap the Force Stop button.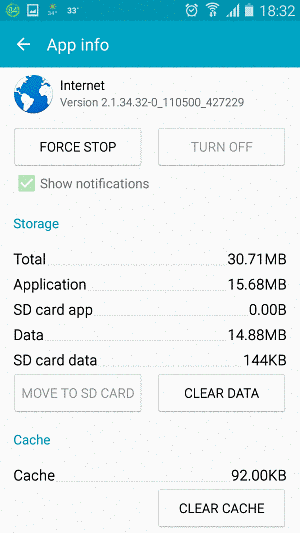 Now tap the Clear Data and Clear Cache Buttons.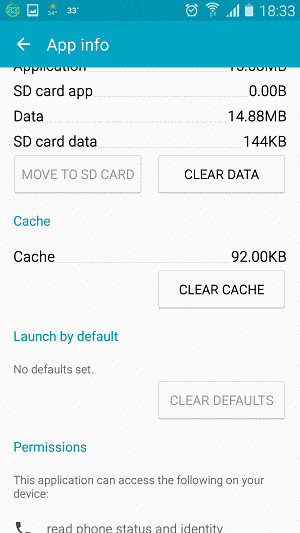 For Google Chrome Users:
Click on Force Stop.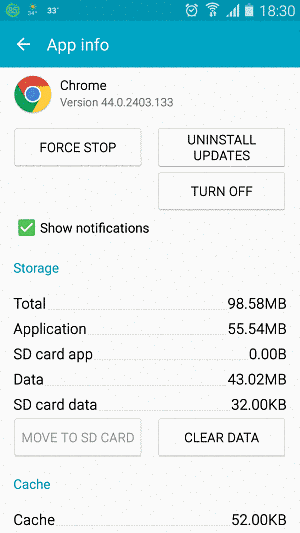 Then click on Clear Data and Clear Cache.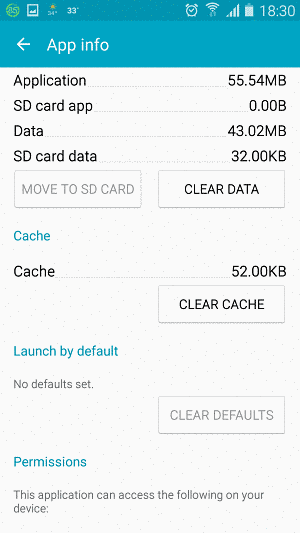 Restart your Browser. It might be a good idea to Reboot your Android device, just in case.
If you are still seeing Ads in your browser, it is likely they are generated by the websites you visit and there is nothing you can do about it.
However, if you are seeing Adverts outside of your internet browser, then one of your installed Apps contains the problematic Adware. In this case you need to take a look at this guide.
Did we help you? Please, consider helping us by spreading the word!