Hastopic
Hastopic is an Android version of the widespread browser hijacker software category – apps that take over one's browser and trigger automatic page redirects in it. Hastopic is likely to gain a wide range of permissions on your device without your knowledge and should therefore be removed.
In case that the screen of your smartphone or tablet frequently gets spammed with hundreds of ads, pop-ups, redirect links and banners, then there is a high chance that a software component from the browser hijacker type, such as Hastopic, might have nested itself inside your Android system. While the vast majority of free mobile applications monetize their apps through Ad SDKs or plugins, the persistence of the advertisements in this particular family and the lengths to which the developer went to hide its existence make Hastopic concerning.
These apps are generally not malicious and cannot damage your smart device or target the files kept in it like ransomware or like a Trojan horse virus, but they can be very annoying and frustrating. The ads that they generate may be rather difficult to get rid of. Selecting the "X" button may oftentimes redirect you to different web locations and on top of that, your default browser (it could be Safari, Chrome, Firefox, etc.) may have its homepage or search engine replaced and may start to become unresponsive to your actual search queries. Fortunately, you can easily save your Android device from the aforementioned disturbance if you stay with us and read the information in the next lines. There, you will find step-by-step instructions on how to remove all the nagging ads and how to safely uninstall the hijacker that stands behind them.
The Hastopic Virus
The Hastopic virus is a browser hijacker component which typically targets Android systems and may invade them automatically when the users install applications that contain its components in their setup package. The aggressive ad-generating and page-redirecting behavior of the Hastopic virus usually makes people question its nature and even mistake it for some kind of a nasty virus.
But unlike real software viruses such as Trojans, spyware or ransomware, most browser hijackers have no intention of causing harm to your smart device or of initiating any criminal activity. Still, despite not being malicious, apps such as Hastopic may heavily disturb the normal web browsing and may irritate users who are trying to use their smartphones and tablets while connected to the Internet.
The Hastopic Malware
The only thing the Hastopic malware normally seek to do is to expose users to sponsored ads, pop-up offers, promotional links and banners and to make them tap on them because this is what generates revenue for the owners of the hijacker. Keeping the Hastopic malware on the computer can benefit its creators but you, as a user, may hardly get any useful functionality that would compensate for the constant ads disturbance on the screen of your Android device.
In fact, if you don't remove the hijacker, you may have to constantly spend a lot of time trying to deal with hundreds of online prompts and automatic redirects, some of which may not be as safe as they appear.
That's why it is simply better to eliminate the disturbance on time and prevent an accidental encounter with security hazards, sketchy pages or misleading websites, which may randomly appear on your screen thanks to the ad-generating activity of Hastopic. If you don't know how to uninstall Hastopic, the steps in the removal guide on this page should be enough to guide you through the whole process without any trouble. Still, if you have any doubts, leave us a comment and we will try to help.
| | |
| --- | --- |
| Name | Hastopic |
| Type | Adware |
Remove Hastopic Virus
If you have an Android virus, continue with the guide below.
If you have an iPhone virus, please use our iPhone Virus Removal guide.
If you have a Mac virus, please use our How to remove Ads on Mac guide.
If you have a Windows virus, please use our Windows Virus Removal guide.

Whether you use the default "Internet" App for browsing or a different browser like Chrome you need to go to:
Settings/More/Application Manager/All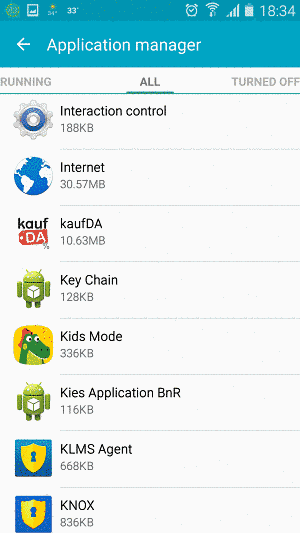 Locate the Browser/App in question and tap on it.

Now the method is effectively the same for users using both "Internet" and Chrome/Other Browsers, yet for more clarity we have provided instructions for both:
For "Internet" Browser Users:
Tap the Force Stop button.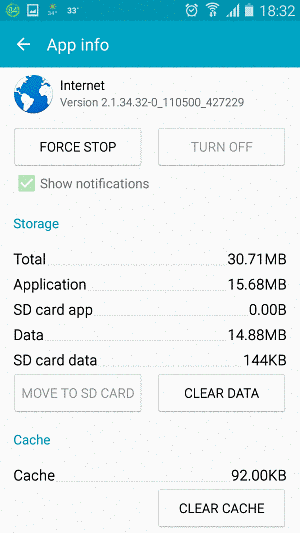 Now tap the Clear Data and Clear Cache Buttons.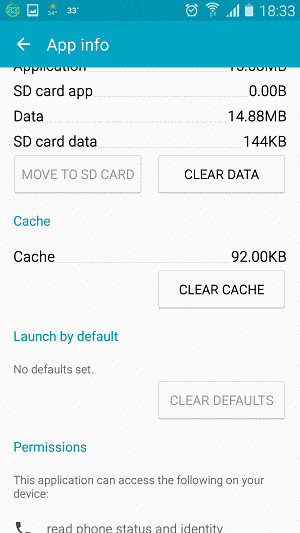 For Google Chrome Users:
Click on Force Stop.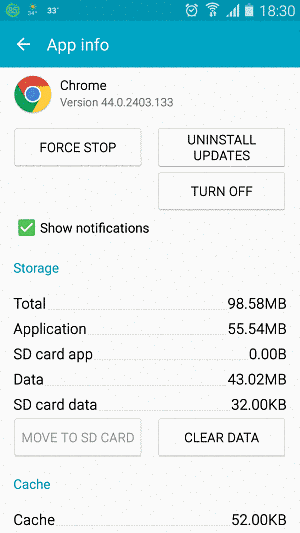 Then click on Clear Data and Clear Cache.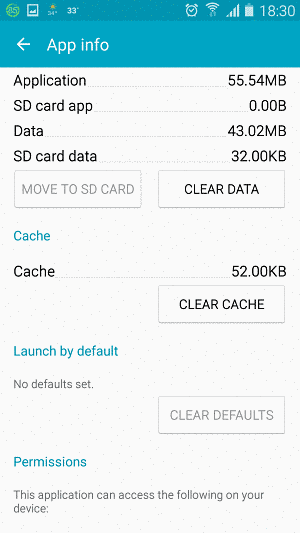 Restart your Browser. It might be a good idea to Reboot your Android device, just in case.

If you are still seeing Ads in your browser, it is likely they are generated by the websites you visit and there is nothing you can do about it.
However, if you are seeing Adverts outside of your internet browser, then one of your installed Apps contains the problematic Adware. In this case you need to take a look at this guide.

Did we help you? Please, consider helping us by spreading the word!