A cache is temporary data saved on your computer that helps you to access information that you use on a regular basis far more quickly. Sometimes, however, cache files are not running properly due to corruption and may trigger multiple system problems, so it is not only safe but also recommended to delete them once in a while. But how can you do that? Let us explain to you in the next few paragraphs:
How can you delete the cache files on Windows 10?
Use Disk Cleanup App
Temporary data can most easily be deleted with the help of the build-in Disk Cleaner App.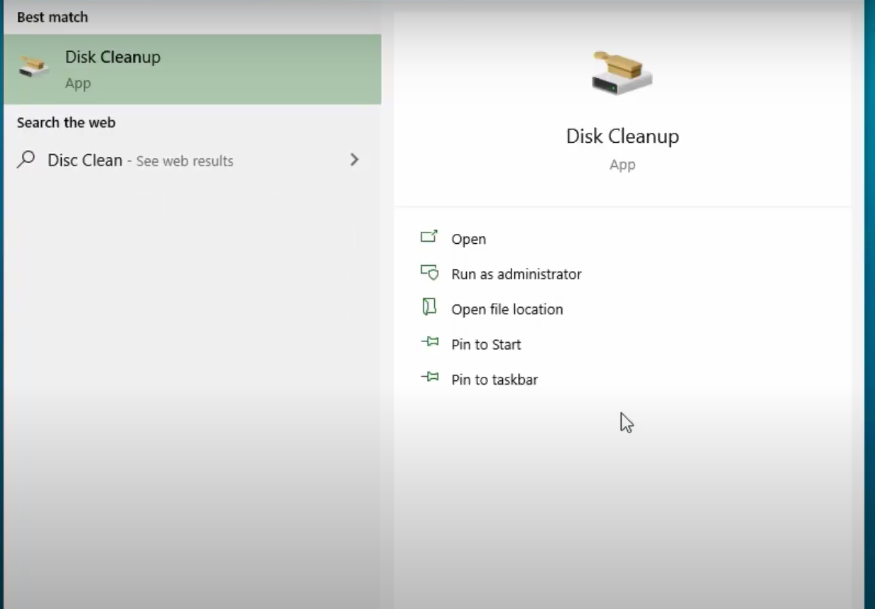 To open this app, simply go to the Windows search field and type "Disc Cleanup" then and pick the app from the results.

When the app launches, pick the drive where your operating system is installed (typically this is the C: drive on most of the computers) and click OK.

In the new window that opens, scroll down to "Temporary Files" and put a mark on the checkbox.

You may even want to check the other checkboxes found there to free up some more space, as they would have no negative impact on your system.

Next, click the "Clean up system files" option and then click OK to confirm the action.
Upon completion of the operation, click OK again. An alert box will ask if you are sure about your actions. Click the "Delete Files" button and be patient as it might take some time for the cleanup to complete.
Delete Windows Update Data
On your computer, navigate to this directory:
C:\Windows\SoftwareDistribution\Download
This folder includes data from Windows updates that are no longer required and can be safely deleted. That's why you can remove everything in this folder without any hesitation. If there are files that are critical for Windows they will be automatically downloaded. If you get asked for administrator permission, select "Continue".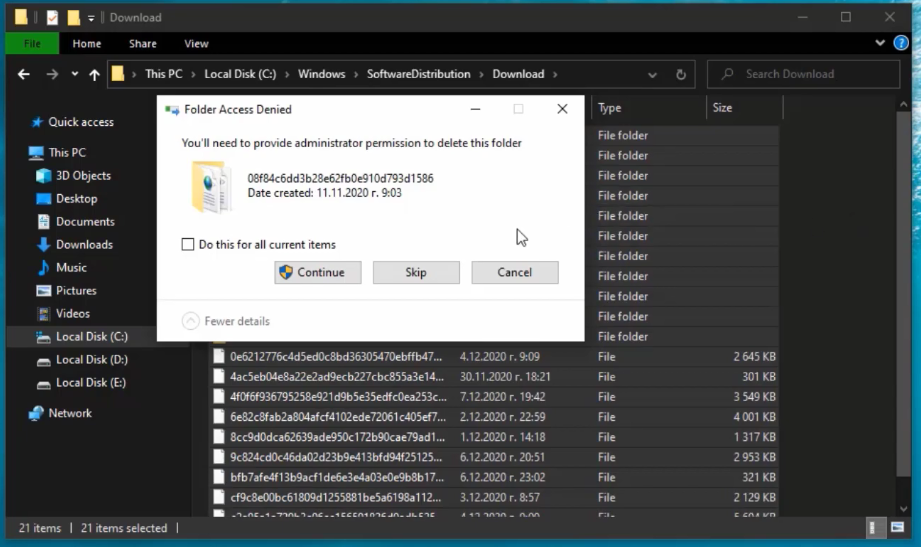 Clear the Location history
Go to the Windows search field, type "location history" and pick the top result. Scroll down and search for a "Clear" button under "Location History". Wait for the process to complete. Generally, it shouldn't take that much time.
Clear some space from system restore points
Attention! Please follow these directions closely, otherwise, your windows will be left without any restore points.
In the windows search bar, first type "system restore" and pick the top result.

A new tab will open where you can see which hard disk drives have a restore point created on your computer.

The restore point of your system drive should be set on "On"

Tap on the system drive and then press "Configure". This will allow you to see the space used for storing older restore points.

Click "Delete" and then pick "Continue" when a warning message appears.
Important! Once you have deleted your restore points, go back to the previous window, pick the system drive, and create a new restore point. You can name it the way you want.
Clear your DNS cache
Clearing your DNS cache will not only free some space but also help you with any internet connection problems or issues when accessing some websites or servers.
Type "cmd" into the Windows search field, then right-click on the Command Prompt app and select "Run as Administrator"
Clear your File Explorer cache
You may want to clear your File Explorer cache if your folders take too long to load. For this, open "This PC" or any folder, and then press "View" at the top. Then click on the "Options" button that is found on the right. Click Clear under the "General" tab in Privacy.
Clear the content of the Temp folder
Right-click on the Windows Start menu and select "Run". Type %temp% in the Run box that appears and click OK. Delete everything in the Temp folder. If there is a window saying that some of the files cannot be removed, just skip them.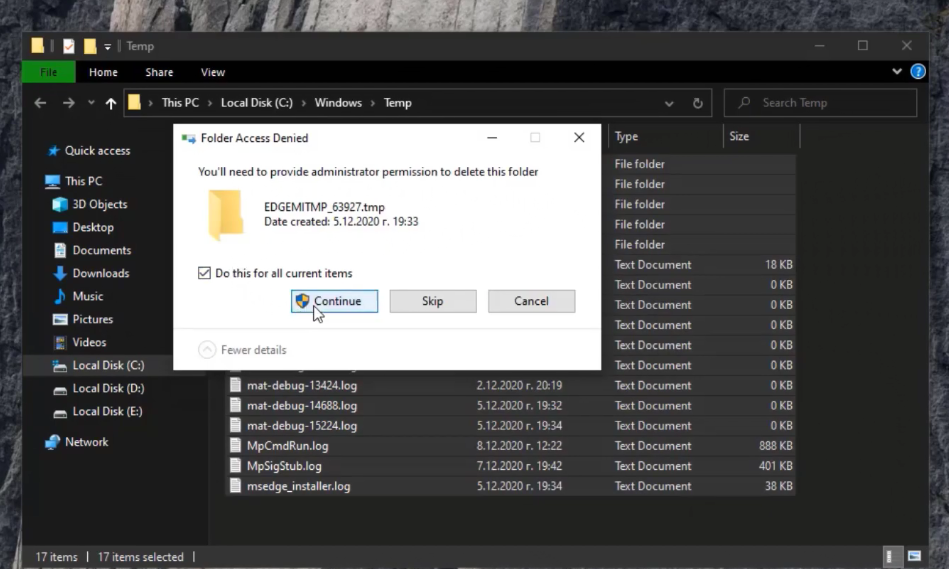 Open again the Run window and type "temp" but this time without the percentage. If you get a warning message that states that you don't have permission, just click Continue. You can delete everything in this folder, and then close it.
Go back to the "Run" window and type "prefetch" this time. Ignore the warning message that may show up. Select everything and delete it. If a warning informs you that some files are being used, skip them.
Clear cache associated with Microsoft Store
If you have any issues with your Microsoft store, such as not able to install apps or crashing when you launch it, here you will find out how to clear the cache associated with it. This should not in any way affect any of your installed applications.
First, right-click on the windows start menu and select "Run". Then type "wsreset" and hit the Enter key from the keyboard. Don't close the blank window that will show up – the cache should be deleting in the background. Wait for a couple of minutes until it closes on its own. When it is done, the Microsoft store should open.
In the video below you can see all how to do all of the steps in this article.