This article aims to show users how to remove Adware viruses from Chrome, Firefox, Internet Explorer and Safari, as well as their respective system. Here is an example: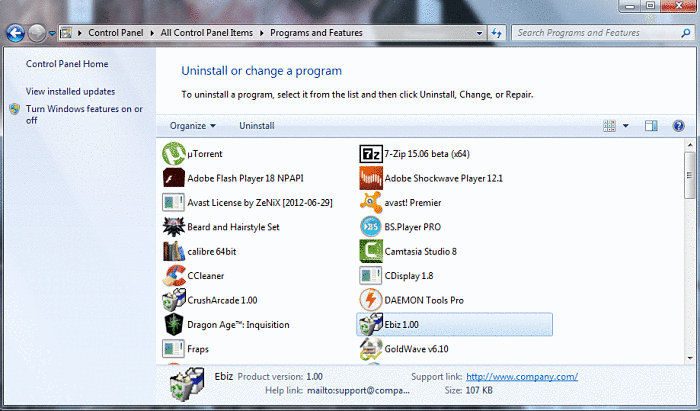 Adware is the generic name of a family of viruses that operates by injecting advertisements into your internet browser without your permission. Adware cannot be paused or turned off and it will continue to annoy you until you remove it. However, before you learn how to remove Adware you need to recognize how it works and also how it infects computers.
The golden rule about executable files
You need to remember that there need be no correlation between the name of an executable file and it's function. Once you run an executable file you are basically giving that file permission to change things in your computer as it sees fit. Since virus files and Adware especially nearly always come in the form of .exe files you should never run executable files that are not obtained from trustworthy sources.
Emails with attached files are one of the most common ways Adware viruses spread around the internet. The text of the email virus bombs can vary greatly, but the virus file is an executable file and that is a fact that never changes. People that spread viruses can put whatever name they want on these executable files – in fact it is very common to see Invoice.exe or maybe FinancialReport.exe or all other kinds of work-related files. It is also possible for double extensions to be used – Invoice.pdf.exe is again essentially an .exe file (only the final extension determines the type of file) and contains a virus.
Pay attention to the extensions of the files you are sent and never run files that end with .exe unless you are absolutely certain that the file is safe.
Bundled program installers are often dangerous
When you install a program it's possible that the installer of that program will try to install addition programs along the main one. In the case of legitimate software developers these extra programs should be trials and demos of other programs by the same developer. If you are dealing with a freeware program or with an installer for popular program that is obtained from an alternative source you might as well be installing an Adware virus on your computer.
At least this type of Adware infections can be easily prevented. Simply use the advanced installation option when prompted. It offers the same functionality as the default if you just press Next a couple of times, but in the meantime you also can see what else is getting installed and disallow it. We strongly recommend you block installation for extra programs you don't really need.
SUMMARY:
Remove Adware
Search Marquis is a high-profile hijacker – you might want to see if you're not infected with it as well.