IDShield
In a world where cybercrime is becoming an ever larger problem, identity theft is obviously a major issue as well. The internet has made this form of cybercrime exceptionally popular and easy for criminals. And therefore it is all the more important that we are able to protect our identities from being stolen or abused. Furthermore, it is also good to have solutions for when we have already fallen victim to such a crime.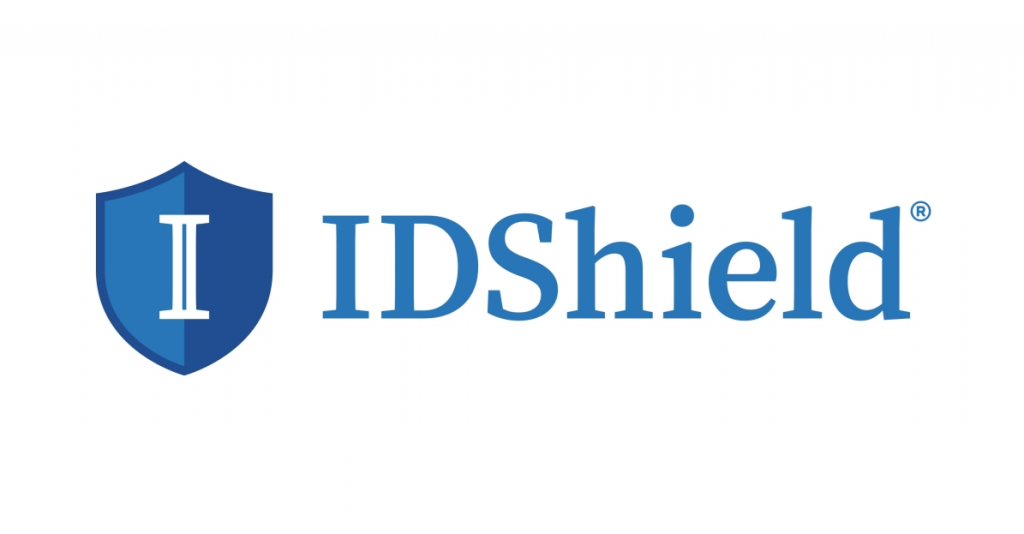 IDShield provides exactly such a solution. In fact, its main selling point is the ability to deal with identity theft that has already occurred with the help of a private investigator who works to restore your identity for you. The security software also has features aimed at preventing identity theft as well, but these are evidently not the primary focus of the manufacturing company.
So what exactly can IDShield help you with already after you've discovered that your identity has been stolen?
Pretty much the main service offered by this security solution is the restoration of your good name with credit agencies and other financial institutions. If your identity is stolen, this can directly impact your credit history. And as a result, your life can be completely changed for the worst. You can find yourself being denies loans, employment, unable to make large purchases like that of a car or a home, etc.
And now that after the coronavirus pandemic a lion's share of the global workforce has shifted to operating remotely, identity theft has never been a bigger issue. Cybercrime in 2020 in general has spiked dramatically, and so it's essential that we at least be acquainted with the tools available to properly address such issues.
Thus, IDShield offers users the opportunity to provide licensed private detectives with the power of attorney to restore their reputation and recover their identity. And yes, fraud intervention is certainly a very useful feature. But we would have also liked to see functionality geared towards preventing fraud as well. Before we dive deep into how IDShield works, here is a quick overview of the pros and cons of this security software that stood out to us the most.
PROS:

Assistance of professional, licensed PI's

Affordable price

CONS:

Website is difficult to understand

No real-time tracking
Prices
The price of IDShield is among its most attractive features. In fact, it turns out to be priced fairly lower than most of the competition, making it among the most affordable identity protection tools on the market. The main plan will set you back a total of $12.95 per month. And that plan comes with a $1 million worth of insurance protection in the event that you lose your money (including lost wages too) as a result of identity theft. The insurance is also set to cover your consultation fees and even credit monitoring via 1 credit bureau.
From then on you have the option to upgrade to the $17.95 per month plan, which will guarantee you credit monitoring through 3 different credit bureaus. And then finally, you can also opt for the family plan, which will set you back a total of $25.95 for one or $32.95 for three credit bureaus. In addition to that, you get coverage for yourself and a loved one, as well as for up to 10 of your children (dependent on you).
And whilst these prices are undoubtedly lower than what some of the most obvious competitors have to offer, there is no mention of an annual plan or subscription on the IDShield website, which could have been an even more affordable option.
Appearance & design
Before we actually get into describing the app and software itself, let's first mention a few things about the website.
Now, the developers have made an understandable attempt to educate users on what identity theft is and how cybercriminals can try to steal your identity. It explains the ways in which hackers can use your personal information to try and wreck your reputation, ruin your credit history and even commit crimes in your name, etc. And in truth, the more you know about these things, the better you should be able to protect yourself against any such potential instances.
However, when you're on the website itself, you may find it a little difficult to actually find all this information and read all that is provided. Furthermore, the wording on the site can be a bit vague and confusing.
But what's even more disappointing is that this applies to the description of the app's features as well. Hence, users and possible customers don't get the best presentation of the software they may be interested in purchasing.
Now as for the application itself, here IDShield lacks details in the explanations of what the different features do as well. There is a lot of emphasis on your credit score and too much information regarding what credit monitoring is. Instead, there should have been a more comprehensive guide for the available features. And unfortunately, this is the case in both the desktop and mobile (iPhone/Android) versions of the application.
What it does
Now as for the features and functions themselves, you may find that these are rather scarce in IDShield. One of them is the feature that is most heavily emphasized on and that we have already mentioned here more than just once: the opportunity to consult private investigators and have them recover your reputation and credit score on your behalf.
Then the other useful feature available from IDShield is the monitoring of credit bureaus for you to know where you stand. And if the app happens to detect any credit issues, it informs you about this immediately, so that you may address these issues accordingly as soon as possible. Of course, both of these features help deal with identity theft only after the crime has already taken place. And if you think you're tired of hearing about that in this review, then in the actual app you will also see multiple mentions of these features, which is a little odd to say the least.
Speaking of odd, the company also lists a feature related to social media monitoring, the wording of which can sound quite misleading. Instead of alerting users about instances in which their social media accounts have been hacked by someone, as one might assume, this feature merely checks that you don't post any offensive content.
On the bright side, however, there is a feature in IDShield that notifies you whenever someone is your personal information, such as your home address or phone number, for example. This is as a result of the software being able to monitor public court records and also instantly detect so-called pay day loan fraud. In addition to this, IDShield can even notify you if you a sex offender moves into your neighborhood. However, if that sex offender were trying to steal your identity, then the app would not be able to inform you about this.
To sum it up
In all honesty, it would appear that the only that makes IDShield stand out from the competition is its price. This particular app sells significantly below what most of its competitors ask for products that claim to do the same job if not an even better one.
And it's understandable, because the competition does in fact appear to have much more effective solutions to offer (check out Norton LifeLock for instance). After all, even the name of this program is rather deceptive in that it leads users to believe they'd be protecting their identity. In reality, however, all they are offered is the services of a private investigator to help clean up the mess after their identity has already been stolen and abused.
Of course, that is a useful service and one that can really be beneficial to any individual who's already suffered from the hands of cybercriminals. But we can all agree that it is far more preferable to actually prevent identity theft from happening than having to deal with the consequences, even if you do have a team of professionals to aid you.
With all things in mind, the main takeaway here is that IDShield is a tool mainly focused on protecting your credit. And as such, at comes at a bargain price, which is what makes it attractive to customers. But don't expect any real-time or preventative solutions to be provided against actual identity theft.