VPN services are becoming less of an extra and more of an essential part of our cyber security and browsing safety. With the instances and sheer number of types of cybercrime going through the roof, shielding our privacy and protecting ourselves against hackers has turned into an alarming issue that requires immediate attention.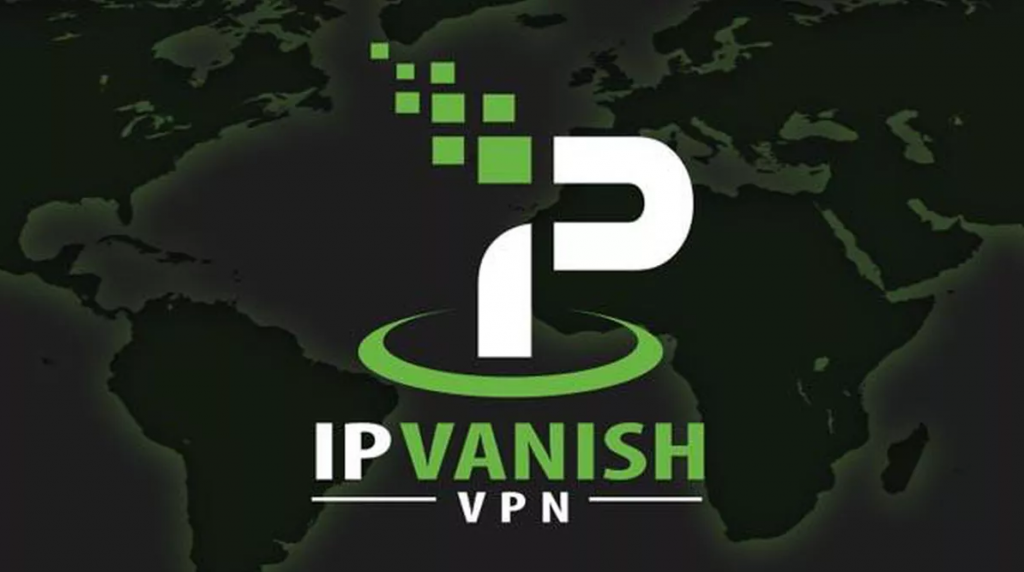 Thus, we have decided to make a series of reviews of popular VPN services out there to try and figure out which ones are genuinely worth investing in and which are best to avoid.
IPVanish is one particular product that caught our eye because it promises a very powerful performance and an impressive list of features. IPVanish is US-based with a fairly large network of over 40,000 shared IPs. There's also over 75 different locations to choose from.
And while that may not sound like a whole lot, the company emphasizes on that fact that it owns all of its servers, as opposed to renting them, which is very often the case in this industry. This means essentially that IPVanish has a great deal more control over how exactly these servers run and how the network is set up. It's also a sign of a high level of available resources, as well as expertise.
Another great thing about this VPN service is that it is available across a wide range of devices and operating systems. It supports Windows, Mac, Linux and Chromebooks, as well as Android and iOS devices. Better yet, the service can cover up to 10 devices simultaneously and they don't even have to be tied to the same person. A single account can cover your whole family and can therefore prove to save you a small fortune.
And if you ever run into any troubles, there's 24/7 support available via live chat and phone, which is certainly going the extra mile. Speaking of which, when you sign up for IPVanish, you also get a number of other benefits. For example, all plans come with 250GB SugarSync encrypted storage space, which is a very pleasant bonus to have.
PROS:

Working Windows kill switch

250GB of SugarSync storage included

Large variety of features

Unblocks Netflix

CONS:

Cannot unblock iPlayer

Apps aren't as user-friendly

Updates for apps aren't released very often

Doesn't support Bitcoin
Getting started
As mentioned, IPVanish is available across a variety of different platforms and you can find the respective tutorials for them on the developer's website. As for downloading the app itself, you can easily find the download links and you won't be required to use your login details for that either.
This brings us to the installation process, which for Mac and Windows users runs just like any other regular setup. And if you're downloading the app for your Android or iOS device, you will find those in the respective app stores. There are also manual setup tutorials for those users who wish to skip the official client.
Choosing a plan is pretty simple and straightforward, too, which we very much appreciate. There are only three plans available: a monthly plan, a 3-month plan and an annual subscription. Be aware that we have noticed a tendency in IPVanish to change their pricing relatively often, so depending on the point in time in which you are reading this, these prices may no longer be accurate. But at the time of writing at least, the prices are as follows:
Monthly plan: $10/ per month

3-month plan: $8.99/ per month

Annual plan: $6.49/ per month
There is no difference in the plans other than the price, and you are billed instantly for the whole subscription. Hence, for the quarterly and annual subscriptions, you pay directly for the entire period (i.e. 3 months or 1 year).
With that in mind, we should also point out that IPVanish doesn't come with a trial version, so testing options aren't exactly convenient. But there's a 30-day money back guarantee which is line with what most top VPN services offer and is still better than nothing.
All IPVanish users get to benefit from the 1500+ servers, and unlimited number of simultaneous connections and the aforementioned SugarSync storage and backup service. And by the way, if you do plan on using it, the subscription prices here are a real bargain, even if you were solely interested in SugarSync.
Payment options are limited to just credit cards and PayPal, although in the past IPVanish used to accept Bitcoin payments as well. That's no longer the case, unfortunately.
Logging & privacy
As is custom with VPN service providers, the website of IPVanish has a statement announcing their no-logging policy. As per this statement, the company does not record any of its users' activity, and the same thing is also confirmed in the fine print in IPVanish's privacy policy. So to state it clearly once again: IPVanish doesn't store any record of users' activity, traffic or connection data.
However, big companies such as NordVPN and TunnelBear have gone an extra step further to prove their words to customers. And to do this, they have allowed external companies to audit them and their systems, so you don't have to just take their word for their no-logging policies. So we can only hope that someday soon more companies will follow their example, including IPVanish as well.
But as for protecting your privacy from third parties, the company relies on the latest AES-256 encryption technologies, which is in line with industry standards. That also applies for the support of utmost secure protocols IKEv2 and OpenVPN.
In fact, IPVanish gives users a lot of control when it comes to configuring the OpenVPN setup. Namely, you have the opportunity to choose the OpenVPN port you want, as well as take advantage of the so-called 'Scramble OpenVPN Traffic' option that can decrease your chances of being blocked by anti-VPN regions.
In addition, there's a very capable kill switch for the Windows version of the client, along with DNS and IPv6 leak protection as extra protection layers. But there's added bonuses for other platforms, too, like the iOS app allows you to make lists of WiFi networks that the VPN should protect at all times. And indeed, all our leak tests confirmed that IPVanish really did a great job in protecting our identity.
Performance
As per our tests and those performed by others, IPVanish VPN has demonstrated consistently good download speeds in different locations. In fact, some even showed better results than most of the competition, which was a nice surprise.
For instance, the average speed on a 75Mbps test line in the Netherlands was about 68-69Mpbs. US download speeds averaged at around 220Mbps, which is more that decent and well beyond what you'd need for the majority of applications out there. So at least as far as speed goes, IPVanish demonstrated a very agreeable performance.
Windows client
The IPVanish client is a little different from most other VPN services, which you will notice immediately if you already have experience using this type of software. IPVanish certainly boasts a whole lot more functionalities than the competition. And therefore, it only makes sense that its client would look a little more complex.
It's nothing to worry about, though, as navigating it should become rather simple as soon as you've had enough time to familiarize yourself with all the included features.
Greeting you will be the Quick Connect panel, which comes with a Connect button that will reveal to you the protocol, server name, uploaded and downloaded data, as well as even the time connected. So that's a whole lot more detail than you will typically see elsewhere.
But if that amount of information seems unnecessary to you, then you can switch to a more traditional and simpler view. This will give you the typical list of countries to choose from – but with a few more extras still. Instead of simply having a regular dropdown menu, there is a variety of filtering and sorting options at your disposal here. For example, you can enter a keyword or you can choose to sort your locations by response or load time. There's even an option to add servers to your list of favorites.
Alternatively, you can make use of the map to select your desired country. And the view of it is surprisingly uncluttered. As you zoom in on a specific region, you will see more locations appear, adding to the convenience factor.
One thing to keep in mind with this client, though, is that the kill switch isn't enabled by default – you have to switch it on manually in Settings. And it passed all our tests with flying colors, never failing to notify us when the connection was lost.
Perhaps the only hitch we encountered with IPVanish is that it doesn't really update the app too often. For some of the versions of the app, it was months between updates, which seems like quite a lot. But even despite that, the product works fantastically well and hasn't really been able to disappoint on any other counts.
Android & iOS apps
You would think that the app for your smart devices would be far more simplified comparing to the desktop version, but that's not quite the case with IPVanish. Yes, the opening screen is quite simple and shows you your present IP and location with a list of locations to choose from.
For convenience purposes, the app does offer you locations based on the closest server. But you're free to override that selection and choose a specific country, city or server within a matter of just a few taps. And while the Android app doesn't have this option, the iOS version will allow you to create a Favorites list that's very simple to use.
And just as with the desktop client, both the iOS and Android versions of the app then display a bunch of stats with cool visuals. You can monitor things like the time connected, the new IP address and location, etc.
The Android app also boasts the same configurable options that make the desktop version stand out from the competition. Namely, there's the opportunity to choose where to make OpenVPN UDP or TCP connections, and even more ports to choose from than you get in the Windows client. And it also has an effective kill switch, which, unfortunately, the iOS app lacks.
On the bright side, though, as we briefly mentioned in the beginning of this review, the iOS app allows users to create whitelists and blacklists of wireless networks. This means that IPVanish can remember which networks it should protect and which it should trust as already safe. You can also add URL's that you would like the app to protect automatically as soon as visit them.
Then there's a handful of other neat extras, such as being able to use Siri in order to enable or disable the VPN whenever you choose. In addition, IPVanish now also supports Dark Mode, which is another plus.
Support
In the event that there are some system-wide issues with the VPN service, there's a System Status link that will inform you about it as soon as the issue is known. And there are plenty of support articles in the Help section of the application that do a pretty decent job in explaining certain problems, as well as describing the solutions for them.
But if you don't manage to find that information you're looking for, then all users can benefit from 24/7 support. There's a helpful live chat option, as well as even a phone number to dial. In both cases you get a fairly quick response that's straight to the point.
To sum it up
There are some minor issues in the IPVanish VPN, such as glitches here and there that would've perhaps been even more insignificant if there were more frequent updates. But all in all, it's certainly a product that packs a punch with a great design, an impressive arsenal of configurable features and powerful performance.