Last month, the latest update for the Windows 10 system was released. The update is known as Windows 10 2004 and Windows 10 20H1 and anybody with a Windows 10 machine can now install it on their computer. As with every new update for Windows, Windows 10 2004 has gone through a lengthy process of testing in order to ensure that there are as few flaws as possible in the new release. However, nothing can be perfect and neither is this Windows 10 update. Today, we will tell you about some of the most common problems users may encounter on their computer after they update their Windows OS to its latest version – the May 2020 one. Additionally, we will also try to provide you with some steps that may aid you in resolving the issues.
Compatibility issues between Conexant ISST drivers and Windows 10 2004
Since the release of the May 2020 update of Windows 10, a compatibility issue between the Windows and certain Conexant ISSTaudio driver versions has been detected by Microsoft and Synaptics. In some cases, during or after the installation of the May 2020 update, computers with Conexant ISST audio drivers would experience Blue Screen of Death errors or other stability problems. The names of the drivers affected by this error are Conexant ISST Audio and/or Conexant HDAudio Driver (you can find them under the Sound, video and game icon in the Device Manager of your computer. The Conexant driver versions affected by this problem appear to be ones that are lower than 7.231.3.0. and their filenames are from uci64a96.dll to uci64a231.dll.
In order to keep this problem from occurring on user's machines, Microsoft has issued a compatibility block for computers that have the affected drivers installed. The Windows 10 2004 will not be offered to those machines by Microsoft until the Conexant driver gets updated to a version that isn't affected by the error.
If you want to update your audio drivers, type device manager in the search bar below the Start Menu and open the first result. In the next window, expand the Sound, video and game icon and right-click on the icon of your sound device. Then, select Update driver software and choose whether you want Windows to automatically find and install the update or if you'd like to browser your computer for driver software for the update (if you go for the second option, you would have to previously had downloaded a driver update from the site of your soundcard's developer).


Currently, Synaptics and Microsoft are working towards a solution to this problem. In the meantime, users who have the problematic driver versions on their computers are not advised to try to manually update their Windows computers to the May 2020 version of the OS.
Error when trying to connect to multiple Bluetooth devices
Certain driver versions for Realtek Bluetooth radios and the May 2020 update for Windows 10 seem to also have compatibility issues, leading to inability of the computer to simultaneously connect to multiple Bluetooth devices. Connecting to a single device doesn't seem to be affected by the problem but if the user tries to pair with two or more devices, the computer isn't able to complete the action.
Again, to keep this issue from occurring on user's computers, Microsoft has taken measures to limit the distribution of the Windows 10 2004 update to computers that have the problematic driver versions installed on them.
At the moment, work is being done towards coming up with a solution by Microsoft and Realtek. Until the problem is resolved, you are advised against manually updating your Windows 10 OS if you have the affected Realtek drivers installed on your machine or else your computer may start experiencing this error.
ImeMode property to control error
Apps that use the ImeMode property to control for increasing typing efficiency for individual text fields might give errors and experience various issues after the installation of the Windows 10 2004 update. One example of a possible issue is that the input mode won't automatically switch to Hiragana or Kanji when needed.
Here is a possible temporary workaround for this issue until Microsoft comes up with a fix:
Open the

Start Menu

and go to

Settings

.

In the search box at the top, type

IME Settings

and then select the IME settings for your preferred language.

Go to

General

and enable the option labeled

Use previous version of Microsoft IME

.
Alternatively, you can simply resort to manually switching the input mode.
Blue Screen of Death when connecting or disconnecting devices to/from the Thunderbolt dock
On some machines that have been updated to Windows 10 2004, a Blue Screen of Death error could occur either when one connects or disconnects a device to/from the Thunderbolt dock. Once the error gets triggered, the computer would shut down, start again and display a Blue Screen with an error message on it.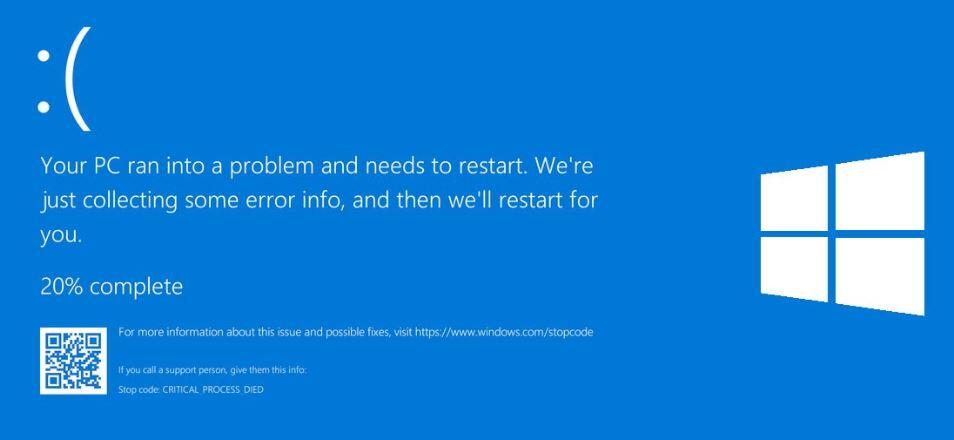 Apparently, the affected devices are ones that have Windows Hypervisor Platform disabled, Kernel DMA Protection enabled, and, of course, have at least one Thunderbolt dock.
Microsoft has issued a compatibility hold for devices that could be affected by this issue until there is a temporary solution to the problem.
Such a solution is currently in the works but until then, users are advised to refrain from trying to manually update their computer to the Windows 10 2004 version if their computers' settings could potentially cause such a crash.
If you want to find out if your Windows Hypervisor Platform is disabled, open the Start Menu and, in the search box, type turn windows features on or off. Now open the first item and locate the Windows Hypervisor Platform setting – if it isn't checked, then it means that it's disabled.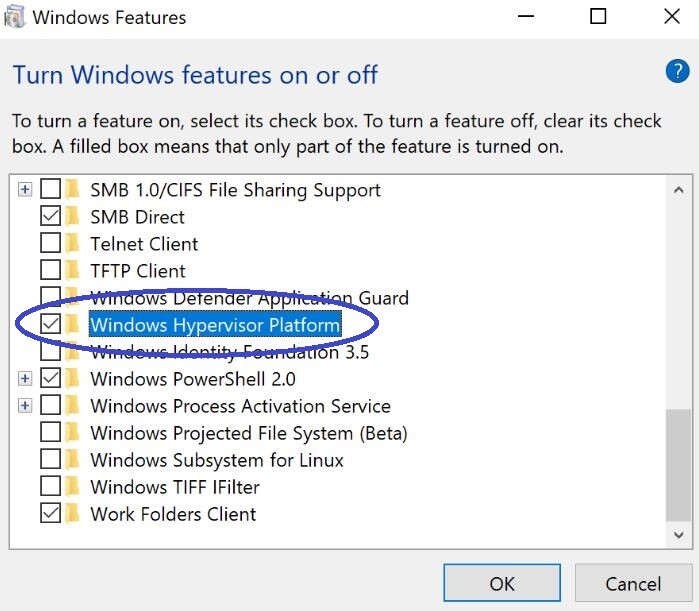 To see if Kernel DMA Protection is enabled on your computer, go to Start Menu and type MSINFO32.exe. Open the first icon that shows in the search results and, i the right panel, find the entry for Kernel DMA Protection – if it says "On" then it means that the protection it is enabled.


Final Notes
These were some of the main problems Windows 10 users seem to encounter after installing the Windows 10 2004 update on their computers. As you can see, with most of these issues, the preferable course of action is to simply prevent them by holding off the update of your Windows 10 if your computer seems to be predisposed to the issues we mentioned. Needless to say, Microsoft is working hard to take care of these complications and once they have been dealt with, the compatibility block would be lifted, and it will be safe to update your OS.