Our first article on common issues with Windows 10's latest update (Windows 10 2004/20H1) seems to have omitted some of the potential problems that one could face once they update their PC's Windows 10. Therefore, today we will delve deeper into the different problems that might occur after installing the latest Windows 10 update. We will also do our best to give you some tips on how to fix the problems or, at the very least, how to avoid them until a permanent fix is issued by Microsoft.
Sudden restarts on computers using Always On, Always Connected
This problem seems to be only experienced on computers that use the Always On, Always Connected technology that focuses on providing more efficiency to the way a computer's processor is being utilized. If you are using a machine that has two or more network adapters capable of employing the Always On, Always Connected feature (Microsoft Surface Laptop 3, Microsoft Surface Pro 7 are examples of such computers), there are likely to be compatibility issues that cause the computer to suddenly power down and restart. Blue Screen of Death errors are also a possibility.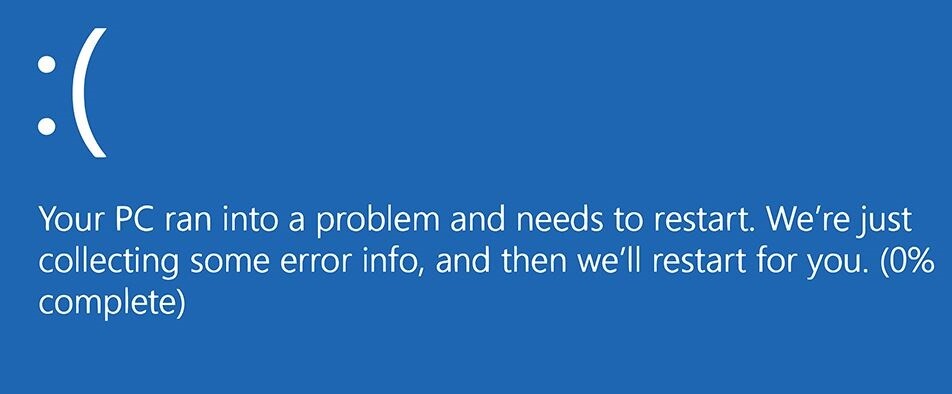 The advisable course of action here if you are using such a computer is to hold off the update to Windows 10 20H1. Microsoft has already imposed a compatibility hold towards computers that could be predisposed to such problems after installing the update and so those systems won't automatically try to update. However, users could still install the update manually – something that isn't advised for obvious reasons.
Loss of mouse input on games that use GameInput Redistributable
More compatibility issues seem to be causing certain games to lose mouse input. In other words, the mouse stops working during playtime or mouse input is simply lacking on the particular game. PC games that seem to have this problem are ones that use the GameInput Redistributable feature. GameInput Redistributable is a software developed by Microsoft and installed alongside certain PC games. Most users don't know when it gets installed on their computer because it is bundled with different games and typically hidden under their Custom setup settings.
If you want to check if you have this software on your computer, type uninstall a program in the search bar under the Start Menu and open the first result. Now look through the list of programs and see if GameInput Redistributable is available there. If you find it in the list, you can try uninstalling it but know that this may potentially affect the way some of your games run. Still, it could be a possible workaround the loss of mouse input problem but we cannot guarantee that it will work.


Similarly to the previous issue, a compatibility hold has been issued by Microsoft on computers running on Windows 10 that have GameInput Redistributable installed. Needless to say, it is best to refrain from updating your Windows OS before a permanent fix is developed by Microsoft.
Nvidia drivers compatibility issues
Another detected compatibility problem that could potentially lead to system crashes and different errors on Windows 10 computers that have the 20H1 update installed is one related to Nvidia drivers, particularly, older ones. The Nvidia driver versions that seem to be affected by this problem are those lower than 358.00.
If your computer has not yet been updated to Windows 10 20H1, it is a good idea to not update until the incompatibility problem has been fixed by Microsoft and Nvidia. The compatibility block issued on computers with affected drivers will prevent Windows from automatically installing the 20H1 update.
If your PC already has the 20H1 Windows 10 update installed and you are getting errors and BSOD (Blue Screen of Death) crashes because of older Nvidia drivers, a possible fix would be to update your drivers. You can do that by first typing device manager in the search box of your Start Menu. After this, open the first result and expand the icon labeled Display Adapters. Next, right-click on the icon with the name of your Nvidia GPU and select Update Driver Software. In the next dialog window, you will be asked whether you want Windows to automatically find driver software online and install it or you'd rather browser your own computer for driver software. We suggest you go for the first option. However, if for some reason this fails, go to Nvidia's official site and manually download the latest driver or your GPU. Then go back to the Update Driver Software screen and go for the second option, navigating to the directory where you've downloaded the Nvidia update.


Important Note:

This short guide on how to update your Nvidia driver can be applied to the driver of any other device on your computer. Windows 10 20H1 seems to be causing a lot of compatibility issues related to older drivers on the affected computers so even if the update of your Nvidia GPU driver didn't fi the problem,

it would be a good idea to try updating your other drivers to see if this helps.

For more information on which drivers could be causing compatibility problems after the Windows 10 update, we suggest that you visit our previous article on

common issues with the latest Windows 10 Update

.
Windows features that are no longer there after the update
If you've noticed that certain Windows 10 features that used to be available on your computer are no longer there after the update, know that this, for better or for worse, is actually deliberate and not any sort of an update bug. However, on the plus side, the features that have been removed from Windows 10 with its latest updates are primarily obsolete and rarely-used ones that needed to go in order to make Windows 10 a more effective and efficient OS.
Final Notes
If your computer's Windows 10 OS was recently updated to the 20H1 version of Windows 10 and you are experiencing issues like the ones mentioned in this article but cannot find the exact cause of the problem, try checking out our other article on this topic. Also, as we mentioned, updating your drivers should more often than not fix the problem since it seems that most of these incompatibility problems are coming from outdated drivers still in use on the users' computers.
If your Windows 10 update-related problem isn't an issue after the installation of the update but rather during the installation process itself, our article on common Windows 10 20H1 update installation problems would hopefully help you pinpoint the problem and overcome it.