LTHD
If the screen of your Android device (be it a smartphone, a tablet or something else) has recently started to get flooded with obnoxious adverts, pop-up messages and banners and if your browser has had some unwanted modifications made to it (such as changes to the search engine tool or the new-tab page and the homepage), then you most probably have a browser hijacker like LTHD on your device. Hijackers such as LTHD, Masterhost.space, Gestyy.com are relatively harmless pieces of software but are still regarded as undesirable due to their tendency to spam the user with ads, trigger page-redirects in the browser or impose unwanted and unauthorized modifications to the browsing app (Chrome, Firefox, Opera or any other browsing app could get affected).
Because of all this, most users who come to experience the effects that such an unpleasant and irritating software component could have on their devices are more than willing to get rid of the pesky hijacker.
The LTHD Malware
Here, in this current article, we will be focusing on the LTHD malware since it's one of the newer and one of the more widespread representatives of this software group. Just like most other hijackers, the LTHD malware tends to be quite irritating and it might also be difficult to get rid of it if you don't know what you are looking for. In most cases, hijackers do not come as separate pieces of software but rather as a part of another app.
In some cases, they might even get added to an application that had already been installed on your device after the installation of a new automatic update which can make it somewhat difficult to find the exact cause of the disturbance. That is why, we have provided our readers with an easy-to-use guide where you can find information on how to locate and eliminate the LTHD hijacker and the app that it might have been attached to from your device.
The LTHD App
We must point out here that the LTHD app is not some nasty Trojan Horse or Ransomware infection and it is unlikely to cause any actual harm on its own. However, it's still best if you remove the LTHD app and keep your device clean henceforth as the nagging ads themselves might sometimes prove to be hazardous. The best way to avoid hijackers in the future is to only use reliable software sources for your new apps and only download quality software from those sources.
Remove LTHD Malware
If you have an Android virus, continue with the guide below.
If you have an iPhone virus, please use our iPhone Virus Removal guide.
If you have a Mac virus, please use our How to remove Ads on Mac guide.
If you have a Windows virus, please use our Windows Virus Removal guide.

Whether you use the default "Internet" App for browsing or a different browser like Chrome you need to go to:
Settings/More/Application Manager/All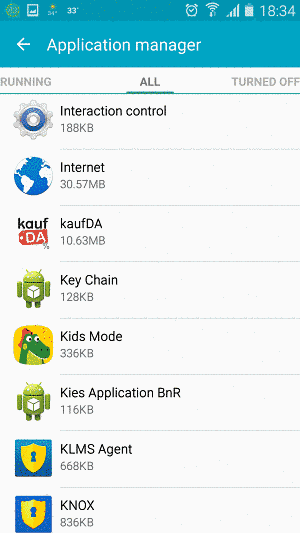 Locate the Browser/App in question and tap on it.

Now the method is effectively the same for users using both "Internet" and Chrome/Other Browsers, yet for more clarity we have provided instructions for both:
For "Internet" Browser Users:
Tap the Force Stop button.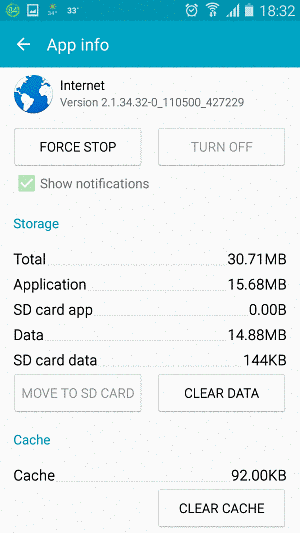 Now tap the Clear Data and Clear Cache Buttons.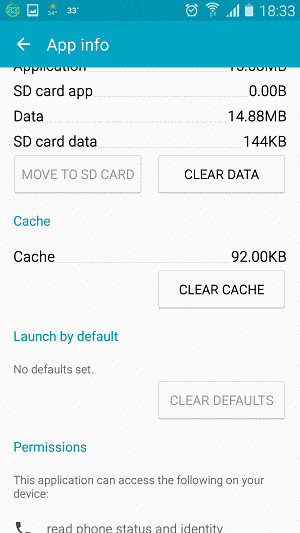 For Google Chrome Users:
Click on Force Stop.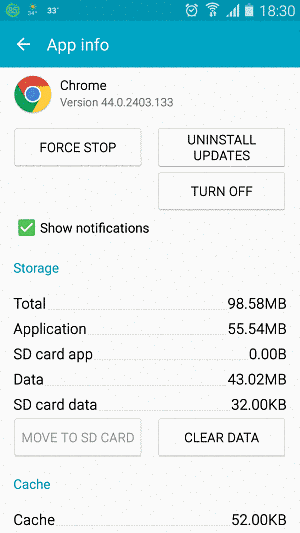 Then click on Clear Data and Clear Cache.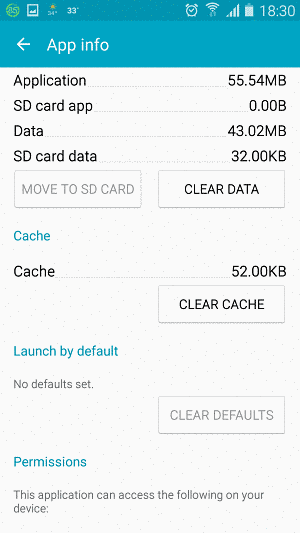 Restart your Browser. It might be a good idea to Reboot your Android device, just in case.

If you are still seeing Ads in your browser, it is likely they are generated by the websites you visit and there is nothing you can do about it.
However, if you are seeing Adverts outside of your internet browser, then one of your installed Apps contains the problematic Adware. In this case you need to take a look at this guide.

Did we help you? Please, consider helping us by spreading the word!