In times like the ones we're living in now, when cybercrime is becoming more and more popular by the day, security should be our top priority as users. Coupled with the fact that cybercriminals are developing ever more sophisticated means by which to take advantage of their unsuspecting victims, the issue of privacy breaches and how to prevent them is something that more and more people are becoming concerned with. And rightfully so.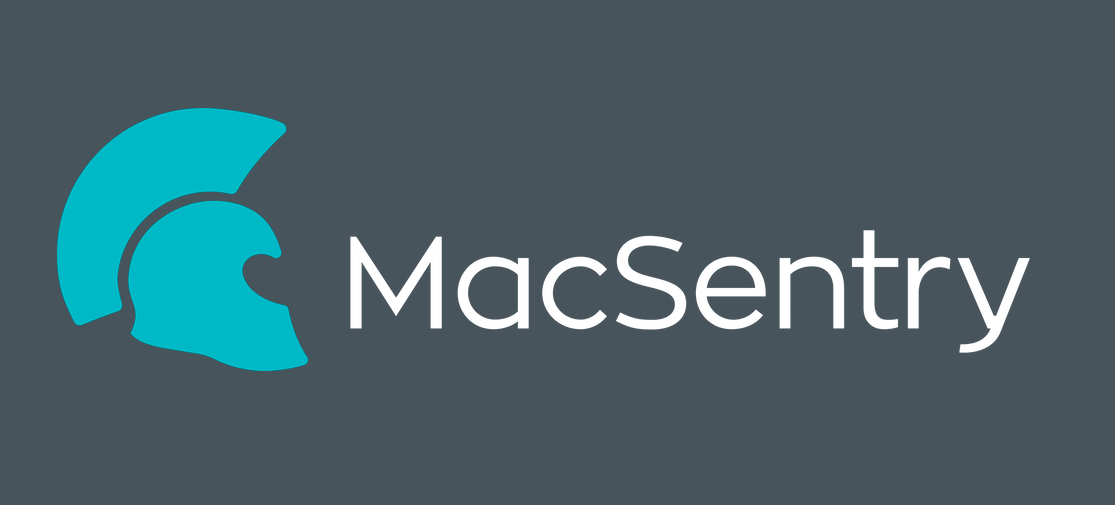 Hence, a lot of user interest has been geared towards VPN services, among other security software solutions. VPN's are essentially designed to protect one's privacy. And if you are someone who often resorts to using public networks or is in any other way at higher risk of exposure to hackers, cybercriminals or other sets of prying eyes, then a VPN is an absolute must-have.
Hence, we have decided to review several of these services and today our focus is on a VPN offered by MacSentry. Although it is mainly aimed at Apple product users (i.e. Mac computers, iPhones and iPads), it isn't restricted to only these types of products. In other words, it can be used across different operating systems and devices, including Windows computers and Android smartphones and tablets. As a matter of fact, according the manual, the software is also compatible with Linux and Fire TV Stick, among others.
Right off the bat we would like to point out that the network of MacSentry is quite humble, with only 31 locations total, 4 of which are in the US and the rest are scattered around the world. Most of these are located in Europe, but the app's servers also offer locations in South Africa, Dubai, Hon Kong, Japan and Australia.
MacSentry's VPN supports up to 5 connections at the same time and it permits P2P on all servers. In addition, there's a network lock, along with a kill switch (only for Macs) designed to prevent any data leaks. So basically you get all the most basic features that you would expect from a VPN package.
There's 24/7 support available if you happen to have any issues with the service. But keep in mind that there's no live chat like with some of the other products out there and it's email only.
And if you happen to be using a Mac computer, then you get additional perks out of this product. In fact, you basically get a three-in-one, with a drive cleaning tool, a battery status application, as well as a network connection monitor. Plus, we were quite surprised to find that the prices are very agreeable. The monthly subscription, being the most expensive, will set you back $10. But a 6-month subscription drops the price down to just $5 per month, whereas an annual plan will lower it further down to just $3.58. There's a flexible range of payment methods accepted, too, including PayPal and Bitcoin.
On the flipside, though, there's no free version or even a trial available. Instead, the company offers a 7-day money-back guarantee – no questions asked. But comparing to some of the competitors out there who offer up to 30 days, that's not too impressive either.
PROS:

Affordable annual subscription

P2P Support

Accept Bitcoin as payment method

Good kill switch for Mac

CONS:

Network is small

Client for Windows is of much lower quality

Disappointing performance in certain locations
Getting started
Signing up for the MacSentry VPN is fairly straightforward, much like with most other products of this type. After you have selected your place, choose your preferred payment method and just fill in the information in the respective fields.
Then downloading and installing the client will, of course, be easiest if you are using an Apple device (Mac, iPad or iPhone). But, as mentioned earlier, there are versions of the software available for other platforms as well, including Windows and Android. It's slightly more of a hassle to complete the setup on those devices, though, but nothing that you won't be able to figure out on your own.
Privacy
With VPN services, there's usually always a big fat disclaimer somewhere saying that the company has a no logging policy or similar phrasing of the same concept. And given the nature of this service, it's in a sense expected that this be the case.
However, as we have found on more than one occasion, these statements don't always prove to be true. There's a disclaimer like this on the homepage of the MacSentry website, too.
But that wasn't enough to satisfy us, so we decided to look a little deeper and headed over to the privacy policy. There we came across a point where it said that, in fact, MacSentry does collect some data, such as your username and internal IP. And the other information they gather is more for statistical purposes, such as session length and amount of transferred data.
However, they go on further to say that the collected data is not retained and is deleted as soon as the user disconnects. And they also assure that no session or activity logging takes places either. But, alas, there's no public audit that would be able to serve as actual proof of the same.
Apps
The Windows client of MacSentry's VPN service is pretty straightforward to user-friendly so you should be able to navigate it with ease. Once you open it, you will have to log in and then select a location from those available in the list.
There's also a map there where you can zoom in to check and see where a specific location is. But it's very basic and doesn't have much to offer in terms or design or animations or anything of the sort. And not that's not the only place where the Windows client lacks extras. The whole thing is pretty much stripped down to its basics. There is no server ping time displayed, there are no favorites options. There are even no load figures! Just a very clean interface where you don't have to learn anything new either. Simply choose your location and click to connect – that's it.
After a little while, however, we did run into some issues with the Windows version of MacSentry's VPN. Namely, at some point it stopped being able to make a connection. Restarting the app did nothing to solve the issue, and we were only able to fix it by rebooting the computer. Not that it's a huge deal, but it's certainly unnecessary and users shouldn't have to resort to it – especially not with a paid product.
The good news is that there are now desktop notifications available with the latest version of MacSentry's VPN (was not the case before). So you will always be made aware whenever the app connects or disconnects. This is important, because the Windows version doesn't have a kill switch in the event that the VPN fails.
If you head over to Settings, you will find that it's also a very basic panel offering a total of only 3 options. These are to launch the client when you start your machine, to hide MacSentry's button in the taskbar and to select the desired protocol.
And as for the Mac app, the client isn't much different from that for Windows. The only real difference is that it benefits from a kill switch – one that actually works, too.
Performance
We tried unblocking several websites, which is part of how you test any VPN service. And the results weren't at all impressive, not unlike most of what we had seen so far. Specifically streaming services like Amazon Prime and US Netflix were impossible to access and that was majorly disappointing.
But by the very least, the speeds were very decent. UK speeds, for instance, did very well as 60Mbps, and the US averaged at around 40Mbps. These are certainly not groundbreaking results, but they are more than enough to complete several tasks.
Tests that were run from a European data center, on the other hand, came back much more encouraging. Speeds reached up to a whopping 180-190Mpbs. In addition to that positive note MacSentry passed the leaks tests with flying colors, too. The product proved to successfully block DNA leaks thanks to its correct setup of OpenVPN and it didn't fail us once.
To sum it up
Despite having ended this review on a good note, that can't make up for all the problems we ran into before that. Perhaps the most disappointing thing was the lack of any extra functionality or features. Of course, the connection issues with the Windows version of the app were about just as underwhelming. But even if you choose to focus solely on the Apple version, there are still far better options available.