Mozilla has officially announced that its VPN service is now accessible in six countries worldwide, including the US, Canada, and the UK for users on Windows and Android devices.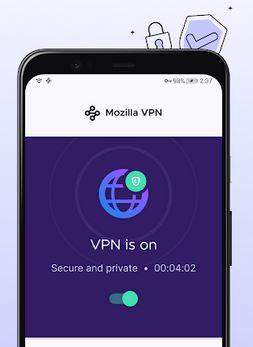 The company has confirmed this on Wednesday. The service sells for $4.99 a month, and much like other VPN providers, is intended to improve the privacy and protection of your web surfing. It provides you with device-level encryption and no bandwidth restrictions. You have access to 280 servers in more than 30 countries and can connect up to 5 devices. This announcement isn't a surprise because, in a blog post from last month, Mozilla already informed about its intentions to rebrand Firefox Private Network to Mozilla VPN.
As part of the move, the company markets its VPN as superior and claims that its service has several major advantages over its competitors. One of them says that Mozilla's VPN can offer faster and smoother web browsing experience. This is explained with the usage of an advanced WireGuard protocol that has less than a third of the length of a standard VPN service provider's code and a strong encryption. The company also backs on the reputation of its Firefox browser that is focused on privacy and claims that it gathers only the details required to operate its service and does not keep track of user data logs.
The announcement of VPN's service launch includes pilot experiments in the U.S., including tests with a VPN extension specifically built into the Firefox browser. Last month, Mozilla revealed that it will be testing its service and will ask users to pay only $2.99 a month for an unlimited usage of the extension that is configured to hide your traffic traces within the browser.
Aside from making its VPN service available in the United States, UK and Canada, the company seeks to expand in Singapore, New Zealand and Malaysia, as well as several more countries by the end of this year. Users of iOS should also expect Mozilla's VPN availability anytime soon but as of now, it is launched only on Windows and Android.