Lately, many users have reported that after switching to Windows 10 their sound stopped working for no apparent reason. This is one of the many minor quirks of the newly released OS and, as with most of them, can usually be fixed without much effort. The reasons for this issue may vary, but in most cases it should have something to do with your sound drivers and/or sound card. In this article we will give you several possible ways to fix your sound and hopefully one of them will help you with restoring sound to your Windows 10.

No sound after Windows 10 update – possible issues and solutions
Note that most problems that result in no sound after Windows 10 update are related to old Windows settings interfering with the new windows installation. However, in many cases the problem can also be trivial and not at all related to the recent windows installation. Before you do anything else, make sure that you've tried everything that you'd normally do if you don't get any sounds. Stuff like increasing volume level and checking is sound is not muted in the controls. Also check for any unplugged cables to the sound device you are using, or if these cables are all plugged in the correct sockets. If everything appears OK and you still don't get any sound from your PC, go through with the below listed possible ways to fix it.
Altering the bit-rate
The first fix, that we advise you to try out, is to change the bit-rate of your sound device. In order to do so firstly right-click on the sound icon in the lower-right corner of your screen and select Playback Devices.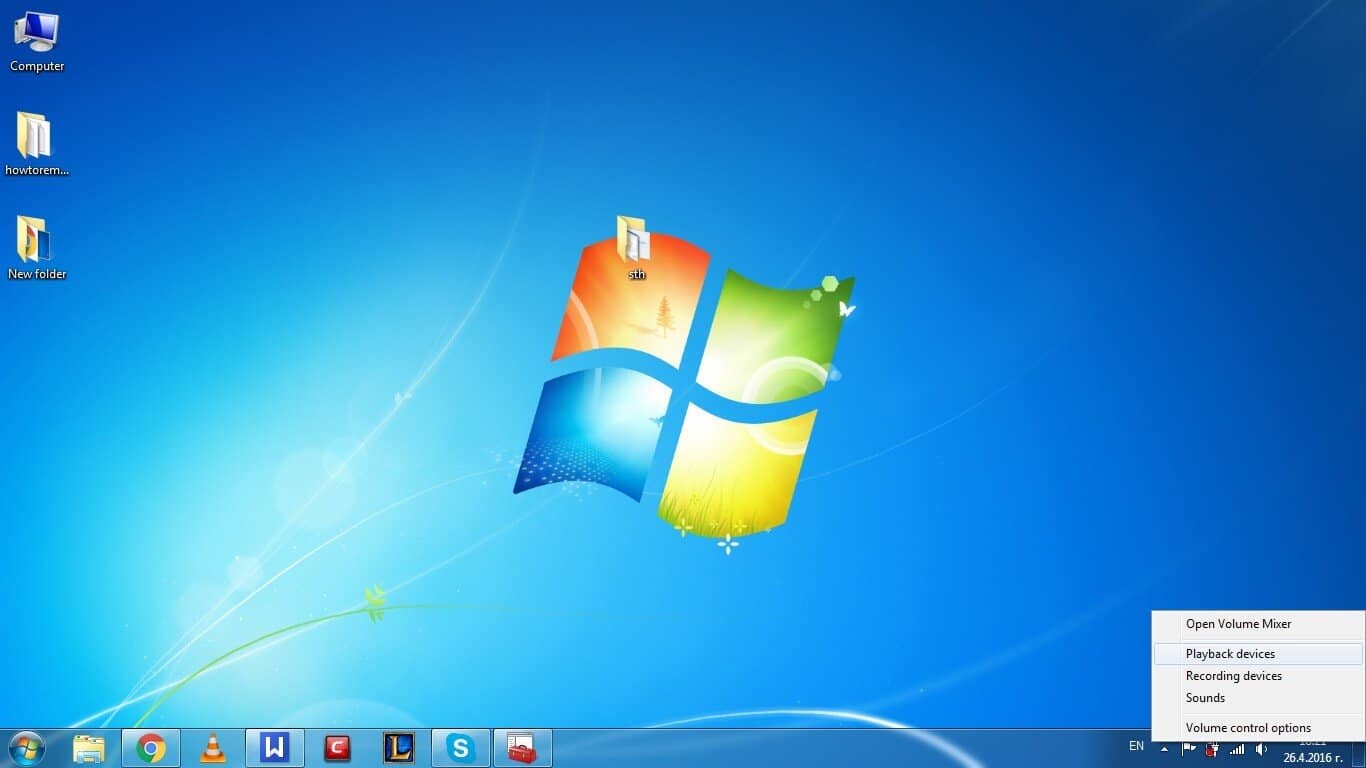 Next, double-click on the current sound device, that is currently being used and in the resulting window go to the tab labeled Advanced.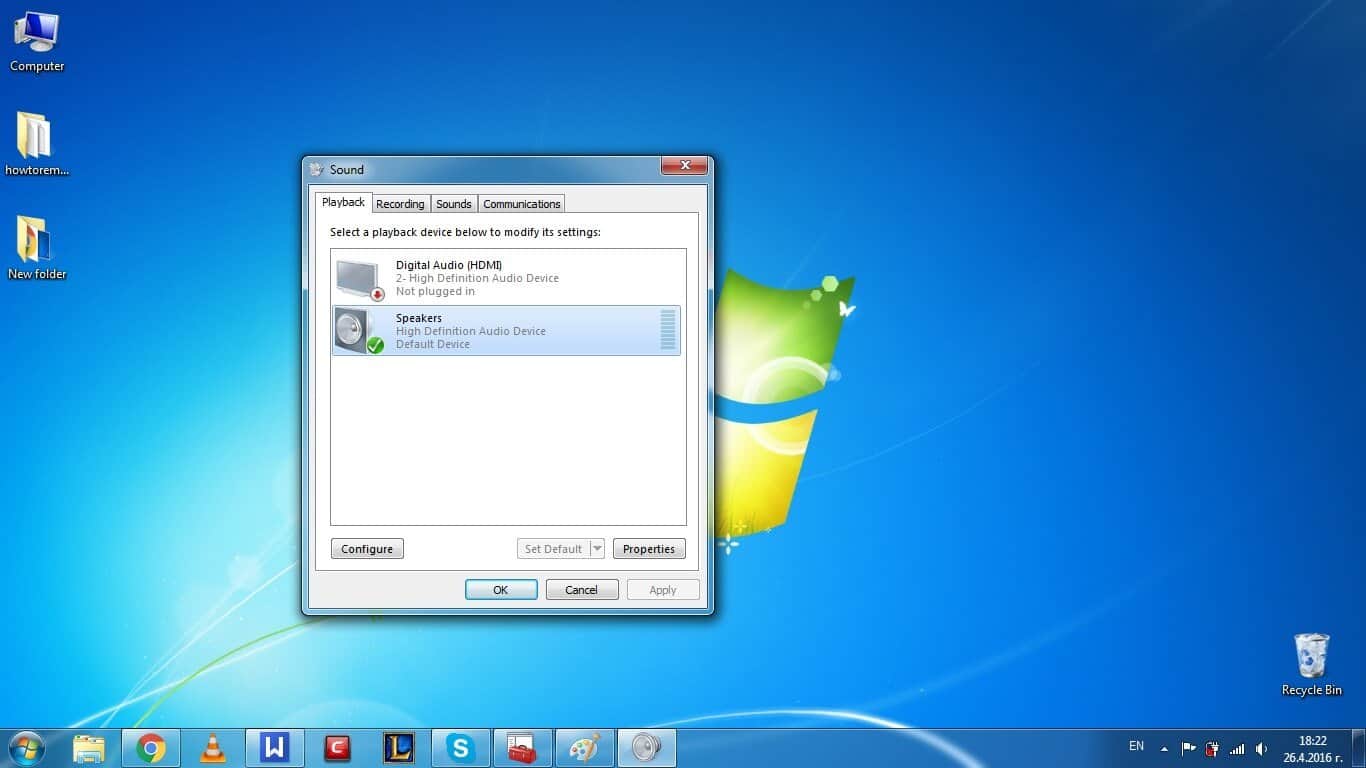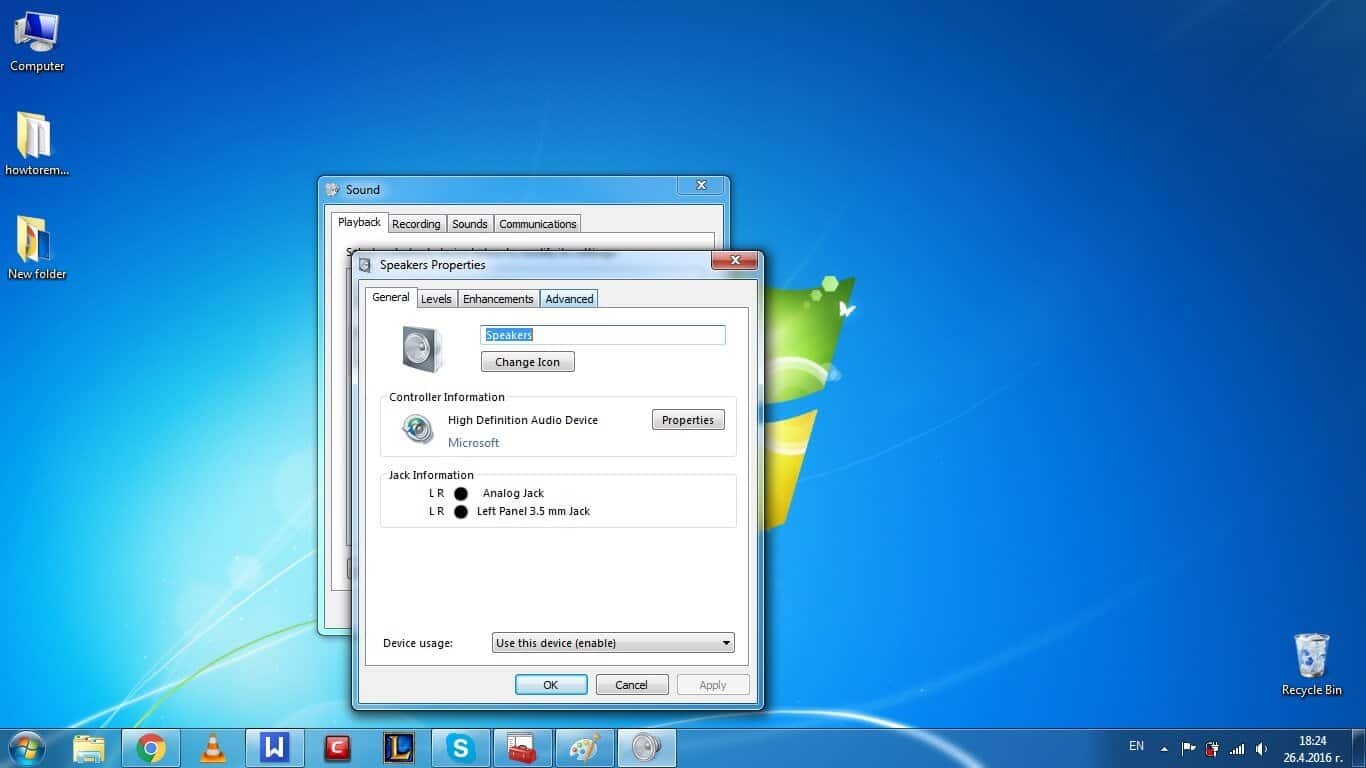 In there, change the bit rate to either 24bit/44100 Hz or 24bit/192000Hz.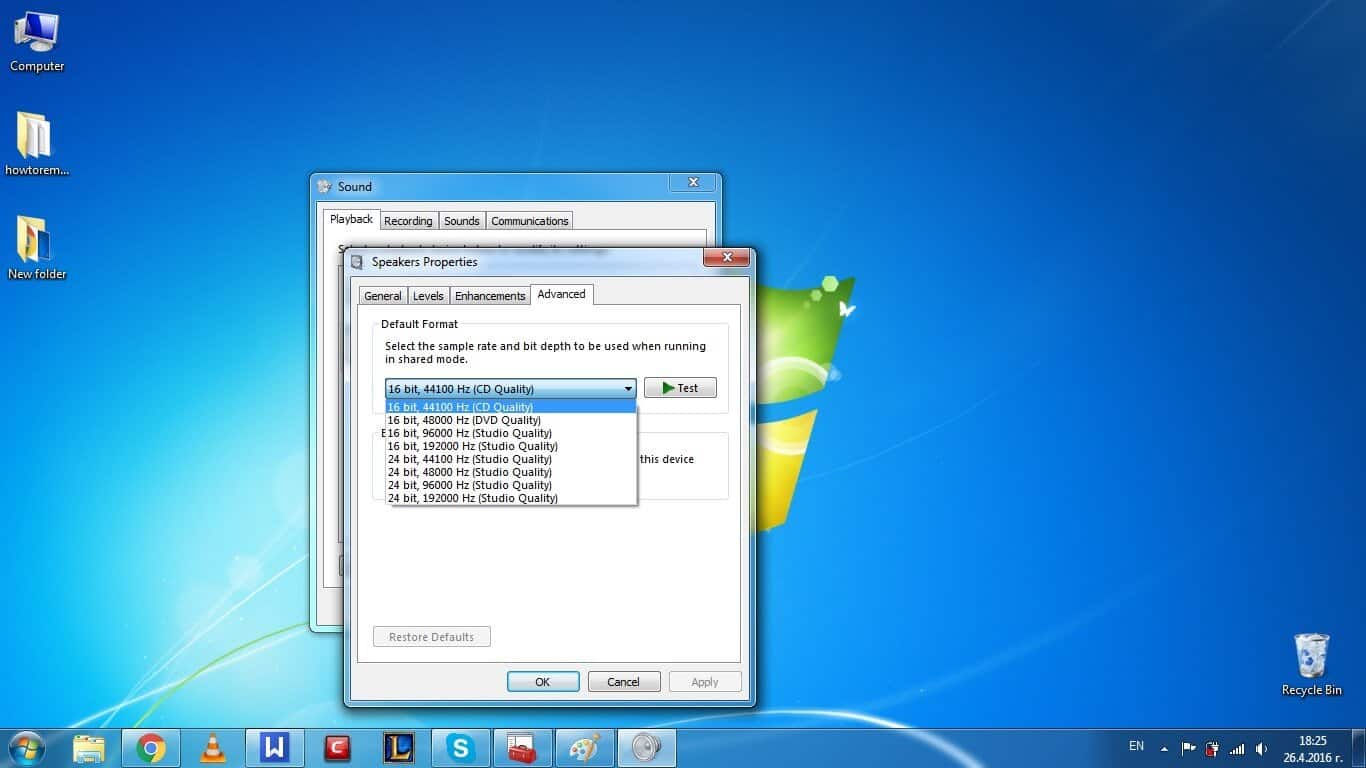 If altering the bit rate settings doesn't restore your sound, continue to our next suggestions on how to fix that issue.
Using the device manager – reinstalling drivers

For the next possible fix, you will need to open your start menu and in the search field type Device manager. Click on the first of the search results.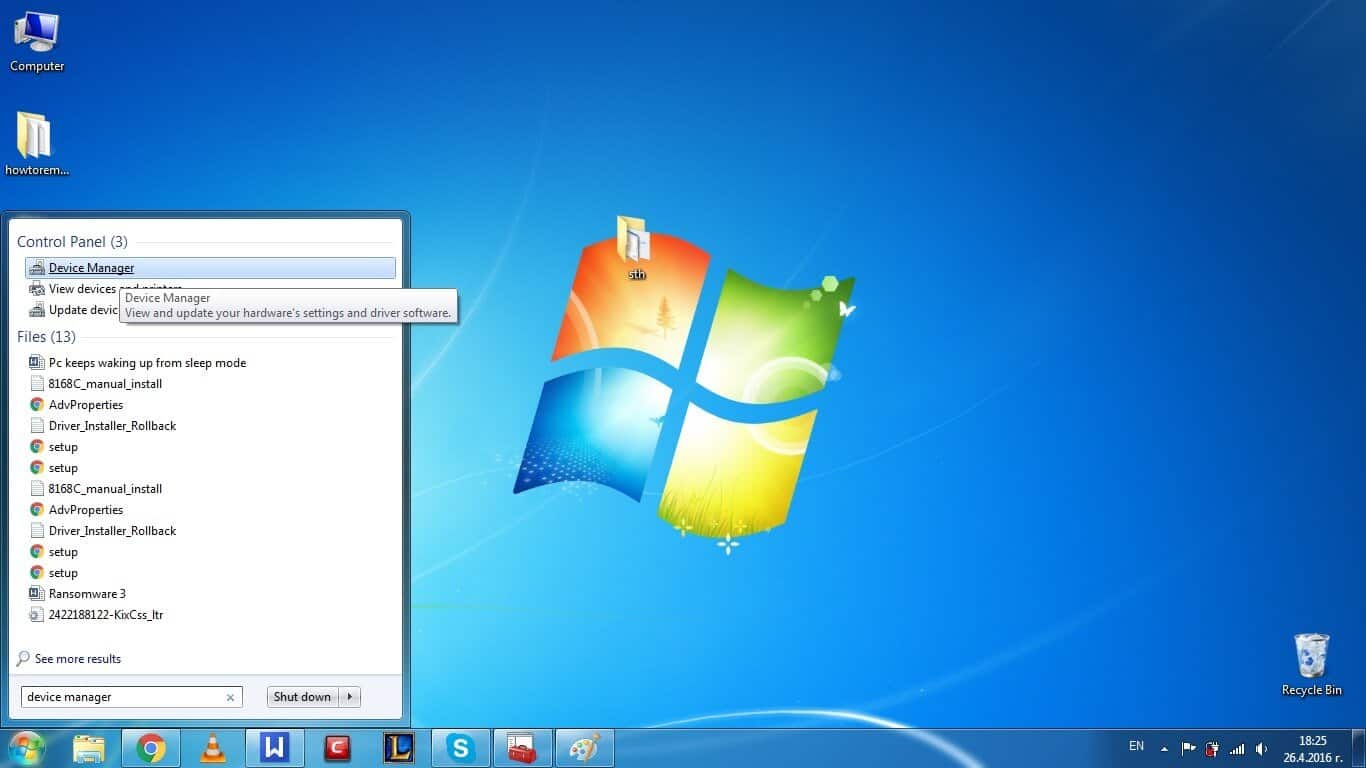 A new window will open with all the devices listen in it. Click on the arrow next to Sound, video and game controllers. Then select your driver and double click on it. In the resulting window go to the Driver section and click on update driver. If the sound problem was caused by an outdated driver, this should be able to fix it. (I am using the generic Windows audio driver and that's why it is labeled High Definition Audio Device, if you are using a more advanced driver, there could be a different name displayed)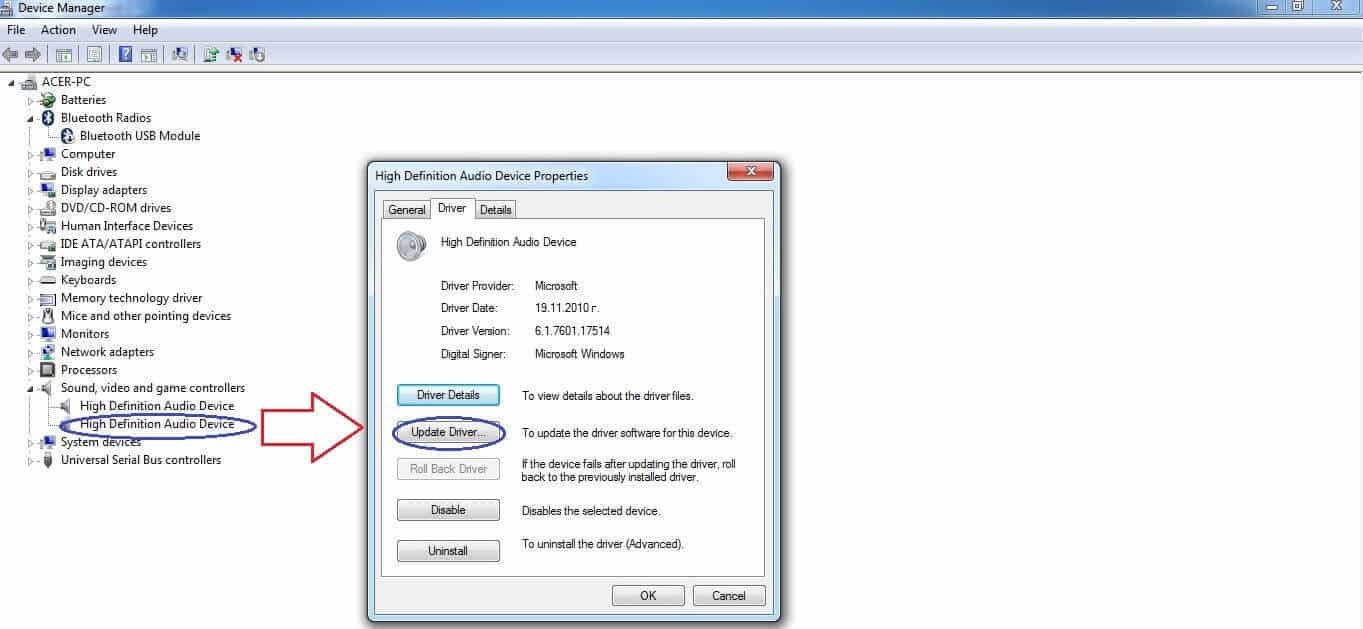 However, it is possible that Windows may not be able to find a new driver version on its own. Should this happen, you will have to proceed to reinstalling the driver manually.

In order to reinstall your driver you have to simply go back to your device manager, right-click on your sound driver and select Uninstall. After that, restart your PC and once it boots-up again, Windows should attempt to install back your sound driver, hopefully restoring your sound in the process. If this doesn't happen automatically, go to your audio driver and again right-click on it. Then select Scan for hardware changes. This should check and install the latest version of that driver.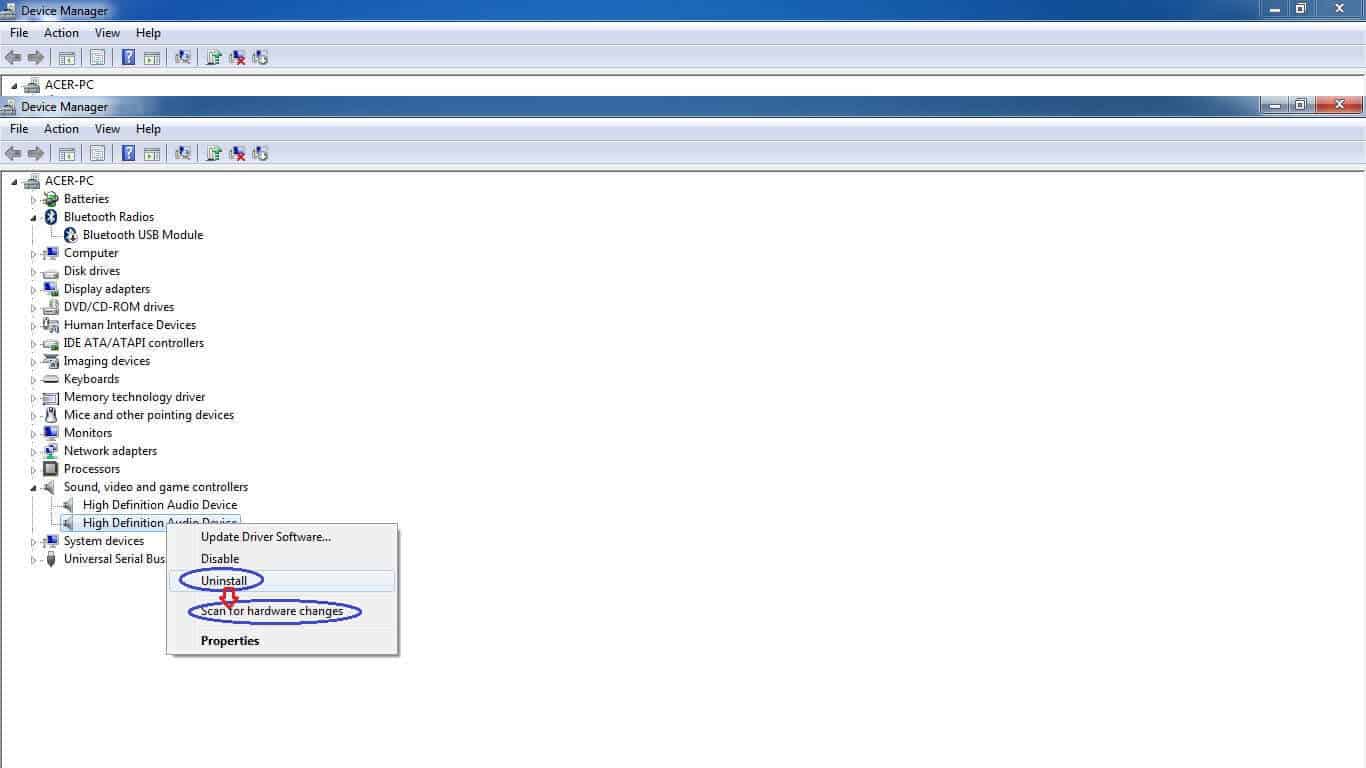 If that doesn't work, you may have to use the generic sound driver, that comes with Windows. In order to do that you will have to yet again go to the Device manager and once again uninstall your current driver. Then right-click on High Definition Audio Device and select Update Driver Software and then click on Browse my computer for driver software.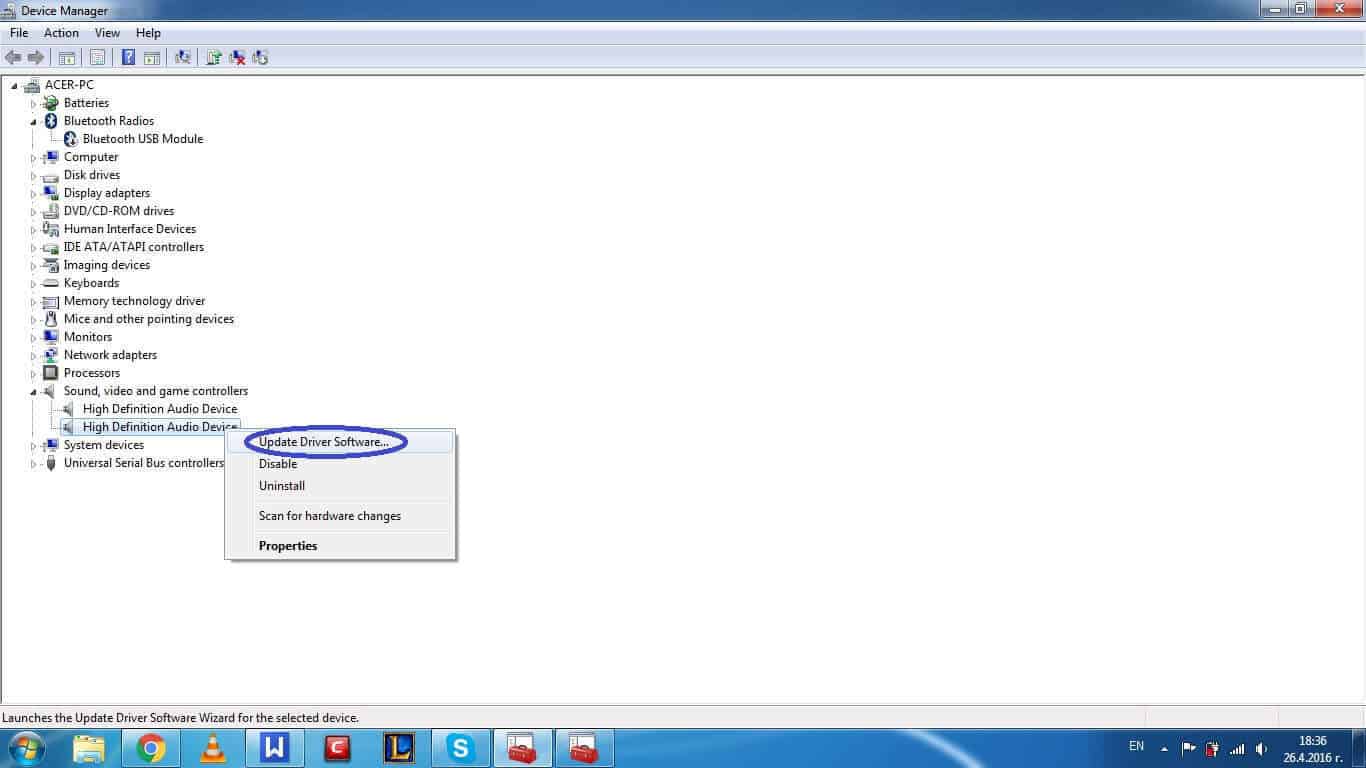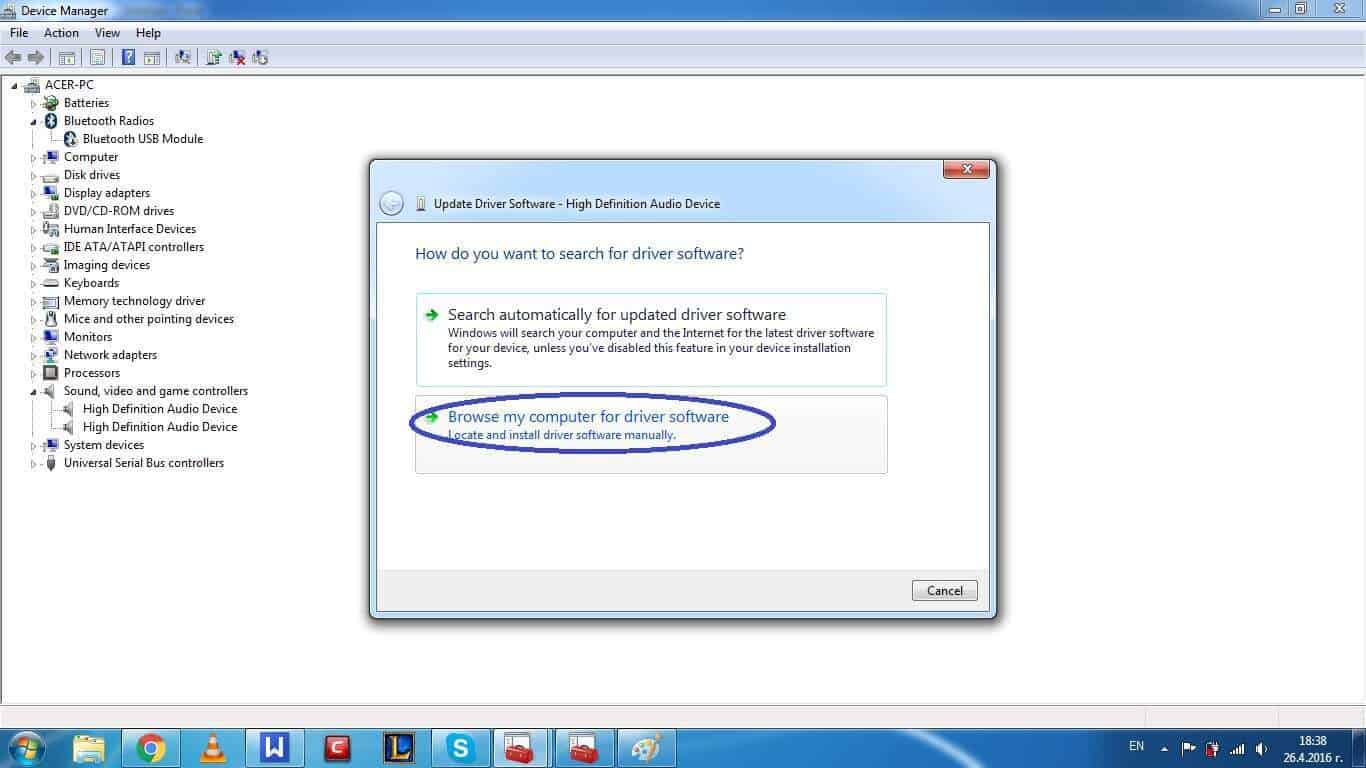 In the resulting window go for Let me pick from a list of device drivers on my computer. In the list, that will be displayed, once again select High Definition Audio Device. After that, press next. You may get a warning that the device driver may not be compatible with your hardware. Simply press Yes and go through with the rest of the installation.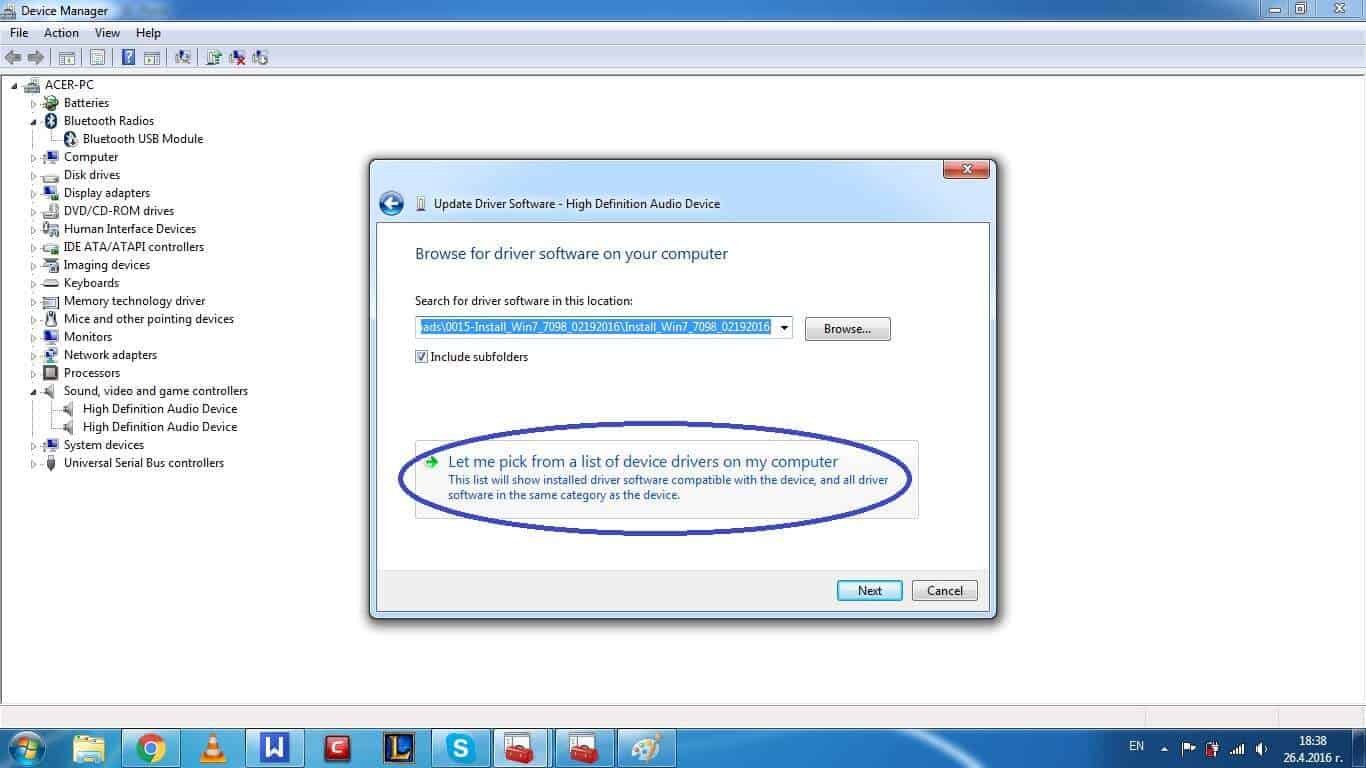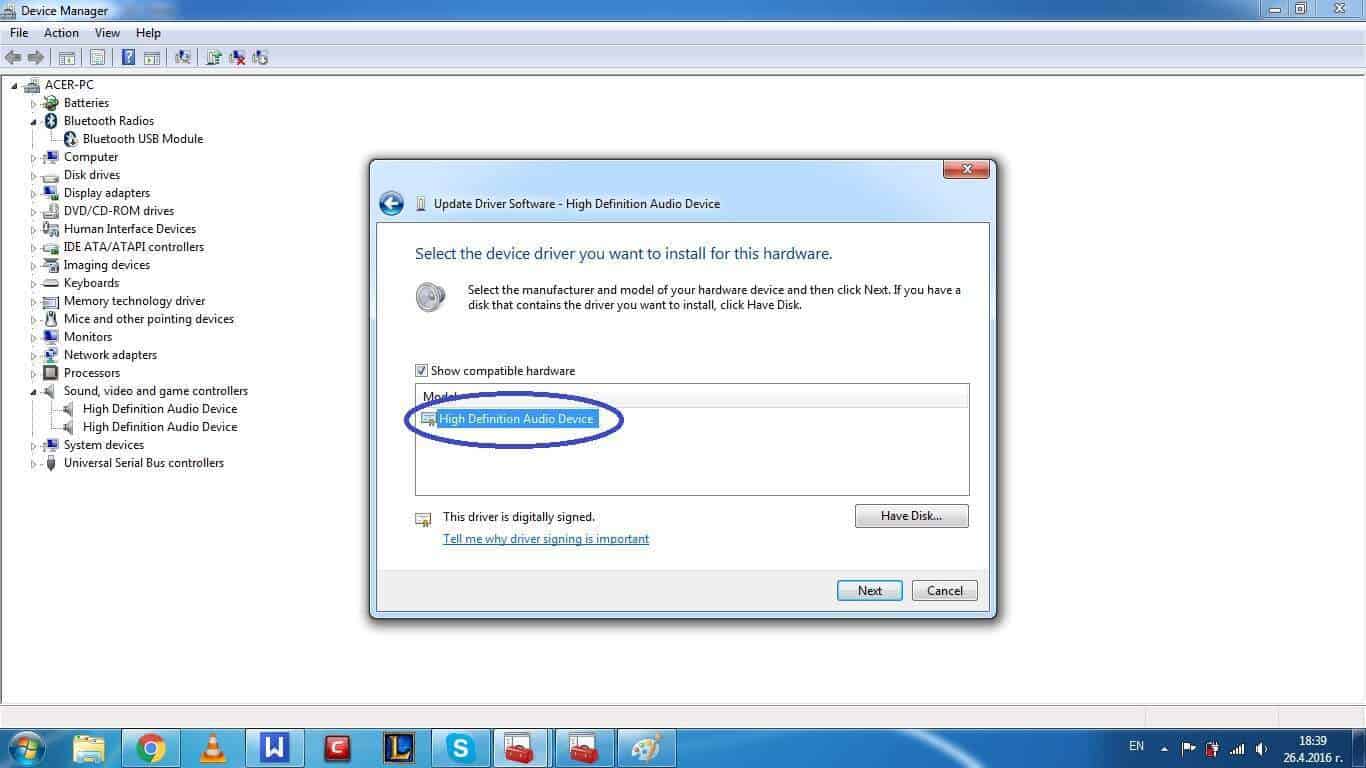 Hopefully these steps were enough to help you restore sound to your Windows 10 installation. If you have any more questions or wish to leave any kind of feedback to us please use the comments section below!