Opt Out App
We have been receiving reports about a program called Opt Out app as of late and people have been asking our team to provide effective removal instructions for this annoying program. Opt Out is what is known as a browser hijacker and what it does is precisely that: it hijacks your Chrome, Firefox or other favorite browser. In doing so, it usually replaced the homepage and the default search engine with new ones and also tends to flood the screen of your device with annoying popups and banners. In addition, most users also report that their browsers randomly start redirecting them from the page they've been on to some random domains. Luckily, we have just the solution for you and you are free to make use of our professional removal guide below.
Why is Opt Out doing all of this?
Browser hijackers, though initially only plaguing desktop computer users, have now evolved to affect portable Android devices such as smartphones and tablets as well. The reason of their existence is the promotion of various products and services, by means of displaying dozens of ads on the users' screens. As a result, the developers can also earn revenue based on the number of times a given ad had been opened or seen.
With this in mind, we can safely say that Opt Out is not a virus or malicious programs of any kind. It also doesn't aim to harm you in any way. But its presence is typically unwanted anyway, because it doesn't offer any useful functions for the end user. Furthermore, it ends up taking up valuable space and consuming your device's battery and system resources. And on top of that, it can actually end up exposing you to far more serious threats, such as real viruses like Trojans and ransomware. This can result from interacting with the online ads that may lead to insecure web locations, for example.
Therefore, unless you actually find all the ads and aggressive marketing strategies useful, it's actually better for your device that you remove Opt Out. You might also like to know where it came from to begin with. And the answer is it was likely integrated with some other app that you had installed earlier. This is normally how browser hijackers for Android smartphones and tablets are distributed. Therefore, if you would like to avoid such infections from now on, we would advise you to only used trusted download sources, such as the Google Play Store.
Opt Out App Virus Removal
If you have an Android virus, continue with the guide below.
If you have an iPhone virus, please use our iPhone Virus Removal guide.
If you have a Mac virus, please use our How to remove Ads on Mac guide.
If you have a Windows virus, please use our Windows Virus Removal guide.

Whether you use the default "Internet" App for browsing or a different browser like Chrome you need to go to:
Settings/More/Application Manager/All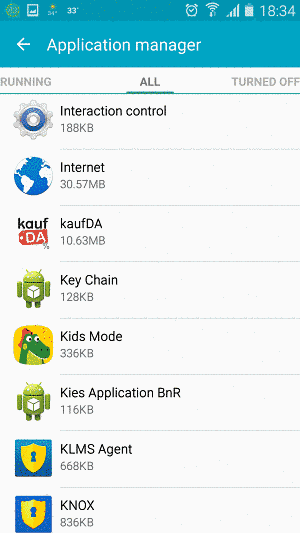 Locate the Browser/App in question and tap on it.

Now the method is effectively the same for users using both "Internet" and Chrome/Other Browsers, yet for more clarity we have provided instructions for both:
For "Internet" Browser Users:
Tap the Force Stop button.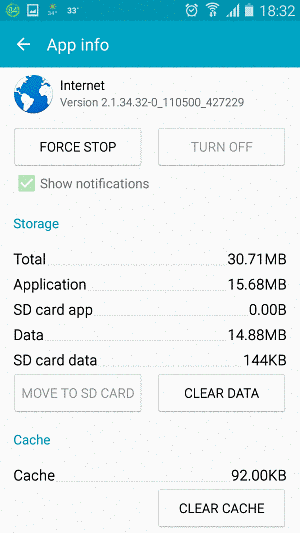 Now tap the Clear Data and Clear Cache Buttons.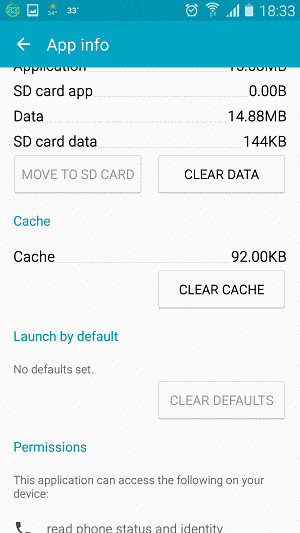 For Google Chrome Users:
Click on Force Stop.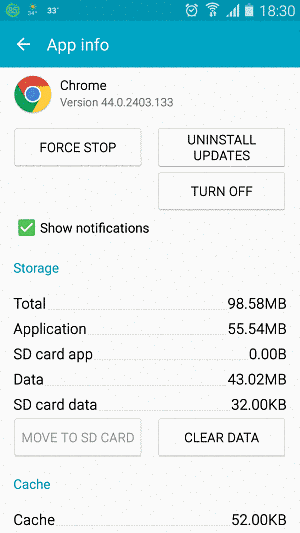 Then click on Clear Data and Clear Cache.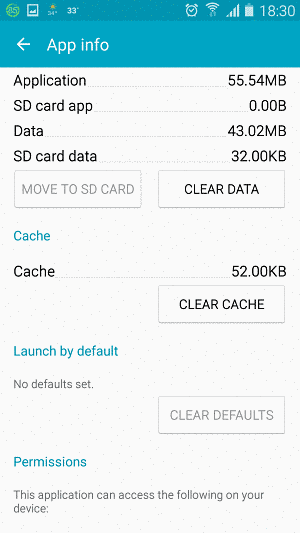 Restart your Browser. It might be a good idea to Reboot your Android device, just in case.

If you are still seeing Ads in your browser, it is likely they are generated by the websites you visit and there is nothing you can do about it.
However, if you are seeing Adverts outside of your internet browser, then one of your installed Apps contains the problematic Adware. In this case you need to take a look at this guide.

Did we help you? Please, consider helping us by spreading the word!