This page aims to help you remove the Android Ads on Lock Screen that comes alongside ES File Explorer and a variety of other applications. These Android Ads on Lock Screen removal instructions work for all Android devices.
Are there annoying ads over your android's device lock-screen? – we might be able to help you!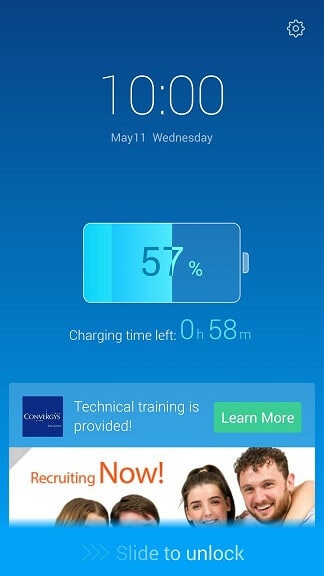 Recently a large number of users have been complaining that once they attempt to unlock their android smartphone, they are greeted by a blue screen and pop-up ads all over the place. At first this may seem odd and even disturbing, because you might think that some kind of virus has gotten onto your device. Know that there's probably no need to worry. Intrusive ads are commonplace among both mobile devices and computers and they are usually caused by the same thing. There's a certain type of programs, whose main purpose is exactly that – the generation of various intrusive and annoying ads. This type of programs/application is called Adware. It should be noted that not all ads you see on your phone are caused by an adware-like feature loaded into another app you have installed.These Ads will appear every time you try to unlock your phone and are a sure sign, that you dealing with one of those intrusive, ad-generating programs that go out of their way to annoy you with their intrusive pop-ups.
Its easy to name the app responsible as Adware, but the reality is that someone somewhere made a terrible decision to add this Android Ads on Lock Screen to his app. You're not supposed to see ads when you open your phone. Still, as we mentioned earlier, there's no need to panic. It might seem strange and you might even think that a malicious program is messing with you phone, but this is hardly ever the case. Adware programs themselves are not dangerous. The main problem with them is that they are overly annoying and often frustrating. Besides, those ads on your lock-screen/charging-screen might also block certain notifications – yet another reason to find a way to quickly remove the annoying app. There is still another kink to this issue – the content of the Ads themselves. Definitely not fun if your friends see your phone covered in Viagra Ads….. Interacting with them is, of course, inadvisable – some of the ads might open some kind of malicious internet page or maybe even start downloading harmful (or otherwise unwanted) content on your device. This does not happen in the majority of cases and most of the ads are legal and safe. Still, we advise you not to risk your phone's security and have the app responsible for the ads removed as soon as possible. For that, we have prepared a guide down below this article on how to have the unwanted program removed from your device.
Before we move on to the removal part, we will give you some extra information on how those adware applications get installed on your smartphone and how to avoid getting them in future.
There are many ways to get an adware on a computer, therefore it is more difficult to protect your PC from such programs. However, when it comes to smartphones, the options are vastly diminished. In the majority if cases there's basically one main way of adware distribution among android smartphones – via apps that you can get from the store. The fact that you can download these apps from Google Store comes to show that they are not illegal, it's just that the generated ads are very annoying. Unfortunately, there's often no way of knowing if an application, that you attempt to download, will have the intrusive ads integrated in it. Here, we can only give you a short list of apps that users most commonly complain from due to ad-generation:
Xender

Amber Weather Widget

Kitty Play

Touchpal

Z Camera
Also most most apps related to GO tend to have that annoying feature of displaying obstructive ads over your display.
Another very common complaint is from ES file explorer – this app's charge boost feature is said to shorten your phone's charging time and boost your battery life. However, often it's most prominent feature are the Android Ads on Lock Screen that you see when your phone is charging. It may even prevent you from getting certain notifications. With all of that being said, you should've already made up your mind whether or not you want to keep the program that is causing all these ads. Know that in some cases it might be difficult to know which exact app is responsible for the intrusive pop-ups. If you're in doubt, try to remember what was the last application you downloaded before the adverts started to appear. Also know that this annoying feature is usually associated with free or cheap applications, so keep that in mind.
Remove Android Ads on Lock Screen
One of the possible sources of the Lock screen Ads is the ES File Explorer application.
If you want to keep using the ES File Explorer it is possible to turn off this annoying feature by opening the ES File Explorer app and changing the settings.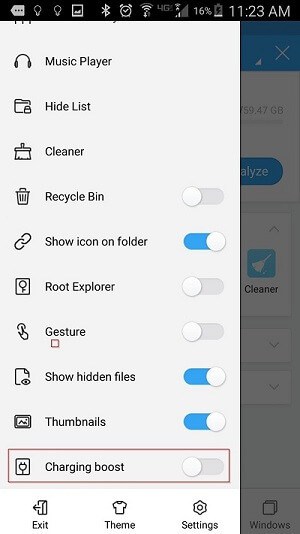 NOTE: The Lock Screen Ads can also be added to other apps from the below-mentioned list. It may be possible to turn it off by looking at the settings of those Apps in a way similar to ES File Explorer
Remove Apps carrying Ads on Lock Screen from you device
Normally you remove Android apps from the Settings menu -> Apps -> (App name)

Apps identified to have Ads embedded:
ES File Explorer

Xender

Amber Weather Widget


GO Weather Forecast & Widgets / (in fact most Apps related to GO, stay away from the whole family)

Kitty Play

Touchpal

Z Camera
Naturally, "Flashlight" is not suspicious, merely an example to show you how the menu should look like since I only have ES File Explorer on my device.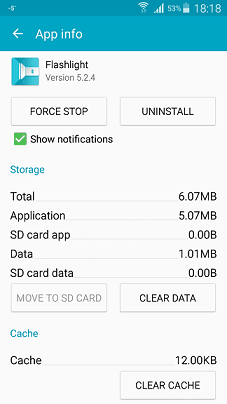 In most cases, you can click on the Uninstall button and be done with it. In rare occasions, however, if the app in question has managed to give itself administrator permissions you'll see that the Uninstall button is grayed out. In order to enable it, you should leave the Apps folder and go to:
Settings -> Security -> Device Administrators
In there you will see a list of apps that have admin status within your system. They'll probably be listed under the Android Device Manager. Remove ES File Explorer from this list. Now you should be able to remove it as normal.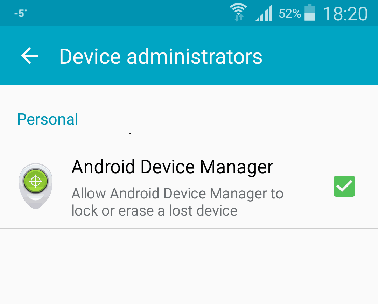 Did we help you? A thank you in the comments goes a long way to warm our hearts!